Austin's Black Musicians & Festivals
Austin is the soul of Texas, and the city earns the title of Live Music Capital of the World® by showcasing bands seven nights a week in more than 250 live music venues across town. We are also home to world-class festivals where we deliver the best in music, dance and food.
History
Austin has long been known for its live music scene, but what many visitors might not know is the longstanding history of contributions by Austin's Black music community which laid the roots for Austin to become the Live Music Capital that we know today. Like many great stories, it all started with the blues.
During the period of segregation between East and West Austin, it was the power of music that brought people together and put Austin on the map. The East side became one of the liveliest blues scenes in Texas, and remains so today. Pianist Roosevelt Thomas "Grey Ghost" Williams is credited for pioneering the blues sound of Austin in the 1920s. And touring acts from such greats as Ray Charles and even the King of the Blues himself, B. B. King, all made the trip to play at East Austin juke joints like Charlie's Playhouse and the still operational Victory Grill whenever they were passing through town.
If you're interested in taking a deeper dive into the fascinating history of Austin music, visit the Texas Music Museum to see artifacts and tour exhibits that bring the city's musical legacy to life.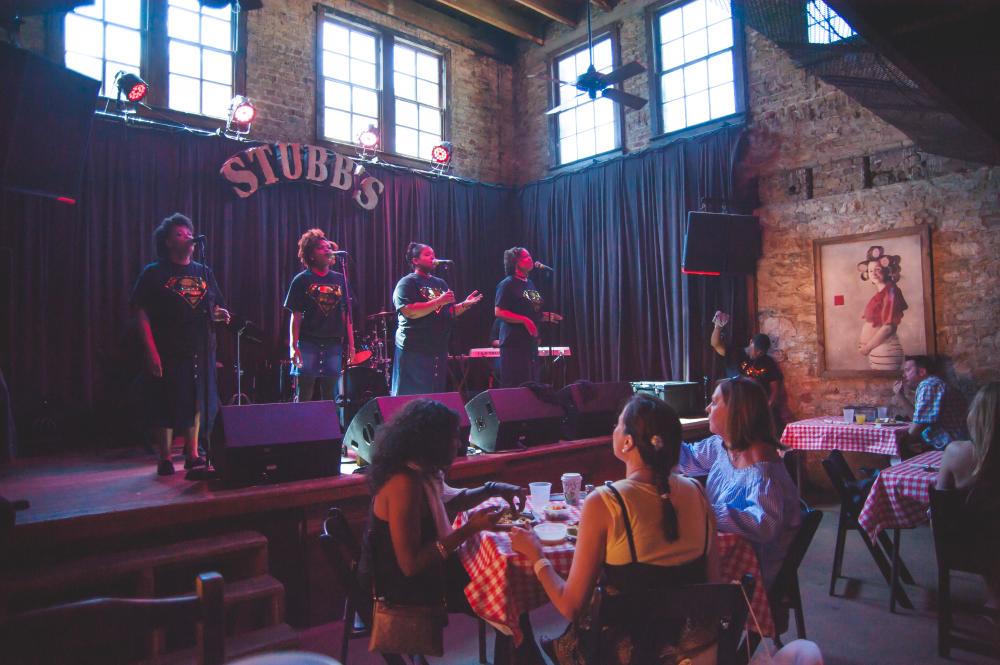 Stubb's Gospel Brunch. Credit Ashley Dowgwillo.
Venues
Opened in 1945 and originally on the Chitlin' Circuit, the Victory Grill hosted acts such as B.B. King, Bobby "Blue" Bland, W.C. Clark, Clarence "Gatemouth" Brown, Ike & Tina Turner, Etta James, Billie Holiday, Chuck Berry and Janis Joplin. Today, you can still catch live music at this legendary juke joint.
The original Stubb's Bar-B-Q, founded in 1968, quickly became a stage for musicians like Muddy Waters, John Lee Hooker, Robert Cray and Clarence "Gatemouth" Brown. Its musical legacy continues to live on through two stages of live music and a revolving roster of national and local acts. Don't miss their Sunday Gospel Brunch, with live Gospel music and a world-renowned menu, featuring such items as: southern style grits, migas, fried catfish and their famous barbecue brisket, complete with a bespoke Bloody Mary bar.
Since first opening on Sixth Street in 1975, Antone's Nightclub club has hosted the likes of Buddy Guy, Ray Charles, James Brown, Jackie Venson, Gary Clark Jr. and others. Now the legendary club, co-owned by Gary Clark Jr. himself, has moved to the corner of Fifth and Lavaca Streets, but it remains the home of the blues in Austin with nightly shows from locals and legends.
Named for the legendary jazz trumpeter and East Austinite, Kenny Dorham's Backyard is DiverseArts' outdoor music venue, located in the heart of the historic East End cultural district, just down the street from Kenny Dorham's last home in Austin. Home to regular events, the bulk of the live music programming honors the traditional African American music community - jazz, blues, rhythm and blues and gospel - once anchored along East 11th Street.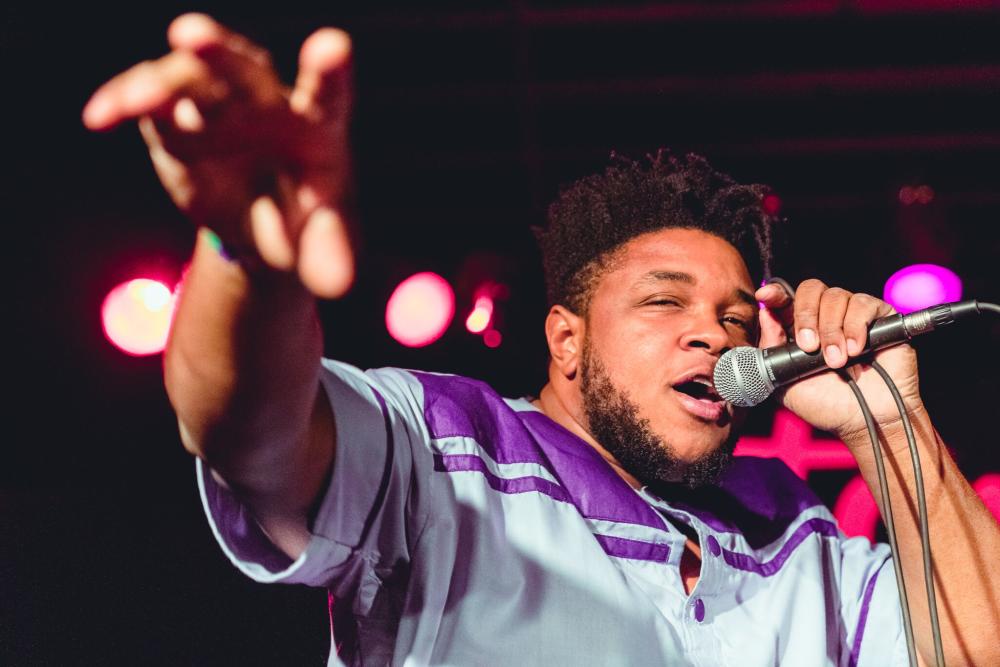 Kalu and The Electric Joint. Credit Ismael Quintanilla III.
Artists
Many of Austin's legendary live music venues were made famous by legendary Black musicians like Ray Charles and B.B. King. Today, local icons such as WC Clark, Gary Clark, Jr., Jackie Venson, Black Pumas and Ephraim Owens perform regularly, and visitors can experience the next generation of artists such as Charlie Belle, The Peterson Brothers, Tree G and Mama Duke.
You can't have an art scene without the people who make it up. Find even more local Black artists in our Iconic Austin Music Guide here, or check out the Spotify playlist below.
Events
Once a month, The Millennium Youth Entertainment Complex has Grown Folks Step and Roll adult skate and old-school hip-hop dance party. Body Rock ATX holds court once a month at Empire Control Room, and the Sahara Lounge hosts a regular Ladies Night: Funk, Soul, Hip-hop Dance Party. Encore ATX also hosts regular day parties, Afrobeat showcases, poetry slams and a Sunday Soul series.
Here are some other annual events and festivals you'll want to watch for:
Austin Area Jazz Festival
Join the Austin Area Jazz Fest for a celebration of music, culture, diversity and the arts. Enjoy entertainment from top-tier local and national jazz musicians.
austinareajazzfestival.com
Austin Black Pride
Austin Black Pride is a week of events that were created to highlight Austin's Black LGBTQ+ community interests, talents and culture. Events include speaking panels, pride parties, yoga, happy hours and more.
austinblackpride.org
Austin Reggae Festival
Founded in 1994, this annual festival features a weekend of live reggae in scenic downtown Austin.
austinreggaefest.com
Carnaval Brasileiro
Flamboyant costumes, Brazilian samba music and the uninhibited, spirited atmosphere make Austin's Carnaval one of the biggest such festivals outside of Brazil.
sambaparty.com
Congo Square ATX
Congo Square ATX brings culture to the stage by spotlighting Indigenous artists and highlighting community cultural programs that are providing valuable platforms of diverse cultural engagement for youth and adults.
drumtheprogram.org
Dance Africa Fest
Dance Africa Fest provides the opportunity for Austin and Central Texas communities to experience, explore and engage in music and movement of the African/Black diaspora.
danceafricafest.org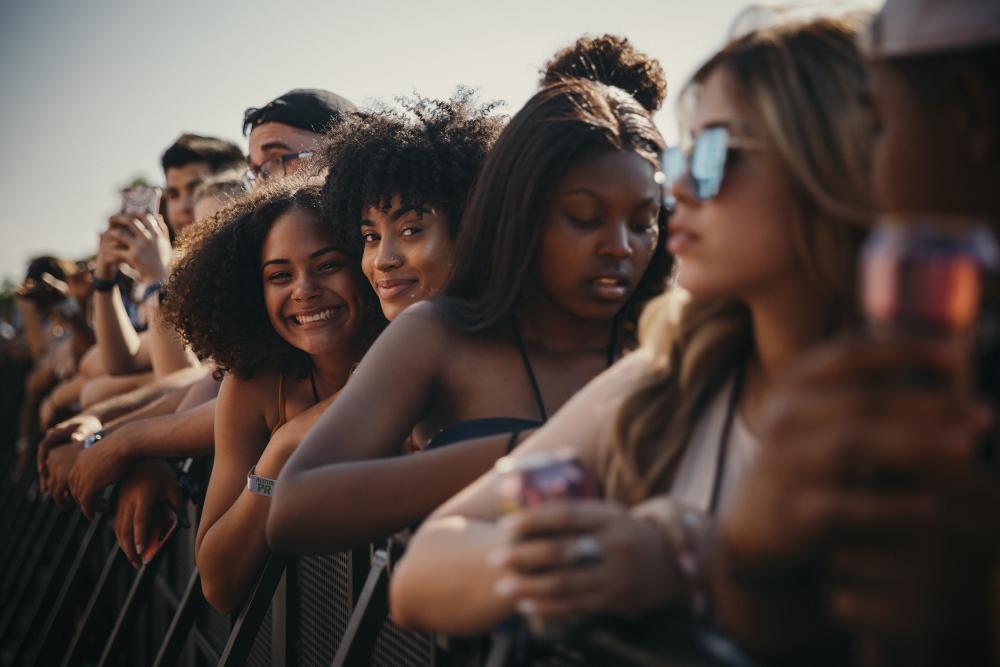 JMBLYA. Credit Greg Noire.
Eastside Kings Festival
Eastside Kings Fest is a celebration for the great living musicians who have given us some of the best years of music. The festival brings together great blues, gospel and jazz acts every year for two amazing evenings.
eastsidekingsfest.com
HONK!TX
Honk!TX Is a weekend event full of street and brass bands from around the country bringing free, family-friendly fun to public spaces around Austin. This a chance to get outdoors and experience the many genres of brass.
honktx.org
JMBLYA
One day, traveling festival makes its stop in Austin each Spring. The festival showcases some of the most sought-after talent in hip-hop music.
jmblya.com
Urban Music Festival
Urban Music Festival is a family-centric festival for R&B, jazz, funk and reggae music lovers, where national and local entertainment take center stage.
facebook.com/urbanmusicfest
Soul Food Truck Fest
Austin's Soul Food Truck Fest, presented by the Austin Revitalization Authority, gives attendees a taste of the hidden soul food mobile truck gems, family fun, local live music and entertainment from all over Austin.
soulfoodtruckfest.com 
Find even more events and festivals on our full calendar.
Photo of Harold McMillan at Victory Grill, credit Spencer Ponce.