MUSIC & DANCE
Austin is the soul of Texas, and we earn the title of Live Music Capital of the World® by showcasing bands seven nights a week in more that 250 live music venues across the city. We are home to world-class festivals such as Austin City Limits Music Festival, South by Southwest®, Carnaval Brasileiro, Urban Music Festival and Austin Reggae Festival, where we deliver the best in music, dance and food.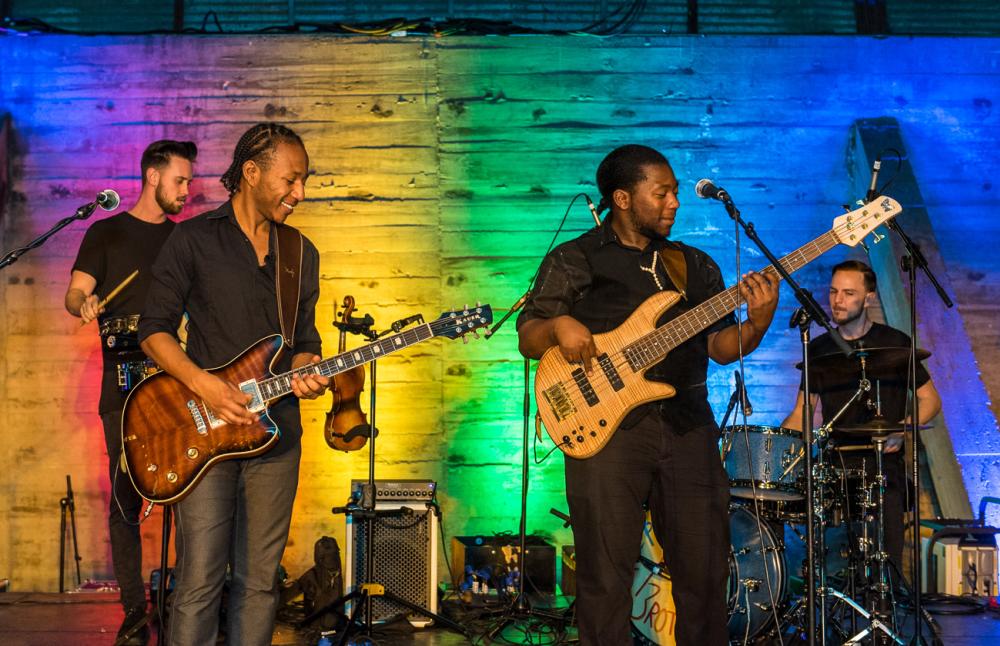 Many of our legendary live music venues were made famous by hosting legends like Ray Charles and B.B. King. Today, local talents such as Gary Clark, Jr., Bavu Blakes and Ephraim Owens perform regularly, and we're introducing visitors to the next generation of artists such as Charlie Belle, The Peterson Brothers, Tameca Jones, Tree G, Chay CEO, Mama Duke, Serafina and Ray Prim.
Insider tip: The Live Music Capital of the World® has come up with a way to tip musicians in a frequently cashless society. Download TipCow (tipcow.me) where you can swipe to show financial appreciation for a good time.
Once a month, The Millennium Youth Entertainment Complex has Grown Folks Step and Roll adult skate and old-school hip-hop dance party. Body Rock ATX holds court once a month at Empire Control Room, and the Sahara Lounge hosts Ladies Night: Funk, Soul, Hip-hop Dance Parties on third Thursdays.
On the DJ scene, keep an ear out for DJ Kay Cali, DJ I Wanna Be Her, Cold Lampin' Crew, DJ Hella Yella, and DJ Mel. And do what you can to catch award-winning hip-hop duo Riders Against the Storm while you're out.
Insider tip: Follow these influencer DJs for tweets and snaps on the latest around town.
Ear Candy + Chill
EAR CANDY + BARBECUE
The original Stubb's Bar-B-Q, founded in 1968, quickly became a stage for musicians like Muddy Waters, John Lee Hooker, Willie Nelson, Johnny Cash, Robert Cray and Clarence "Gatemouth" Brown. Its musical legacy continues to live on through two stages of live music and a revolving roster of national and local acts. Don't miss their Sunday Gospel Brunch, with live Gospel music and a world-renowned buffet, featuring such items as: southern style grits, migas, fried catfish and their famous barbecue brisket,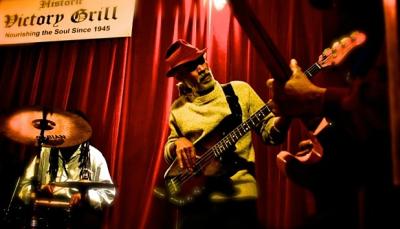 complete with a bespoke Bloody Mary bar.
EAR CANDY
Originally on the Chitlin' Circuit, the Victory Grill hosted acts such as B.B. King, Bobby "Blue" Bland, W.C. Clark, Clarence "Gatemouth" Brown, Ike & Tina Turner, James Brown, Etta James, Billie Holiday, Chuck Berry and Janis Joplin. Today, you can still catch live music at this legendary juke joint, as well as African
American film screenings.
Photos of the Peterson Brothers, and Harold McMillan at Victory Grill credit Spencer Ponce.