Asian American and Pacific Islander Heritage Month is an important opportunity for visitors to get to know Austin's diverse community. Learn more about locally-owned businesses, cultural organizations and events, then celebrate Austin's AAPI communities with us this May!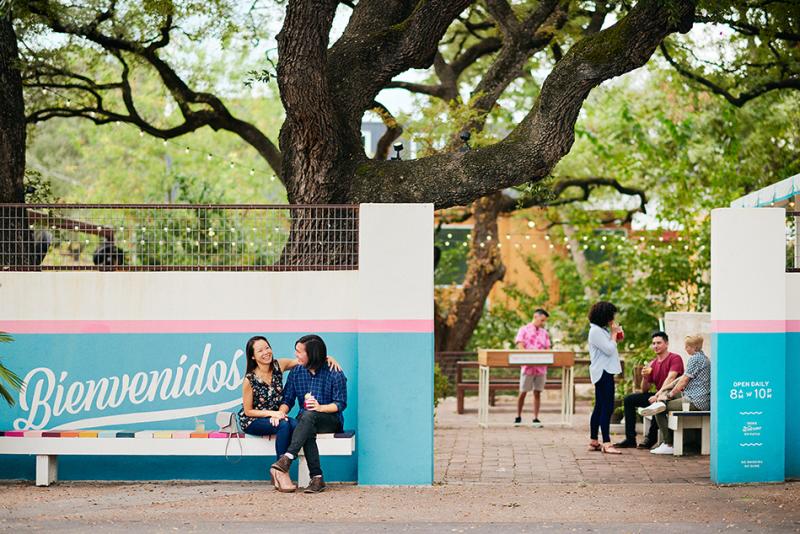 Credit Nick Simonite.
Cultural Organizations
The three pan-Asian organizations; Network of Asian American Organizations (NAAO), Greater Austin Asian Chamber of Commerce (GAACC), and the Asian American Resource Center Nonprofit (AARCNP) along with the Asian American Quality of Life Commission are tasked with educating and advocating for the less privileged in the community. Check their websites for activities and events throughout the year that celebrate Asian culture and history in Austin.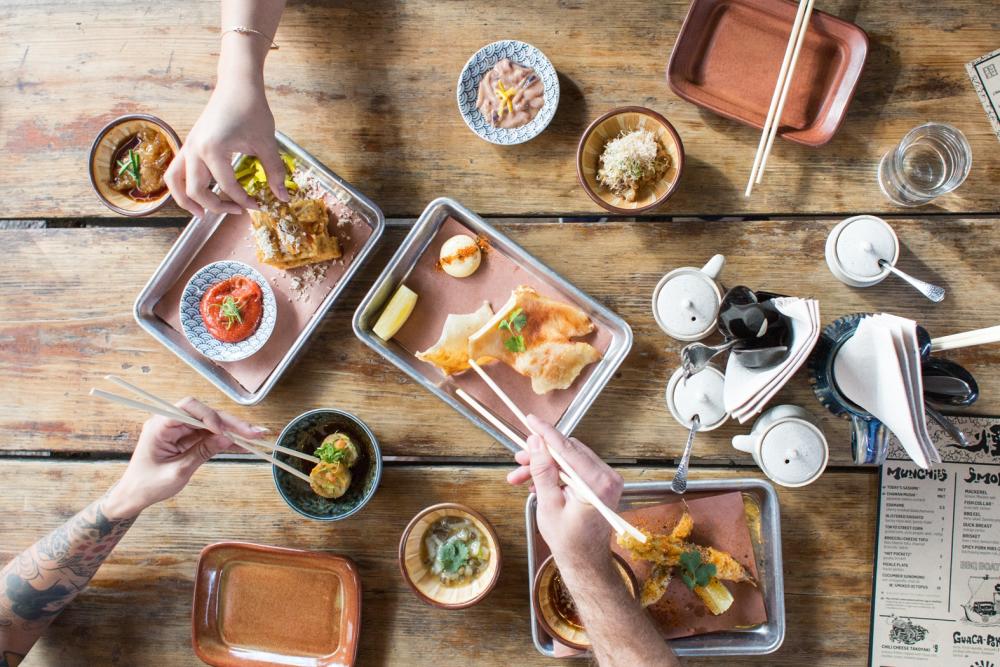 Kemuri Tatsu-ya. Credit Kirsten Kaiser.
Asian-Owned Restaurants in Austin
Austin's culinary scene is top notch—from luxury and award winning dining to family-operated mom and pop eateries, there's no shortage of yummy food to help discover new cultures and traditions while you're in town. 
Fill up on meat at Kemuri Tatsuya, a restaurant that blends Japanese izakaya with Texas barbecue. Slurp homemade noodles and rich broths at Julie's Noodles, located in North Austin. Try authentic Northeastern Thai street food at Dee Dee Thai, including their famous mango sticky rice. OMG Squee serves up the cutest sweet treats like mochi donuts, small-batch taiyaki and bubble tea.
That's just a small sample of your options in town. For more Asian cuisine, check out our guide to Asian-owned restaurants in Austin.
Taniguchi Japanese Garden. Courtesy of Zillker Botanical Garden Conservancy.
Asian Arts & Attractions
Home to world-class museums and galleries, Austin's burgeoning creative scene is home to visual artists, performers, filmmakers and writers such as Jieun Beth, PJ Raval, Vy Ngo and many others. Check out Asian American and Pacific Islander artists, performing arts organizations and galleries while you're in town. 
Y'all We Asian is Austin's only all-Asian improv comedy troupe, performing regularly every first Friday of the month at Fallout Theater along with specialty shows throughout the year. Take in natural beauty at the Isamu Taniguchi Japanese Garden in Zilker Botanical Garden with ponds containing koi fish, lotus and water lilies. Francisca Tung opened Lotus Gallery in 2001 with a focus on Asian art and antiquities. Visit to view a curated selection of art and sculptures, jewelry, furniture and more. 
Visit our guide to Austin's Asian arts & culture for more.

CelebrASIA. Courtesy Austin Asian American Resource Center.
Upcoming Events
5/6/23
AAPI Storytime & Scavenger Hunt
Brentwood Social House
Bring the whole family for a fun and free outdoor event. The kiddos can listen to storytime and scramble on the playground while you snack on coffee and house-made pastries.
5/12/23
'SPLIT' A Solo Exhibition by Rewon Shimray
Moontower Cider Co
Rewon's surrealist art explores themes of identity, discrimination, grief, and deconstruction. Join for the opening reception to see how the exhibition explores different facets of the artist's clashing identities as a biethnic Asian-American.
5/13/23
CelebrASIA Austin 2023
Asian American Resource Center
AARC hosts their 10th annual CelebrASIA festival with performances, food vendors, exhibits, and cultural experiences for the entire family. This event is indoor/outdoor and free to the public!
5/13/23
Y'ALL WE ASIAN Presents: That's Sooo Asian!
Scottish Rite Theater
You're not going to want to miss out on an evening of major laughs with some of Austin's top Asian comedians. Featuring performances by Hot Pot Comedy, Cheryl Cruz, Conner Carter, Tanveer Arora, Son Tran, and of course, Y'all We Asian, this event will be full of funnies from standup, improv, musical comedy and more. There will even be Asian snacks available for purchase to nosh on during the show.
5/17/23
AARC Spring 2023 Exhibit
Austin Asian American Resource Center
The AARC Presents its 2023 Spring/Summer Exhibits: Perlas ng Austin: Through the Arts, Essentials Creative's Afterworld: Zen Garden, and Veeny Revilla's Sad Girls. Join for a reception featuring community, art and celebration.
For more events centered around celebrating Asian American and Pacific Islander cultures in Austin, see our full events calendar. And to learn how you can celebrate Austin's Asian community year-round, explore our guide to Asian-owned businesses in Austin.