MUSIC FESTIVALS IN AUSTIN
Any Excuse to Celebrate Music in 2023
Everyone knows that Austin is home to some of the most popular festivals in the country. But now people are also starting to buzz about the lesser-known gems that are catching on and well-worth the trip. But one thing is always certain, no matter which festival you choose, you're guaranteed to leave an Austin music fan.
Find more events on our full Events Calendar.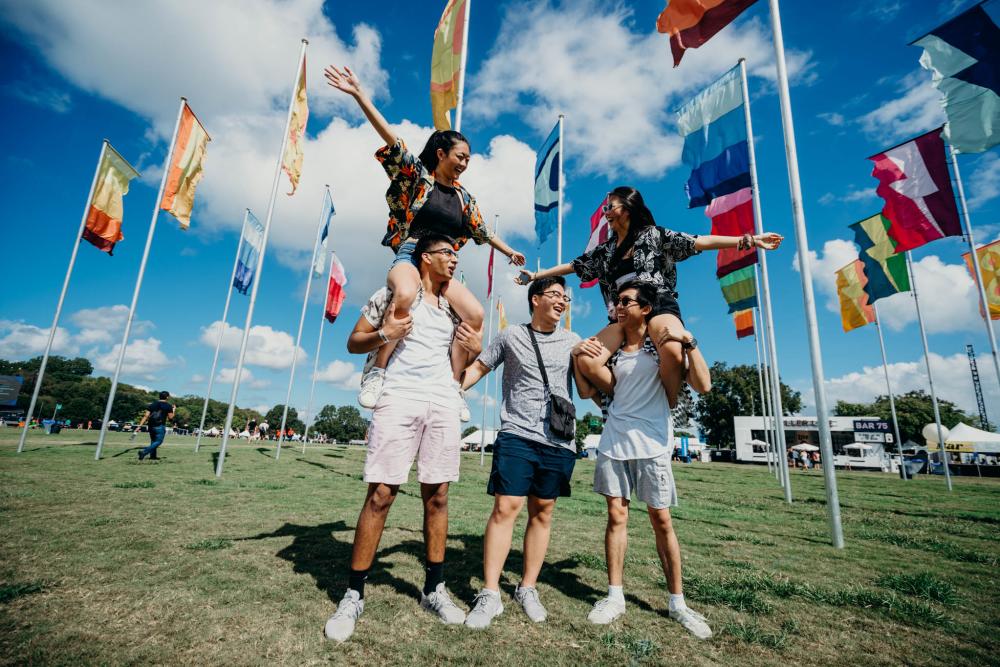 Austin City Limits Music Festival. Credit Sara Marjorie.
Armadillo Christmas Bazaar
The Armadillo Christmas Bazaar makes holiday shopping fun with nearly 200 artists and makers, live music daily, interactive activities, local food and two full bars.
armadillobazaar.com
Austin Area Jazz Festival
Join the Austin Area Jazz Fest for a celebration of music, culture, diversity and the arts. Enjoy entertainment from top-tier local and national jazz musicians.
austinareajazzfestival.com
Austin Celtic Festival
This annual festival is also the largest gathering of Celts in Central Texas. The event is home to four stages of Irish, Scottish and Breton music, dance, sports, storytelling, workshops and more.
austincelticfestival.com
Austin City Limits Music Festival
ACL Festival is a two-weekend event that brings together more than 130 acts from all over the world to play rock, indie, country, folk, electronic and more on eight stages.
aclfestival.com
Austin's New Year
This alcohol-free, family-friendly event celebrates the diversity and creativity of the city with 4 stages, 22 bands, visual art installations, jugglers, storytellers, fire dancers and a grand fireworks finale.
austintexas.gov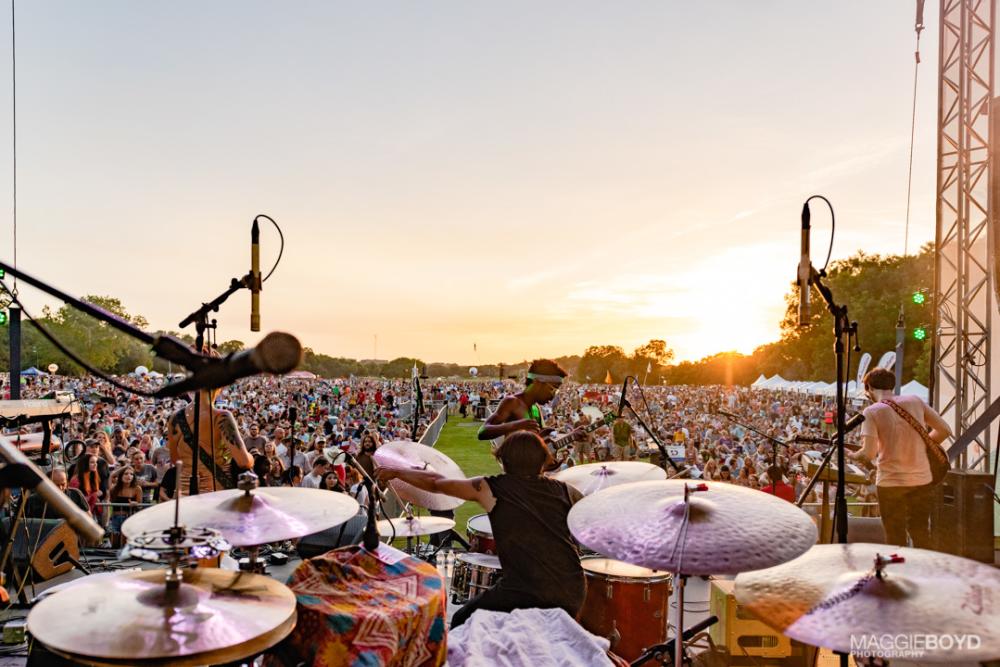 Blues on the Green. Courtesy of ACL Radio.
Austin PRIDE
The PRIDE Festival is the largest annual LGBTQ advocacy and fundraising event in Central Texas! After the festival, head to Congress Avenue for the Pride Parade through downtown.
austinpride.org
Austin Reggae Festival
Founded in 1994, this annual festival features a weekend of live reggae in scenic downtown Austin.
austinreggaefest.com
Blues on the Green
Pack a blanket and the family and make your way to Zilker Park for this summertime tradition. Held monthly from May to August, Austin's largest free concert series welcomes performances by top local bands.
acl-radio.com
Camp Nowhere
A summertime celebration of electronic music that takes place at COTA's Germania Insurance Amphitheater.
campnowheretexas.com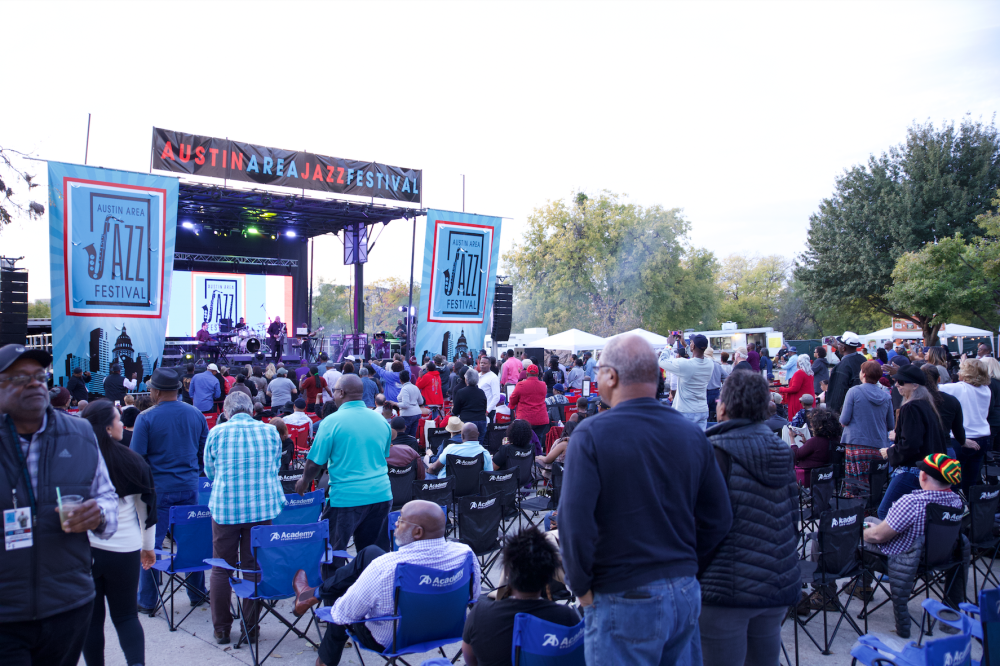 Courtesy of Austin Area Jazz Fest.
Carnaval Brasileiro
Flamboyant costumes, Brazilian samba music and the uninhibited, spirited atmosphere make Austin's Carnaval one of the biggest such festivals outside of Brazil.
sambaparty.com
Chingona Fest Texas
Chingona Fest Texas is an annual conference and music festival which aims to inspire and empower Latinas through music, film, art, community and philanthropy.  
chingonafesttx.com
Eastside Kings Festival
Eastside Kings Fest is a celebration for the great living musicians who have given us some of the best years of music. The festival brings together great blues, gospel and jazz acts every year for two amazing evenings.
eastsidekingsfest.com
Fourth of July Fireworks & Symphony
The Austin Symphony hosts an annual concert of patriotic music, culminating in a spectacular fireworks display over Lady Bird Lake.
austinsymphony.org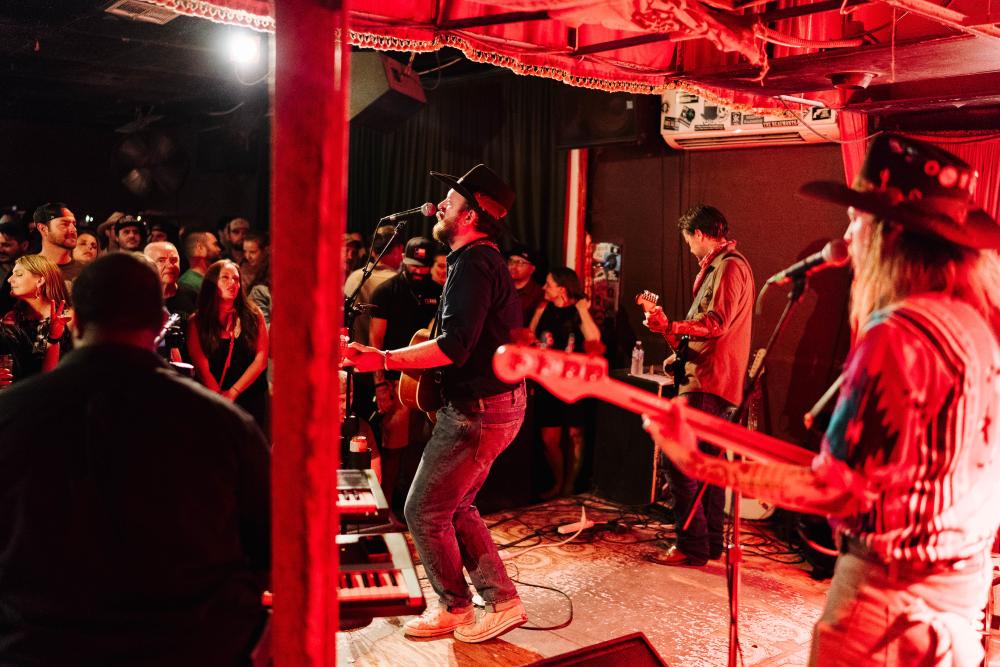 Paul Cauthen at Hot Luck Fest. Credit Chad Wadsworth.
Freaky Deaky
Celebrate this Hallow's Eve and commit yourself to Freaky Deaky with two days of dancing on the dark side. Our freaky celebration welcomes many of today's most sinister selectors across several stages with booming basslines to be heard for miles. 
freakydeaky.com
Free Week
The first week of January might be the best time for a music fan to visit Austin. Why? Hundreds of Austin bands participate in this annual event that encompasses multiple venues throughout the Red River Cultural District.
freeweek.do512.com
The Front Fest
Produced by Future Front ATX, The Front Fest is an annual music, art, film, comedy and education festival based in Austin, Texas for people who like a good show.
thefrontfest.com
Fusebox Festival
Fusebox is a hybrid arts festival that champions adventurous works of art in theater, dance, film, music, literature, visual and culinary arts.
fuseboxfestival.com
HONK!TX
Honk!TX Is a weekend event full of street and brass bands from around the country bringing free, family-friendly fun to public spaces around Austin. This a chance to get outdoors and experience the many genres of brass.
honktx.org
Hot Luck Festival
Hot Luck: Live Food & Music festival honors the soul, sweat and DIY diversity of the food and music world. Come hungry, thirsty, and bring your dancin' boots.
hotluckfest.com
Hot Summer Nights
Every summer, venues throughout the Red River Cultural District host four days of free live music, alongside local food and vendors.
facebook.com/redriverculturaldistrict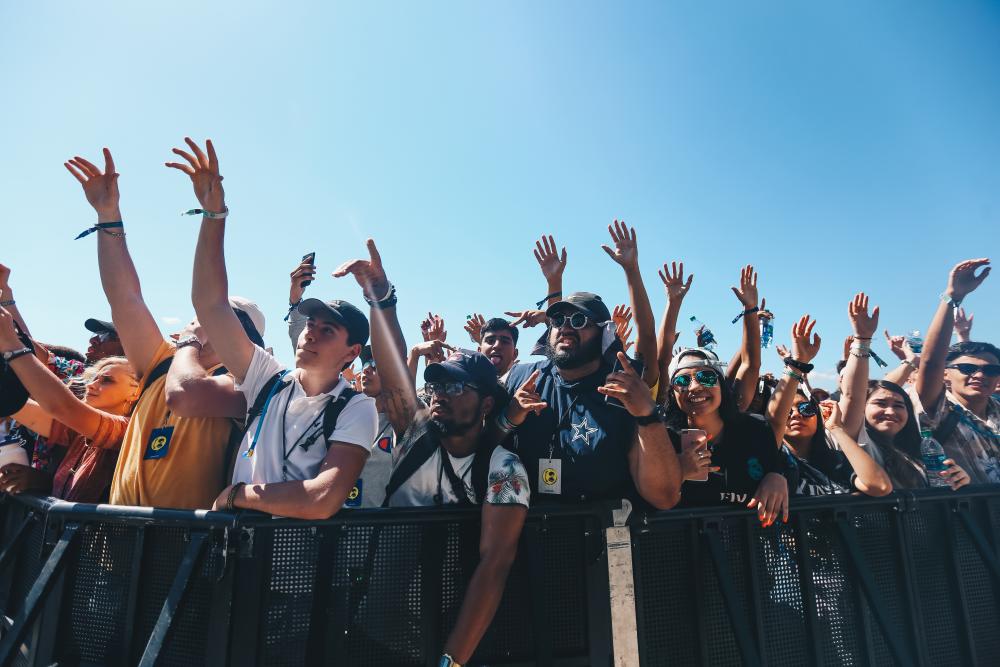 JMBLYA. Credit BRANNDANNART.
iHeartCountry Festival
Austin showcases some of the biggest names in country music, hosting the iHeartCountry Festival. Past performers will include Tim McGraw, Florida Georgia Line, Little Big Town and more!
iheart.com/iheartcountry-festival
LEVITATION
Formerly Psych Fest, this independent festival has grown from a small word-of-mouth event to an internationally acclaimed, full weekend event that attracts attendees from all over the world.
levitation-austin.com
Luck Reunion
Hosted on the grounds of Willie Nelson's private ranch, Luck Reunion is an annual gathering, an "anti-festival" that attracts and celebrates outlaw musicians, artisans and chefs, who follow their dreams without compromise.
luckreunion.com
No Idea Festival
No Idea Festival brings together musicians from around the world to collaborate in the fields of free improvisation, noise, installation, composition and sonic interventions.
noideafestival.com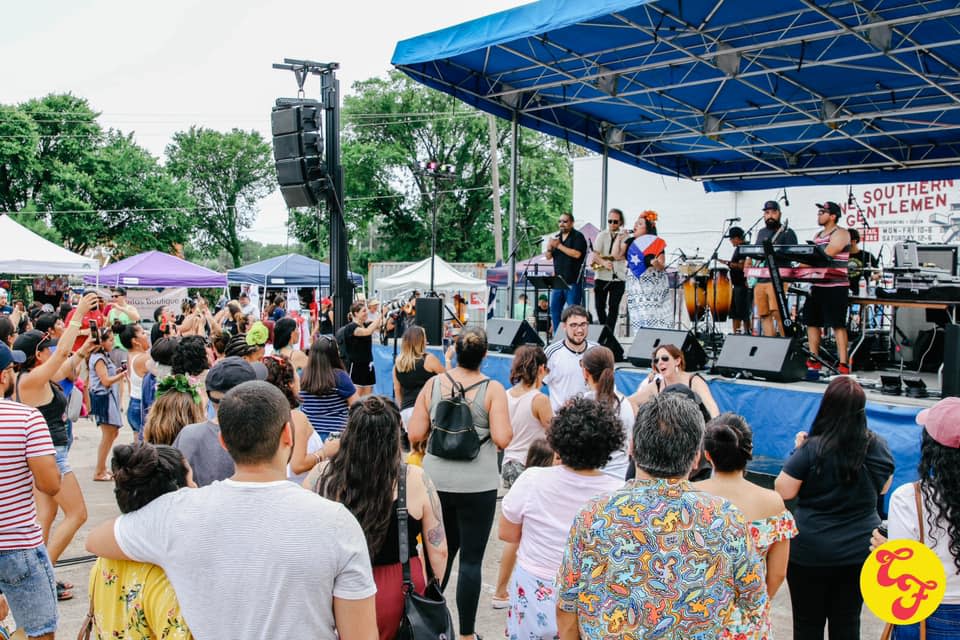 Courtesy of Chingona Fest Texas.
Oblivion Access Music Festival
An annual festival for underground music that is held at multiple venues in downtown Austin.
facebook.com/oblivionaccessfest
Old Settler's Music Festival
Americana, roots rock, blues and bluegrass are performed at this signature Central Texas music festival. Arts & crafts, camping, food and local libations complete this down-home event.
oldsettlersmusicfest.org
Outlaw Music Festival Tour
Willie Nelson is heading back on the road for the Outlaw Music Festival Tour, with his family and friends. Performances include Chris Stapleton, Sturgill Simpson, The Avett Brothers, Nathaniel Rateliff & The Night Sweats, Lucinda Williams, Ryan Bingham, Margo Price, Yola and more as part of the 14-stop tour starting in Austin.
blackbirdpresents.com
Outside the City Limits Festival
Vista Brewing's laid-back, outdoor music fest is back! Spend the day at the Driftwood brewery for a relaxing day in the Hill Country filled with live music, farm-fresh food, craft beer and Texas wine & cider. Held on Vista Brewing's beautiful, tree-filled 21-acre ranch, the 4th annual OCL Music Fest is hosting an outstanding lineup of local musicians playing all day on two stages.
vistabrewingtx.com
OUTsider Fest
OUTsider Fest celebrates the bold originality and creative nonconformity of the LGBTQ+ communities through the presentation of provocative, overlooked and out-of-the-box film, dance, theater, performance art, music, writing and visual art.
outsiderfest.org
Pecan Street Festival
Musicians, food vendors, artists and craftspeople turn Historic Sixth Street, originally named Pecan Street, into a lively, bi-annual street fair.
pecanstreetfestival.org
Picnik Électronik Austin
The Montreal electronic music event comes to the United States for the first time with Picnik Électronic Austin. The festival focuses on house and minimal techno genres, but all forms of electronic music are showcased.
facebook.com/PiknicElectronikAustin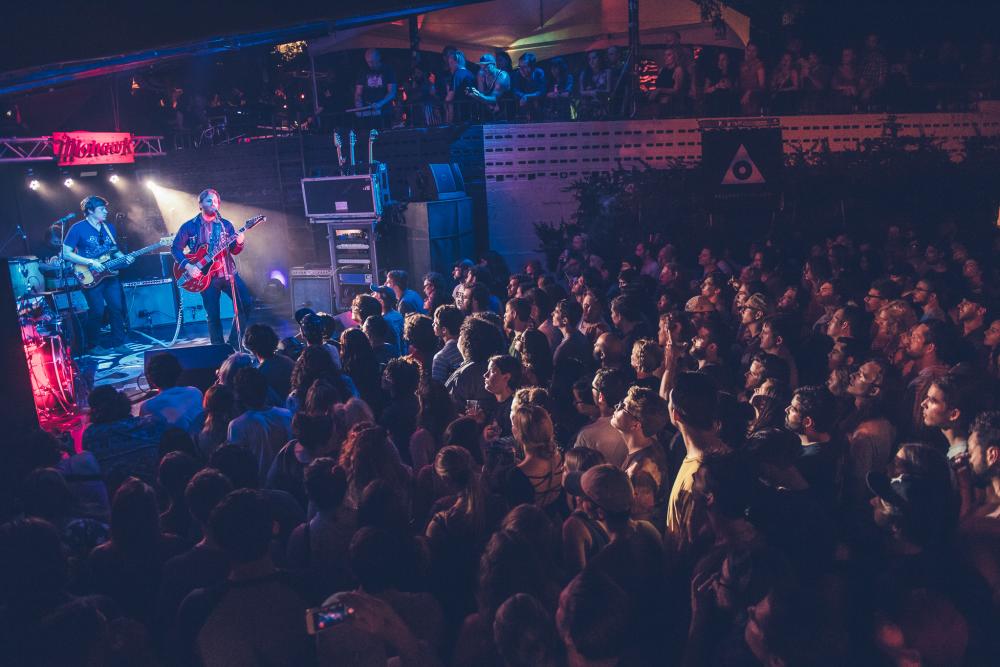 The Arcs LEVITATION. Credit Roger Ho.
Republic of Texas Biker Rally
The state's largest motorcycle gathering attracts thousands of bikers for rides, live music and a parade down Congress Avenue.
republicoftexasmotorcyclerally.com
Rodeo Austin
Austin goes cowboy as PCRA competitors hit the arena. Headline entertainers perform concerts nightly.
rodeoaustin.com
Saturnalia Festival
Inspired by the ancient Roman festival of the same name SATURNALIA Music Festival aims to bring you joy and pleasure for days on end with Music, Food, Vendors, Visuals, Dancers, Art, Parades, Poetry and all kinds of entertainment from around the world.
facebook.com/SaturnaliaMusicFestival
Seismic Dance Event
A boutique music festival curated specifically for house, techno and underground music enthusiasts. Seismic is the only house and techno music festival of the Southern US with an intimate size and a reputation for its impeccable crowd culture and thick vibes.
seismicdanceevent.com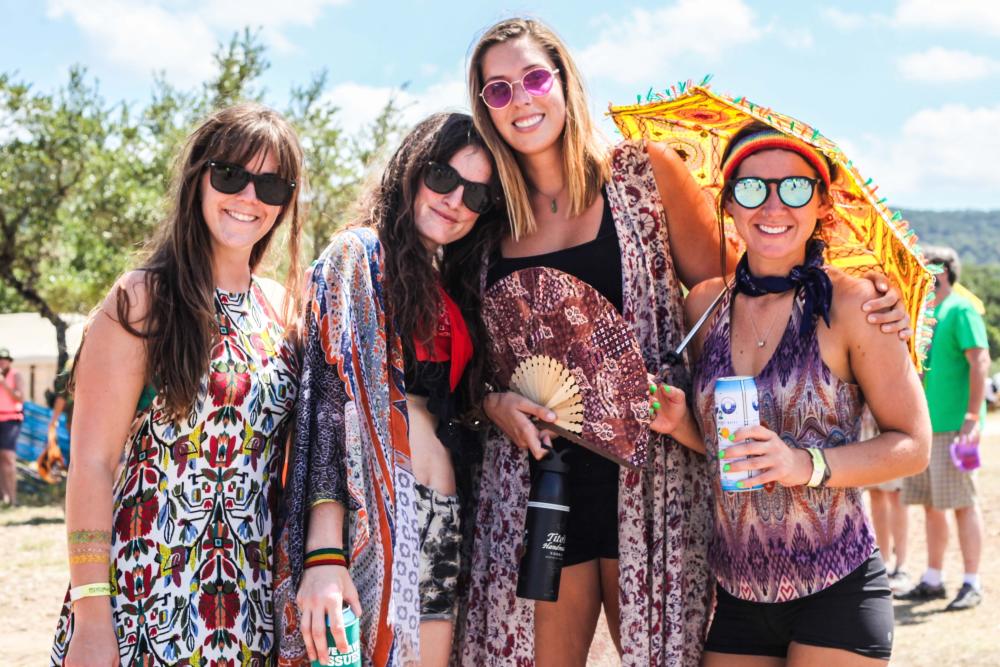 Courtesy of UTOPiAfest.
SXSW
Noted filmmakers, musicians and multimedia artists from around the world converge to showcase music, film and interactive media during this internationally-recognized event.
sxsw.com
Urban Cultural Festival
Urban Cultural Fest is a family-centric festival for R&B, jazz, funk and reggae music lovers, where national and local entertainment take center stage.
facebook.com/urbanmusicfest
UTOPiAfest Down in the Oaks
What began as a gathering of music lovers on a ranch, has evolved into a weekend of camping and live music featuring 35+ bands. Festival-goers will enjoy a curated culinary experience, a wine grove, a Texas craft beer garden, workshops, art installations and a kid zone for the little ones.
utopiafest.com
Viva La Vida Festival & Parade
Viva La Vida is Austin's largest and longest-running Día de los Muertos (Day of the Dead) festival, featuring a Grand Procession, art activities and demos, traditional foods, live music and performances throughout the day.
mexic-artemuseumevents.org
Willie Nelson's 4th of July Picnic
This day-long event features a star-studded lineup, headlined by Nelson himself, and a patriotic fireworks display at the end of the night.
thecircuit.com