WEST AUSTIN
Get to Know West Austin's Neighborhoods & Things To Do
For most visitors, Downtown and Central Austin offer enough activities that exploring other regions takes a backseat. However, West Austin is perfect for visitors looking to get a little more of the "local" experience. This Austin area begins west of Lamar Boulevard and extends toward the Hill Country, with distinct neighborhoods providing more nature-oriented and upscale local flair. Find the top places to go and things to do in the area.
DINING
Mozart's Coffee is a favorite stop for lake lovers looking for some fast Wi-Fi and good coffee. Hula Hut fuses Polynesian and Texan, serving fishbowl drinks and burritos on a patio that's always packed. For something more chill, grab brisket and a beer at The County Line on the Lake, a family-friendly spot that boasts water views and many a turtle sunning itself on rocks. Grab a bite (and a tiki drink) at Pool Burger while enjoying shade from a palapa and their fantastic playlist. Check out Lola Savannah, a quaint coffee shop with comfy couches, and its sister restaurant and wine bar, The Grove. Saffron, a strip mall surprise, combines the best of Nepalese and Indian cuisines, and is BYO wine or beer. Oasthouse may have cornered the West Austin market on seasonal culinary masterpieces, but it's still approachable and family friendly.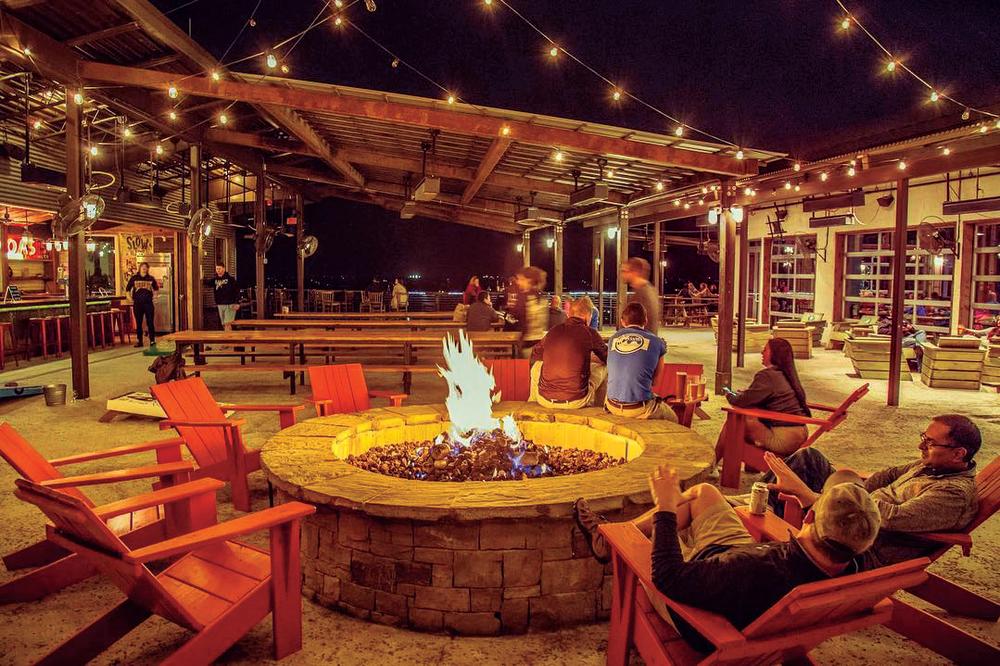 Courtesy of Oasis Texas Brewing Company.
ENTERTAINMENT
Stay on the road a little longer and hit up Oasis, Texas. Take in the sculpture garden, grab a cold one at the Oasis Brewing Company or enjoy a gorgeous sunset off the Starlight Terrace at Oasis restaurant. If you're around Sunday night, don't miss a set by The Brew, an Austin salsa band. Sprinkled throughout the Clarksville Historic District, among quaint cafes and small boutiques, are a host of state-of-the art galleries that would impress that most knowledgeable of art aficionados. West Austin is also the perfect jumping-off point for a day trip to the Texas Hill Country. Visit Fredericksburg and to find unique boutiques and plenty of German heritage, go for a dip at Hamilton Pool Preserve near Dripping Springs or visit the LBJ National Historical Park in Johnson City.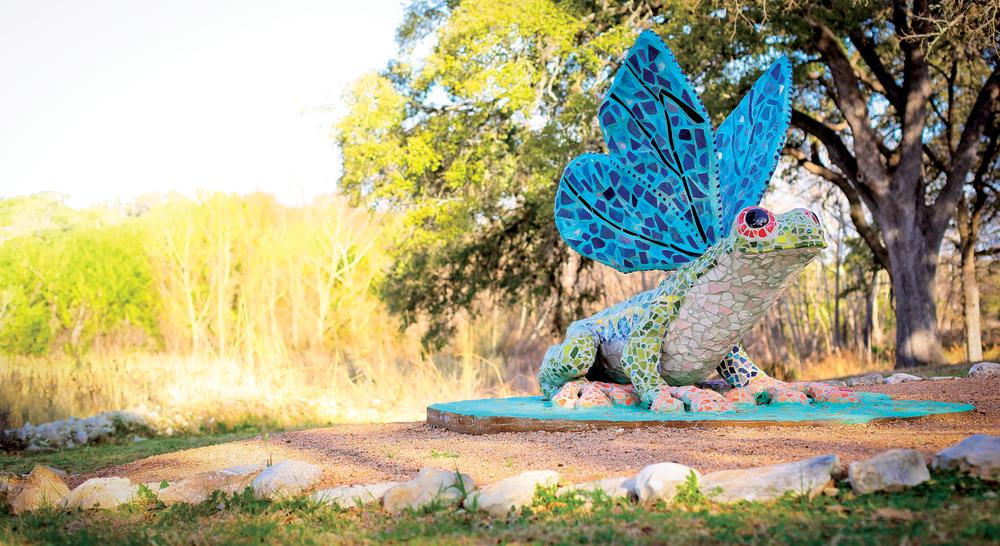 Bee Cave Sculpture Park. Credit Photobright.
OUTDOORS
Lake Austin is one of our most beautiful and accessible water features. Locals bring their boats here to ski, fish and sun during the day, and dine on the water at night. Four-footed friends roam free on Red Bud Isle, while Deep Eddy is a historic lakeside pool with swim lanes and an area for lounging or splashing around with the kids. For something artsier, take a trip to the Bee Cave Sculpture Park, a seven-acre natural setting with permanent and rotating sculptures. A little further west lies Lake Travis, part of the Highland Lakes. Enjoy the day fishing, boating, picnicking, camping, zip-lining and swimming. Or go au naturale and explore Hippie Hollow, a clothing-optional park.
Learn more about West Austin hotels and book your stay.