Explore Austin's LGBTQ+ Friendly Museums, Galleries & Shopping
Welcome to Austin, where you'll find rainbow flags and friendly faces everywhere you go. Please enjoy all we have to offer and use this guide as a resource to pinpoint some of the best queer-friendly and gay-friendly galleries, museums, theaters, comedy clubs and more for LGBTQ+ visitors.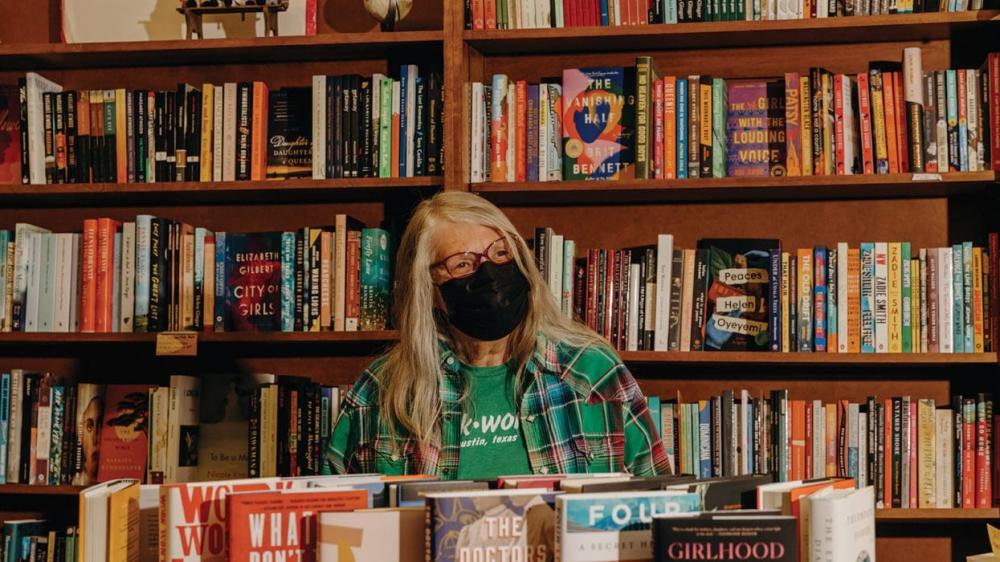 Courtesy of Bookwoman.
LGBTQ-Owned Retailers
BOOKWOMAN
This feminist bookstore on North Lamar is LGBTQ-owned and has a wide selection of indie and womxn-authored books as well as gifts and clothing.
LAS OFRENDAS
Shop a selection of  handmade and original art work including flower crowns, jewelry and paper goods by local BIPOC & queer artist tk tunchez. You can find their pieces on Etsy or local market events like Frida Friday.
THE LITTLE GAY SHOP
The Little Gay Shop is one of Austin's premier shops to purchase artwork exclusively designed by LGBTQ+ people. Stop by for a selection of apparel, books, collectables, apothecary and more.
MADHU CHOCOLATE
Treat your sweet tooth to ethically sourced, Indian inspired chocolates from Madhu. Try flavors like saffron milk and masala peanut or stick to a good ol' classic dark chocolate. You can find Madhu Chocolate at local retailers around Austin like Royal Blue Grocery, Tiny Grocer and Confituras.
NEVER KNEW
Shop vintage and secondhand finds at Never Knew. This retail shop near the University of Texas specializes in streetwear, '90s fashion and sports team apparel.
PAWS ON CHICON
Find the perfect souvenir for your furry friend at Paws on Chicon. Pet lovers can find everything from pet accessories, toys and treats at this specialty shop.
REVERIE BOOKS
This books tore in South Austin showcases books with an emphasis on social justice and community building. Check their events calendar for special releases and exclusive readings.
Laguna Gloria. ​Courtesy of The Contemporary Austin, Credit Brian Fitzsimmons.
MUSEUMS & GALLERIES
ART FOR THE PEOPLE GALLERY
This art space and local artisan market features sculptures, ceramics, jewelry, e-decor, cards, prints and fashion.
CANOPY
Forty-five artist studios, three galleries and a café are linked together with communal courtyards and covered breezeways to create this delightful creative community.
THE CATHEDRAL / ATX GALS
This stunning refurbished 1930's church now serves as home to works of art from women artists. atxGALS hosts regular events in the space to support local arts and give back to organizations with a focus on equality and human rights. 
COLDTOWNE THEATER
Catch a hilarious, yet affordable show here and get a taste of the local improv and alternative comedy scene. Insider Tip: Check out ColdTowne Pride every Thursday night in June for an hour-long showcase bringing together Austin's diverse queer and trans comedy community.
THE CONTEMPORARY AUSTIN - LAGUNA GLORIA
Take in some culture al fresco with a trip to this contemporary art museum and outdoor sculpture garden offering exhibitions and permanent installations on a lush 14-acre site along Lake Austin.
ELISABET NEY MUSEUM
This miniature castle was the former home and studio of sculptress Elisabet Ney and features many of her works.
EMMA S. BARRIENTOS MEXICAN AMERICAN CULTURAL CENTER
Established to preserve, create, present and promote the art of Mexican Americans and other Latino cultures, the center offers two galleries and two theaters.
WOMEN & THEIR WORK
Women & Their Work is a visual and performing arts organization located in East Austin that showcases contemporary art created by women living and working in Texas and beyond.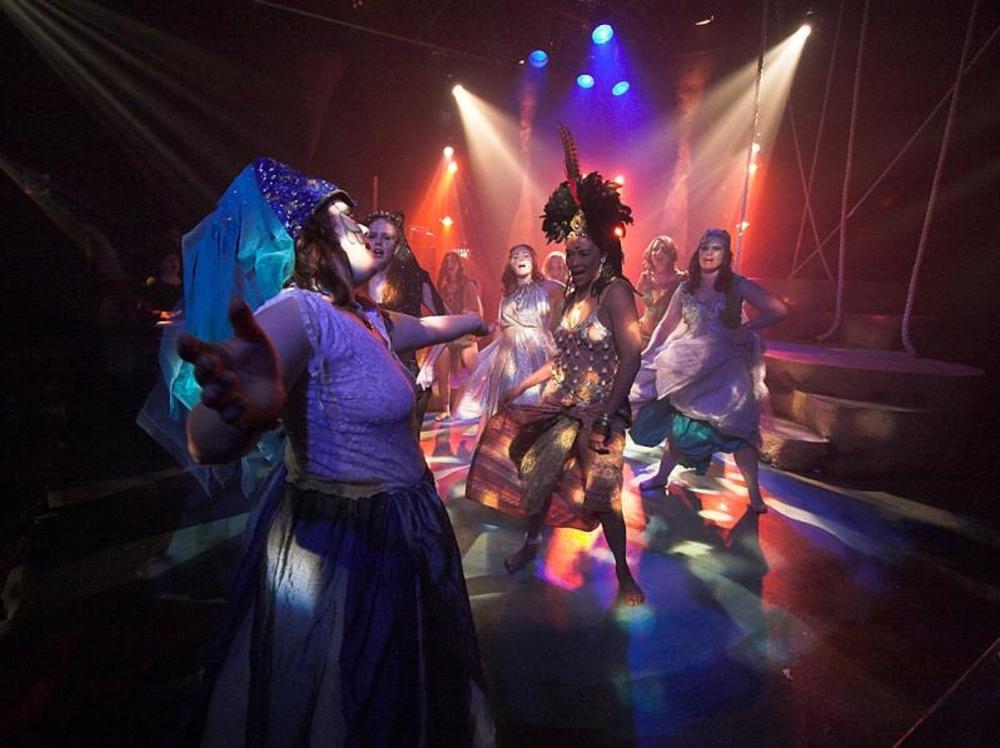 Courtesy of The VORTEX.
THEATERS
ALAMO DRAFTHOUSE CINEMA
This Austin-born cinema hosts a number of themed events like special brunch showings, Weird Wednesdays showcasing genre fringes and Indie Sleaze with films that capture euphoria. Check their calendar while you're in town to find the special showings that fit your vibe.
THE VORTEX
Visit this quirky indoor/outdoor complex on Manor Road to catch a local theater performance, enjoy a drink from the Butterfly Bar or dine on homemade pasta from Patrizi's food truck. Insider Tip: This is also the weekly meeting place for the local Trans & Genderqueer Social club so you know it's a good hangout.
ZACH THEATRE
The longest running theater company in Texas hosts shows in an intimate playhouse environment. Check their calendar while you're in town.
For more Arts, Comedy, Film and Theater recommendations, explore the Austin Insider Blog.