2 Day Itinerary
Welcome to Austin, Texas where you'll find rainbow flags and friendly faces everywhere you go. Please enjoy all we have to offer and use this guide to LGBTQ Austin as a resource to pinpoint some of the best spots for brunch, shopping, dancing, music, outdoor activities, art, neighborhoods and more.
If you only have a couple of days in Austin, here's a plan for how to make the most of it.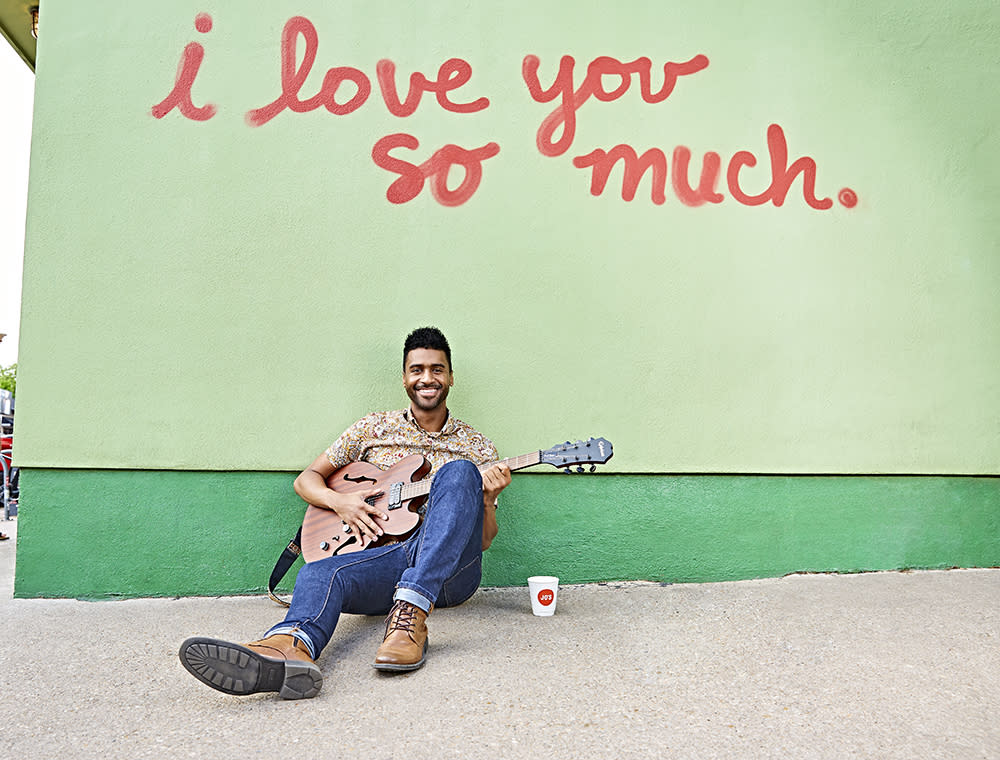 Local musician Tje Austin at Jo's on South Congress Avenue. Credit Annie Ray.
DAY ONE
Start the day with a tasty vegetarian breakfast at Bouldin Creek Café on South First Street and keep an eye out for the peacocks that roam the neighborhood.
Then, head to nearby Jo's Coffee to snap a photo at the "i love you so much" mural before strolling along South Congress Avenue and doing a little shopping at one of the many boutiques like Service Menswear, Cove Boutique and Tesoros Trading Company.
Once you've worked up a healthy appetite, stop into the original Hopdoddy Burger Bar location to wash down a delicious burger and fries with a local draught beer.
For some postprandial relaxation, head to Zilker Park where you can laze under the trees or take a rejuvenating dip in Barton Springs Pool.
At dinnertime, make the move downtown for a bite at Lamberts Downtown Barbecue or Second Bar + Kitchen before you end the night with dancing at Rain or Highland or, if you're looking for something more laid back, just chilling at an east side bar like Yellow Jacket Social Club, Drinks or Violet Crown Social Club.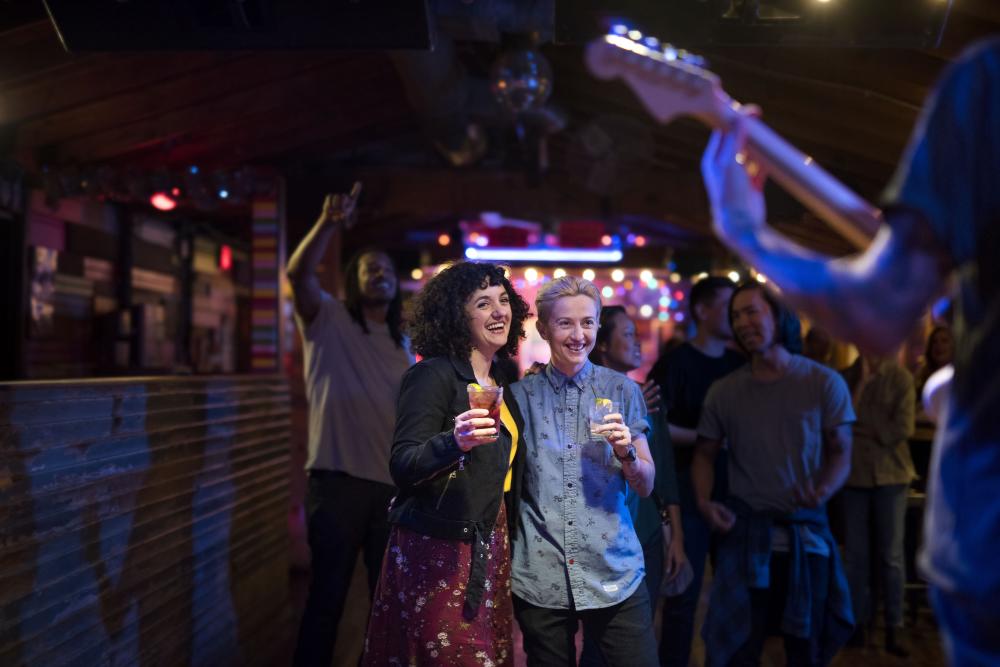 Cheer Up Charlies. Credit Nick Simonite.
DAY TWO
You'll probably want to take it slow to begin with, so settle in for a relaxing chat about last night over breakfast and coffee at Cenote, Flat Track or Bennu Coffee.
Then pop over to campus to check out the Blanton Museum of Art and the can't-miss installation "Austin" by LGBTQ artist Ellsworth Kelly.
While you're in the area, head up to North Loop Boulevard to check out one of the many vintage shops like Blue Velvet, Room Service Vintage or Ermine Vintage, and do some record shopping at Breakaway Records.
If all the shopping has left you thirsty, you're in luck. You can grab a beer at Workhorse Bar on North Loop or head to nearby Brewtorium, a local German-influenced brewery, restaurant and beer garden.
By the time evening rolls around, take the operation east for a delicious dinner at Contigo, Buenos Aires Café or LGBTQ-owned Jacoby's.
Then, it's off to Red River for drinks, live music and a possible drag show at Cheer Up Charlies or Elysium before ending the night with an after-hours dance party at Barbarella.