Central Austin
Get to Know Central Austin's Restaurants, Bars & Things To Do
Spend a day or a week in Central Austin, Texas, home to the University of Texas, Hyde Park, Anderson, North Loop, Brentwood, Allandale neighborhoods and more. Find decadent restaurants, dive bars, arts galleries, historic museums, coffee shops, iconic music venues and tons of vintage shopping. Find the top places to go and things to do in the area.
Dining
Look for bright umbrellas on Foodheads' patio, a staple sandwich shop with items like prosciutto and egg salad on sprouted grain bread. Eldorado is your go-to for a colorful cantina with excellent Tex-Mex, plus margaritas. Made famous by the cult flick Dazed and Confused, Top Notch's drive-in is still a great spot for burgers and the occasional movie night. Head to Texas French Bread for New American plates, along with an extensive wine list. Little Deli and Pizzeria is a BYOB neighborhood fave, serving deli sandwiches and pizza on outdoor picnic benches.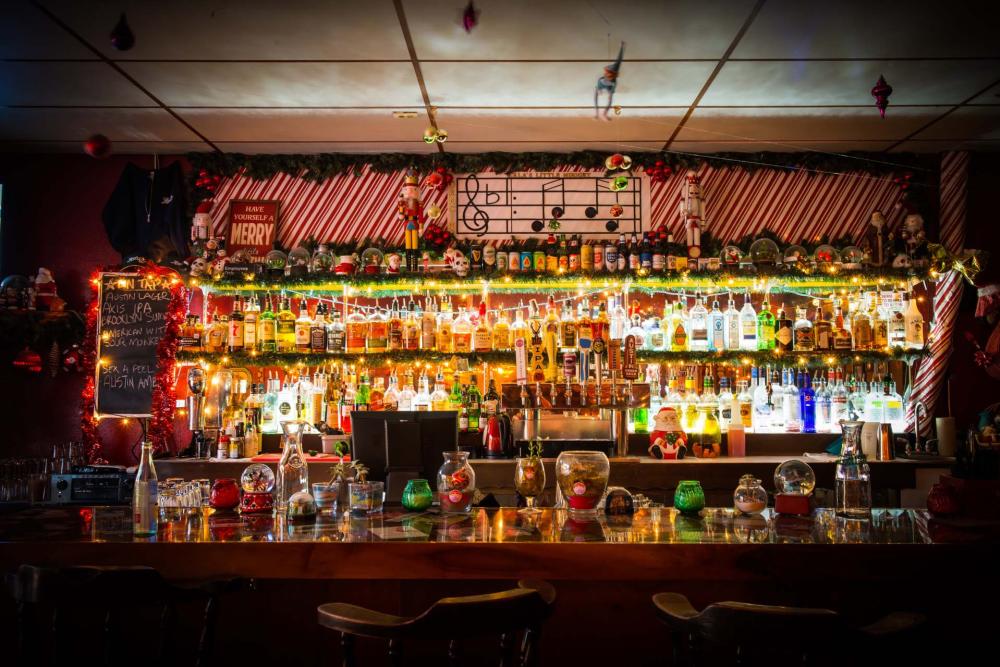 Courtesy of Lala's Little Nugget.
Nightlife
Hole in the Wall stays true to its name with dark paneling, graffitied bathrooms, a small stage and cheap drinks near the UT campus. Famous folks, including Spoon and Gary Clark Jr., have played here. Lala's Little Nugget and Little Longhorn Saloon have one big thing in common: they both embrace kitsch. Lala's boasts Christmas all year 'round, with a tree, seasonal decorations and an oldies jukebox. Little Longhorn features country-western music and its legendary Sunday Chicken S**t Bingo featuring (you guessed it!) chickens doing their thing on a bingo board.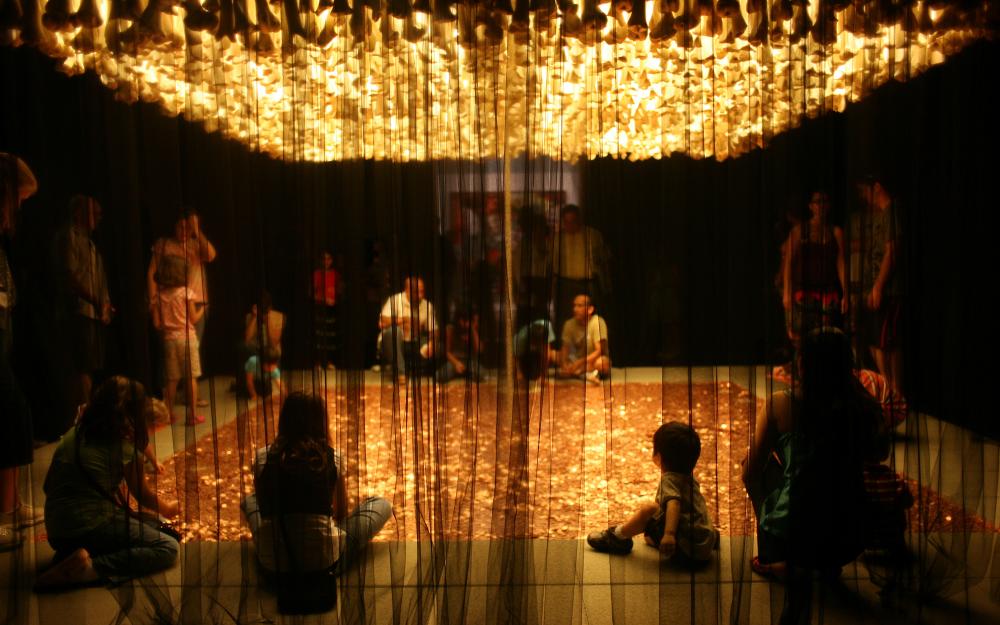 Credit Blanton Museum.
Arts & Museums
The University of Texas at Austin's campus is a pleasant place to spend an afternoon. Stroll around the sprawling campus, with its iconic tower and verdant knolls, and check out the many museums. Stop in at the Harry Ransom Center, a humanities museum that houses artifacts such as the first photograph and a Gutenberg Bible, as well as rotating exhibitions. Take a step back in time at the LBJ Presidential Library & Museum and view exhibits that focus on the president and the major events of the 1960s, including the Vietnam War. The Blanton Museum of Art features important works by Robert Rauschenberg and Thomas Hart Benton. Across the street, you'll find the Bullock Texas State History Museum, a tribute to the Lone Star's State's stories past. The 1855 Neill-Cochran House Museum teaches visitors about life in 19th-century Texas. Catch an art house film at Austin Film Society's AFS Cinema, a nonprofit theater for independent movies.
Shopping
Vintage shops are scattered all over Central Austin. Both Burnet Road and North Loop are home to funky ships with retro clothing, home décor and mid-century modern furniture. Room Service Vintage and Blue Velvet always have fantastic affordable finds. Nearby, you'll find the Guzu Gallery, which showcases vinyl toys, artwork, books, and peculiar gifts.
Find hotels near UT and Central Austin, then book your perfect stay!