DOWNTOWN GUIDED WALKING TOURS
Tour #1: Capitol Area, Upper Congress Avenue
Starting at the Capitol front door, take a stroll down Congress Avenue, Austin's main street. Hear about Texas and Austin history and about the deeds of local heroes. See Austin's two National Historic Landmarks (the highest honor awarded by U.S. Parks Service) and more National Register sites.
Book Now
Tour #2: Downtown Sights, Old and New
The newest tour we have to offer! This one begins at the Austin Visitor Center- 602 E 4th St. Included is lower Congress Avenue, Willie Nelson Boulevard, E Sixth St. and Lady Bird Lake. Directions for more exploring on your own will be pointed out along the way.
Book Now
Tour #3: Downtown, West of Congress Avenue 
Starting at the Capitol front door, take a walk on the west side of downtown, where Victorians built stately homes at the turn of the century. See the changes that took place over time, from Classical, Victorian, and Beaux Arts, to Deco and modern as downtown commercial activity expanded westward.
Book Now
Tour #4: Custom-designed Tours
Pick your own starting time and place - your guide will tailor a tour to suit your interests. Maximum group size per guide: 25 persons. No minimum size. Email our tour desk for more information. 

The Austin Visitor Center can help you plan a self-guided tour. Email or call the Austin Visitor Center: 866-GO-AUSTIN. Stop by our center to pick up a brochure or view a PDF.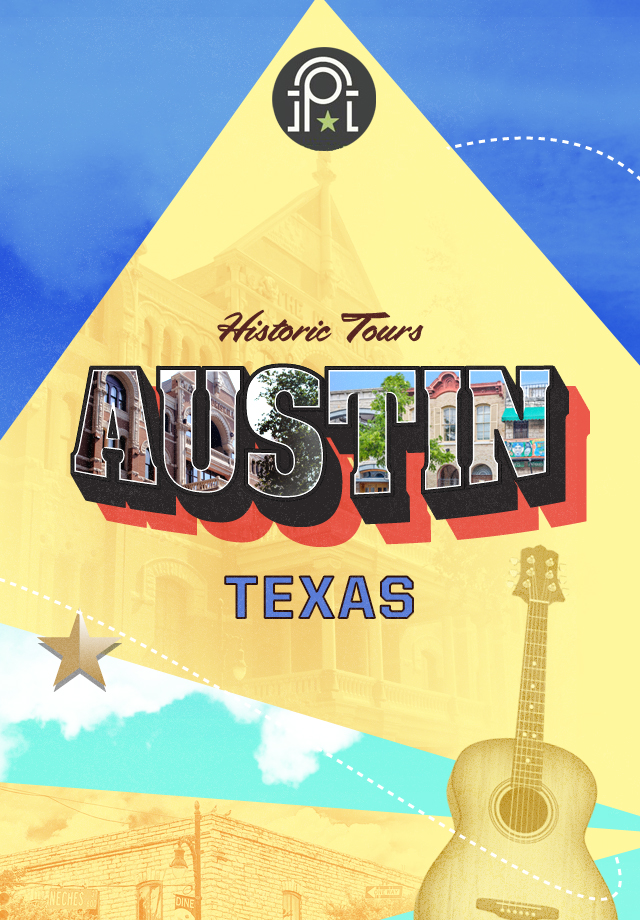 Preservation Austin offers Historic Austin Tours. These self-guided audio-visual tours allow users to experience Austin's rich historic neighborhoods at your own pace with nothing more than a mobile device.