If you are a parent to a budding naturalist or future environmentalist, a trip to the Austin Nature & Science Center is a must. Within the boundaries of Zilker Park, this ecological refuge lets kids explore and discover the natural Austin environment and learn about geology, animals, paleontology, astronomy, and more.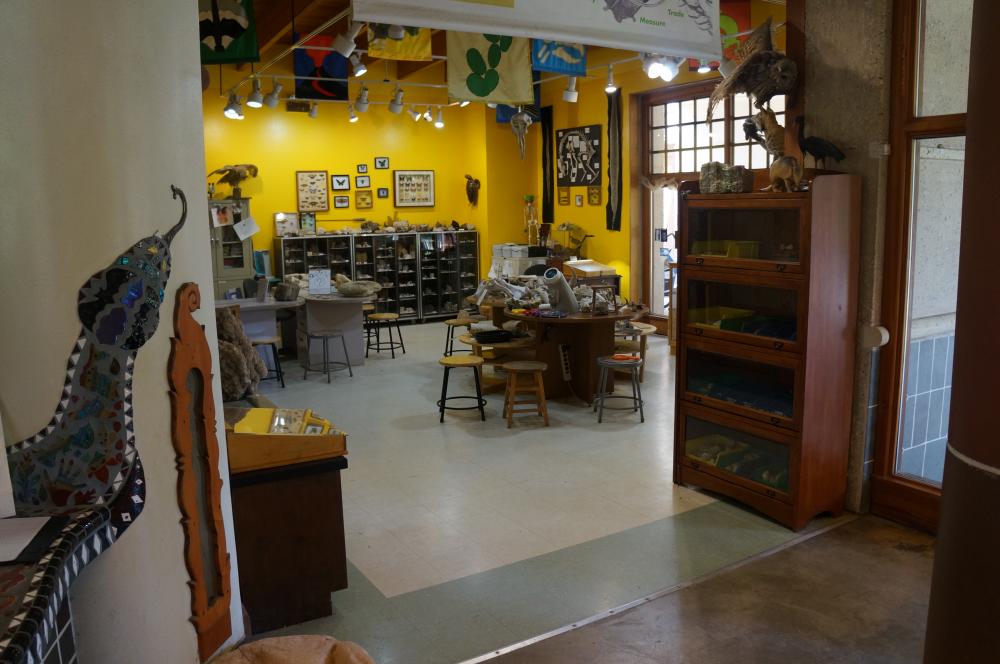 History
You often hear about tech giants like Google and Apple starting in a garage. Well, our little nature center began the same way. In 1960, several community groups joined with the Parks and Recreation department to focus on preservation and education about Austin's ecosystem. First in a garage apartment, then moved to the Deep Eddy Bathhouse (pre-restoration), and finally in its current home in 1987, the group has always been dedicated to both supporting the local environment and providing educational resources for parents, teachers, and children.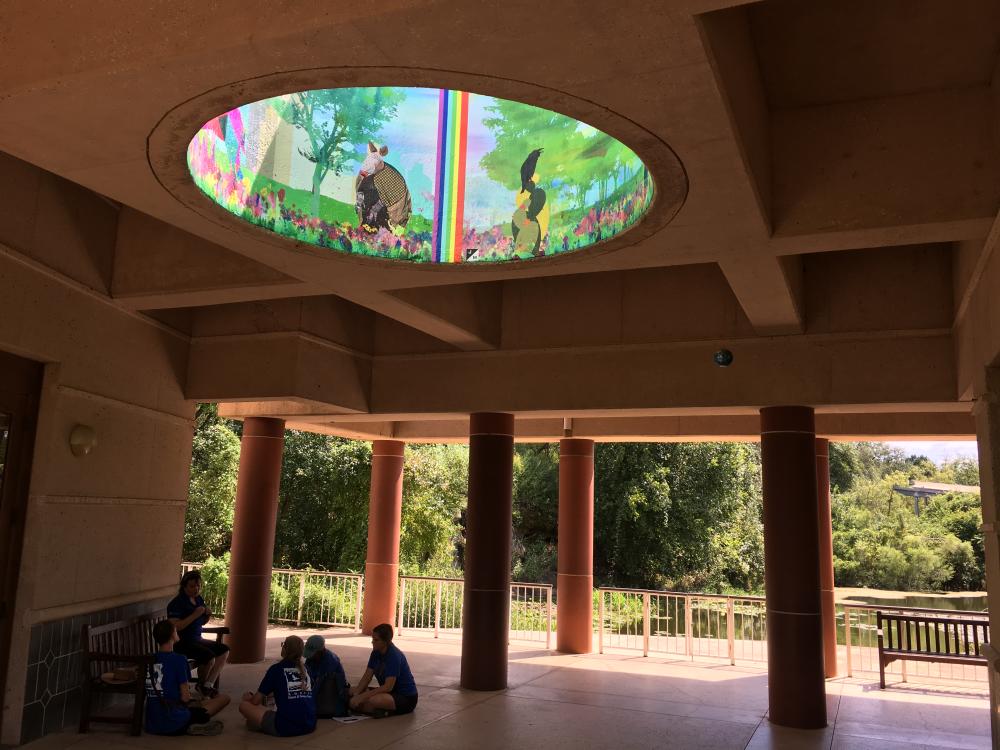 Exhibits
Visitors to the Center are welcome to wander through the exhibits at their discretion — no tour groups necessary.
In the Dino Pit, kids will experience an educational dig site recreation, complete with casts of fossils. Dinosaur tracks and 19 oil paintings around the site display what the animals would have looked like millions of years ago.
The Birds of Prey area is both an exhibit and a rehabilitation center for injured Central Texas birds. Visitors may get a chance to see hawks, vultures, and owls up close. The Small Wonders building takes nature to a micro-level, with terrariums and aquariums hosting some of the littlest local creatures.
There are also larger mammals at ANSC. While the Center is not a zoo, it has taken in animals who were either raised as pets, or were injured and can't survive without human help.
Visit the Naturalist Workshop to touch and inspect furs, rocks, bones and more up-close with a magnifying glass. Kids who love to collect shells, rocks, and fossils can take them to the Trade Counter to discuss their finds with volunteer naturalists. Little explorers will get a point for the items they bring in, when they can then spend on goodies to add to their collections like rocks, shark teeth and bones.
On the grounds of the Center, visitors can walk the Forest Trail, which includes 45 native trees and aims to educate home gardeners about the right trees for the right locations.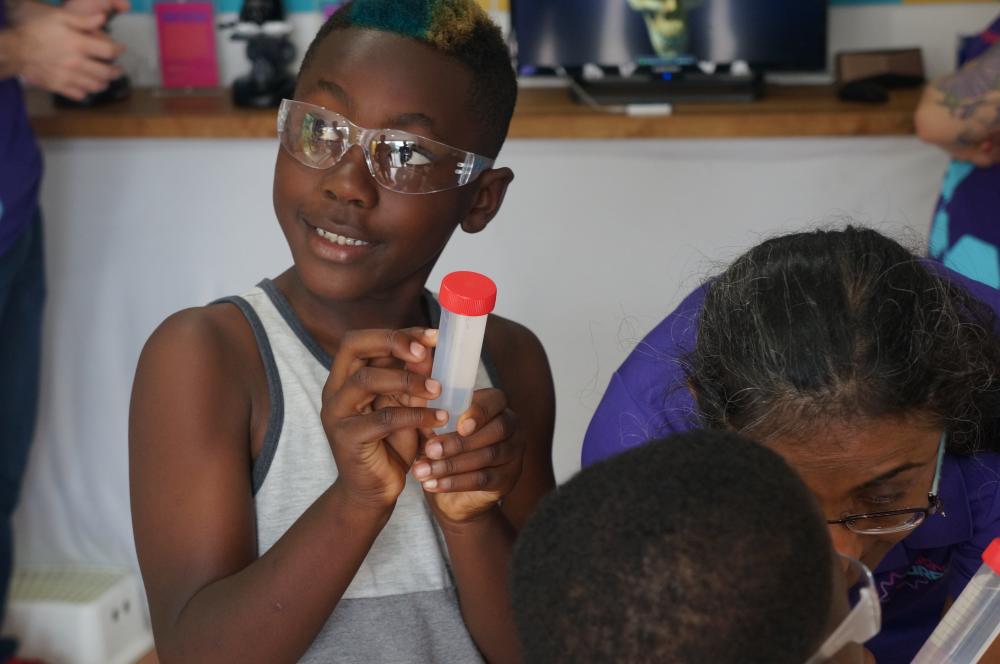 Events
The ANSC holds a variety of events, providing even more fun things for kids to do. They've hosted events to highlight local bird life, explore the life cycle of a butterfly, and get to know Austin park rangers. Other events include Family Archery Day, Family Climbing Day, Solving Mysteries Through Chemistry for the junior scientist. In the spring, the center holds an annual Austin Nature Day, where kids make arts and crafts, go for a hike, and play games. During the annual Fall Festival and Star Party, visitors are invited to an evening at the planetarium to bask in the wonder of the cosmos and meet nocturnal animals.
Hours, Admission & Accessibility
The Austin Nature & Science Center is located in the northwest corner of Zilker Park, off of Stratford Drive. Current hours are 9:00am to 5:00pm Monday through Saturday and 12:00pm to 5:00pm on Sunday (subject to change). If you're little one is looking forward to trading in his fossil finds at the Trading Counter, check the website in advance for the Trading Counter hours. Admission is free however camps and educational programs are generally fee-based and require advance registration. The center closes occasionally for official holidays and some area events. Check their website for closures. Remember to practice Leave No Trace when visiting the nature preserve and trails!
Parking is available on Stratford Drive, under the MoPac overpass. Accessible parking spaces are located near the Center's entrance. The Center has ADA compliant sidewalks for accessibility, but some Zilker Nature Trails are unpaved. Call for additional information.
Photos courtesy of the Austin Science & Nature Center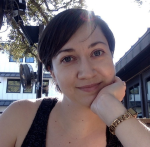 Contributed by Kate McDermott
Kate McDermott is a local copywriter, content writer, and cocktail enthusiast. She writes about and for restaurants, hotels, event companies, and more from her home in Way South Austin.
Website: eatdrinkandwritecopy.com
Instagram: @eat.drink.writecopy