Austin has a long and storied history. And, as Javier Wallace of Black Austin Tours says, the city's history often excluded Black people from its spaces and narratives. But the Austin Black community has very much built the city into the cultural hub that it is. From sculpture and theatre to music and everything in between — here are some organizations, places and people in the Austin Black arts scene that have painted a layer of vibrance over the city.
Up SZN apparel. Credit 413 Creatives.
Black Productions and Organizations
Ballet Afrique is a contemporary dance company that marries ballet and modern dance with African traditional movement. Parents can sign up children and teens for class packs or drop-in lessons. Have an event that could use some flair? Book the company for a private event. Be sure to catch their performance of "The Wiz" in February 2021.
Capital City Black Film Festival showcases films made by Black creatives. Usually hosted at the Austin Convention Center, the festival will be virtual this year and take place between Dec. 4-6. Be sure to visit their site or follow their socials for future updates.
Six Square is a nonprofit that preserves the arts, culture, and history of Central East Austin. They offer many wonderful programs and events that promote the local Black Artistry. Book a cultural tour, and follow them to find updates on live music shows and other events featuring Black creatives.
The Spectrum Theatre Company seeks to explore the human condition through the lens of the African American experience. Their goal is to bring success to the larger community through their innovative and inclusive productions. Their next show, Crowns, by Regina Taylor, runs Dec. 11-19 at the Dougherty Arts Center Theatre.
Up SZN is a Black lifestyle brand that regularly hosts happy hours, trivia nights and photoshoots. Support Up SZN's work by shopping their culture-inspired apparel. Plus, check out their latest initiative, Greenbook ATX, a directory of more than 200 Black-owned businesses in Austin.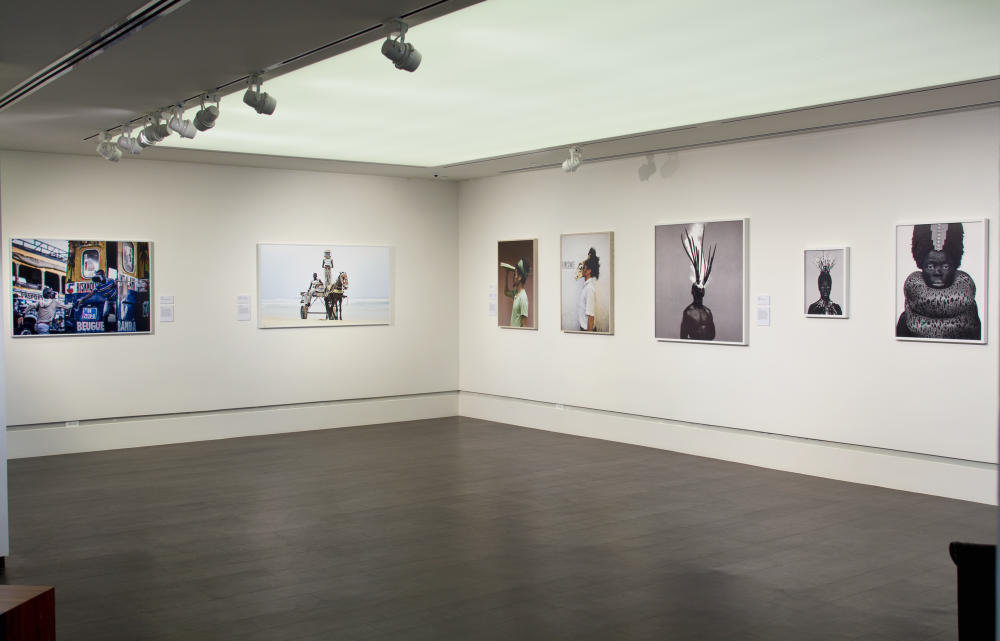 Christian Green Gallery at The Art Galleries at Black Studies at the University of Texas (AGBS). Credit Mark Doroba.
Black Spaces
The Art Galleries at Black Studies at the University of Texas has two galleries dedicated to showcasing narratives of Black and African identities: The Christian-Green Gallery and the Idea Lab. Take a stroll through their contemplative, powerful, and culturally rich exhibits. Visits are currently done by appointment for health and safety reasons. Parties are limited to five people, and masks are required at all times. Book here.
The Black Makers Market is dedicated to creating a space for Black markets and vendors for one large in-person shopping experience. The market will remain virtual for the duration of COVID-19. Otherwise, they host great events with Black businesses, makers and food trucks. Grab a bite and shop around!
The George Washington Carver Museum is one of Austin's primary Black cultural hubs. Originally founded in 1926, the museum has long detailed the African American experience through art and cultural exhibits. The 36,000 square foot space hosts four galleries, a dance studio, a theatre, and an archival space. Admission is free of charge. While the main facility is currently closed in accordance with the City's Stay Home-Work Safe Order, the museum is offering a host of online programs to educate and enrich the community.
The mural on 12th and Chicon carries the story of Austin itself. The original mural was a long-standing fixture in the community and depicted mostly Black musical icons alongside Día de los Muertos figures. In 2017, the new store covered the installation in white paint, resulting in a public outcry. But thanks to community efforts and the cooperation of store owner Veronica Ortuño, a new mural stands proudly in its place. Commissioned by Six Square, and decided upon by community members, the new mural depicts great artists James Brown, Prince, the late local rapper Octavis Berry and others. It's a great photo spot with a rich history.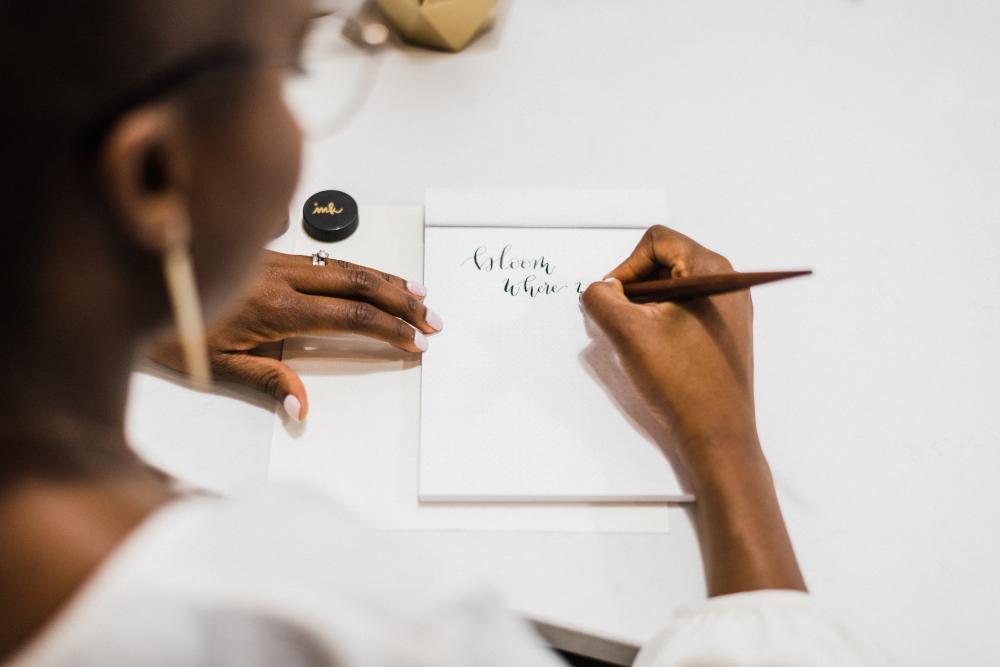 Amanda Reid Designs. Credit Cayla Cummings, Carhart Photography. 
Black Artists
You can't have an art scene without the people who make it up. Here are just a few of the many artists who can enhance your trip to Austin. Follow them to get updates on available products, future shows and appearances.
Alesia Lani is a soulful singer/songwriter and one of Austin's rising stars. She has performed in multiple virtual shows since the start of the pandemic.
Amanda Reid Designs is a local calligrapher who teaches online and in-person workshops. Shop her existing work, order a custom denim jacket or hire her to do live, custom calligraphy for your next event.
The Bishops are a brother-sister hip/hop duo. Instead of pulling into a makeshift theatre, try out one of their drive-in shows.
Chris Rogers is a muralist and live-painter with work all over town. He did both iterations of the famed mural on 12th and Chicon Streets.
Cindy Elizabeth is an east Austinite, freelance photographer and visual artist. Her work has been shown in galleries all over the city.
Coffey is a local R&B artist who regularly performs near the campus area.
Dawn Okoro is a mixed media artist with work that shows in international galleries. Her latest "Punk Noir" first showed at the Carver Museum and is now in Lagos, Nigeria.
Elliot Franshaw is an artist of multiple trades. As a part of Culture Capital, an Austin based creative house, he helps curate live shows and other artistic events.
Funmi Ogunro, the curator of the Art Is Cool series, hosts conversations with local creatives.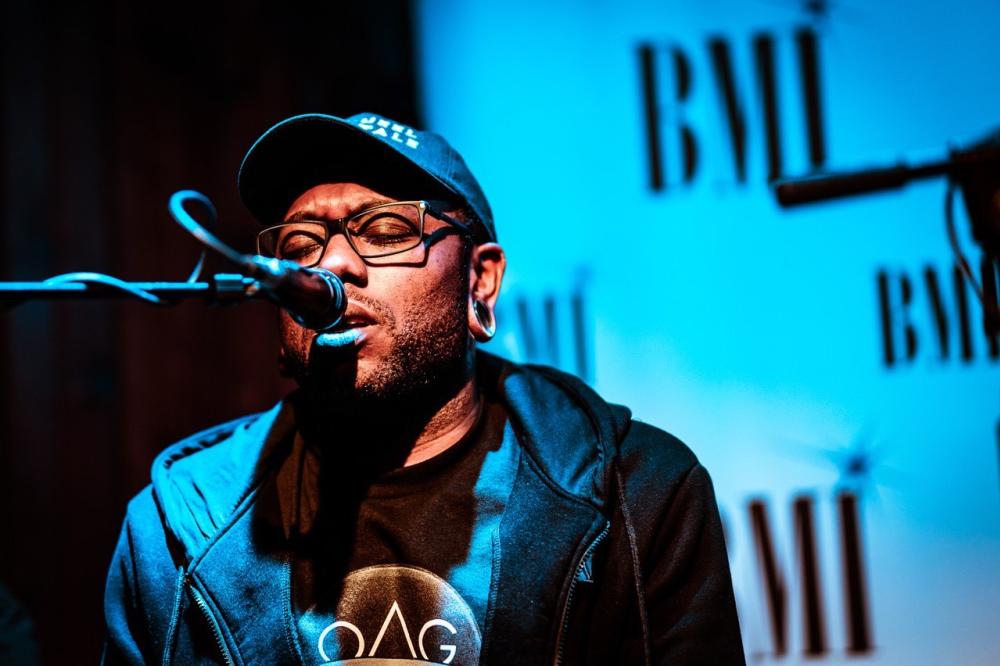 Jake Lloyd. Credit Jake Rabin.
Jake Lloyd - this rock and soul musician was born and raised in Austin and has been compared to the likes of Otis Redding. Check out his latest EP, Lloyd Pack, released in 2020.
James Brown is a versatile creator. He sells art prints and food for your next cookout.
Kalu and the Electric Joint are known for their psychedelic soul music. Their unique sound is as beautiful as it is powerful.
Mama Duke is a recording artist and the creator of atxsocialclub, a hub for hip-hop and music-related content.
Moyo Oyelola is popular in the community. He is a multimedia artist offering freelance design services.
Tameca Jones holds the title of the empress of Austin soul. Her voice is definitely worth hearing live.
Tammie Rubin is an award-winning ceramicist and sculptor. Her work has been shown in multiple Austin galleries.
Taylor Jarret is the co-owner of SHDW studios, creative launchpad and studio space. For the rest of the calendar year, Black-led and majority-Black projects can use the studio free of charge.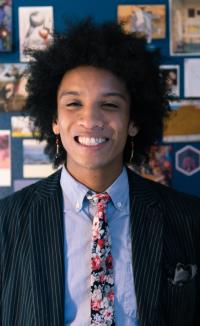 Contributed by Jade Fabello
Jade Fabello is an Austin-based writer and a recent graduate of the University of Texas, where he was a double major in the Journalism and the Communication and Leadership programs. You can find his work at JadeFabello.com. 
Instagram @Jade__Fab. Twitter: @Jade_FW