Welcome to the Best Seat in the House, a digital series from Visit Austin, bringing together some of the best personalities in Austin's service industry sharing some ways to experience a taste of Austin from home.
In this episode, Beverage Director Jake Finely of Old Thousand shares his simple "at home" Ramos Gin Fizz recipe.
Ramos Gin Fizz
Yuzu juice
Lemon juice
Coconut milk
Simple syrup
Egg white
Orange bitters
Gin
Black currant cider
Optional: orange peel or dehydrated orange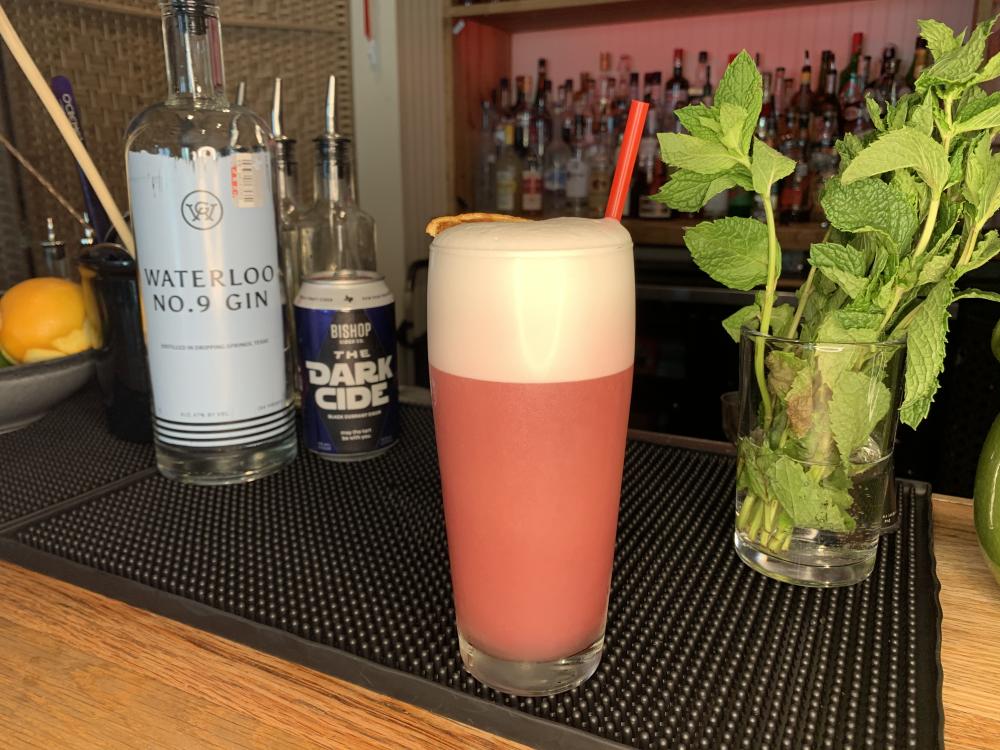 Instructions
Add 1/4 ounce yuzu juice, 3/4 ounce lemon juice, ½ ounce coconut milk, ¾ ounces simple syrup, one egg white, two dashes of orange bitters and two ounces gin to a shaker. Old Thousand uses Waterloo No. 9 Gin.
Dry shake for roughly a minute.
Add ice and shake for another minute for desired dilution. Strain into a 16oz glass.
Use one-to-two ounces of Dark Cide Cider to rinse your tin, strain into your glass until foam peaks over the top. Garnish with an orange peel or dehydrated orange.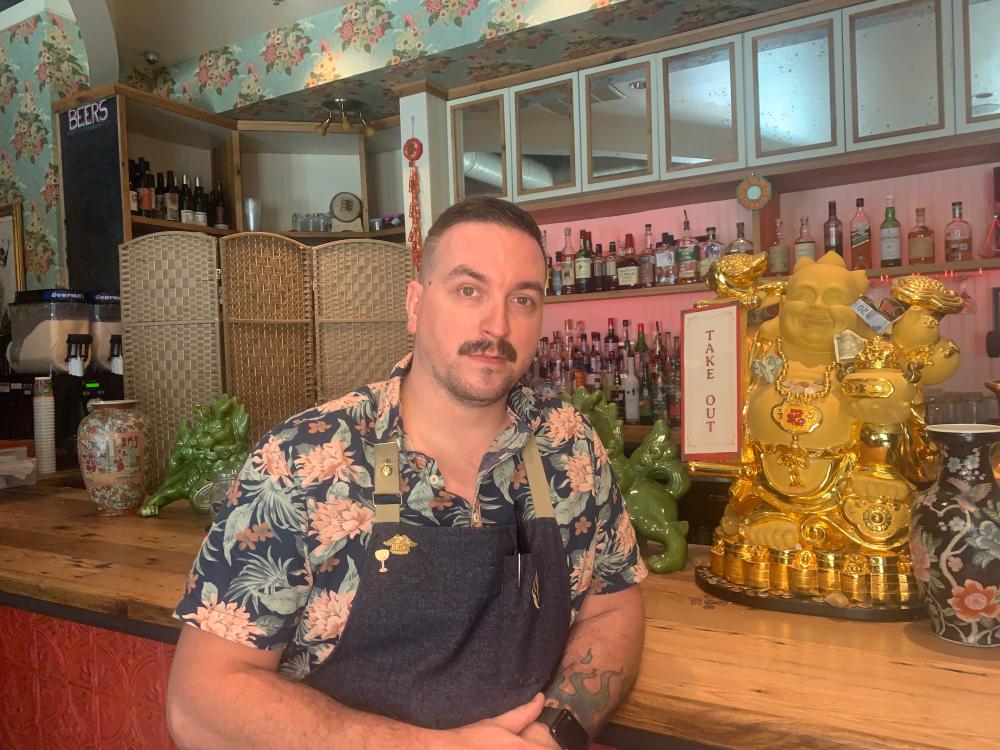 Jake Finley, Beverage Director
Jake Finley moved to Austin from Cleveland, OH in 2002, where he first landed in kitchens. After working back of house for a few years, he made the switch to front of house. He began busing tables and bar-backing in 2008 at Kenichi, eager to learn and wear many hats during a seven-year stint there and filling roles from Sushi Chef to Floor Manager to Bartender.
The bar is where Finley always felt at home and, after a couple years at Swift's Attic also wearing many hats, he landed at a new Tiki-style bar called She's Not Here. He took over the bar program shortly after he started, as well as supervising the program at Old Thousand. Finley's bar style is taking classic drinks and putting a not so classic twist on them - if you can't make cocktails fun, then why bother? Currently, Finley runs the bar program at Old Thousand and will be curating the beverage program for Old Thousand's upcoming second location on Burnet Road.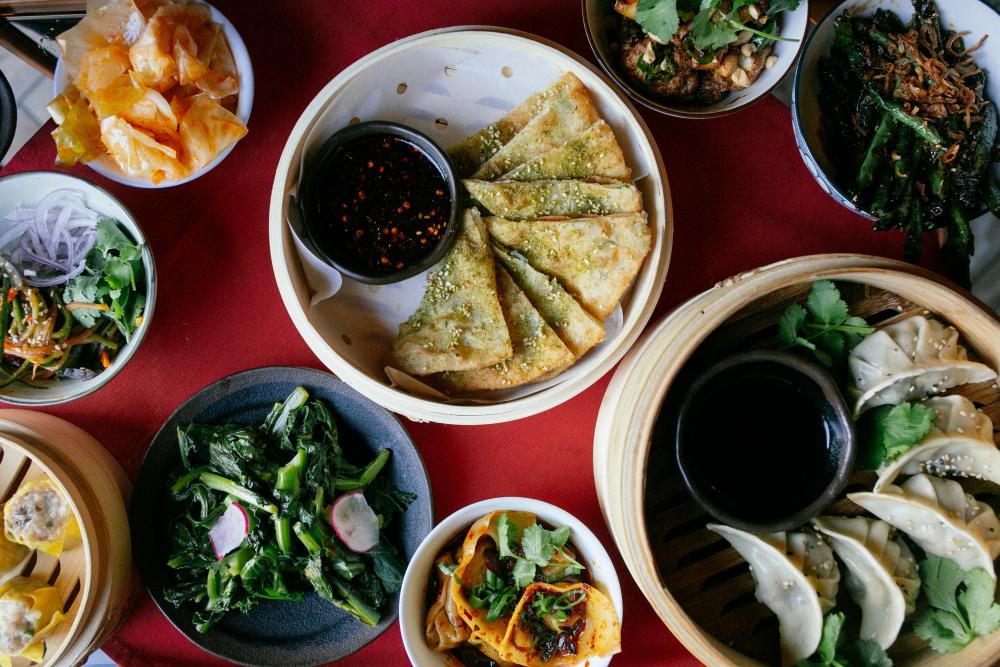 Old Thousand is a neighborhood Chinese restaurant in Austin's east side. Offers up an eclectic and inventive mix of flavors, ingredients and styles with modern interpretations of classic American-Chinese recipes.
Images courtesy of Old Thousand.