Race fans will experience another thrilling weekend of NASCAR in Austin, Texas when the NASCAR Cup Series (NCS), Xfinity Series (NXS) and CRAFTSMAN Truck Series (NCTS) return to Circuit of The Americas (COTA), March 24-26.
The action-packed NASCAR at COTA tripleheader will Keep Austin Wheeled with the EchoPark Automotive Grand Prix (NCS), NASCAR Xfinity Series 250 (NXS) and XPEL 225 (NCTS).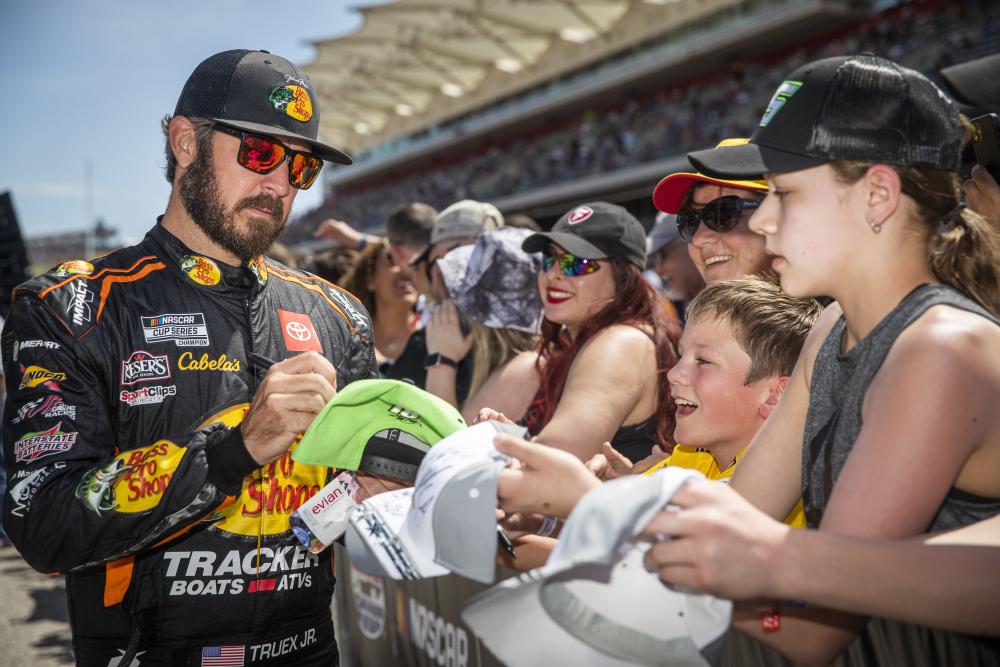 "We've got an incredible amount of fun planned for race fans attending this can't-miss event weekend," said NASCAR at COTA Executive Director Bryan Hammond. "Live performances, driver appearances, concerts, plenty of family activities in the Fan Zone, and of course, thrilling action on the circuit will create lasting memories for race fans of all ages."
In 2021, NASCAR's most popular driver, Chase Elliott, captured the inaugural NCS race at COTA, and last year, Ross Chastain won his first Cup race on the world-renowned circuit, catapulting him to a breakthrough playoff season.
FEVO Friday on March 24 opens the weekend with the NCTS and NXS practice and qualifying sessions beginning at 3:30 p.m. CT.
Once the on-track action ends Friday, it's time to party! Race fans can head to Lot N for a wild Friday night Camper Party starting at 7 p.m. CT and featuring free Busch Light, a live auction to benefit Speedway Children's Charities (SCC), special guests, celebrities and a performance by the 1st Cavalry Division Band from Fort Hood, all hosted by Jose Castillo.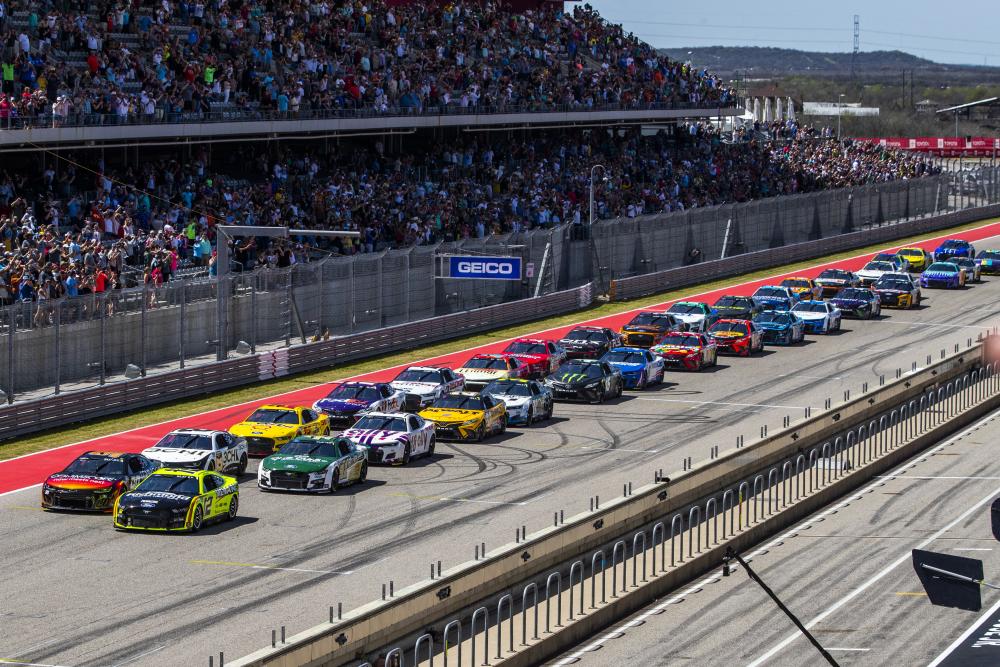 A robust schedule on Saturday, March 25 will feature all three series on track. The day begins with NCS practice (9:30 a.m.) and qualifying (10:30 a.m.) and then the races in the other two series. The XPEL 225 NCTS race begins at 12:30 p.m. (FS1) and be followed by the NASCAR Xfinity Series 250 NXS race at 4 p.m. (FS1).
Lot N will have the aroma of barbeque wafting through the air as the ATX BBQ Showdown presented by Pit Boss gets underway. This International Barbeque Cookers Association-sanctioned event will feature teams competing in three categories for judging. One half-chicken competition for judging begins at noon, followed by pork spare ribs at 1:30 p.m. and brisket at 3 p.m. Judges include Pit Boss Master and winner of Food Network's BBQ Brawl Erica Blaire and social media influencer Justin "Danger" Nunley among others.
The weekend's grand finale begins with Darius Rucker, the GRAMMY® Award-winning Country music star, performing a special one-hour concert on Sunday, March 26 at 12:45 p.m. prior to the main event, the EchoPark Automotive Grand Prix NCS race, which begins at 2:30 p.m. (FOX).
The Lone Star Sideshows will be providing free entertainment all weekend long. Ricky Bobby will be roaming the COTA grounds posing for photos and signing autographs while Lucha Libre Mexicana wrestling matches and the Aquatic Acrobatic Show provide plenty of high-flying action in the Fan Zone.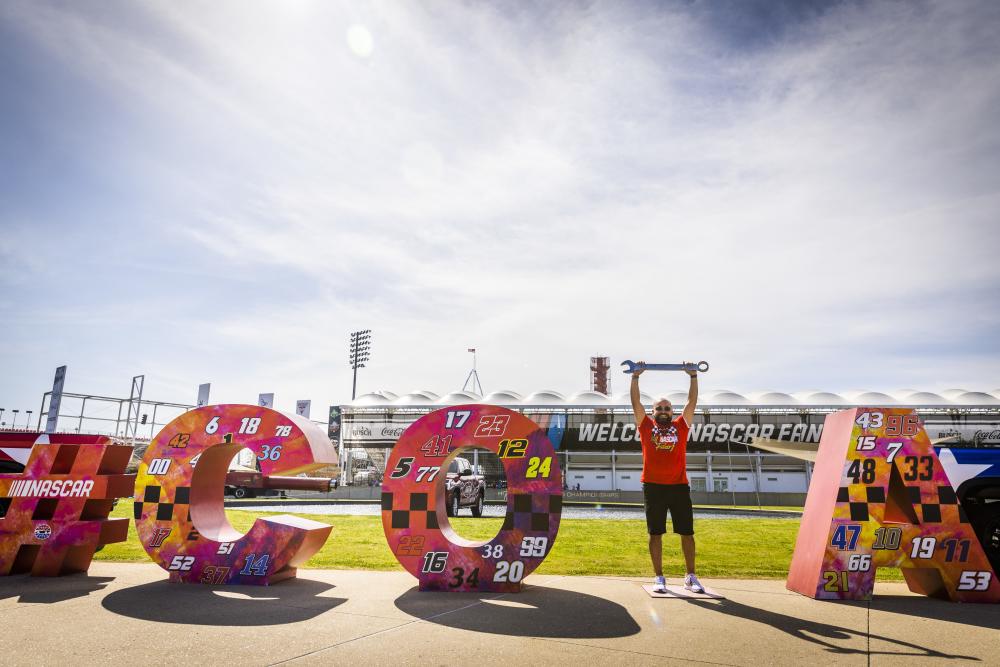 Benefit Events
Fans attending NASCAR at COTA can take part in any of the following events to benefit children in need in the Austin, Texas community through SCC: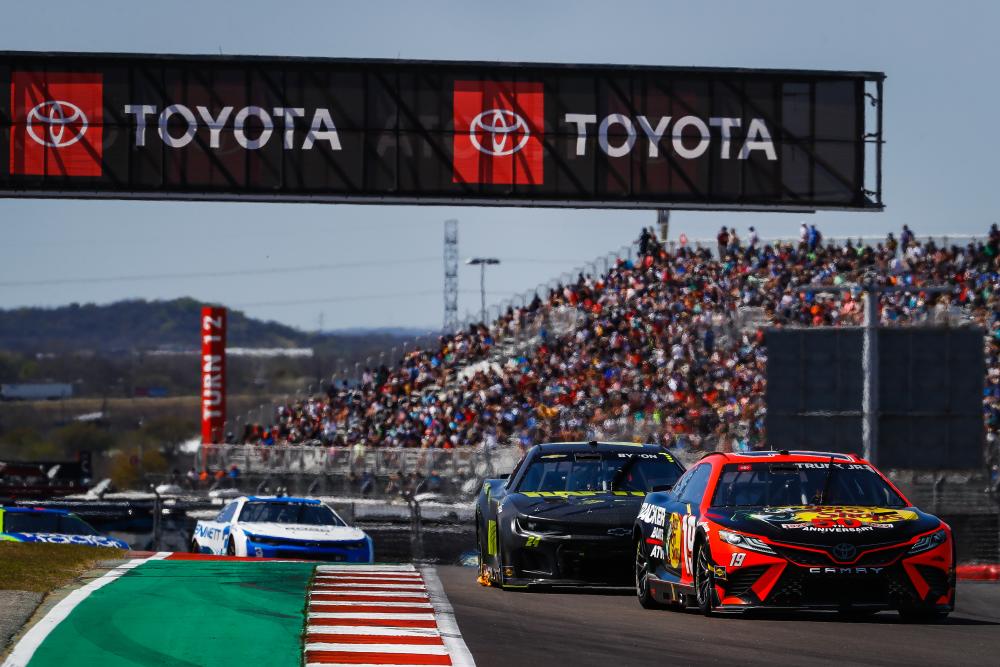 How To Get Tickets
Tickets for the March 24-26 NASCAR at COTA tripleheader weekend are on sale now at NASCARatCOTA.com. Three-day weekend packages for adults start at just $99 and just $10 for kids 12 and under. Further details can be found on the NASCAR at COTA website.
More Information
Keep track of all things NASCAR at COTA by following on Facebook, Twitter and Instagram (@NASCARatCOTA). Keep up with all the latest information on the NASCAR at COTA website and mobile app.
Article and images courtesy of NASCAR.