The annual Texas Book Festival (TBF) takes place November 11-12 at the Texas State Capitol grounds. Free and open to the public, the 28th annual festival will feature more than 250 authors participating in virtual sessions, including programming for adults, young adults, middle-grade readers and children. The festival has fun and engaging events for readers of all ages and interests!
The 2023 Festival will feature New York Times Best Selling Author Stacey Abrams, PEN/Faulkner award winner Ann Patchett, Pulitzer Prize winner Andrew Sean Greer, and many more. Check out a sneak peak of the lineup at texasbookfestival.org
Founded in 1995 by Laura W. Bush, a former librarian and then First Lady of Texas, along with Mary Margaret Farabee and a dedicated group of volunteers, the TBF set out to honor Texas authors, promote the joys of reading, and benefit the state's public libraries. The first Festival took place in November 1996 and has grown into one of the nation's premier literary events.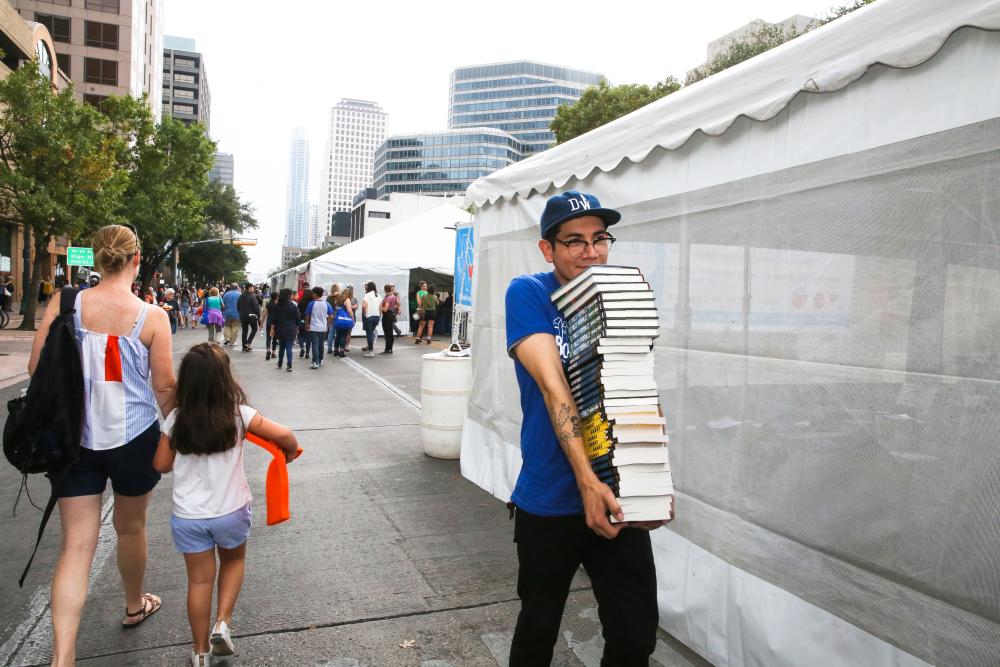 Credit Bob Daemmrich Photography.
Adult Program
Hear from authors across genres in free Q&As, conversations and readings from November 11-12, 2023. Enjoy cooking demonstrations from authors and local chefs, sharing recipes from new books. Hear from featured authors in adult fiction and nonfiction, Whiting Award Winners in Poetry and much more.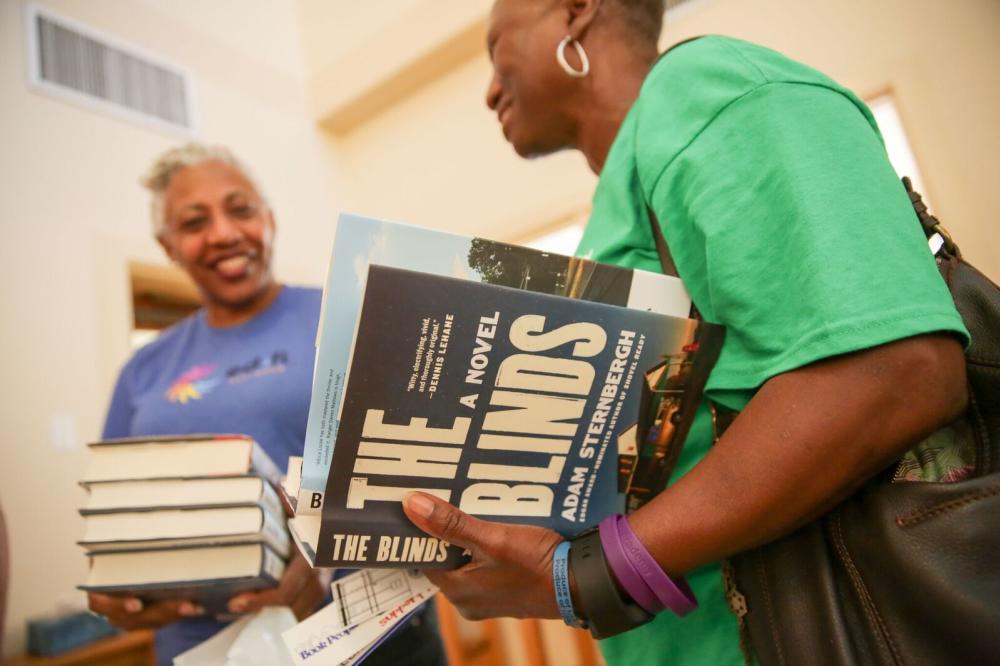 Credit Bob Daemmrich Photography.
Lit Crawl
Nerdy night owls won't want to miss Lit Crawl, on November 11. The annual event includes storytelling sessions, spoken-word performances and themed discussions.
Get to know your favorite authors, discover new authors and check out the exciting Texas literary scene!
For more information on the Texas Book Festival, please visit www.texasbookfestival.org and follow along on Facebook, Twitter and Instagram @texasbookfest.