If you are in the market for some great Thai food, we have you covered. The capital city is home to a number of incredible Thai kitchens representing many areas of Thailand. From the straightforward pad Thai dishes to a variety of unique and flavorful house specials, here are some of our favorite places in town serving Thai cuisine.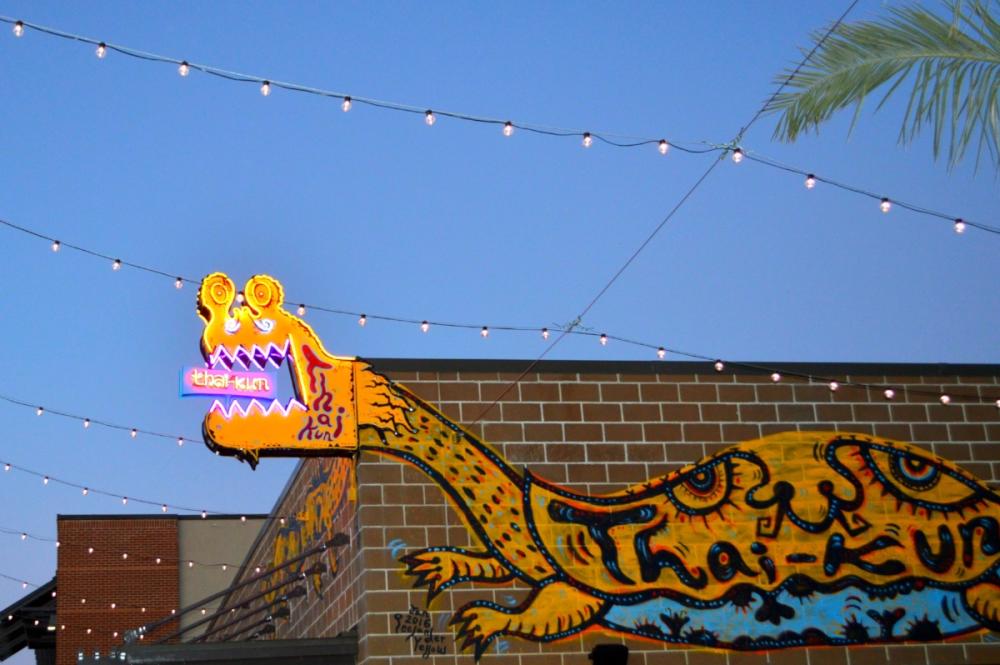 Thai Kun. Credit Mark Weatherford.
Headed up by Executive Chef Thai Changthong, Thai Kun is a well-loved spot focusing on Thai Street food. Customers and local publications alike rave about the Crispy Coco, which is a lovely marriage of crispy rice, coconut cream, silken tofu, taro crisps, and a number of other ingredients. You can't miss their brick-and-mortar location at The Domain, which features a beautiful and colorful mural on the exterior.
Also located along North Lamar, this modern bistro offers excellent traditional Thai dishes alongside Thai fusion options. Titaya's Thai Cuisine is undeniably good. They have a fairly broad menu with many satisfying options. Try their pad cha, which is a lightly fried spicy catfish mixed with bamboo shoots and other vegetables in herb garlic sauce. They have separate hours for lunch and dinner, so plan ahead accordingly.
Coat & Thai is a great restaurant in The Picnic food truck park on Barton Springs Road. It has a relaxed atmosphere with shaded picnic benches, and it's the perfect place to hit up if you have been out exploring the nearby parks, hiking trails, and Barton Springs itself. We recommend the cashew chicken and pineapple fried rice.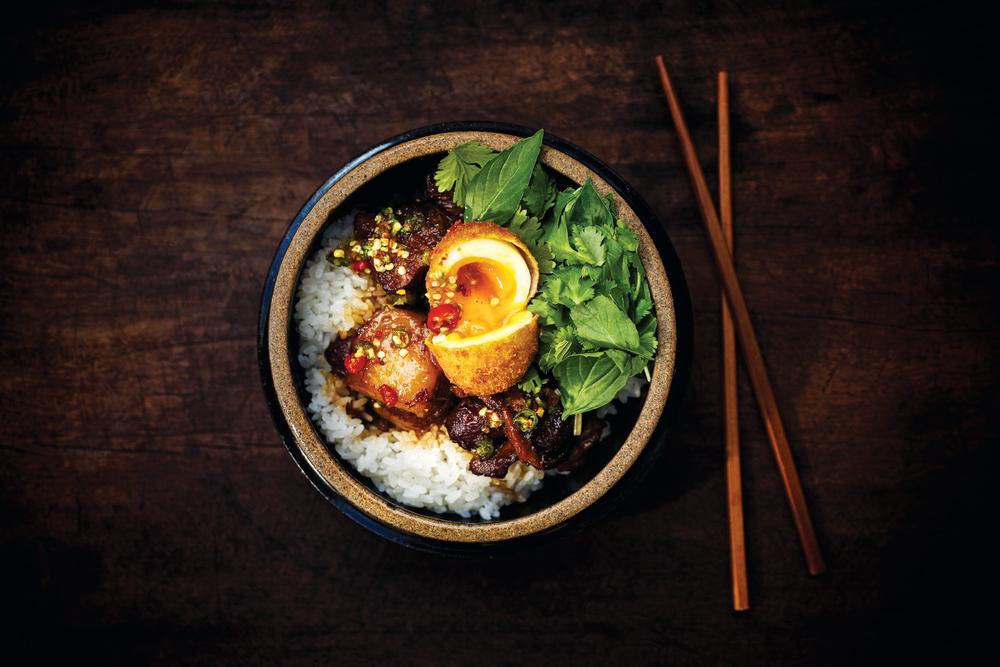 Courtesy of Sway Thai.
Pull open the huge metal door of this local favorite, and you'll find a classy venue that manages to maintain a casual vibe. Sway offers new takes on traditional Thai cuisines like their "son in law*" menu item, which is a real star. It's braised pork shoulder, with a crispy six-minute egg, caramelized soy sauce, and pineapple. Their upstairs seating is all lounge-style and offers you a beautiful view of the skyline. Perfect for dining at sunset hours. Stop by for their daily happy hour, where they do half off all cocktails, wine, beer, and saké. For dessert, we recommend the Thai Ice tea affogato. It's seriously good. 
Sap's Ver Fine Thai Cuisine is an authentic, no-fuss Thai place with a few locations in town. When you walk into either location, you'll be greeted by a beautiful interior with colorful umbrellas lining the ceiling. Their crab rangoons always come out with a beautiful golden color, and their classic pad Thai is guaranteed to satisfy any craving. 
Madam Mam's offers a very similar menu to Sap's, but with even more locations across town. Try their spicy basil fried rice or drunken noodles. They know what they are doing when it comes to spice, so keep that in mind as you order. It's a great place to check out with friends that is sure to make everyone happy.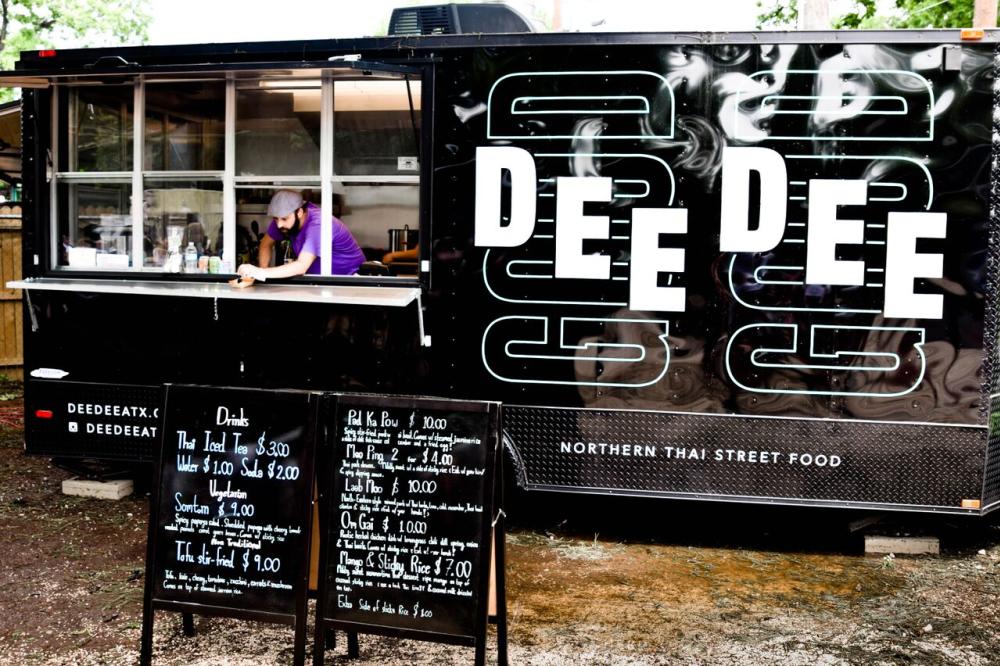 Courtesy of Dee Dee.
DEE DEE is an exciting food truck that comes courtesy of Chef Lakana Sopajan-Trubiana and her husband Justin. They focus specifically on North-Eastern Thai food with great menu items like their crab meat fried rice, and their well-loved pad kapow. You can find them up parked at Radio Coffee & Beer for killer Thai street food and yummy drinks. While you're there, be sure to cap off your meal with their mango sticky rice, which provides a perfect mix of subtle sweetness and satisfying textures. 
Full of flavor and represented by dedicated and friendly owners, Wat Zab has everything you need to have a wonderful Thai food experience. It's not the biggest menu on this list, but that's not a bad thing. They have good portion sizes for a reasonable price, and together with the aforementioned quality and friendly staff, it's just a full experience that's hard to beat. We recommend the spicy Panang curry or the pad kee mao.
Located on Parmer lane, Sip Saam is a great casual option. They offer all of your favorites,an adorably designed kid's menu, and some great house specials like their g​​reen apple pompano, which is a whole deep-fried pompano fish with sliced green apples, tomato, cilantro red onion cashew nut, and sweet & lime sauce. If you have room after all of that, try their homemade coconut ice cream, mango sticky rice, roti, or fried bananas.
Tuk Tuk Thai Cafe is a cozy family-owned and operated spot in South Austin. There is a ton of variety in their house specials menu. We recommend the gai lad prik, which is battered chicken strips stir-fried in a red Thai curry sauce, or their green curry which is entirely gluten-free. Customers also love the masaman curry.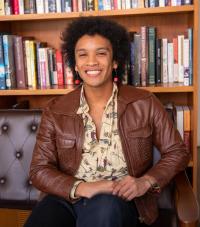 Contributed by Jade Fabello
Jade Fabello is an Austin-based writer and a recent graduate of the University of Texas, where he was a double major in the Journalism and the Communication and Leadership programs. You can find his work at JadeFabello.com. 
Instagram @Jade__Fab. Twitter: @Jade_FW