An ever annoying part of traveling is finding room in your suitcase for souvenirs. But when you come to Austin, odds are you will not need to pack a big winter coat. Whether you're looking to fill that spot with a gift or a personal keepsake, we've got you covered with this list of some of our favorite local businesses that sell cool souvenirs.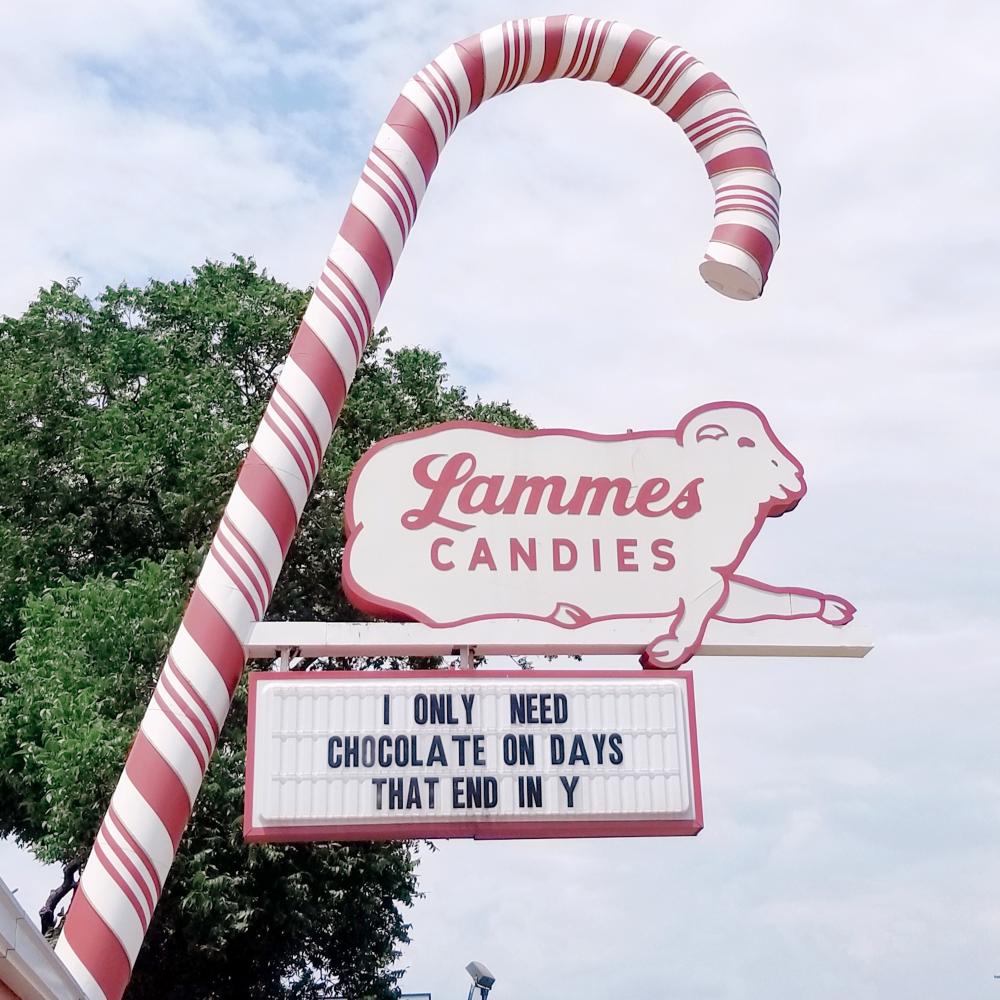 Courtesy of Lammes Candies.
It's no secret that Austin has changed a lot over the years. But if you want a piece of old-school Austin, then you can't do much better than Lammes Candies. Opened in a staggering 1885, the family-owned company has been serving up all kinds of sweet treats for over five generations. They have a wide selection of Texas-themed big box candy collections that make great gifts. And their signature Texas Pecan Praline is so good that it may not last the whole way home if you're not careful. 
There are many good things we can say about Wild About Music, but importantly this is one of those shops with a cute store cat. If that's not reason enough to stop by, this classic Austin shop has been open since 1995 and is the perfect place to commemorate your time in the Live Music Capital of the world. They have a colorful assortment of music-themed books, apparel, ornaments, and more. You can find vintage art prints of town monuments, cool trinkets like a jaw harp, or a truly stylish Willie Nelson shirt. It's a must-see place for music lovers. The store cat's name is Louis by the way, and he loves hugs and taking naps by the register.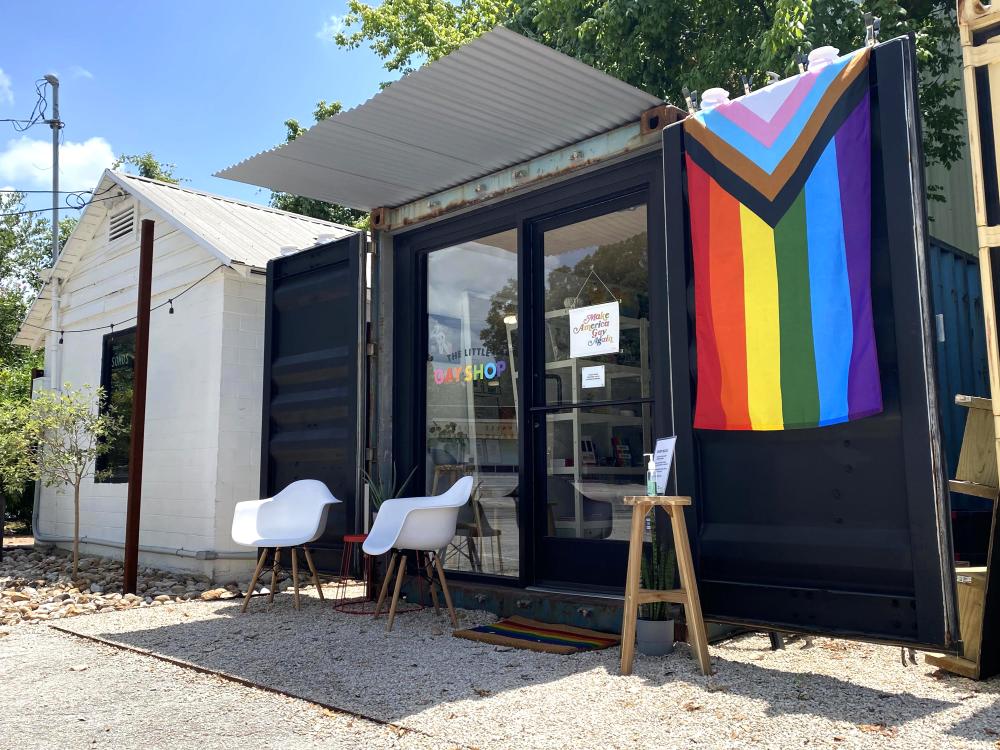 Courtesy of Little Gay Shop.
The Little Gay Shop is a charming spot conveniently located on Airport Blvd, making it a perfect stop to visit if you have a little time before you need to drive over and catch your flight. Everything in the store is made by and in partnership with LGBTQ+ artists. They have eye-catching enamel pins, cards with portraits of Frank Ocean or Janelle Monáe, and a variety of novelty candles. They also have a full bookshop with works by and about LGBTQ+ people.
Shop at the Austin Gift Company if you want a wide selection of specifically Texas and Austin-themed apparel. You'll find Keep Austin Weird shirts, Don't Mess With Texas pins, and all kinds of retro Austin caps. Check this place out, especially if you're staying in South Austin. 
Harkening back to Austin's weird roots, Toy Joy offers all kinds of unique and quirky items. You can find everything from a Betty White Golden Girls action figure or a coffee cup made for a squirrel. Their collection is massive, eclectic, and full of fun. There's something there for kids and adults of all ages.
A great place to stop by to both start off and close out your trip, the Austin Visitor Center has all you'll need to plan your stay and an excellent gift shop. Pick up history guides, Austin tote bags and shot glasses, armadillo plushes, and more.
For those who enjoy the finer things, Takeheart offers a well-curated collection of home goods like nice pebble teapots and high-quality stationery. It's a wonderful place to shop for a gift for friends and loved ones. 
Don't have a trip planned any time soon, but looking for some of your favorite Austin goodies? Check out our online Visitor Center gift shop for souvenirs that can be shipped to you!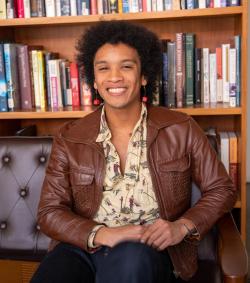 Contributed by Jade Fabello
Jade Fabello is an Austin-based writer and a recent graduate of the University of Texas, where he was a double major in the Journalism and the Communication and Leadership programs. You can find his work at JadeFabello.com. 
Instagram @Jade__Fab. Twitter: @Jade_FW