Thanks to Austin's temperate Winters, mild Spring and Fall seasons and sunny Summers, visitors of all abilities will find a welcoming city and plenty of things to do all year round. This is your guide to the best places to visit in Austin, with limited discrimination and without the uncertainty about barriers to access. Our featured contributor, Natalie La Flare, has ventured out and "been there, done that." That is, she has called ahead, scoped out from Google Street View, showed up, bumped around in her 'chair, gathered access info, and even grilled club bouncers about the ramps! Here are some of her recommendations for accessible things to do in Austin.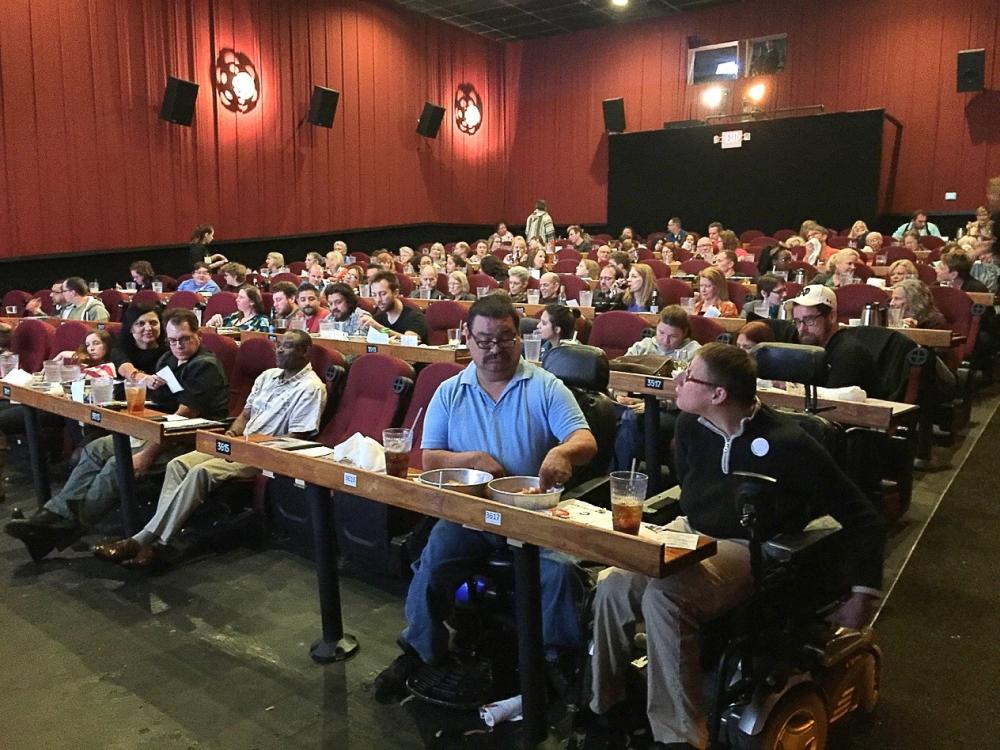 Courtesy of Cinema Touching Disability Film Fest.
Events
The Cinema Touching Disability Film Festival is an annual event spearheaded by the Coalition of Texans with Disabilities (CTD), along with other great organizations and businesses. This festival provides ample disability representation and brings people together each year. Keep up-to-date with event information for the coming year.
The City-Wide Garage Sale occurs monthly and offers thrifted and vintage clothing, furniture, art and handmade jewelry galore! The sale takes place at the Palmer Events Center, where automatic doors run a-plenty. They also offer giveaways - try your luck!
SFC Farmers Markets sell seasonal produce and local goods at two locations - Downtown and at Sunset Valley. Find fresh, vibrant food grown by local farmers and other goods from small businesses at both outdoor  markets with ADA accessible pathways. Check their locations and weekly times.
Find more events around Austin.

Austin Motel. Credit Nick Simonite.
Hotels
Start off your trip right by getting pampered at an Austin resort! Get a massage or facial in one of the resorts or spas in and around Austin to wind down after a long day. Many of the resorts offer activities like yoga, meditation, watercolor workshops, accessible swimming, hiking, cooking classes and more.
Roll down to South Congress, which has plenty of spots for photo-ops and an impressive array of sights and sounds from street performers. A couple of hotels in this neighborhood include the funky Austin Motel (the dog-friendly motel offers on-site parking and an accessible path of travel to the building entrance) or the posh South Congress Hotel (with elevators and ADA accessible rooms and amenities).
Other ADA accessible hotels around the city to note include Hotel Zaza Austin, Austin Proper Hotel, ARRIVE Austin and others.
Music & Performing Arts
Art Sparks Texas always impresses us with fantastic and inclusive art shows, music and dance performances, and classes, giving disabled people a platform. Check out the programs and classes here.
The Hideout Theatre and Coffee House is a serene spot right in the heart of downtown Austin. Enjoy a cocktail or coffee beverage, then proceed to the back of the cafe to find a theater for improv and other events that may pique your interest.
Find TILT Performance Group at various Austin's theaters and online, sourcing actors of all abilities from all over the city. Check out the calendar to learn more about upcoming plays and performances.
The VORTEX has a great ramp and an outdoor area with food trucks and a bar. The wheelchair accessible East Austin theater also hosts regular plays and performances. Give it a try!
Whip In is a convenience store-meets-cafe-meets-craft beer bar in South Austin. With a wide outdoor patio that's accessible from the parking lot and hosts live, local music, visitors can enjoy the Live Music Capital of the World and our Central Texas weather. They also have 70 beers on tap and Indian food on the menu. What could be better?
Find more music & performance venues.
Restaurants
Sam's Bar-B-Q knows how to make a mean brisket. Practically a historic landmark, with a small bump to enter, the one-story building is known for its "you don't need no teeth to eat my beef" smoked meats. Get your barbecue fix here!
San Francisco Bakery offers homemade sourdough breads fresh from heaven. This family-run business, with a step-free entrance and serene setting, has a variety of nutritious foods that easily rival west-coast sandwich shops.
Black Star Co-op is a cooperatively-owned brewpub, with a rotating selection of craft beers and great, all-American cuisine. Enjoy the great Austin weather on a wheelchair-accessible patio. There are also buses and a train nearby, if you want to travel like a local.
The rest of the suggested restaurants have step-free entrances:
Bouldin Creek Cafe is a great stop for visitors and foodies, with a ramp to the entrance. The vegetarian and vegan menu extends past their wholesome, all-day menu to their delicious desserts (like the vegan creme-stuffed oatmeal cookie sandwich). As if it couldn't get any better, the covered patio is an excellent spot for dog-watching. (Currently open for takeout only)
Crepe Crazy, owned and operated by Deaf individuals, offers a step-free entrance and an open sidewalk patio at their South Austin location. They serve up French-inspired meals, wrapped in crepes for salty and sweet seekers alike. Plus, they've been recognized as a small business that fosters a diverse and accessible work environment!
Epic Poke has a step-free entrance and some of the most nourishing dishes in town, with huge poke bowls that cater to everyone's tastes. They offer kid-friendly, vegetarian, gluten-free, keto and vegan-friendly options and easily accommodate food allergies and particularities.
Epoch Coffee's North Loop location has a great vibe. The place is always buzzing and you can sense all the productivity in the cafe. Enjoy a coffee and a pastry on the open-air patio to enjoy Austin's weather.
Located in downtown Austin near tons of hotels and attractions, the Fareground food hall is basically an adult playground. If enjoying the beautiful Austin weather while sampling great food and drinks from multiple vendors is your jam, this is it. You can bet this spot has ample ramps, elevators and automatic doors!
Aside from its delightfully whimsical interior, downtown Austin's Koriene is a Korean-fusion restaurant that offers abundant choices for any kind of weather or mood. It may change your life for the better.
Lima Criolla is a Peruvian restaurant and bar located in Central Austin. The people working here take great pride in the food and the space. The step-free entrances make it a breeze for entering. Don't know where to start? You can't go wrong with ceviche and any signature drink.
Russian House is a wonderful (step-free) cultural hub and throwback to the old Soviet style. History is displayed everywhere, even in the bathrooms, with different volume and privacy levels. Warning: may make you want to book a trip to Russia ASAP. Plus, you can stay right across the street at the Westin Austin Downtown with accessible guest rooms, elevators, valet parking and accessible pathways.
With two convenient location in town, Taco Joint is a one-stop shop for your taco cravings. Plus, the universal, step-free access is always a pleasure! Bring your wheels and guide dogs to enjoy the saucy goodness.
If you're feeling festive, Taste of Ethiopia will have you happily scooping up authentic Ethiopian food with injera bread. Remember to share a spread as you sip on Tej (an Ethiopian-style honey wine). The South Congress location offers a parking garage and step-free entrance.
Bars & Nightlife
Oilcan Harry's is a LGBTQ-friendly bar and that offers fun-packed events and proper ramps. The drag shows are fantastic. Remember to bring cash in appreciation of the performances! 
Cheer Up Charlies is another LGBTQ+ Austin staple with accessible spaces and a large back area for private chats. The beats are absolutely iconic and you'll likely spot the most authentically-Austin people here. Join in!
The Brewtorium has an elegant ramp, ample space to wander and plenty of opportunities to socialize with fellow bar-goers. Have your pick of the famous beers here, brewed in and around Austin!
Find more bars and nightlife in Austin.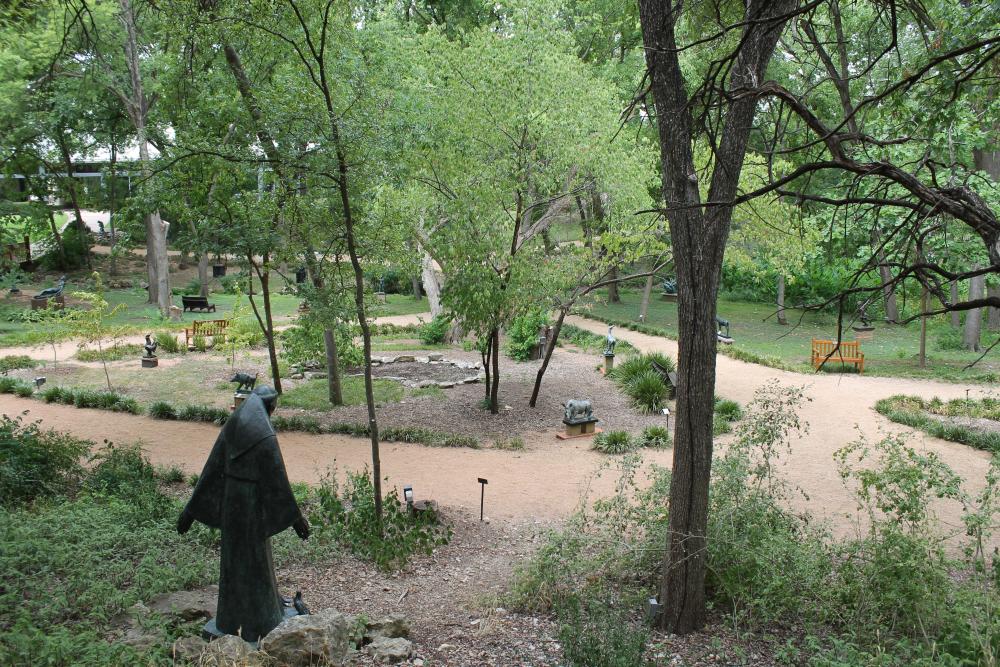 Courtesy of UMLAUF Sculpture Garden & Musuem.
Attractions
The LBJ Presidential Library & Museum has braille booklets, wheelchairs for check-out and elevators to make exhibits accessible, and it's conveniently located near bus stops! It's the perfect spot for those wanting to get their history on! (Temporarily closed)
Mexic-Arte Museum showcases Austin's integral Latino, Latina and indigenous people's heritages through artwork. Nestled right downtown, it's the perfect way to spend hours exploring traditional and contemporary art. Peep the calendar for upcoming seasonal events!
The outdoor UMLAUF Sculpture Garden & Museum allows visitors to touch and interact with many of the sculptures (temporarily suspended due to COVID-19 restrictions), and offers fantastic opportunities to enjoy nature and art together. What could be better? The wide, outdoor pathways are mostly comprised of packed granite surfaces; contact the museum to inquire about additional features.
Find more accessibility information for local attractions and museums.
That's it, friends. This is just a small sample of all the inclusive places to enjoy around Austin for people with disabilities. There are plenty more. Heck, half the fun of living with a disability includes creatively accommodating a world not yet made for us. So, let's make the most of our lives!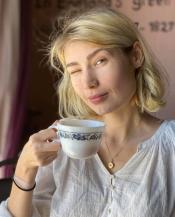 Contributed by Natalie La Flare.
Having grown up internationally, Natalie La Flare has a unique perspective. She enjoys borscht, her cat Cannoli, humor and reading biographies just like you! These days, Natalie creates and programs inclusive design. Feel free to reach out at laflaren.github.io