Welcome to the Best Seat in the House, a digital series from Visit Austin, bringing together some of the best personalities in Austin's service industry sharing some ways to experience a taste of Austin from home.
In this episode, Chef Drew Curren of Irene's and 24 Diner shares his simple "at home" 24 Diner Burger recipe.
24 Diner Burger
8 oz ground beef (Chef Curren recommends Wagyu from Ranger Cattle in Austin)
Salt & paper to taste
Brioche bun
Optional
Cheese
Jalapeños
Lettuce
Tomato
Onions
Pickles
Condiments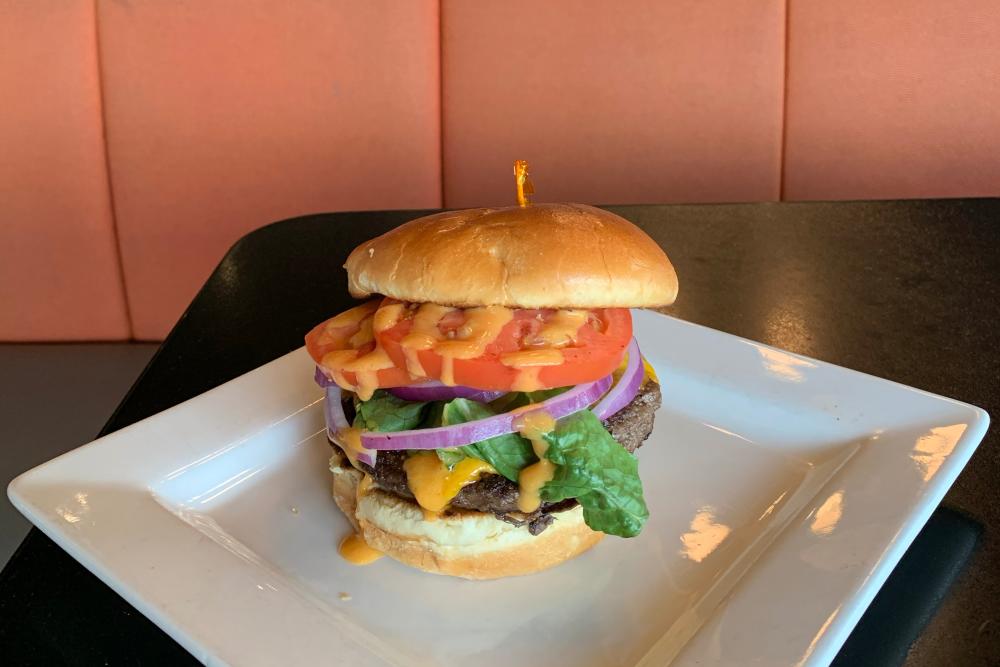 Instructions
If you're using frozen ground beef, thaw and let come to room temperature.
Season both sides of the patty with salt and pepper.
Chef Curren uses a cast iron flat top to sear the fat and juices into the patty. You can also use a standard grill or cast iron pan.
Once the blood rises to the top of the patty (about 3-4 minutes), it's time to flip your patty for a perfect medium rare. Only flip your patties once to lock in the fats and juices.
When your patty is cooking on the final side, it's time to grill the vegetables to your liking.
Place cheese and vegetables on your patty during the last minute of grilling.
Total cook time: 6 minutes for medium rare, 7+ minutes for medium to well done
Grill temperature: HOT (high temp on your grill)
Chef Drew Curren
Andrew Curren is a graduate of Texas A&M University and valedictorian graduate of the Culinary Institute of America in New York. He's worked with internationally renowned restaurateurs, Danny Meyer and Jonathan Waxman during his time in NYC, where he helped develop concepts like Barbuto and Madaleine Mae. He's studied culinary arts in countries like Italy, Vietnam and Mexico. Drew is a two-time nominee for Food & Wine's "People's Best New Chef," competed on "Top Chef: Texas" and is included in multiple editions of Best Chefs America.
24 Diner is a 24-hour urban restaurant offering chef-driven comfort food, local and organic fare, a full bar and a killer beer/wine list at affordable prices. The concept has been named one of the best diners in the United States by Bon Appétit and Food & Wine, featured multiple times on Food Network and showcased in publications such as Texas Monthly, USA Today, Saveur, Mother Jones, Zagat, Thrillist, Guardian UK and more.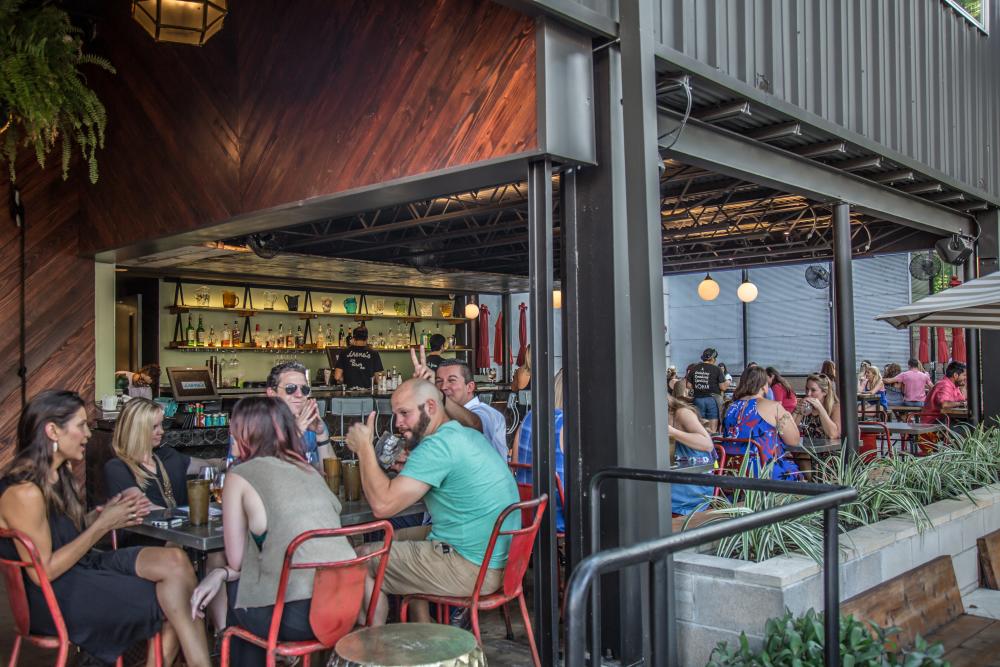 Irene's. Credit Lost in Austin.
Irene's has the soul of an unpretentious dive bar but a firm hand on service and keen eye to hospitality. Chef Andrew Curren always takes great care in sourcing quality local produce and preparing even simple dishes with the utmost care, while Master Sommelier Craig Collins curates the bar offerings, which include house-mixed boozy punches, local taps and a thoughtful selection of strong cocktails.