Austin isn't usually given much rap as a literary city, often overshadowed by its diversity of music and dining. However, BookPeople is a local gem of literary culture. The spacious store has been Texas' leading independent bookstore since 1970, and it has been voted the best bookstore in Austin for 15 consecutive years. Located in the Market District on Lamar and Sixth Street BookPeople is home to two floors of books ranging from literary classics to Texas-specific publications.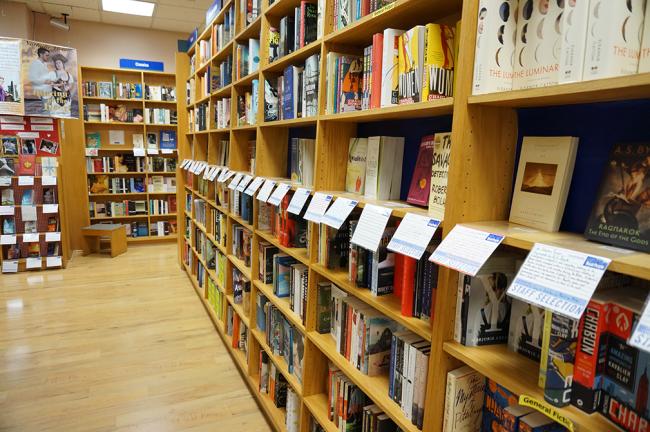 Books lining the shelves at BookPeople. Photo courtesy of BookPeople.
Book lovers who visit the store are not limited by the selection of books though. BookPeople brings in more than 300 authors per year to speak about and sign their books. Past authors have included Junot Diaz, B.J. Novak, Hillary Clinton and Donna Tartt, among others. All events are free for the public. To have a book signed, you must purchase the book from BookPeople and present your receipt at the event.
If you're the kind of person who likes to get your nose into a book before committing, check out the BookPeople Cafe. With a full range of coffee and snacks, including gluten-free and vegan options, you can escape from city-life with a book while sitting in the heart of Austin.
BookPeople is just a glimpse into the richness of Austin's literary scene. The store is located at 603 North Lamar across from Waterloo Records, and is open from 9 a.m. to 11 p.m. 364 days a year (the exception is Thanksgiving).
Contributed by Kelley Pettus.