Hamilton Pool Preserve is one of the most popular of the Travis County Parks. So popular, in fact, that you need reservations to get in. It's easy to see why: the beautiful blue pool in the collapsed grotto and trickling waterfall make for excellent photo ops and a delightfully refreshing dip.
But the preserve offers more than just a place to cool off: The park itself is part of the Balcones Canyonlands Preserve, which includes more than 31,000 acres, much of which is home to endangered species like the golden-cheeked warbler. There are a handful of trails, hundreds of plant species, and plenty of opportunity to see wildlife. All in all, it's a must-visit park just a short drive from downtown Austin.
Hamilton Pool. Credit Dave Mead.
What to Expect at Hamilton Pool Preserve
When you arrive at the park, you'll have to stop at the entrance booth to check in and pay the entrance fee (cash only). Then it's a short drive to the parking lot where all park adventures begin.
If your plan is to swim, know that availability is never guaranteed. In fact, whether it's permitted from day to day is determined by the park staff based on bacteria levels and recent rainfall. So check the park website for swimming updates before you go and know that there is no lifeguard on duty, so you'll be swimming at your own risk. That said, swimming is currently off-limits and park employees expect it to remain that way for the rest of the season.
But don't worry, you can still spend an afternoon hiking the scenic preserve or take a dip elsewhere in the park. The Pedernales River is a 1.8-mile round trip hike through the picturesque and forested canyon and offers an inviting and picturesque place to cool off and enjoy the summer sun.
Just make sure before you arrive at the park that you come prepared: bring your own snacks and plenty of water, because there aren't concessions in the park or nearby. And leave your pup at home; dogs aren't permitted.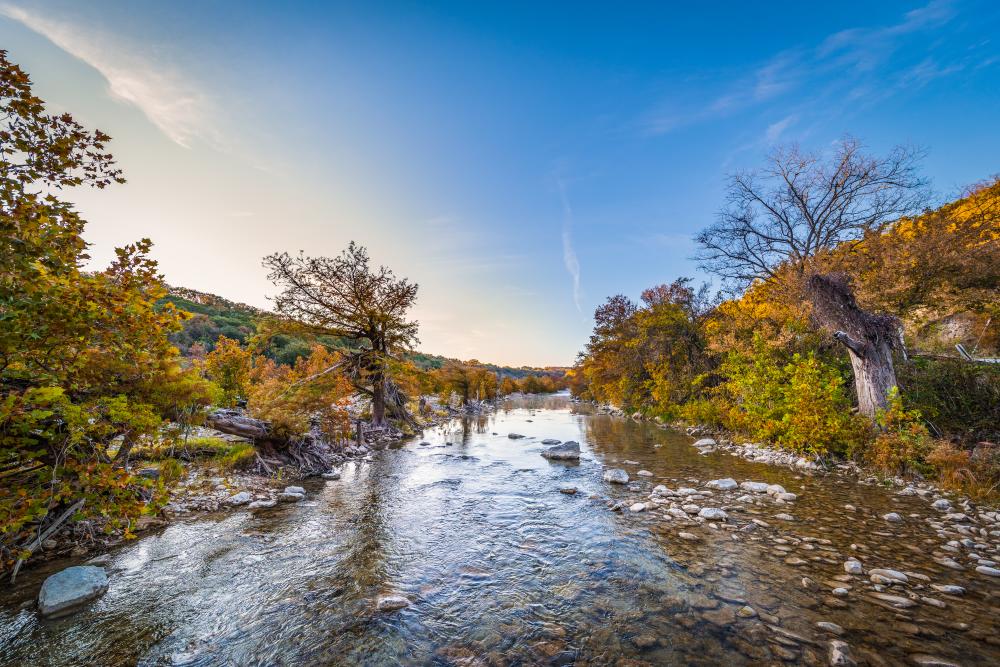 Pedernales River. Credit Victor Mata.
Getting to Hamilton Pool Preserve
Due to COVID-19 restrictions, Hamilton Pool Preserve is requiring reservations for all visitors. Reservations are available in two time slots: a morning time slot from 9:00 am - 12:30 pm and an afternoon time slot from 2:00 pm - 5:30 pm.
There's only one vehicle allowed per reservation (including motorcycles), though you can also arrive on foot or by bicycle, and there can be up to eight people per reservation.
There's a $12 online reservation fee (which is required) and a per-person entrance fee: $8 for adults, $3 for seniors 62 and over, and children 12 and younger are free. Entrance fees are paid once you arrive at the park and can only be paid for in cash—no credit cards are accepted at the gate. And don't forget your ID! Two people can be listed on the reservation and at least one of them must present proof of identification.
The Bottom Line
Whenever you head to Hamilton Pool, remember to plan ahead, come prepared, and don't forget your camera!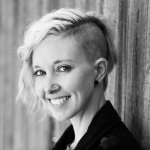 Contributed by Alisha McDarris.
Alisha McDarris is an Austin-based writer who specializes in writing about the outdoors, vegan food, and sustainable travel. She is the co-founder of sustainable travel and adventure blog Terradrift.com and accompanying YouTube channel (youtube.com/terradrift) and her outdoorsy tips and tricks, plus vibrant photos of wild spaces and places, can be found on Instagram (instagram.com/terradrift).