Searching for an evening out which includes cold beer, country western dancing and a potential Willie Nelson sighting? Look no further, we have plenty of dancehalls in Austin offering two step or line dancing lessons (for those who need them) and a few famous local musicians ready to create the perfect honky-tonk atmosphere to round out your Texas experience.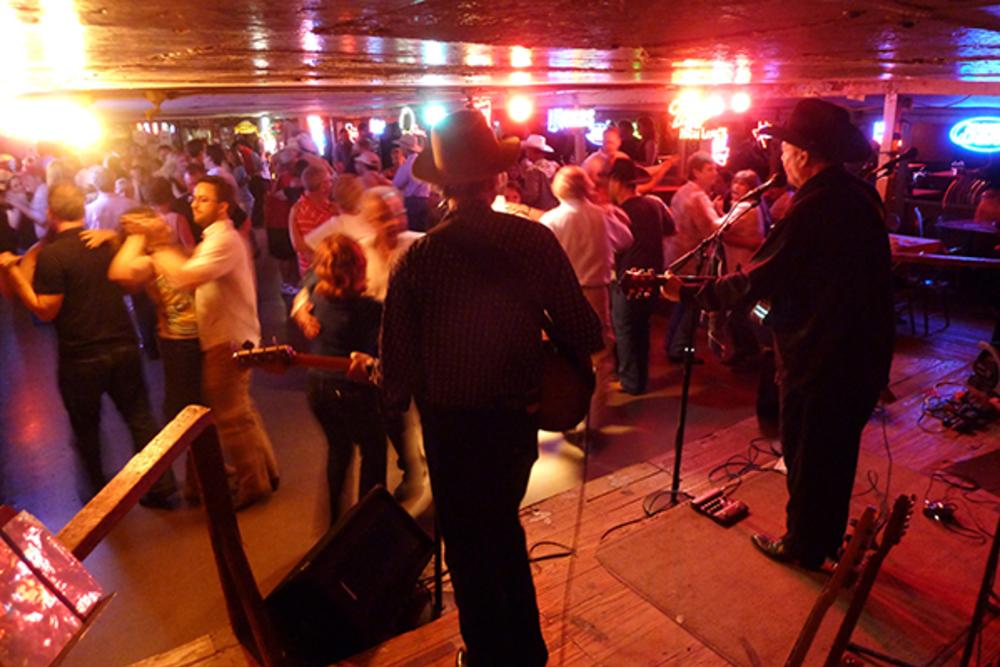 Broken Spoke.
Broken Spoke
Sandwiched between two condominiums on South Lamar sits an unchanged Austin icon, the legendary "Best Dancehall in Texas", Broken Spoke. Famous names have played at this rustic dance hall regularly since it opened in 1964 including Bob Wills, Ernest Tubb, Dolly Parton and Willie Nelson - who has been known to visit often when home in Austin. Not only can you cut a rug and two-step the night away, but you can also grab one of the best country-fried steaks in Austin right here at the Spoke. You don't have to be an expert twirler to enjoy this establishment either, Texas two-step dance lessons are offered at 8 p.m., Wednesday through Saturday. Resident musicians include Dale Watson, Alvin Crow and many more.
Open Tuesday - Saturday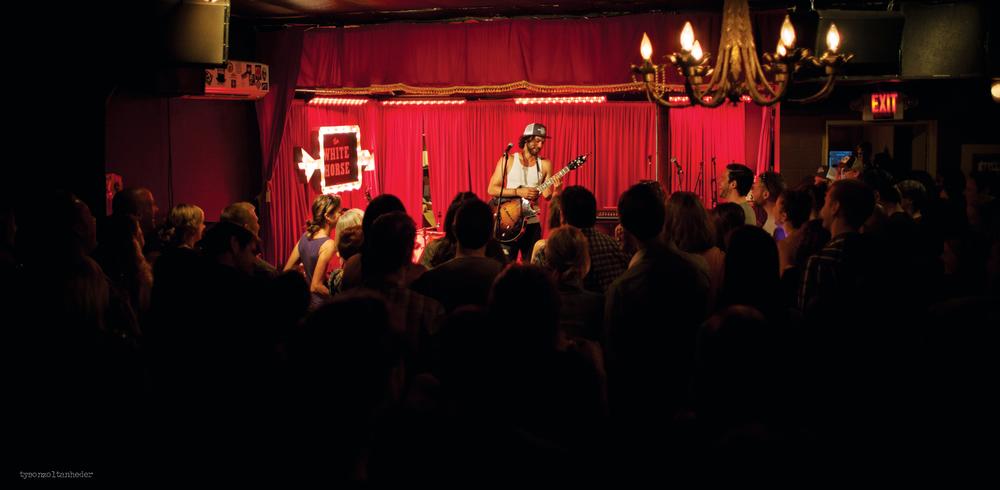 Shakey Graves. Courtesy of White Horse.
The White Horse
Newer to the block, this East Austin honky tonk has made a lasting impact on the nightlife scene in Austin. Grab a "two-step" at the bar (a Lonestar and a shot of T.W. Samuels) and make your way to the dance floor for dancing and live music every night of the week. You will also find pool tables, a piano, seating and a great outdoor area. On the food menu, the Bomb Tacos truck (always a fan favorite) is situated out back on the dog-friendly patio and a complimentary popcorn machine is located inside. Dance lessons are held at 7 p.m. on Tuesdays (Cajun), Wednesdays (swing), and Fridays/Saturdays (Texas two step). Most shows require no cover, but make sure to check their calendar for details.
Open Daily
Little Longhorn Saloon
This tiny dive bar known for Chicken Shit Bingo on Sundays (yes, you read that right) hosts "honky-tonk gospel" and country music from local musicians including Alvin Crow, James Hand and many more. So, what is Chicken Shit Bingo? Exactly what it sounds like. Every Sunday from 4 p.m. to 8 p.m., grab a ticket for a $2 donation then send the lucky chicken good vibes in hopes that it will "do its duty" on the number of your ticket. Children are welcome and even encouraged at this famous Austin event. The event can be a bit of a waiting game so grab a beer or enjoy an assortment of wines and champagne from the bar and head to the dance floor.
Open Daily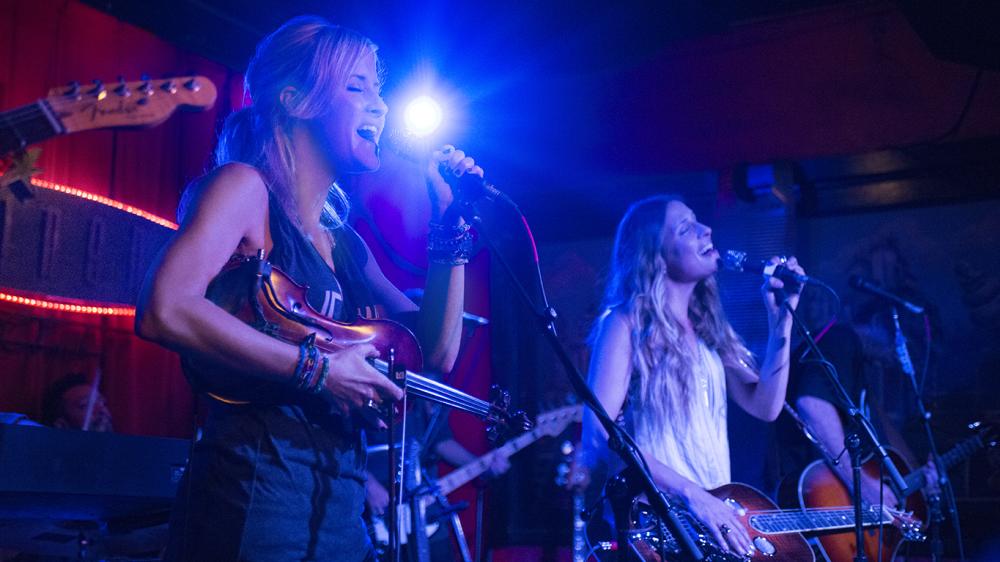 Court Yard Hounds at Continental Club. Credit Dave Mead.
The Continental Club
Standing strong at 60 years old, this local favorite is one of the oldest continuously running clubs in Austin. Although it has had many personalities throughout the years, the club often boasts a honky-tonk vibe with country musicians playing multiple nights of the week. Everyone from Junior Brown to Link Wray to Robert Plant have graced the stage. Make sure to also check out the Continental Gallery, located upstairs. This space was once owned by Willie Nelson and offers a more intimate experience that has hosted famous names such as Jimmie Vaughan and Derek O'Brien.
Open Daily
Donn's Depot 
This unique spot is located inside an old train depot. Transported from McNeil, Texas 30 years ago, this venue has two dance floors and plenty of resident Austin musicians ranging from swing and country to modern folk or pop six nights a week. The Depot is known to bridge generation gaps as regular Seniors and curious 20-somethings enjoy the unusual atmosphere of dancing the night away in a box car.
Open Monday - Saturday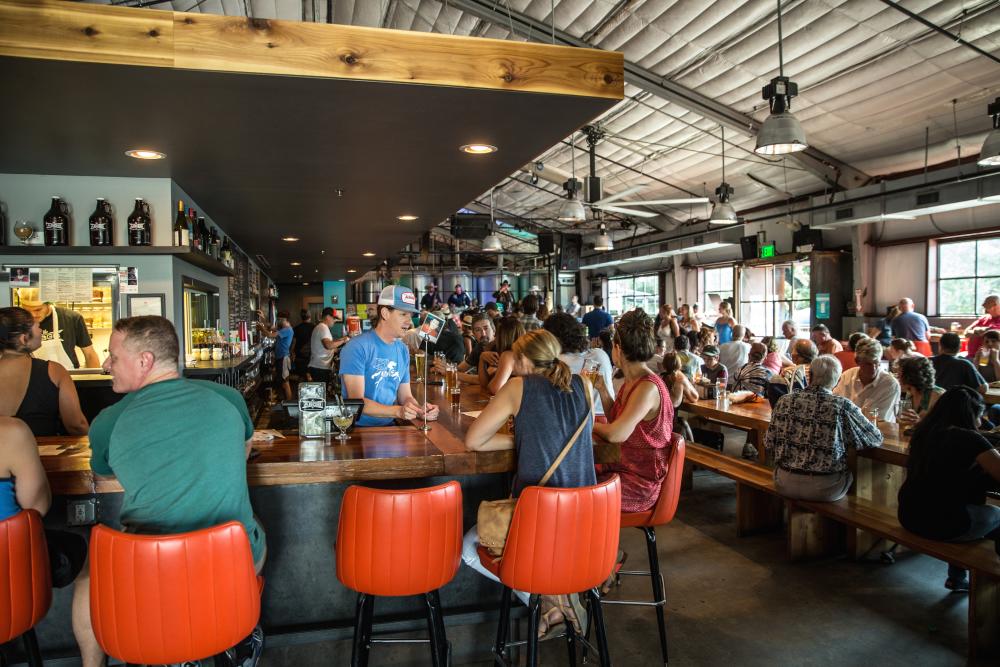 ABGB Interior. Courtesy of Mountain Trout Photography.
The Austin Beer Garden Brewing Co.
Awarded Brewpub of the Year at the 2016 Great American Beer Festival, this favorite South Austin spot won't disappoint. Enjoy live music nightly on the stage inside the Brewery, large communal picnic tables and a pup-friendly patio, crave-able pizzas and the guiding philosophy that "beer makes it better." 
Open Tuesday – Sunday
Giddy Ups
Located in far South Austin, Giddy Ups is a small, recently remodeled live music venue with a saloon vibe. The venue hosts live music most nights of the week, including an open-mic night on Thursdays. Compete in shuffleboard and washer tournaments or come out to enjoy the sunset on their cooled or heated outdoor patio all year long.
Open Daily
Contributed by Samantha Been.