Whether you're in town for SXSW, spring break or just looking for some good Guinness and grub, we've put together the definitive guide to all things Irish this St. Patrick's Day in Austin, Texas. Sláinte!
3/15/18
Music from Ireland SXSW Official Showcase at The Velveeta Room
For a truly authentic Irish experience at SXSW Music, check out the Music from Ireland Official Showcase at the Velveeta Room. Experience some of the greatest and most diverse acts acts from Dublin to Kildare. Don't miss folksy Dublin-based Saint Sister and dance along with electronic beat makers Le Galaxie. Badges and Festival Wristbands required. 8 p.m. - 1 a.m.
www.musicfromireland.org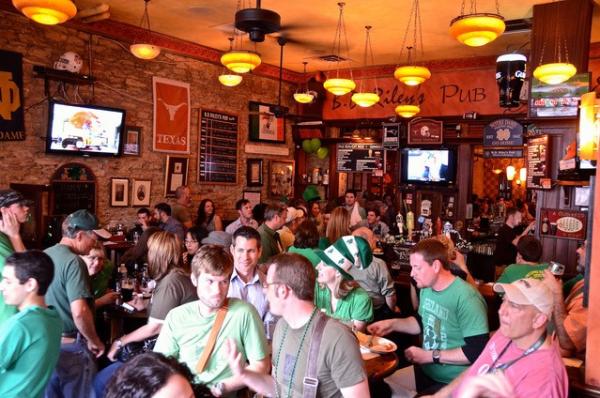 St. Patrick's Day. Courtesy of B.D. Riley's Irish Pub.
3/16/18
Music from Ireland's Full Irish Breakfast at B.D. Riley's
If you're in need of a little SXSW recovery sesh but still hungry for a some pre-St. Paddy's fun, head to the Full Irish Breakfast showcase at B.D. Riley's. Music from Ireland is bringing six of their best acts to Austin for an afternoon-long showcase, which is free with an RSVP online. Treat yourself to a traditional Irish breakfast (or some traditional Texas breakfast tacos) and stay for their perfectly poured pints of Guinness, just like they do it at St. James's Gate. 12 p.m. - 4:10 p.m.
www.musicfromireland.org
3/14/18
St. Practice Day B. D. Riley's Irish Pub at Mueller
Kick off the St. Patrick's Day festivities right with B.D. Riley's annual St. Practice Day at the new Mueller location. Wednesday night's event will feature live Irish music, bagpipes and the Inishfree Irish Dancers. 6 p.m. - 8 p.m.
www.bdrileys.com/aldrich
3/17/18
St. Patrick's Day at B.D. Riley's Irish Pub
SXSW and Sixth Street certainly aren't for the faint of heart but for those willing to brave the crowds, B.D. Riley's is hosting their annual St. Patrick's Day gathering this year. The authentic Irish pub will host a day-long celebration featuring authentic Irish music, draughts and feat-worthy food. And the best part - no cover!
www.bdrileys.com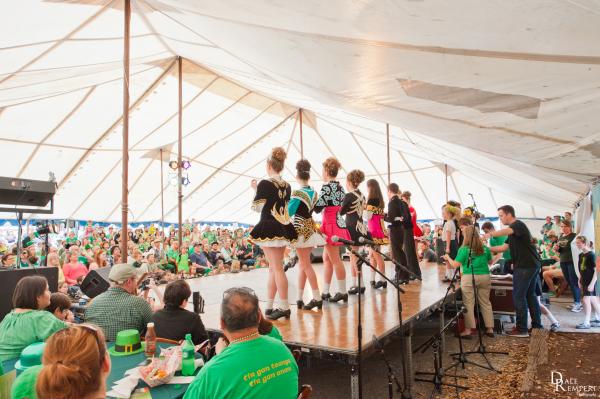 St. Patrick's Day Austin. Credit Dale Rempert.
3/17/18
St. Patrick's Day Austin at Pioneer Farms
The annual family-friendly St. Patrick's Day Festival at Jourdan-Bachman Pioneer Farms celebrates all things Irish. Enjoy authentic Celtic music, performances by local troupe Inishfree Irish Dancers, Irish language workshops, the finest Irish imports and plenty of good craic! 1 - 8 p.m.
www.stpatricksdayaustin.com
3/17/18
20th Annual St. Patrick's Day Street Party at Fadó Irish Pub
Why stay in when you can celebrate in the street? That's the idea behind Fadó Irish Pub's annual St. Patrick's Day party on Fourth Street. Come early for a full Irish breakfast and 6 Nations Rugby as well as English Premier League coverage on the big screen, and stay late for music on the outside stage and more European sports on the big screens. 7:30 a.m. - 12 a.m.
www.fadoirishpub.com/austin
3/17/18
St. Patrick's Day at the JW Marriott
For a little Texas twist, book your St. Patrick's Day stay at the JW Marriott hotel. The special package includes bloody Marys, breakfast in bed, survival kits and entrance to the St. Patrick's Day Party at the Edge Rooftop Terrace. Expect a live DJ, green beer and cocktail specials, a photo booth, lobby bar drink specials and plenty of folks in green. 3 p.m. - 8 p.m.
www.jwmarriottaustin.com

Jack & Ginger's Irish Pub. Courtesy of Hua Liu (Tilted Chair).
3/17/18
Jack & Ginger's St. Patrick's Day Celebration
Head to Domain NORTHSIDE's Rock Rose district for a day-long celebration of Irish food and drink. Jack & Ginger's Irish Pub will host a street festival with dance contests, comfort food, green beer and Irish whiskey on tap and an outdoor stage featuring live DJs, local bands, bagpipes and more! 8 a.m. - 12 a.m.
www.jackandgingers.pub
3/17/18
St. Patrick's Day at North by Northwest
Avoid the SXSW traffic downtown and spend your St. Paddy's at NXNW! The Stonelake location will be tapping a special edition Irish stout, and their traditional Irish red ale will be available all day along with a special holiday menu featuring savory Irish stew and soda bread, activities for the kids and plenty of live entertainment. Music from 3 - 7 p.m., tapping at 2 p.m.
www.nxnwbrew.com
3/17/18
St. Patrick's Day Party at Pinthouse Pizza
Spend your St. Patrick's Day in South and Central Austin with Pinthouse Pizza. This mellow party will feature special edition beers on tap like the Bearded Seal Dry Irish Stout, limited edition shirts, live bagpipes and plenty of pizza and Guinness on the patio. 11 a.m. - 12 a.m.
www.pinthousepizza.com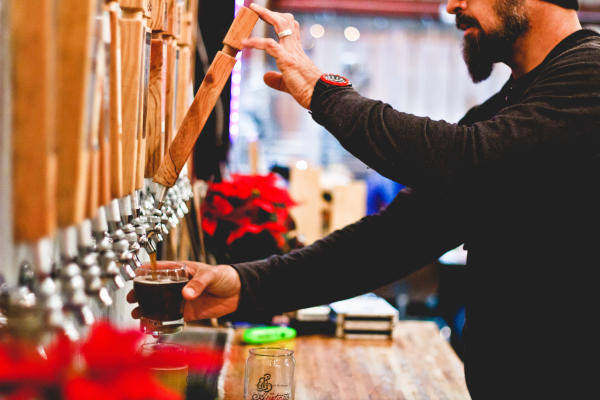 Courtesy of Strange Land Brewery.
3/17/18
St. Patrick's Day Party at Strange Land Brewery
Come on down for a pint (or several) with the lads and lasses at Strange Land Brewery's second annual St. Pat's party. The evening-long event will feature tons of Irish music, all natural green beer and limited beer releases, including The Dubliner Irish stout and The Last Dubliner Jamison Irish Whiskey double barrel aged stout. 5 p.m. - 10 p.m.
www.strangelandbrewery.com
3/17/18
Irish Stroll Bar Crawl
Explore the city with a St. Patrick's Day Bar Crawl. Visit the best bars and get access to exclusive drink specials at venues around town. The crawl starts at noon and stretches from Maggie Mae's on Sixth Street to Rattle Inn on West Sixth and more. 12 p.m. - 8 p.m.
www.barcrawls.com/austin
3/17/18
SXSElmo Off the Grid St. Patty's Party
Head to south Austin more a local St. Patrick's Day party at the St. Elmo Brewing Company. Live music and plenty pf beer, plus no cover, lines or SXSW badges required. 5:30 p.m. - 11:30 p.m.
www.stelmobrewing.com
Watch for more updates on this post as the holiday nears! Looking for more local food and drink suggestions? Ask us @VisitAustinTX!