Arts and culture, craft cocktails and draft beer, food trucks and fine fare, live music and dance clubs - there's never a dull moment in downtown Austin, Texas. Learn more about things to do, where to go and what to do Downtown, from the Warehouse District and 2nd Street to Congress Avenue.
ACL Live at the Moody Theater
Make sure to pose with the Willie Nelson statue before taking in a show at one of Austin's best and biggest music venues.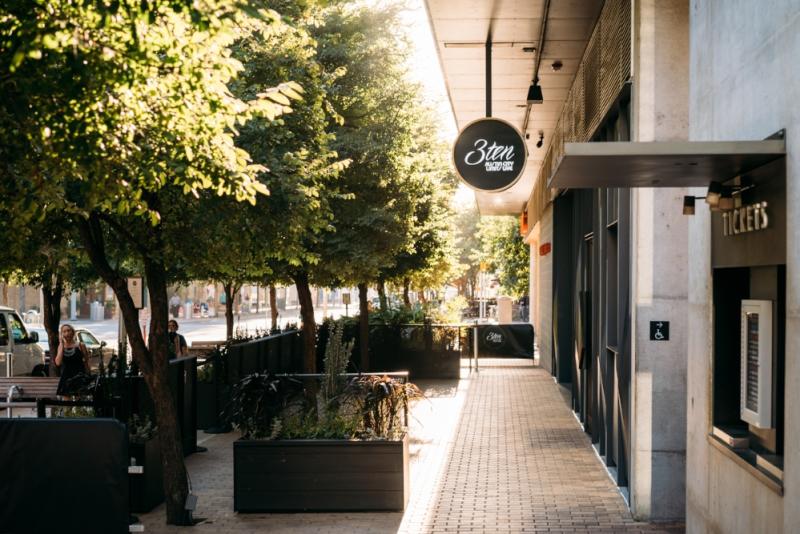 3TEN ACL Live. Alison Narro Photography.
3TEN ACL Live
A new addition to the music scene, this intimate venue features small shows with big names and up-and-coming artists.
Second Bar & Kitchen
Seasonal ingredients star in this new American restaurant with a huge patio and excellent people watching.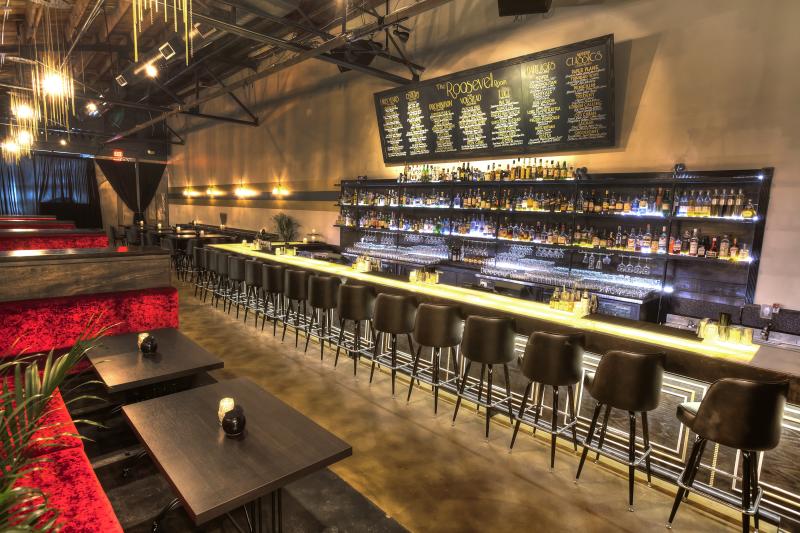 Roosevelt Room. Credit Marc Swendner.
Roosevelt Room
Drink your way through the decades at this craft cocktail bar that offers the most popular beverages from the past.
Frank
Hot dogs and cold beer is the motto at this downtown sausage purveyor.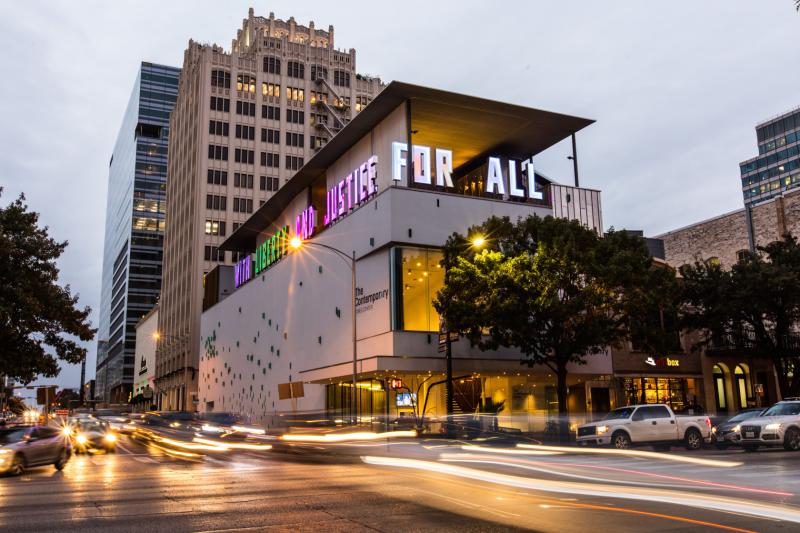 The Contemporary Austin Jones Center. Courtesy of The Contemporary Austin.
Contemporary Austin - Jones Center
Explore the exhibitions, educational programs and special events that highlight contemporary art in this gorgeous building.
Lavaca Street Bar & Surf N Turf
Stop in for a packed seafood po'boy, cheap drinks and bar games, along with free popcorn and sports on TV.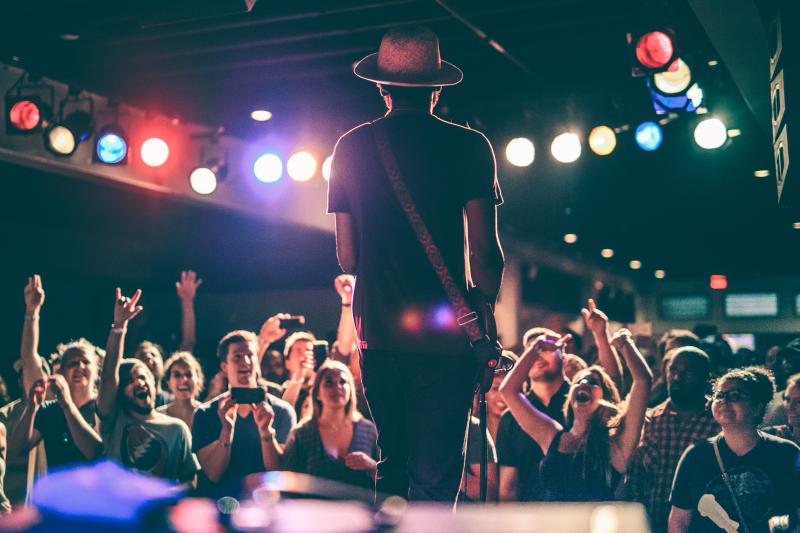 Gary Clark Jr. at Antone's. Credit Roger Ho.
Antone's
The home of Austin's blues scene is still rocking with music every night.
Second Street District
A row of upscale boutiques are sure to please the pickiest shopper, including the first Modcloth brick-and-mortar.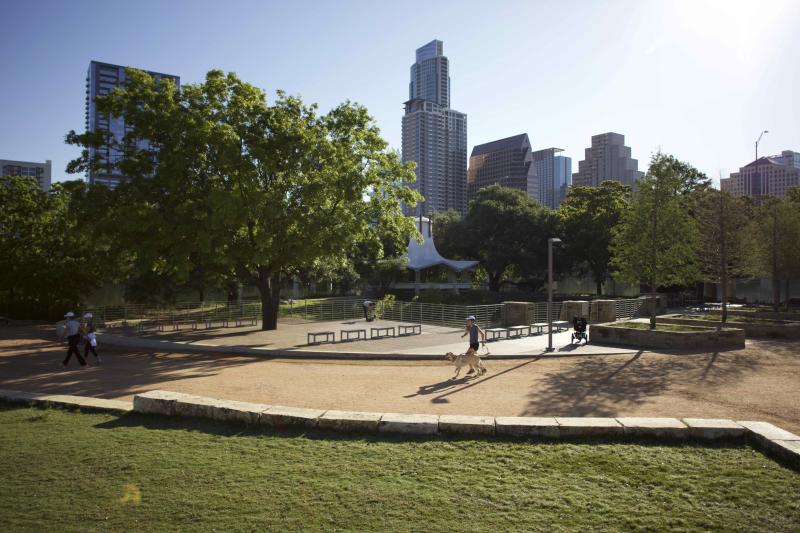 The Hike-and-Bike Trail. Credit Jody Horton Photography.
Ann and Roy Butler Hike-and-Bike Trail
Join your fellow joggers and bikers enjoying the 10+ miles of natural trails running through the heart of the city.
Elephant Room
No city is complete without a basement jazz bar, and this one delivers it nightly.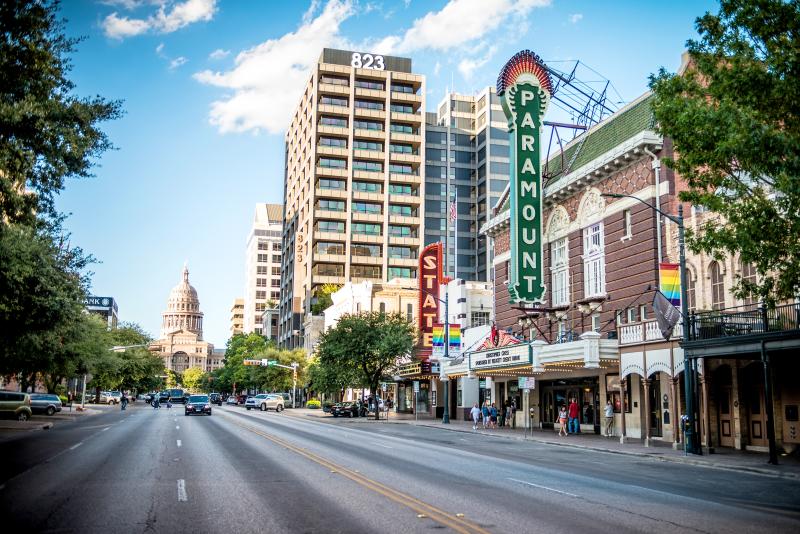 Courtesy of the Paramount Theatre.
Paramount Theatre
This historic theater plays host to a wide range of events, including a summer film series and all manner of live theatrical, comedic and dramatic performances.
Escape Game
Put your brain to the test in this high-tech interactive mystery game.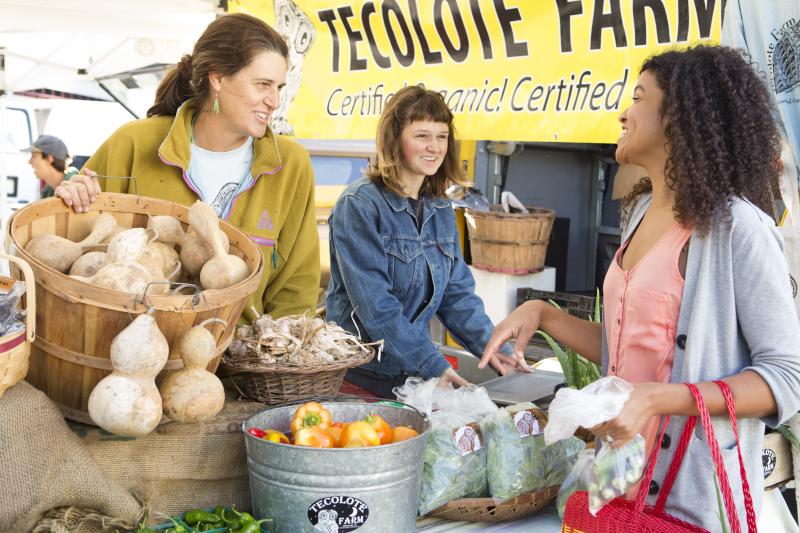 SFC Farmers Market. Credit Buff Strickland.
SFC Farmers' Market at Republic Square
Food trucks and snack stands make this lively market much more than a downtown grocery stop.
Fourth Street
Dance the night away at Rainbow Row. Oilcan Harry's and Rain are two of the best places to shake it in Austin.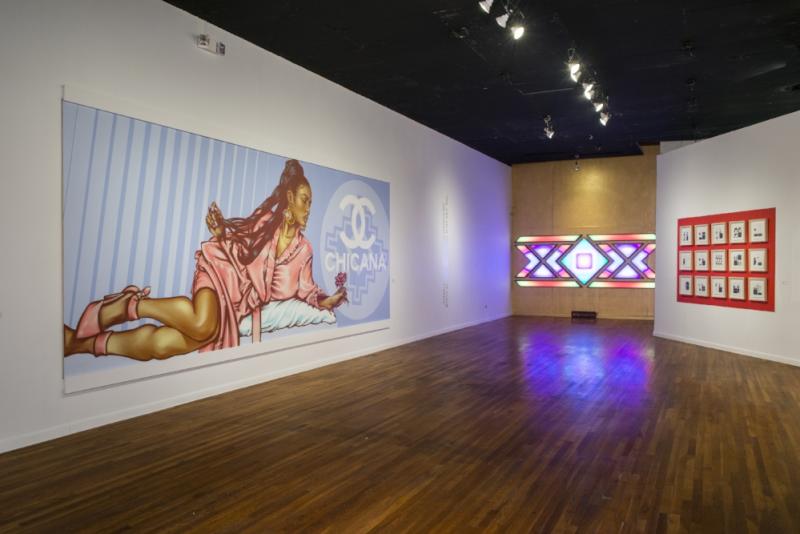 Courtesy of Mexic-Arte.
Mexic-Arte Museum
Get your culture on with ever-changing exhibitions, collections and special events surrounding Mexican and Latin American art.
Speakeasy
Former bootlegging saloon, The Speakeasy is registered as part of the Haunted Austin Tour. Some have claimed to see a woman's apparition in the elevator; as well as screams, slamming doors and footsteps running up and down the staircase.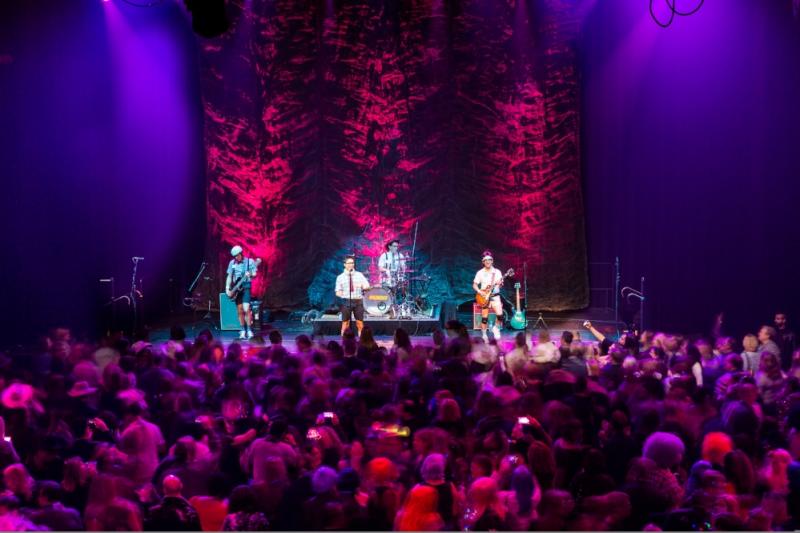 The Spazmatics at Cedar Street Courtyard.
Cedar Street Courtyard
Giant trees shadow this cobbled courtyard venue with live music each night. Don't miss the Thursday night boy band cover band, PDA.
Visitor Center
Swing by for maps, tips and free live music on select Saturdays during the summer with the annual live music series.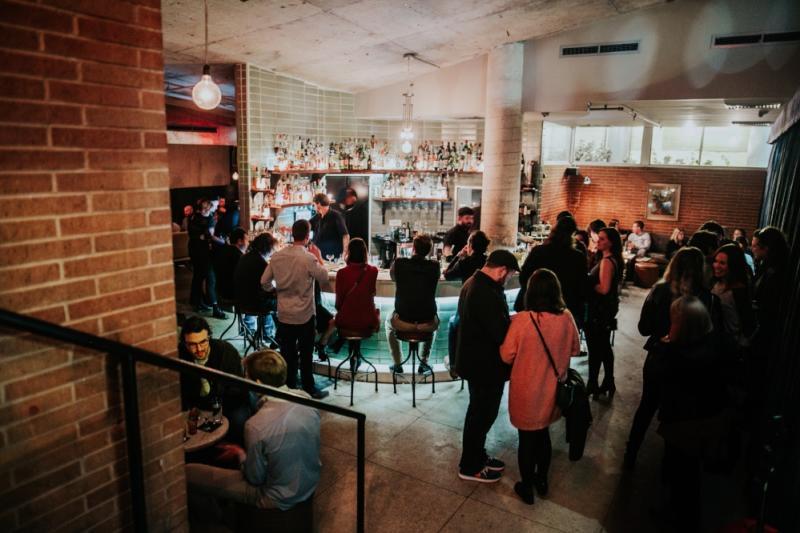 Garage. Credit Julie Cope.
Speakin' Easy
Everyone loves a secret spot, and here are the ones you need to know. Spiral up the staircase to Small Victory, slip into Secret Bar at the W Austin Hotel, hide away in Garage, which is actually located in a parking garage, and ask someone in the know for the code to Floppy Disk Repair, aka Red Headed Stepchild.