Spring in Austin is all about the great outdoors and when it comes to sunshine, we have plenty to spare. After spending a day at Zilker (which celebrates 100 years in 2017!), swimming in Barton Springs, kayaking Lady Bird Lake, practicing sun salutations under the blue sky or wandering among the wildflowers, cool down with a refreshing snack at one of our many fresh juice bars around town. Remember, vacation doesn't have to be all about greasy foods; hydrate and cleanse with a healthy juice or smoothie! Six of our top spots: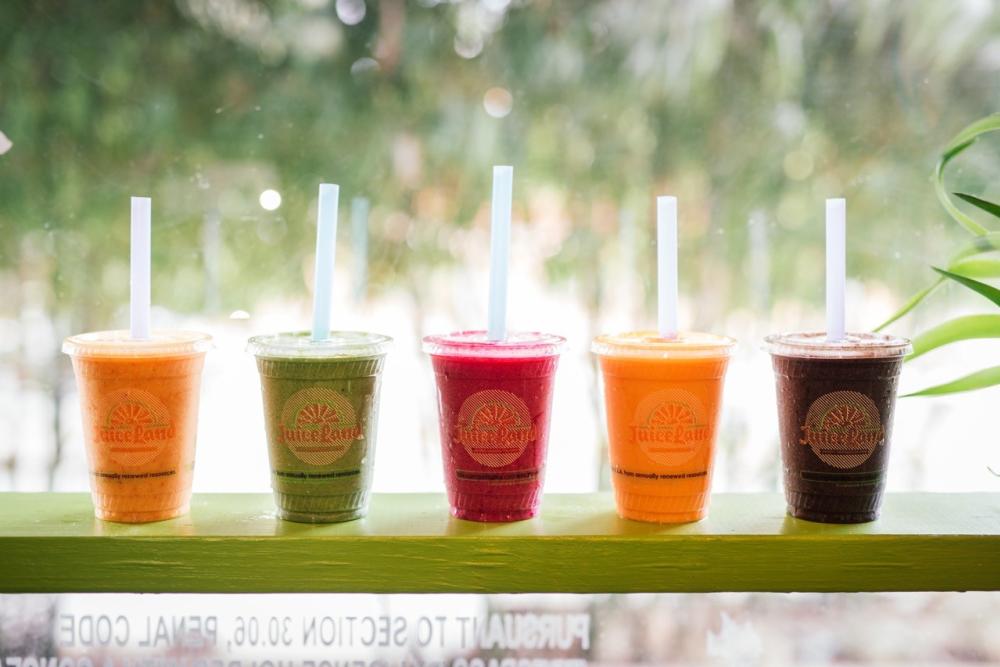 Credit Dalton Campbell.
No matter where you choose to spend your time in Austin, you can bet there's a JuiceLand nearby to fulfill your juice cravings. In addition to tasty and innovative juices and smoothies, JuiceLand also specializes in grab-and-go vegan meals full of flavor and superfoods.
Soup Peddler has several walk-up shops around town, perfect for mid-day breaks and families on the go. Go green with the Love Cleanse juice or the Tropicalia smoothie and don't forget to quell that sweet tooth with the Super Baked Cookie!
Take a break from exploring the trail or browsing the shops and hit up South Congress food truck Juice Austin. Inventive combinations like the Picture Pear-fect (with pear, cucumber, mint and lime) will wow your tastebuds while cold brewed, coffee-infused options like Grind Me Up Scotty are sure to pack a punch.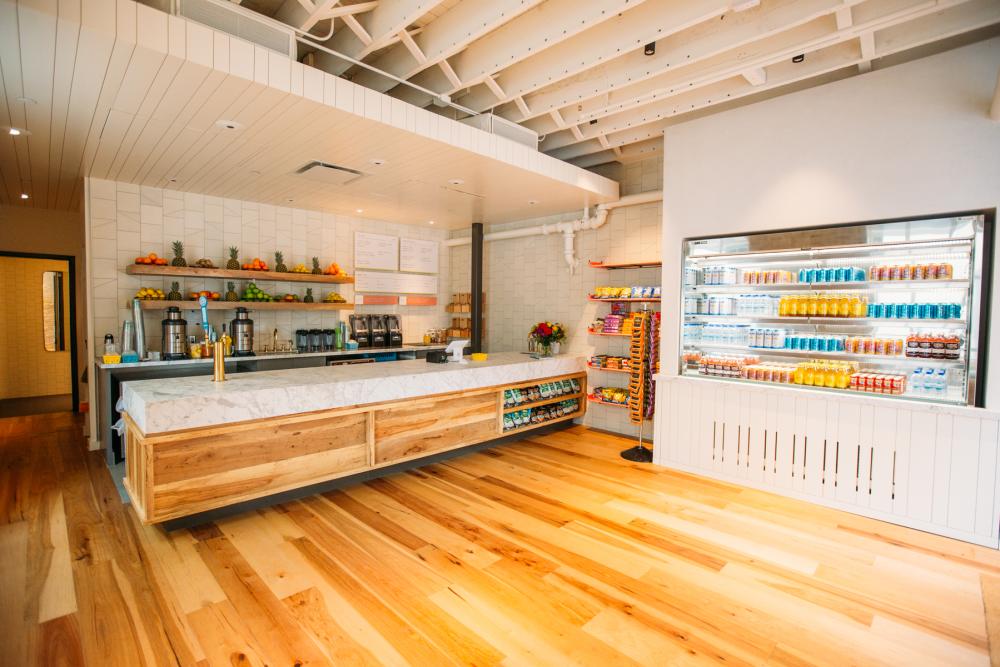 Credit Alison Narro.
Visit this brand new juice bar in the heart of downtown, sandwiched between the Driskill Hotel and the Firehouse Hostel. Freshen up with the carrot, orange, garlic, lemon and turmeric juice or eat hearty with the spicy greens with miso dressing.
Juice Society
Stop into this serene juice bar in South Lamar's Lamar Union development. Juice Society is not only aesthetically pleasing, it is also uber-fresh, using high quality, organic ingredients sourced from their farm just outside of Austin.
This cheery shop focuses on Hawaiian-style açaí bowls, jammed with fresh fruits and clean energy boosters. Stop by the downtown location after a class at Wanderlust Yoga for beachy vibes and amplified healthy options like The Bowl of Paradise, featuring dragon fruit, gogi berries, hemp granola and more!
Share your healthy travel tips and tricks with us on Twitter or Instagram using #TrueAustin!