Austin's various art scenes are a defining part of our ever-expanding culture. Galleries, performers, dancers — the city is full of amazing artists, all leaving their mark on our communities. The Asian American & Pacific Islander communities are Austin's fastest-growing demographics. Delight in traditional dances, captivating film screenings, and enriching exhibits.
Here are some of the places, organizations, and people in the Austin Asian American & Pacific Islander arts scene that have brought their incredible passion and talent to the city.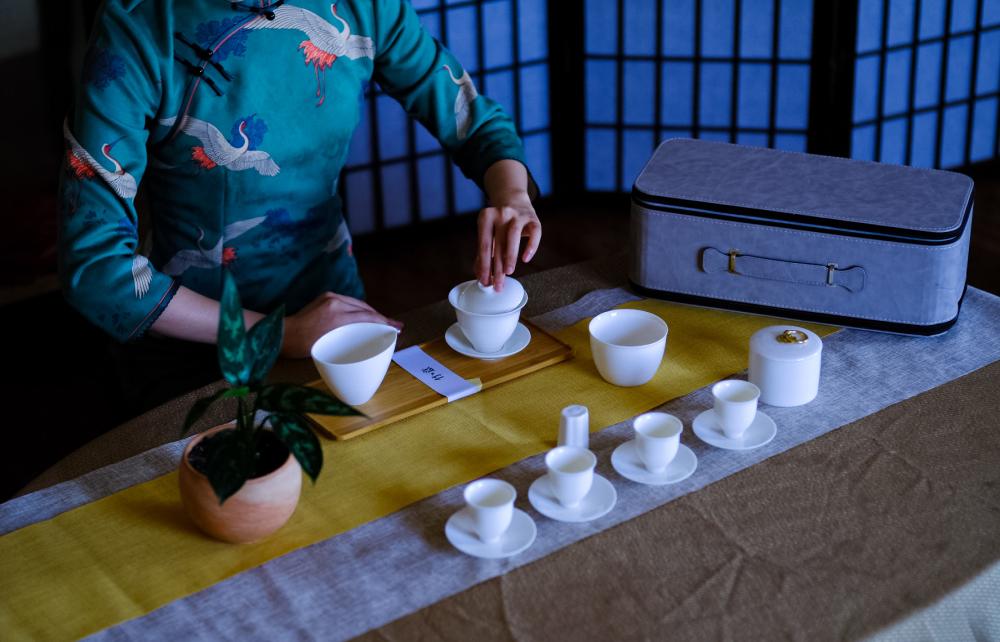 West China Tea House. Credit Montshso Thoth.
Shops and Spaces
Asian American Resource Center hosts a large variety of programs and exhibits displaying art from the spectrum of identities under the Asian, Asian-American, and Pacific Islander umbrella. Established in 2013, the center has served the community with many helpful spaces that are completely open to the public. Take a moment and relax in the intergenerational community garden! While the main facility is temporarily closed, the museum is offering a host of online programs to educate and enrich everyone who is interested.
Kinokuniya Austin is a Japanese bookstore that sells stationery, cultural items and artbooks. Want to become a better artist yourself? Pick up one of their Art Boxes: a stationary kit with beautiful brush pens that can help you make some gorgeous ink illustrations. For anime fans, the beautifully sunlit store has a wide assortment of figures, pins, and manga (available in both English and Japanese). They host cultural events in the back half of the store, which they have set up to resemble a 1920s Japanese classroom.
Lotus Asian Arts and Antiques Gallery showcases fine antiques and collectibles from a variety of Asian cultures. Next time you are walking through the windy streets of downtown, step in and see this first-class collection of art from China, Tibet, Singapore, Japan, Indonesia, Laos, Cambodia, India, Thailand and Burma. While most items are on sale for art collectors, the store owners are known for their welcoming attitude and willingness to share their deep knowledge and passion about Asian art.
West China Tea House lets visitors participate in gong fu cha tea ceremonies. The ritual preparation and presentation of the tea is an art itself. Assemble your cup of tea in a more thoughtful way, with this traditional practice. The tea house offers classes and events, and a tea of the month subscription service.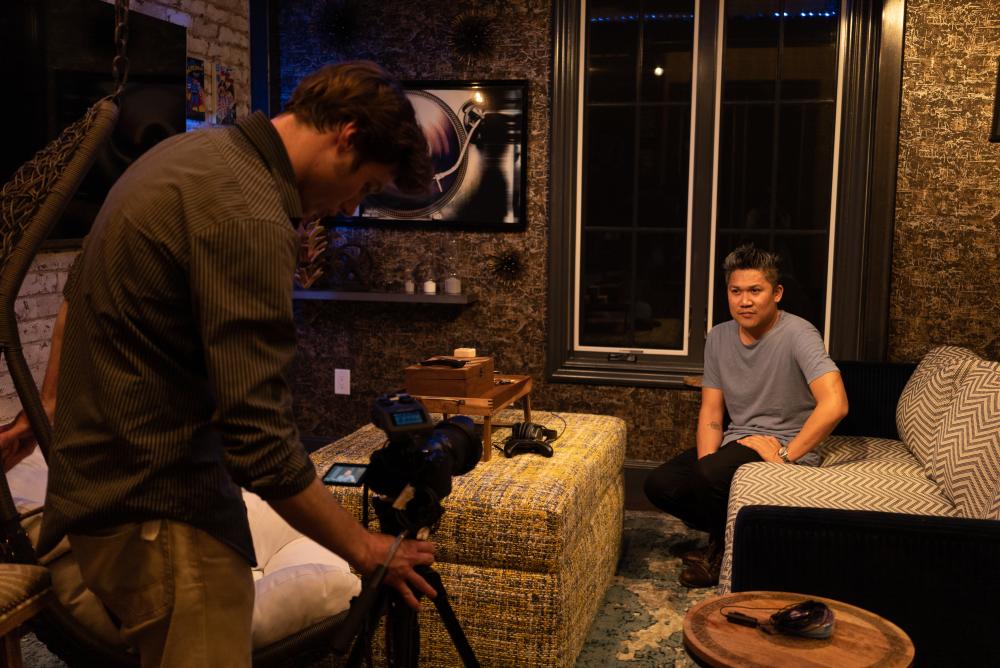 Courtesy of Austin Asian American Film Festival.
Productions and Organizations
The Agni Dance Company opened its doors back in 2008, and since then, they have brought the energy of Bollywood dance to community members of all ages. Get moving with either private, group or workshop classes. Or book a choreography class to take your wedding or music video to the next level. If you feel up to it, you can also sign up for fitness classes that combine high-intensity cardio with upbeat Bollywood music.
Austin Asian American Film Festival is committed to showing greatness in Asian and Asian American cinema. In addition to their annual film festival, they host year-round screenings and special events. A lot of films they put to screen are hard to find in the U.S. or are not shown anywhere else. Don't miss out on the opportunity to catch new perspectives and narratives. You can find more information on upcoming screenings and panels on their website and social channels.
Austin Dance India
For more than 25 years, Austin Dance India has offered classes and public performances in the traditional technique of Bharata Natyam dance with the goal of empowering students through dance.
Austin Moonflower Performing Arts Group brings a vast range of talented artists to the stage. With their choir, dance team, waist drum band and Qipao fashion team (and more!), they promote Chinese cultures through performing arts.
FUSEBOX Festival
Fusebox is a hybrid arts festival that champions adventurous works of art in theater, dance, film, music, literature, visual and culinary arts. The festival takes place over 5 days in venues and locations all over the city. Hundreds of local, national and international artists across all disciplines converge for one of the most unique cultural events in the country. 
Courtesy of Indie Meme Film Festival.
Indie Meme Festival
Offering screenings of carefully curated independent films, Indie Meme's mission is to promote socially relevant independent cinema from South Asia. Look for upcoming events on their website to dive into South Asian culture or to plan a trip to the Austin Indie Meme Festival, held each April.
The Love of China School of Dance is committed to sharing the beauty of traditional Chinese dance to the greater Austin area. An Austin staple, they have operated in the city for over two decades. They are the real deal. You can find updates on upcoming performances here.
Y'all We Asian
Austin's only all-Asian sketch comedy group is composed of some of the city's best comics. Catch one of their monthly shows, like Family Style—an improvised show focused on fun and relationships, at Fallout Theater. Check their Instagram for upcoming show dates and times.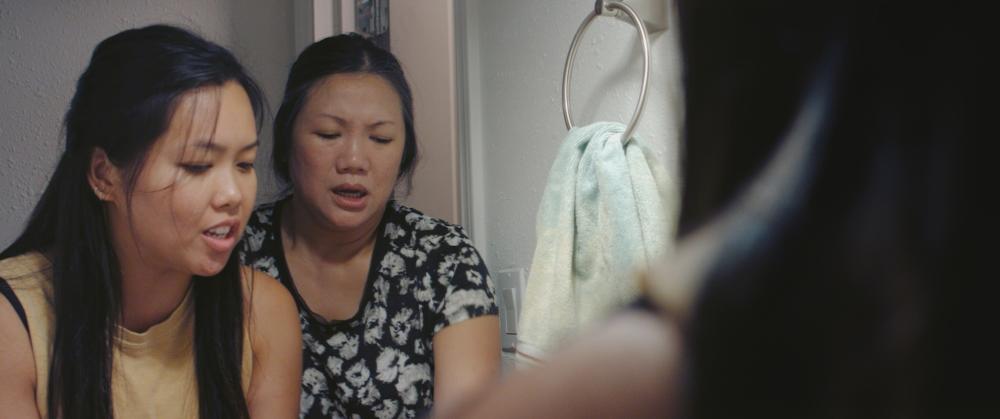 "Zoe and Hanh" Film Still. Courtesy of Kim Tran.
Artists
An art scene requires artists. And there is no shortage of talented creatives here in town making beautiful work for all of us to enjoy. Here are just a few of the artists who can enhance your trip to Austin. Follow them to get updates on available products, future shows, and appearances.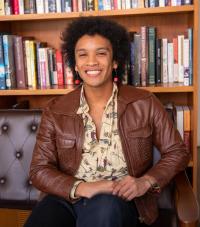 Contributed by Jade Fabello
Jade Fabello is an Austin-based writer and a recent graduate of the University of Texas, where he was a double major in the Journalism and the Communication and Leadership programs. You can find his work at JadeFabello.com. 
Instagram @Jade__Fab. Twitter: @Jade_FW