ASIAN AMERICAN CULTURAL HERITAGE
Contributed by Anita C. Roberts
Ethnicity is as diverse among Austin's Asian American population as it is among its Hispanic, African American and Eastern European racial make-up. In Central Texas, the Asian Pacific American community totals about 111,000 which is almost 8 percent of the City of Austin's population and its fastest growing demographic. Austin's Asian communities celebrate their diversity and commonality through a number of local attractions, festivals and cultural events throughout the year, including Chinese lion dancing, dragon boat racing, the annual Lunar New Year Festival, and the Chinese Mid-Autumn Festival which hosts colorful parades, martial arts demonstrations, ethnic food and drink, unique dance performances, and of course, this being the Live Music Capital of the World®, music.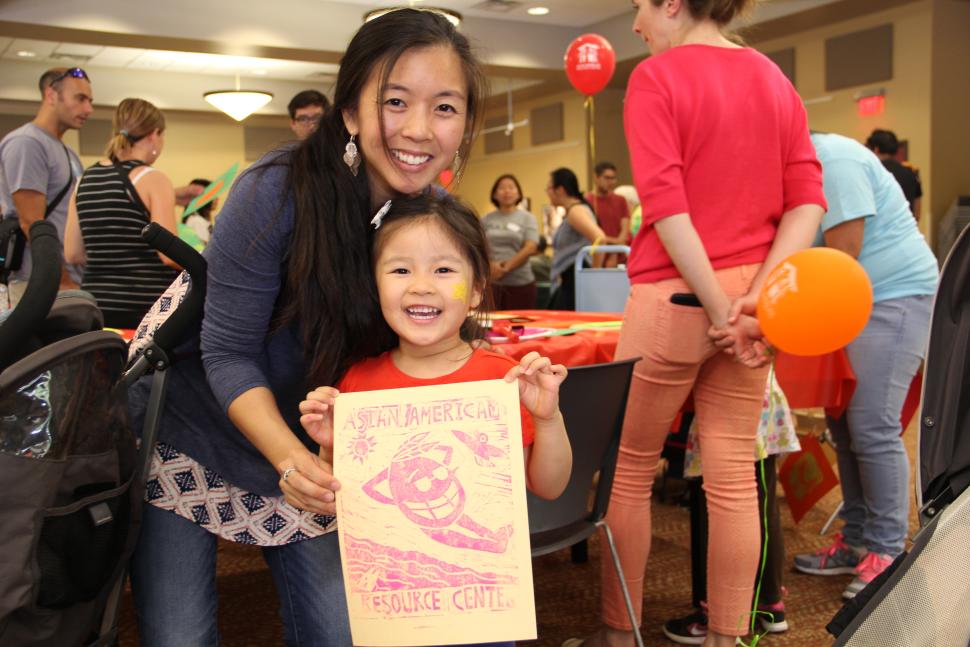 Courtesy of the Asian American Resource Center.
Other culturally enlightening events include the Asia Pacific American Heritage month and annual Dragon Boat Festival in April, the Austin Asian Occasion; the Harvest Moon Festival in September; the Annual Bamboo Festival in October; and the Young Musicians Competition held every two years in the fall.  Most these events are held by The Asian American Cultural Center, the largest organization in Austin representing and providing a host of services to all Asian groups, businesses and communities throughout Austin.
For year-round enjoyment, don't-miss Austin's Chinatown Center, it hosts an amazing variety of Asian cuisine restaurants and grocery stores as well as more than 40 retail shops and the largest Asian supermarket in Central Texas. For dining with an Asian influence, check out AsianEatsATX.org and don't miss Uchiko whose executive chef Tyson Cole was awarded the James Beard Foundation Award for Best Chef: Southwest in 2011. With dishes like Karaage (marinated fried chicken), suzuki yaki (whole grilled mackerel) and beef tongue nigiri, Uchiko is accessible to diners of any palate. South of downtown, check out Austin's new darling, Elizabeth Street Café, which offers Vietnamese fare with a decidedly French twist. Bún, phỏ, báhn mî, tea, Vietnamese coffee, punch and more are available at 1501 South First Street.
One of the most popular attractions in Austin is the Zilker Botanical Gardens. The 60-acre gardens feature flower trails, a butterfly garden and the Taniguchi Oriental Garden. Built by Isamu Taniguchi when he was 70 years old, this peaceful paradise features Koi ponds, a Togetsu-kyo bridge and a Japanese teahouse. Also found in Austin is the Chua Linh-Son Temple. Built in 1984 as a private residence, this temple features a prayer hall and hosts various Vietnamese and Buddhist events.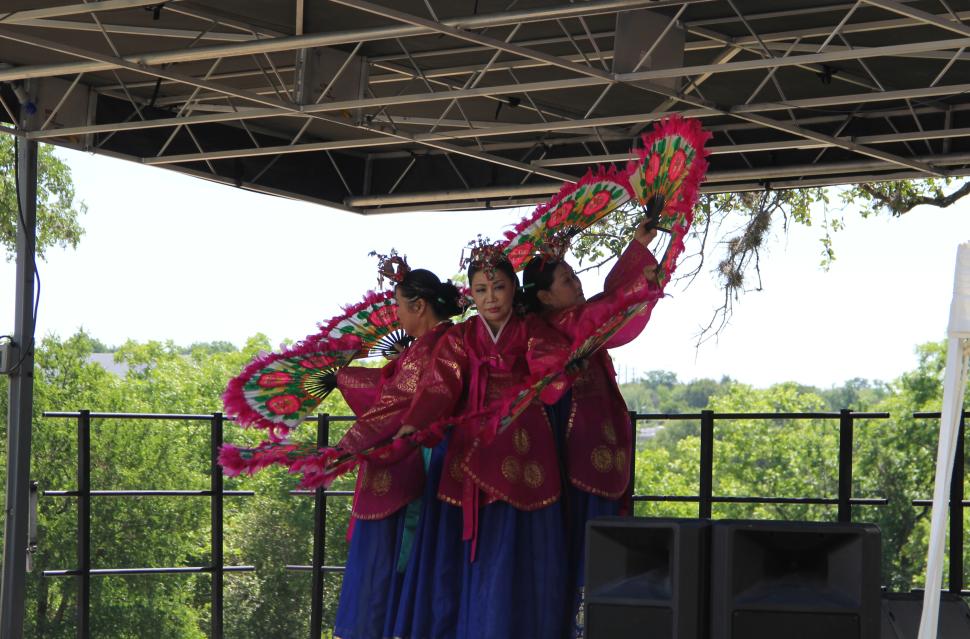 CelebrAsia, courtesy of the Asian American Resource Center.
Asian Pacific Americans have played a prominent role in Austin's history. Bringing business, immense culture, and a host of visitor attractions to an already diverse and rapidly growing city, Austin's Asian population is not only integral to the city's economy and tourist trade, but remains a major contributor to the sprawling success and rich culture that make Austin a thriving metropolis. For more information check out the Greater Austin Asian Chamber of Commerce, the Asian American Quality of Life Commission, the Asian American Resource Center or the  Asian American Cultural Center.
Relevant Links:
Network of Asian American Organizations: www.naaotexas.org
The Greater Austin Asian Chamber of Commerce: www.austinasianchamber.org
Asian American Quality of Life: www.austintexas.gov/department/about-asian-american-quality-life
Asian American Resource Center: www.austintexas.gov/aarc
Asian American Cultural Center: www.asianamericancc.com
Austin Asian American Film Festival: www.aaafilmfest.com
Asian Family Support Services of Austin: www.afssaustin.org