Austin's independent spirit is alive and well in our community-owned, new and used bookstores. When you're done checking out some of our cool restaurants, enjoying a live concert on a lawn or SUPing at the lake, head over to one of the many independently owned bookstores we have around the city! All of them have something different to offer; here's a list of the best indie bookstores, so you can bring a piece of Austin home with you: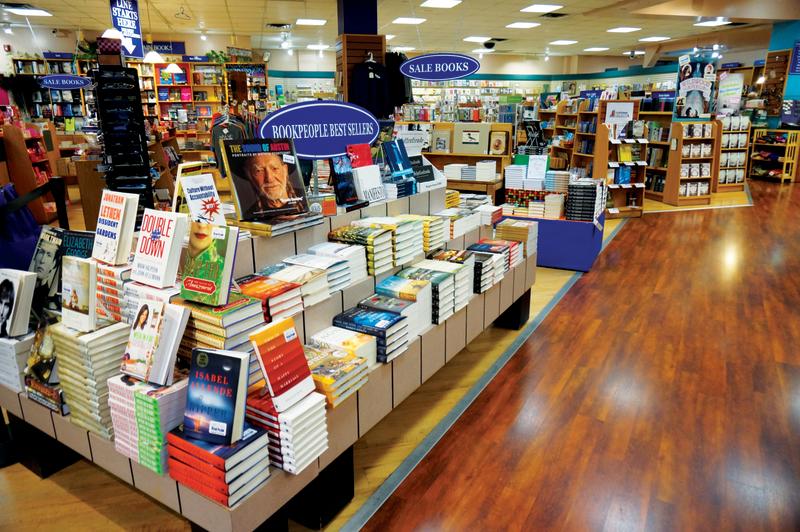 Courtesy of BookPeople.
Austin Books and Comics
Adventures! Super villains! Tights! You can find all of these things and more at Austin Books & Comics, home of all the comics your heart desires since 1977. Find collectibles, attend comic book signings and enjoy central Texas' longest-running pop culture retailer.
BookPeople
Voted best bookstore in Texas for more than 15 years, BookPeople is a must-see destination for book lovers. It hosts more than 300 events every year featuring local and national authors, and visitors can always enjoy a nice espresso from the coffee shop as you flick through the pages of a paperback.
BookWoman
Have you been looking for a feminist bookstore? Look no further! BookWoman has been proudly supporting Austin feminists and members of the queer community for almost 40 years and gives voice to local authors, selling "books that will change your life and the world!"
Malvern Books
If you're looking for visionary poetry, lesser-known authors and emerging voices, Malvern Books is the place for you. Its cozy and welcoming atmosphere is sure to leave you wanting to stick around and read all of the obscure and unique literature you can get your hands on.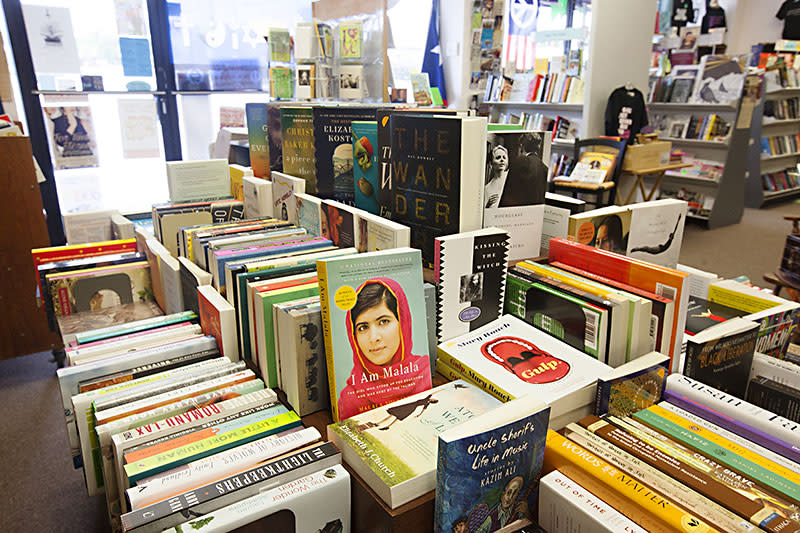 BookWoman. Credit Susan Post.
Monkeywrench Books
It doesn't get more indie than Monkeywrench Books. Monkeywrench is an all-volunteer, collectively run, nonprofit bookstore and social space that's pushing the boundaries of what a bookstore can be.
Recycled Reads
Went over your food budget and only have a few bucks left for a few books? At Recycled Reads, book prices range from $0.50 to $2.00, making sure that the books people donate go to good homes. Recycled Reads is one of Austin's best hidden treasures.
Resistencia Bookstore
Resistencia Bookstore brings together the voices of traditionally unheard people, including Native American, LatinX, African American and Chicana literary artists, making Resistencia the coolest place to read some truly unique work and widen your world view.
South Congress Books
There's nothing quite like South Congress Books. It boasts value and quality over quantity, and welcomes curious minds to sit in its aesthetically pleasing space, browse through its unique selection and maybe even pick up a thoughtful gift for someone back home.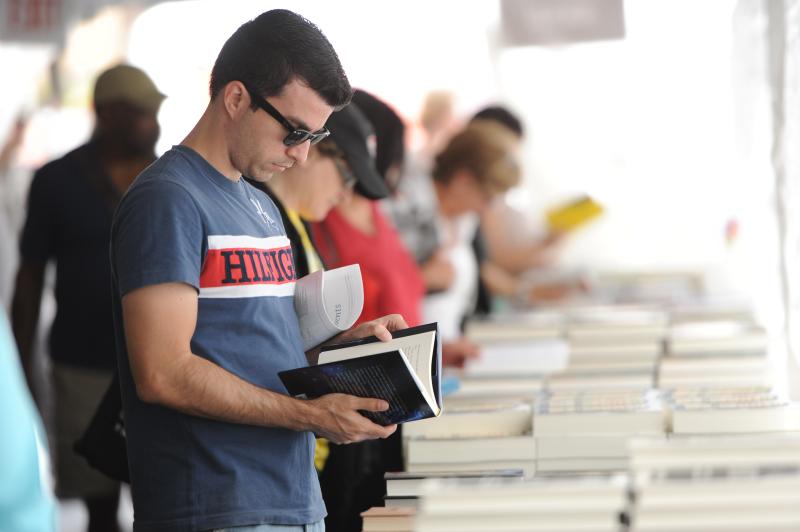 Courtesy of Texas Book Festival.
Texas Book Festival
If you're here in October, the 23rd annual Texas Book Festival is a must-see. This beloved Austin event features a rich variety of literary readings and panels, book signings, cooking demonstrations, live music, local food trucks, a young adult head quarters, children's activities and exhibiting vendors - not to mention 300 authors and 9,000+ books! Don't miss this year's stand-out literary talent.
texasbookfestival.org
Contributed by Nayla Zylberberg, Visit Austin Marketing Communications Intern