Sure, Austin is more often associated with BBQ and tacos than it is with Italian food. However, the city is home to a unique cross-section of Italian eateries from mom-and-pop, red sauce goodness to bowls of toothy, handmade pasta and Northern Italian fine-dining made with local Texas ingredients. We know you'll love these standouts as much as we do. Buon appetito!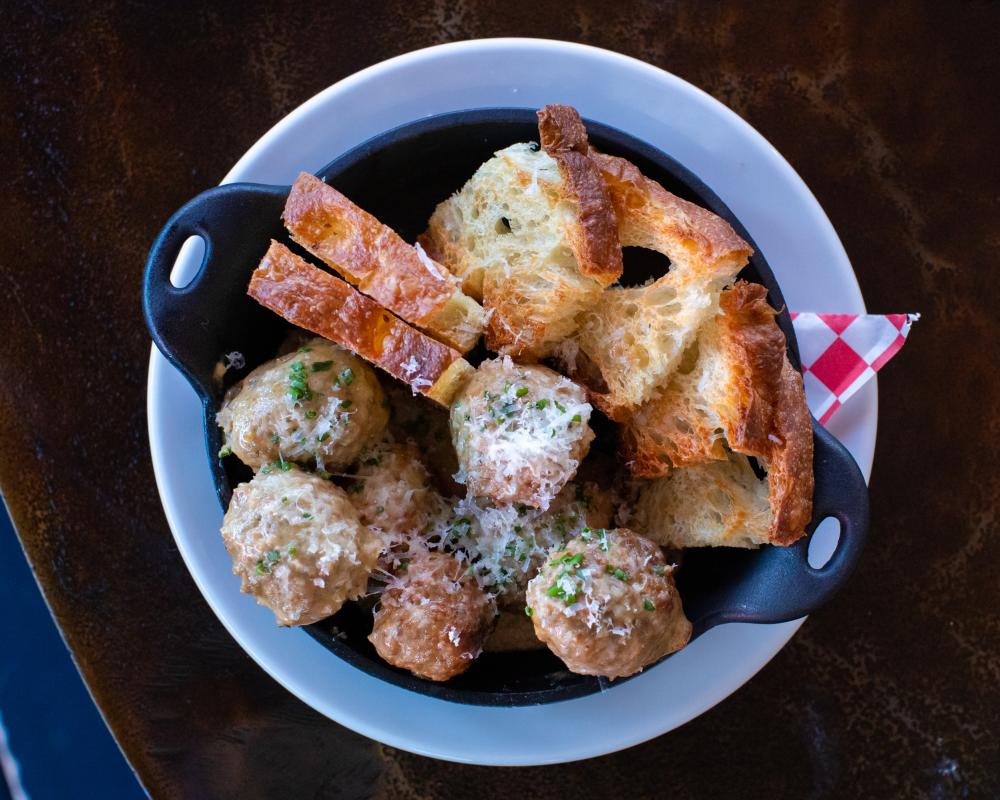 Uncle Nicky's. Credit Consumable Content.
With its counter-service and sandwiches wrapped in red and white checkered deli paper, hip Hyde Park hangout Uncle Nicky's is a relaxed departure from its fine-dining and red-sauce Italian counterparts. The all-day deli serves coffee, gelato, cocktails (like Aperol spritzes and Negronis) and a menu of Northern Italian-style sandwiches, pasta and antipasti. Try the pasta with Alfredo cream sauce and the Mambo Italiano sub.
Available for dine-in and curbside pickup: https://www.toasttab.com/unclenickys/v3

Credit Consumable Content.
At Juniper, Northern Italian-inspired dishes are elevated, given a Central Texas twist and served in a luxe space. Order a la carte, prix fixe, or via the 12-course tasting menu of hyper-local and -seasonal ingredients. Hits include the puffy potatoes with Dijon cream and grilled Niman Ranch steak. Plus, Juniper has a wide selection of gin cocktails that highlight the spirit's dominant flavor and the restaurant's namesake.
Available for dine-in, reservations and curbside pickup: https://www.toasttab.com/juniper/v3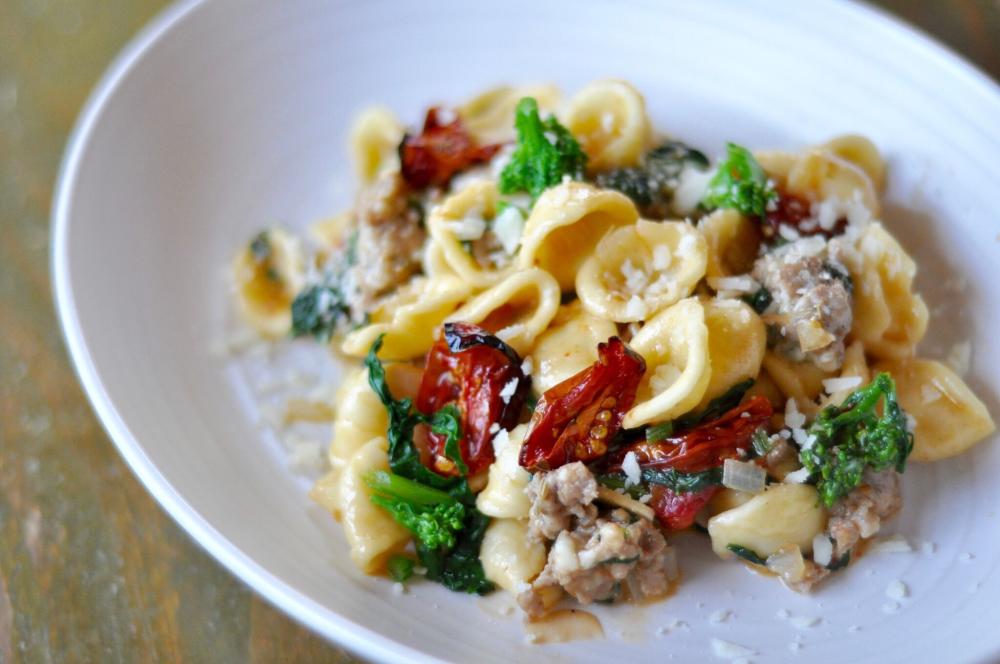 Credit Ashlyn Allison.
Pappardelle in Bolognese sauce, wood-roasted meatballs in marinara, bone marrow and wild mushroom risotto and 50 day dry-aged prime steaks cooked over live fire are just a few of Red Ash's signature dishes. The lively vibe, the pitch-perfect flavors, the generous portions—Red Ash is great for groups and special occasions. Don't skip the addictively-good, buttery garlic bread!
Available for dine-in, reservations and takeout: https://www.exploretock.com/redashitalia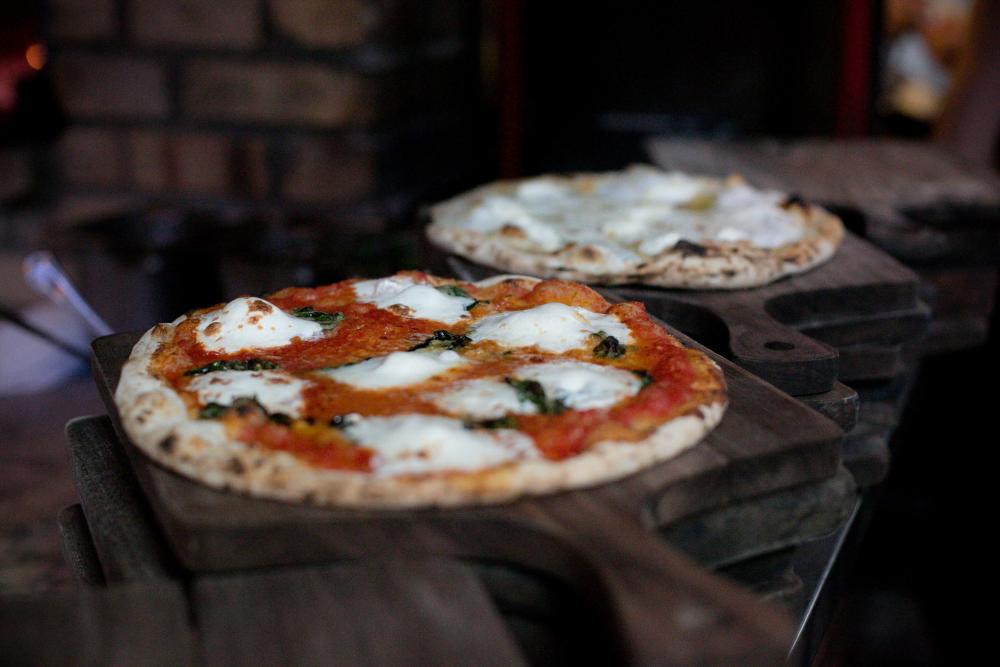 Credit the Velox Standard.
The Backspace is a cozy little haunt, just a stone's throw away from the energy of Sixth Street. Don't let the no-frills ambiance deter you, this pizzeria and Italian grill makes one of the best Neapolitan pizzas in town. We love the simple goodness of an ice cold draft Peroni with The Backspace's pepperoni Americano pizza. The new Crestview location in North Austin offers an expanded menu.
Available for dine-in, third-party delivery, reservations and takeout: https://www.backspacepizza.com/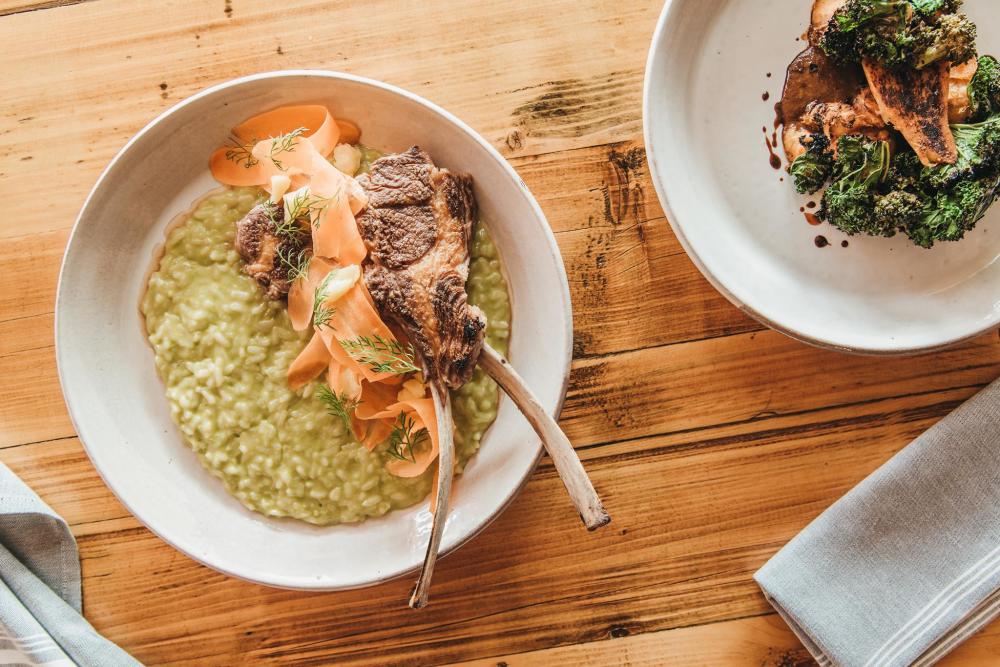 Courtesy of Intero.
If you're seeking a laid back, intimate dinner with serious locals-cred, look no further than neighborhood Italian eatery, Intero. Start with watermelon, mint and feta salad followed by the uncomplicated goodness of the cacio e pepe spaghettini and the beautiful truffles that are made in-house.
Available for dine-in, reservations, delivery and takeout: https://bbot.menu/interorestaurantdeliveryorpickup
Patrizi's is the trailer located outside The Vortex theater off Manor Road. Open for dinner hours, the modest operation serves bowls of fresh handmade pasta like the popular carbonara—hand-pulled fettuccine, pancetta, coddled egg yolk, grana padano, gremolata and wine. Take it home or grab a picnic table.
Available for dine-in, third-party delivery and takeout: https://www.patrizisorder.com/s/order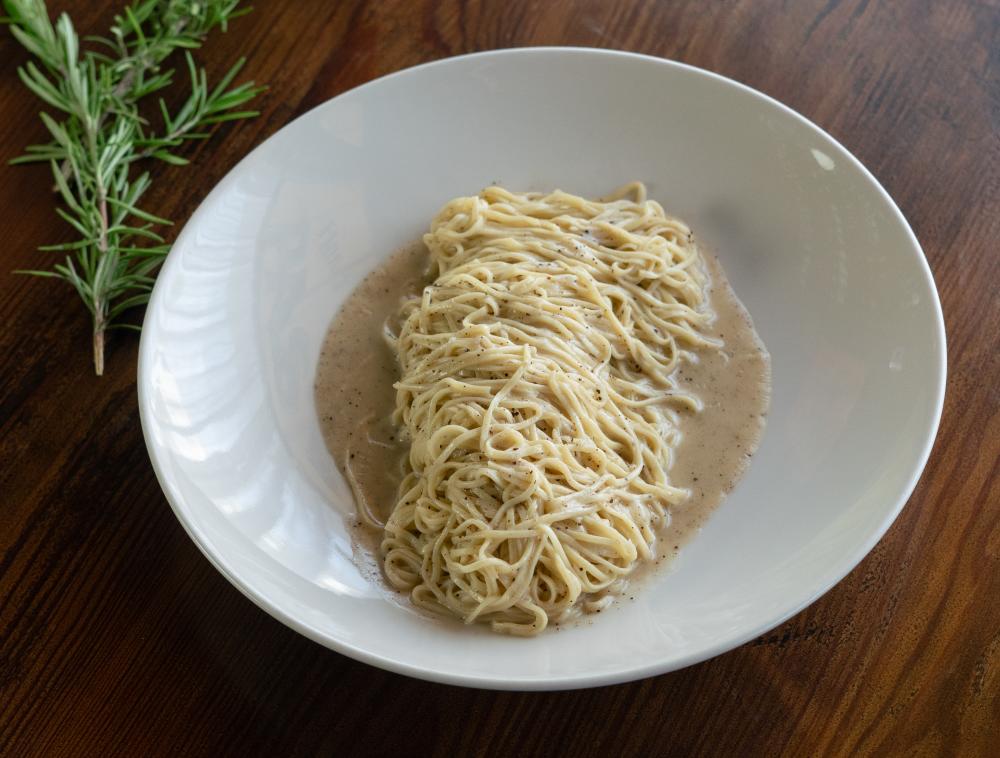 Cacio e pepe. Credit Sarah Dah Dah.
Since 1998, long before Austin's dining boom, people have flocked to Vespaio for rustic-yet-refined Italian. The most popular dishes at the Italian institution are the lasagne alla Bolognese and calamari fritti, best enjoyed with one of Vespaio's Old World wine offerings.
Available for dine-in, reservations, third-party delivery and takeout:  https://www.vespaioaustin.com/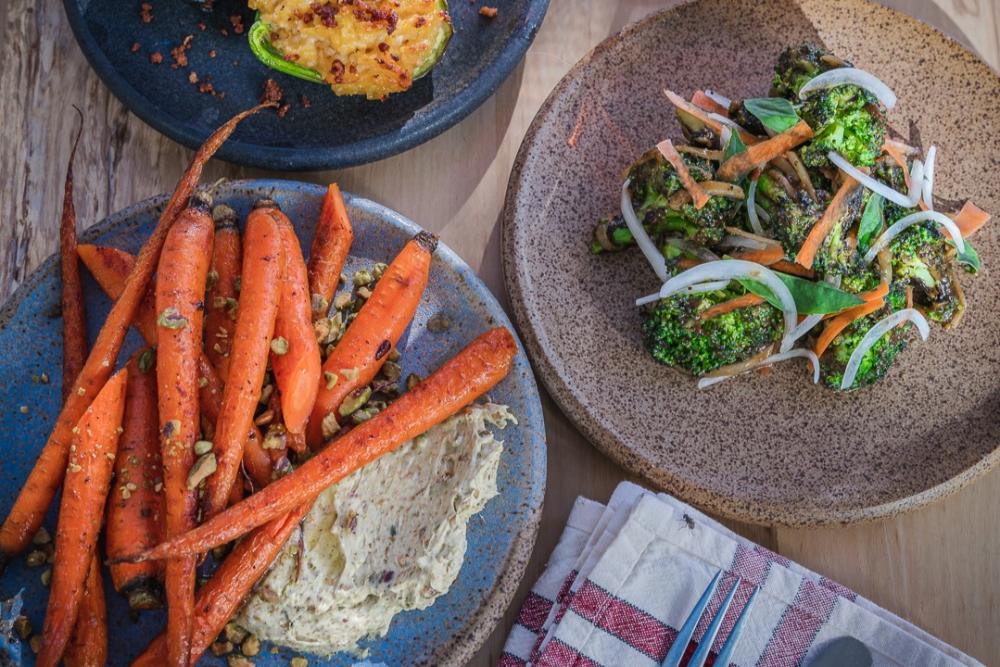 Courtesy of L'Oca d'Oro.
L'oca D'oro
L'Oca d'Oro (Italian for "golden goose") in Mueller is a top spot for contemporary Italian dishes made from scratch, including bread and pasta. One recent menu highlight is the lamb lasagna with caramelized onion ricotta, roasted mushrooms and pistachio crema. And never skip the house-made focaccia bread with cultured honey butter.
Subscription boxes available for takeout: https://table22.com/loca-doro
Reale's is off the beaten path for tourists but worth a trip up North if the term "red sauce" makes your mouth water. Hit up the family-friendly Anderson Mill cafe for simple and straightforward East Coast Italian like baked ziti, chicken picatta and NY-style pizzas.
Available for dine-in, reservations, third-party delivery and takeout: (512) 335-5115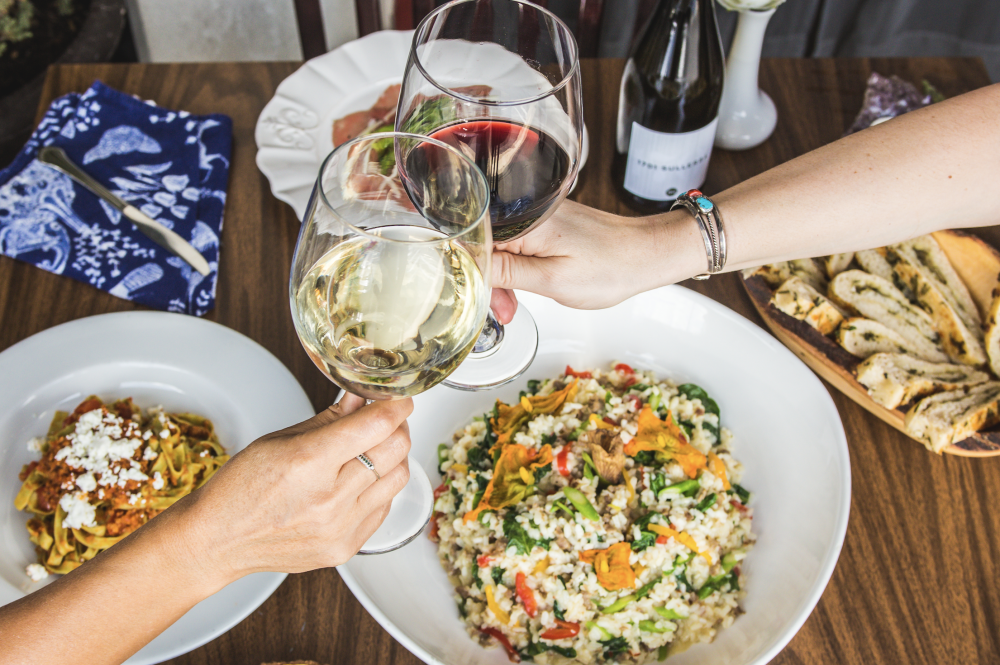 Courtesy of Andiamo Ristorante.
This cozy North Austin bistro is packed with devoted regulars who can't get enough of Andiamo's elegant take on Italian comfort dishes like the house-made ravioli stuffed with wild mushrooms and ricotta and sauteed with cranberries, rosemary and walnuts in a brown butter sauce.
Available for dine-in, reservations, delivery and takeout: (512) 719-3377
Contributed by Anastacia Uriegas.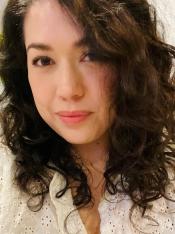 Anastacia Uriegas is an Austin-based freelance writer, designer, and photographer and serves on the board of directors for the Austin Dames d'Escoffier. When she's not exploring natural wines and rare mezcals, she hanging out with her dog babies, Peanut and Olive, who bear a striking resemblance to Ewoks​.