Call this colorful and populated stretch of street in Austin, Texas "SoCo" - no Southern accent required - and you'll sound like a born and bred local.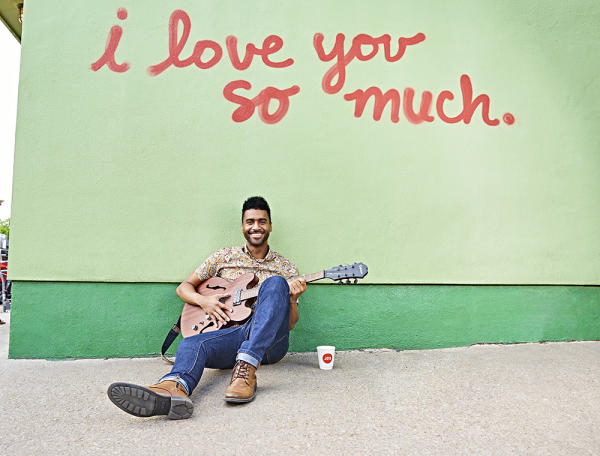 Tje Austin at Jo's. Credit Annie Ray.
Jo's Hot Coffee Good Food: This free-standing bean scene offers breakfast tacos, pastries and caffeinated bombs like the Iced Turbo. Be sure to snap a selfie in front of the "I love you so much" mural. joscoffee.com
Allens Boots: The "sole" of Texas style is all about calf-kissing footwear. Visit this Austin landmark for more than 4,000 boots, plus cowboy hats, clothing and accessories. allensboots.com
Maya Star: This South Congress fashion boutique is on-trend, redefining urban chic with swoonworthy indie labels and natural gemstone necklaces. mayastar.com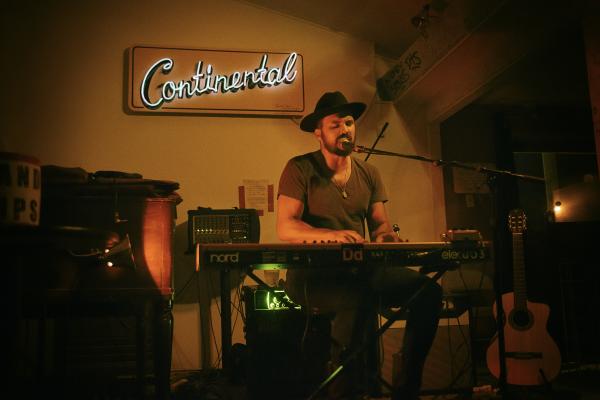 Keyboardist at the Continental Club. Photo Credit Dave Mead.
Music Scene: From historic blues clubs to record shops stacked with obscure vinyl, the rhythm of this road is gonna get you.
The Continental Club: Dubbed the granddaddy of live music venues, this famed locale has had stage presence since 1955. continentalclub.com
Yard Dog Art Gallery: Peruse contemporary folk art in a setting packed with quirky local talent. Famed local singer/songwriter Bob Schneider's art frequently graces the walls. yarddog.com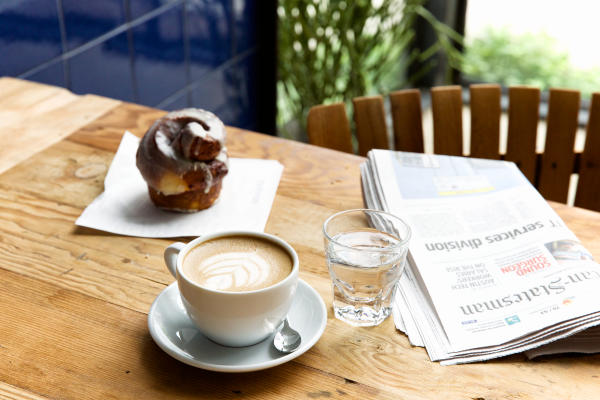 Manana. Credit Kate LeSueur.
South Congress Hotel: Not just for chic slumbering, locals frequent the modern minimalist boutique hotel to partake in on-site features like restaurants Central Standard (centralstandardaustin.com), Café No Sé (cafenoseaustin.com) and Otoko (otokoaustin.com), as well as Mañana coffee bar (mananaaustin.com) and several retail spots. southcongresshotel.com
TenOverTen: Step into this lovely lobbylevel nail salon and ask for the signature blue polish called Austin, inspired by the Southern denim culture. tenoverten.com
Cove Boutique: Shop upscale, resort-inspired clothing and accessories in a travel-themed setting. coveclothing.com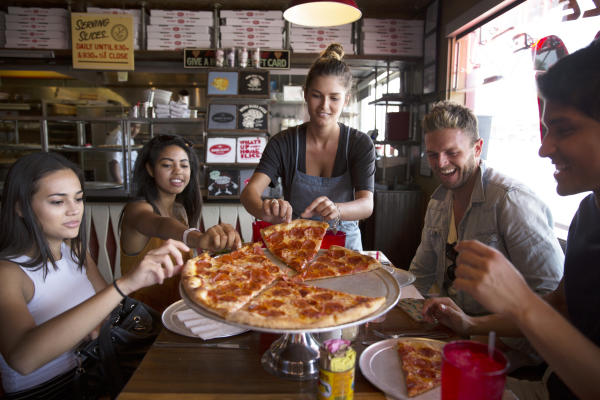 Courtesy of Contiki.
Home Slice Pizza: Thin crust pies, local beers and an order-by-the-slice window with a retro vibe keeps this joint jumping noon to late night. homeslicepizza.com
Go Batty: From March to November, elbow your way into a spot on the Congress Avenue Bridge to watch as the world's largest urban bat colony emerges from beneath. Get a different perspective by taking the Lone Star Riverboat Bat Cruise (lonestarriverboat.com) and catching the sight from Lady Bird Lake.
Amy's Ice Creams: Get your licks at the famous walk-up stand with personalityplus scoop masters. The Scoop: Order the Mexican Vanilla. Double Scoop: Mad for ice cream? Schedule a tour of the production facility to see how the magic happens. amysicecreams.com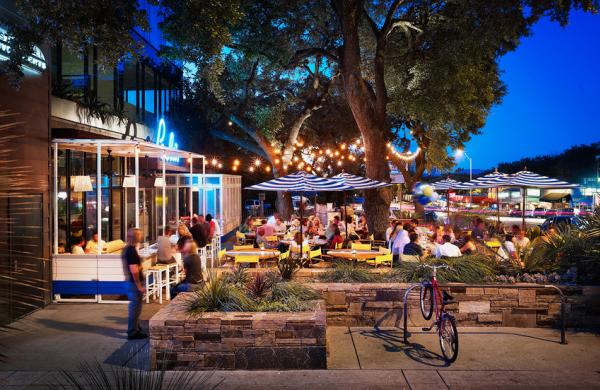 Perla's Photo Credit Casey Dunn.
Perla's Seafood & Oyster Bar: An eye-catching coastal patio setting ideal for people watching while shooting oysters. perlasaustin.com
Arlyn Studios: Top notch recording spot Arlyn Studios has featured A-list performers to the tune of Willie Nelson, Les Paul and Neil Young. arlynstudios.com
Shop 'Til You Drop: Get your head-to-toe taxidermy and retail fix all within a few steps of one another:
Uncommon Objects (uncommonobjects.com)
Parts & Labour (partsandlabourstore.myshopify.com)
By George (bygeorgeaustin.com)
TOMS (toms.com)