There's only one official way to experience Downtown Austin, and that's to see some live music at one (or a few) of the many established music venues. Here are five of the top venues we think you should hit while you're exploring Austin's vibrant downtown.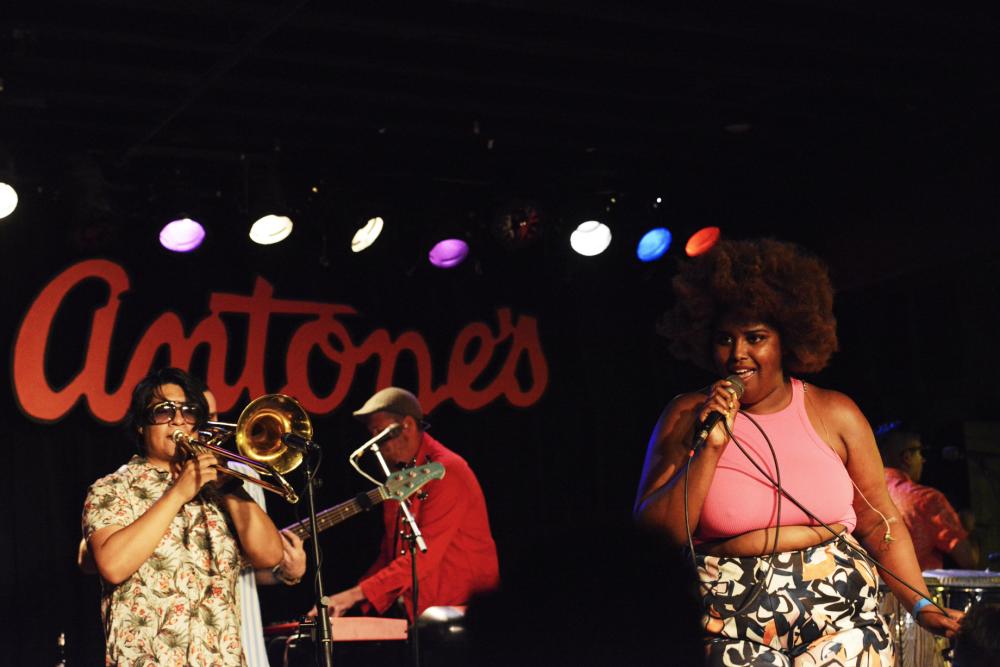 The Suffers at Antone's. Courtesy of Hot Luck Fest.
Antone's, known as Austin's "Home of the Blues," has just about lived nine lives. Its latest iteration is on Fifth Street next to the original Eddie V's. Founded by Austin's patron saint of music, Clifford Antone, the venue has a vast amount of history to it. Everyone from Jimmie Vaughan to Gary Clark Jr. has long held a special connection with this venue. At former locations of the venue, its stage has seen legendary acts such as Muddy Waters, Jimmy Reed, Fats Domino, James Brown, Ray Charles and dozens of others. Today, it stands as a local favorite for intimate shows and, of course, it's famous po'boys. 
If you're looking for a low key evening of live music, try out Parker Jazz Club in the Warehouse District. Step into the meticulously designed Basement Lounge and enjoy the perfect space to listen to the sounds of live jazz. Parker Jazz Club is a premier destination for upscale listening in Austin and prides itself on hosting acclaimed jazz musicians from all over the world. 
If you want to know where all the cool kids hang out, Coconut Club's vibey tropical atmosphere might answer that question for you. Located in the Warehouse District, the venue is the best place to shake that money maker to some of Austin's best DJs and performers. Boasting phenomenal views from its rooftop bar, the venue looks over the bustling streets of Downtown Austin. The inside of the club also presents patrons with what seems like an endless night of dance. Make sure to stop by and be sure to dress in your "Coconut Club best"!
If you're a jazzhead and can appreciate a special and intimate atmosphere, visit the Elephant Room to witness some of Austin's best jazz players shred on stage in a room wallpapered with dollar bills. The Elephant Room basement has been open since 1991 and gets its name from being the site of the largest archeological discovery of mastodon bones west of the Mississippi. According to USA Today, the venue is one of "Wynton Marsalis's Ten Great Places to Get Jazzed About Great Jazz."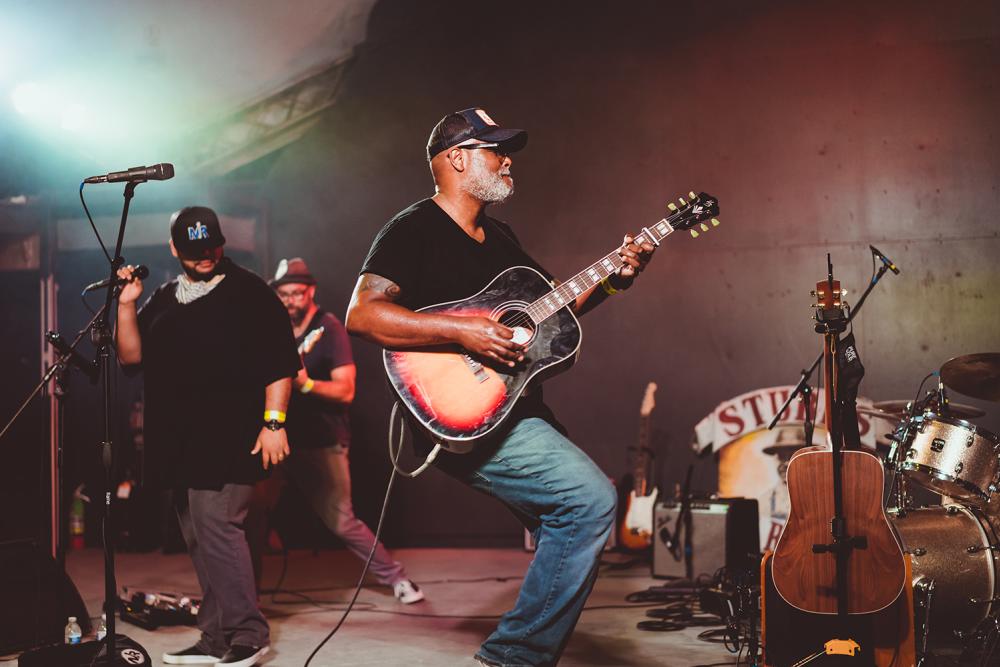 Stubb's. Credit Ismael Quintanilla III.
If you're within half a mile of the Red River Cultural District, follow the smell of barbeque to the amber lit sign for Stubb's. Boasting an impressive amphitheater stage as well as a more intimate sound space indoors, you can always rely on Stubb's to have live music programming as good as its brisket and beer. A local favorite, it's here where Austin's own multi-Grammy-nominated Black Pumas made history by selling out an unprecedented five nights of shows to officially kick off the re-opening of Austin's live music scene on Red River.
Located in the heart of the Red River Cultural District you'll find a rocking black and white building that's keeping a constant lineup of stellar live music. Empire Control Room & Garage features an impressive three different stages, the Control Room, Garage and Patio, that they keep packed with everything from Indie Electronica sets to Taylor Swift Nights. This spot is a local favorite for its ability to create unpretentious events with a warehouse style feel. 
Vulcan Gas is a state-of-the art music and comedy venue right on 6th Street. This unique venue features industrial, steampunk interior with a killer sound system  making it the perfect spot to hangout and dance to live music all night long. 
Austin City Limits at the Moody Theater hosts diverse performers, from Willie Nelson to Olivia Rodriguez. This state-of-the-art live music, performance, and private event venue also serves as the new home of the KLRU-TV produced PBS program Austin City Limits, the longest running music series in American television history.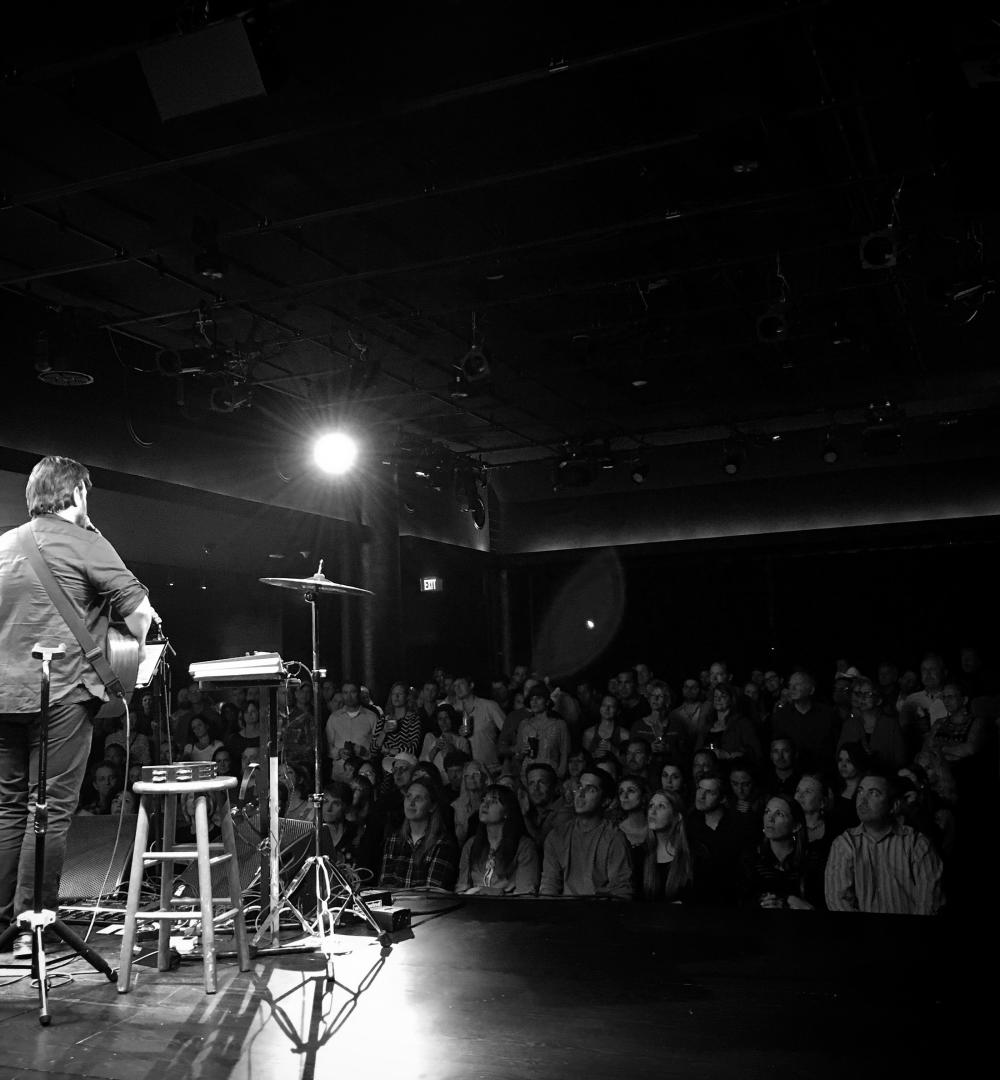 Courtesy of 3TEN .
3Ten promotes over 80 concerts a year from a variety of artists across all different music genres. This stage is a choice spot for celebrated, top artists performing in Austin as well as local Austin musicians. It's located next door to ACL Live at the Moody Theater.
Come to The Courtyard and discover why Austin is the Live Music Capital of the World®. The Courtyard hosts live music on their outdoor patio seven nights a week. Tucked between two buildings lined with trees this intimate venue hosts a wide variety of local and visiting talent from bluesy jazz groups to 80's cover bands. 
Inspired by prohibition times, Speakeasy opened its doors in 1997 along the storied Congress Avenue and has been an Austin favorite ever since. You never know who you might see at Speakeasy—over the years several big name artists and celebrities have walked through their doors. If you're near downtown on a Wednesday evening you have to stop by to experience an Austin favorite, The Spazmatics. The Spazmatics are an 80's and 90's tribute band that will transport you back in time with their charmingly bad dance moves and jokes. 
San Jac Saloon is the place to go downtown for all things country music. This local and out-of-towner spot looks the part of an old country saloon, inside and out. Everyone is sure to have a boot scootin' time at San Jac Saloon with live music seven nights a week and dancing to go along with it.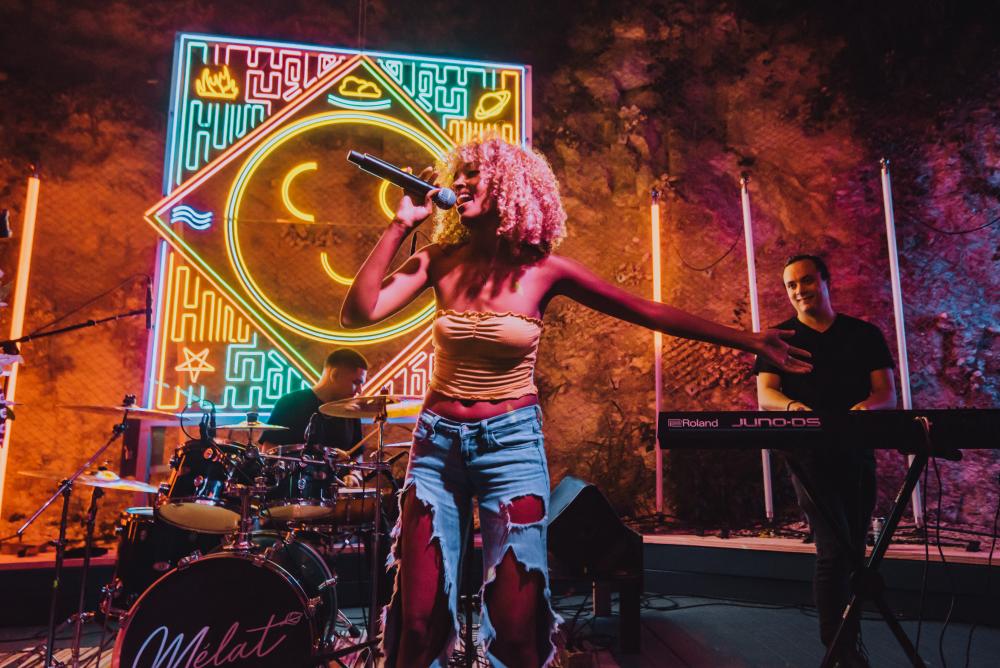 Cheer Up Charlies. Credit Renee Dominguez.
Whether you like dancing, discovering new music, or practicing your expertise on vegan cocktails, the Red River Cultural District's Cheer Up Charlies has something for everyone. This favorite watering hole among locals is basecamp for the local Austin music scene. Beyond just its outdoor neon decor and colorful indoor stage, the self-proclaimed "Ambiguous Everybody space" keeps a friendly, welcoming, and inclusive atmosphere especially for LGBTQIA+ visitors. It frequently hosts events with local art vendors, live bands, and DJ sets.
This unique spot is known for all around good vibes from the music and audience to the food they're serving. At Flamingo Cantina you can find reggae, ska and Latin music, as well as some rock, hip hop, and alternative music. Stop by for Dreadneck Wednesdays for live reggae music by the Mau Mau Chaplains and authentic Jamaican food from Winston's Kitchen. 
Established in 1978 Maggie Mae's is a local legend on 6th Street. This English Pub is a must in the downtown live music and entertainment scene. Stop by and enjoy a mix of bluegrass, pop, electronic and jazz music in this spacious venue that features the largest rooftop patio on Sixth Street. Temporarily closed for renovations.
There's no shortage of shows in the Live Music Capital of the World®. Looking for a different music genre? Want to visit another part of town? Check out our Music Venue Guide to find a place to get your live music fix.