Walk up and down the most famous street in Austin, Texas and you'll understand why it's called the Live Music Capital of the World®. A destination for locals and tourists alike, find rollicking bars, cheap drinks and live music alongside fabulous restaurants, dark speakeasies, world-class hotels and more on historic Sixth Street.

DINING
Spend a night at the Driskill Hotel, one of the most iconic hotels in Austin, and wake up with a benedict from 1886 Cafe & Bakery. If you have a sweet tooth any time of day, Voodoo Doughnut is a 24-hour sugar haven that will cater to it with zany concoctions like the cayenne and cinnamon dusted Mexican Hot Chocolate. Amidst the rowdy bar scene on lively Sixth Street lives Parkside, a step-above-the-rest gastropub. Grab an oyster platter half-off during happy hour or head to the Backspace (Parkside's neighboring sister restaurant) to curb your Italian craving with delicious Neapolitan-style pies in a cozy setting. 
Casino El Camino: No need to dress up for this hazy bar full of bloody marys and great burgers.
Happy Chicks: This laid-back, comfort food eatery serves up chicken tenders with your choice of sauce (plus vegan options!) and local beers on tap.
Iron Cactus: Relax on the balcony overlooking Sixth Street and see why Zagat's named them one of the best patios in Austin.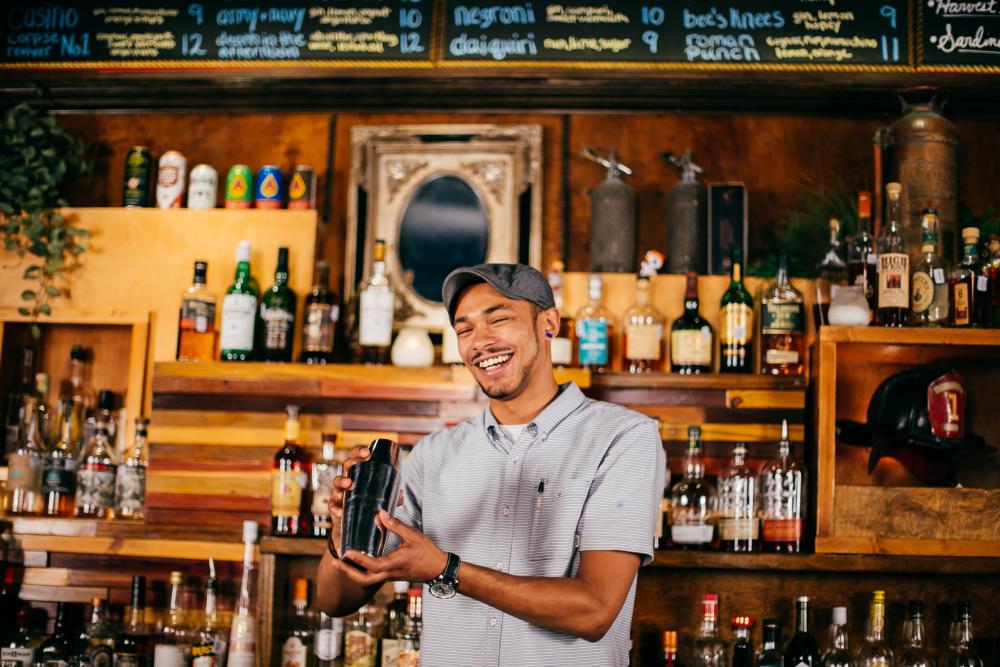 Firehouse Lounge & Hostel. Credit Maggie Svoboda.
NIGHTLIFE
Sixth Street has a personality all its own. Closed to through traffic Thursday through Saturday nights, expect this area to become wall-to-wall people in search of great live music and cheap drinks. When the weather is nice, it's time to find yourself a rooftop overlooking the city. Here's where downtown shines. Maggie Mae's, Handlebar, Blind Pig Pub and Speakeasy allow you to rise above the melee.
Flamingo Cantina: Jam to good grooves at this irie den with cheap drinks.
Vulcan Gas Company: Call it "The Vulcan" to sound like a local; you'll love this club if dancing to DJ house music is your thing.
Firehouse Lounge: Feel like Nancy Drew in this dark bar behind a hidden bookcase where you can enjoy crafty cocktails.
Midnight Cowboy: Make sure to get reservations for this underground cocktail speakeasy.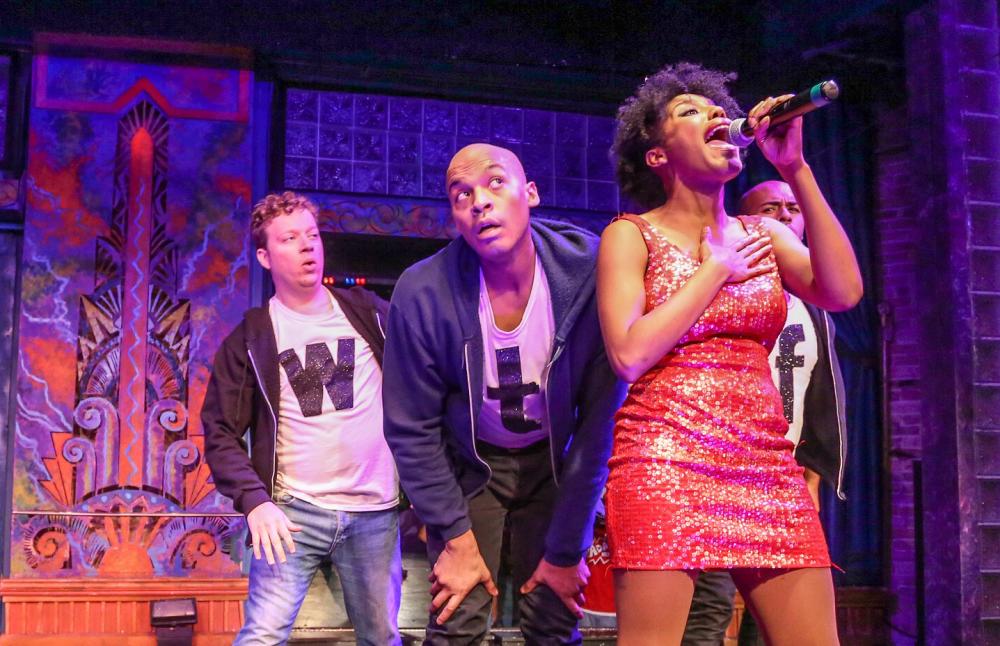 Esther's Follies, credit Adam Schlender.
ENTERTAINMENT
If you find yourself around downtown and looking for entertainment, Sixth Street has you covered with options for every interest. Esther's Follies is high on the list of visitor attractions: a comedy and magic show with political overtones and a healthy dose of hilarity. Flamingo Cantina hosts reggae acts and world music, and its red-yellow-green decor marks them as lovers of Jamaica. The Parish is one of the best venues in Austin. They book great local and national acts, and are known in Austin for their sound system and loft-like atmosphere.
Wild About Music: This is the spot for local gifts, concert posters and photo prints for music lovers.
The Hideout Theatre: Improv comedy and plays reign supreme on this stage. Before the entertainment, grab a Gorilla Mocha specialty coffee from the inside java bar.
Museum of the Weird: This museum showcases the unusual, bizarre and freaky and admission includes a live sideshow performance.
Learn more about Downtown Austin hotels and book your stay today!