East Austin is a mixture of longtime residents, brand-spanking-new development, and hip haunts. It's also home to some of Austin's best and buzziest restaurants. From acclaimed and influential Franklin Barbecue to the new kids on the block like Nixta Taqueria, East Austin is a vibrant and exciting place to explore. We suggest doing it one delicious bite at a time.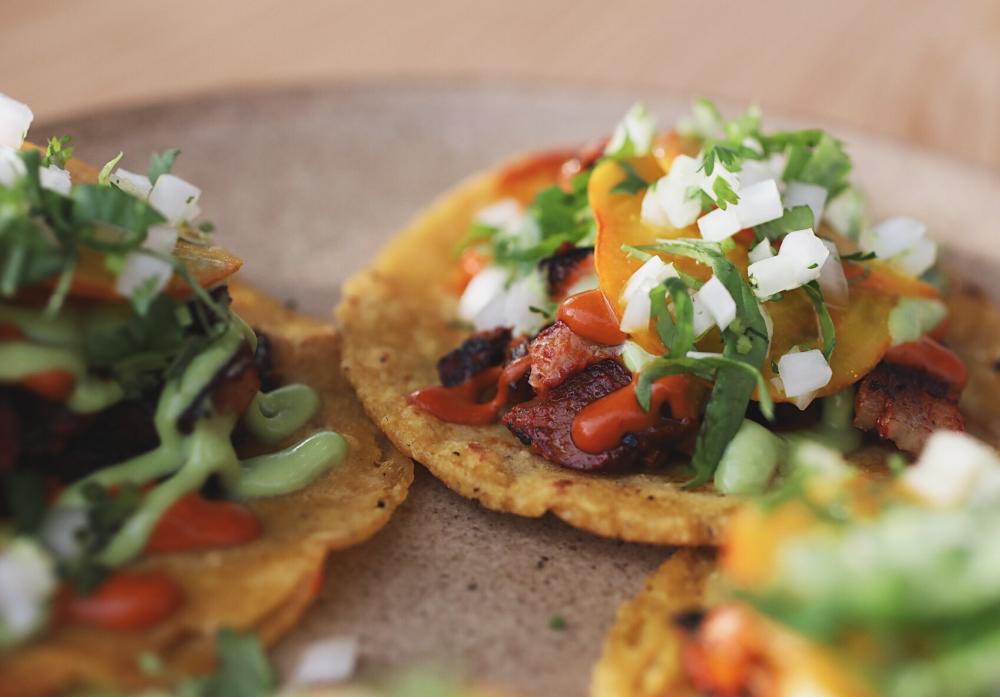 Courtesy of Suerte.
East Sixth's Suerte does modern Mexican food with local Texas ingredients and fresh daily masa for their ridiculously good corn tortillas. "What's good?" You'll get a resounding, "Get the suadero tacos!" The fresh corn tortillas filled with tender confit brisket, zesty guacamole and "magic" oil are among the best tacos you'll ever have.
Available for dine-in and reservations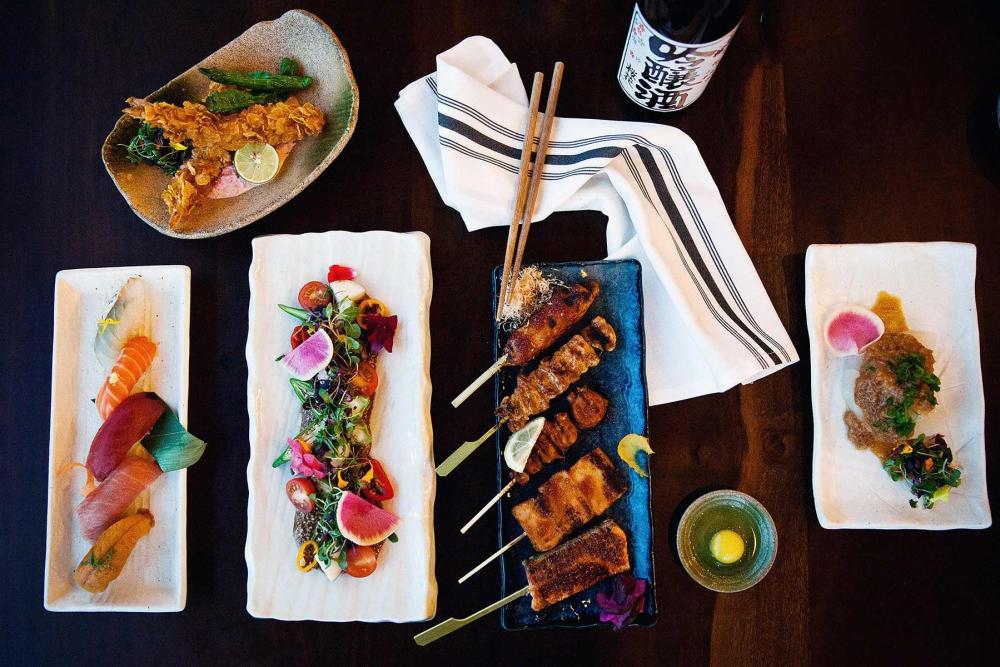 Courtesy of Fukumoto.
Japanese izakaya Fukumoto serves a lengthy menu of familiar and specialty sashimi, nigiri and sushi rolls but their specialty is yakitori—skewers of meat grilled over charcoal—aka Japanese comfort food. Order sake by the cup or bottle along with grilled king salmon and other comforting goodies like fried karaage chicken.
Available for dine-in and takeout: fukumotoaustin.com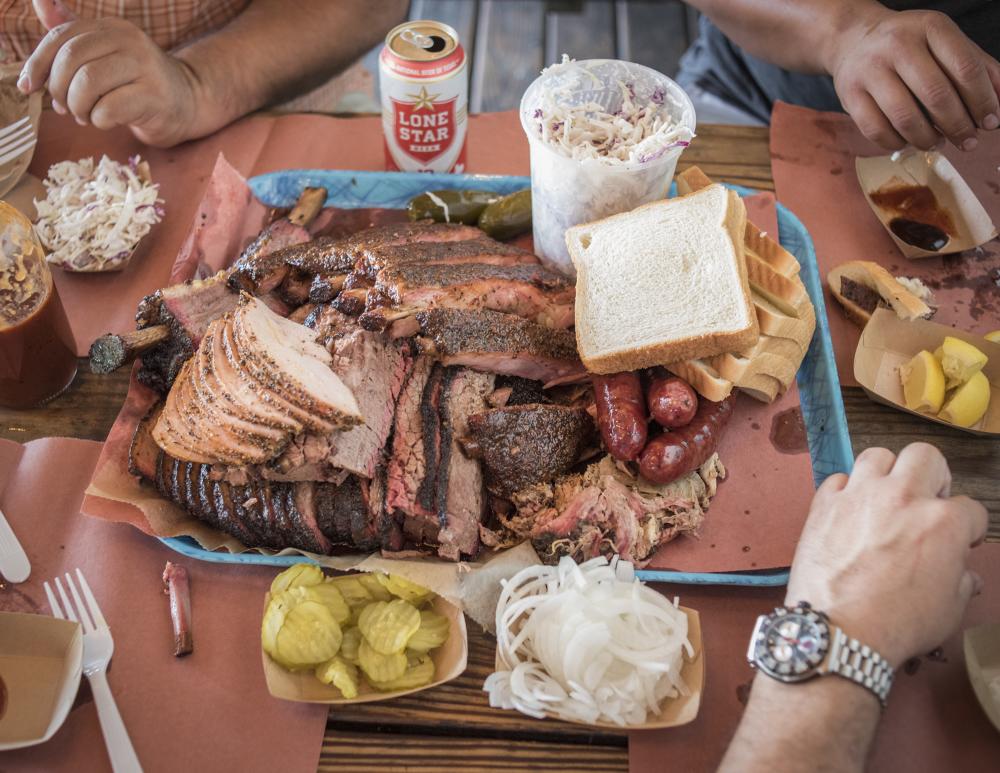 Franklin Barbecue. Credit Wyatt McSpadden.
Franklin Barbecue is touted as the best BBQ in America, and quite possibly the planet. Pitmaster Aaron Franklin's legendary melt-in-your-mouth brisket—dry-rubbed USDA Prime brisket that's smoked for 12 hours over native post oak—may be the main attraction but don't sleep on the supporting cast. Try the juicy pulled pork and house-made sausage that has just the right amount of "snap."
Available for curbside pickup: preorder.franklinbbq.com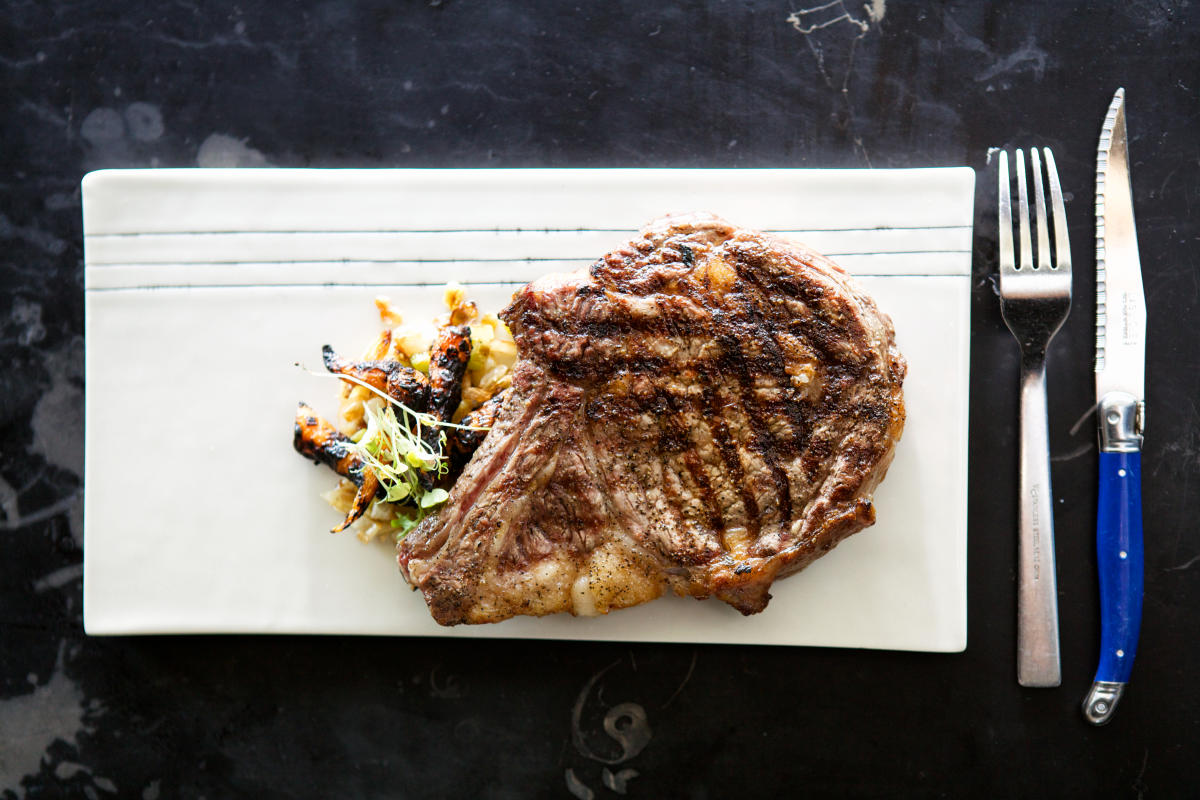 Courtesy of Salt & Time.
Salt & Time isn't just a convenient place to pick up artisanal salumi and butcher cuts of local meat, it's an all-day restaurant serving steaks and burgers (obviously) alongside lighter fare and a nicely curated wine and beer list.
Available for dine-in, reservations and takeout: saltandtime.com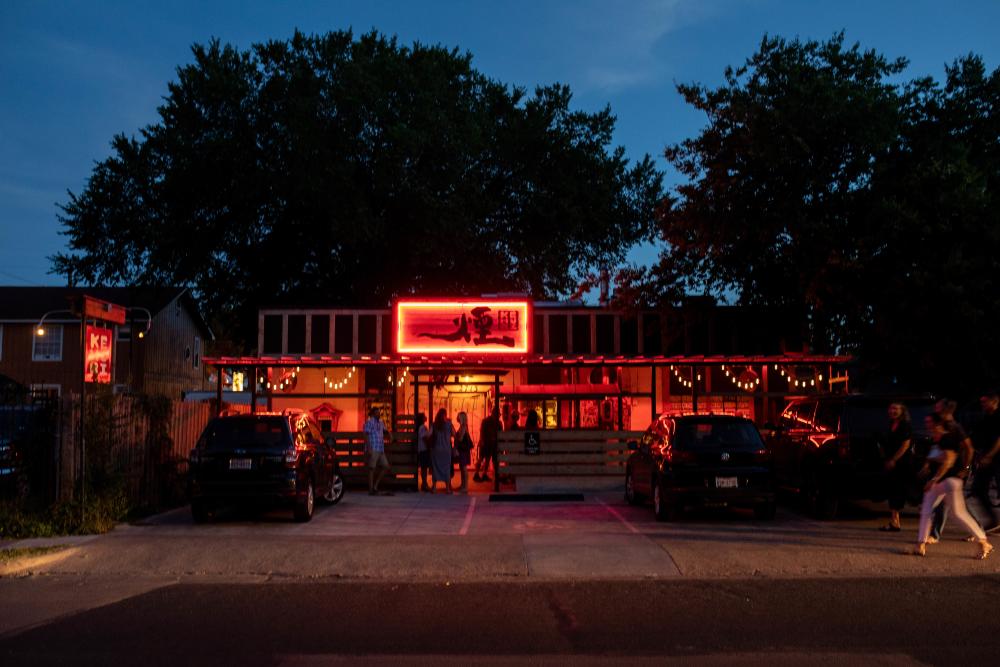 Kemuri Tatsu-ya. Credit Julia Keim.
Texas izakaya Kemuri Tatsu-ya is known for its playful take on classic Japanese pub fare. Dishes rotate seasonally, and the menu gives a Texas tip of the hat to Japanese eats, such as the octopus fritters topped with Texas chili, cheddar and smoked jalapeño. Be sure to sample a sake.
Available for dine-in and reservations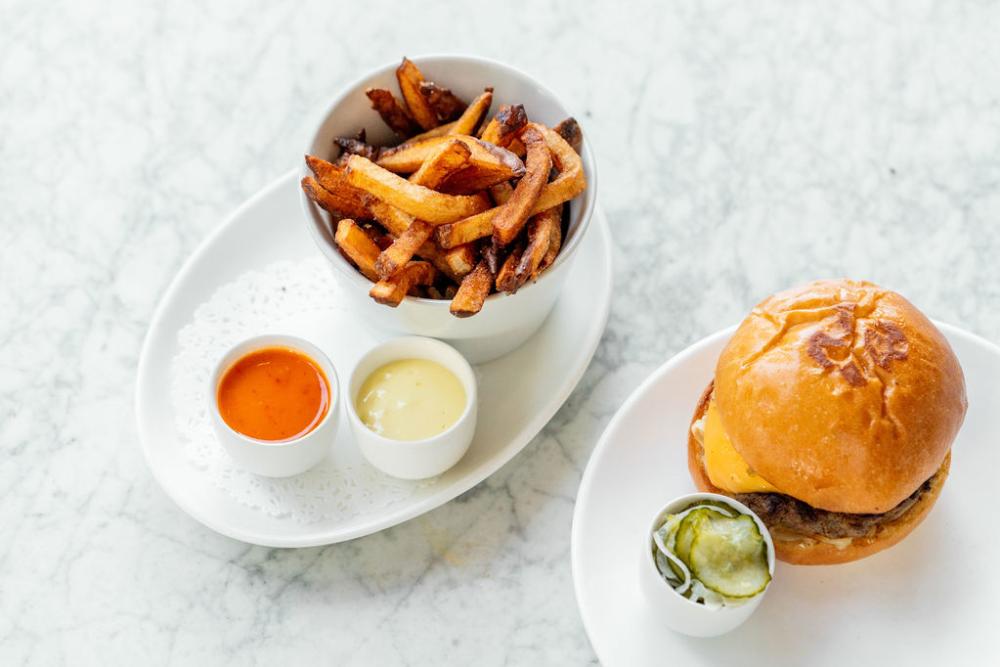 Launderette. Credit Robert J Lerma.
Housed in a former coin-operated launderette, this chic cafe is East Austin's go-to for brunch with friends, happy hour, and date nights. Launderette menu favorites include the plancha burger (with frites, of course), wood-grilled octopus and the Funfetti-inspired birthday cake ice cream sandwich.
Available for dine-in, reservations and takeout: toasttab.com/launderette/v3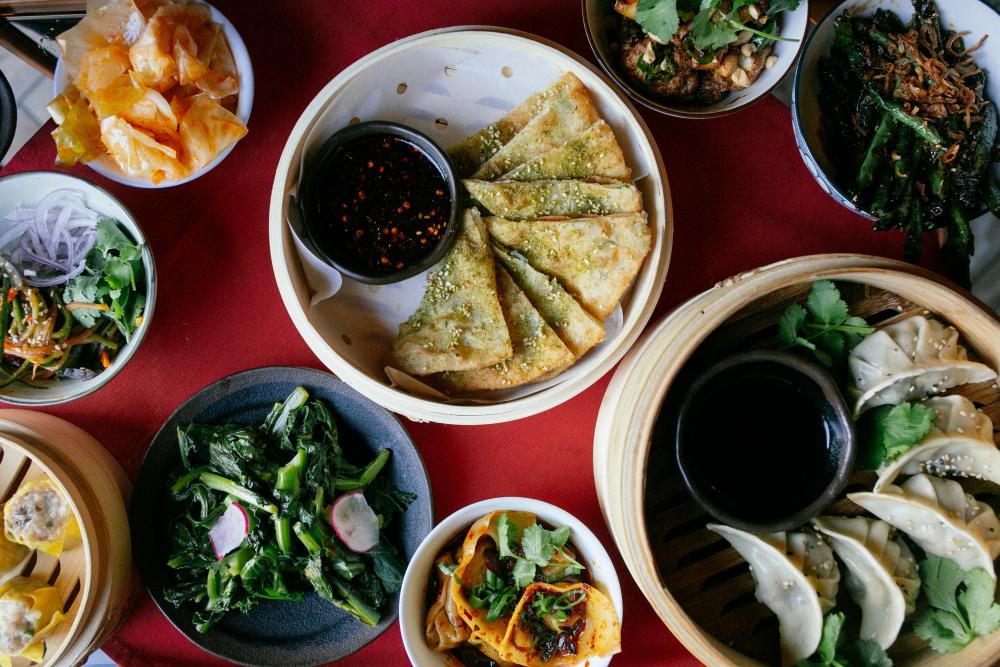 Courtesy of Old Thousand.
Old Thousand's  "dope Chinese" is crazy delicious--plain and simple. Dishes like the Szhchuan-spiked mala fried chicken and xiao man noodles with its chili oil kick jump off the plate as well as the brisket fried rice. And they have a killer cocktail program! Try the iron monkey, a rum-based tiki drink perfect for cooling down tingling tongues.
Available for dine-in and takeout: (737)-222-6637 or toasttab.com/old-thousand/v3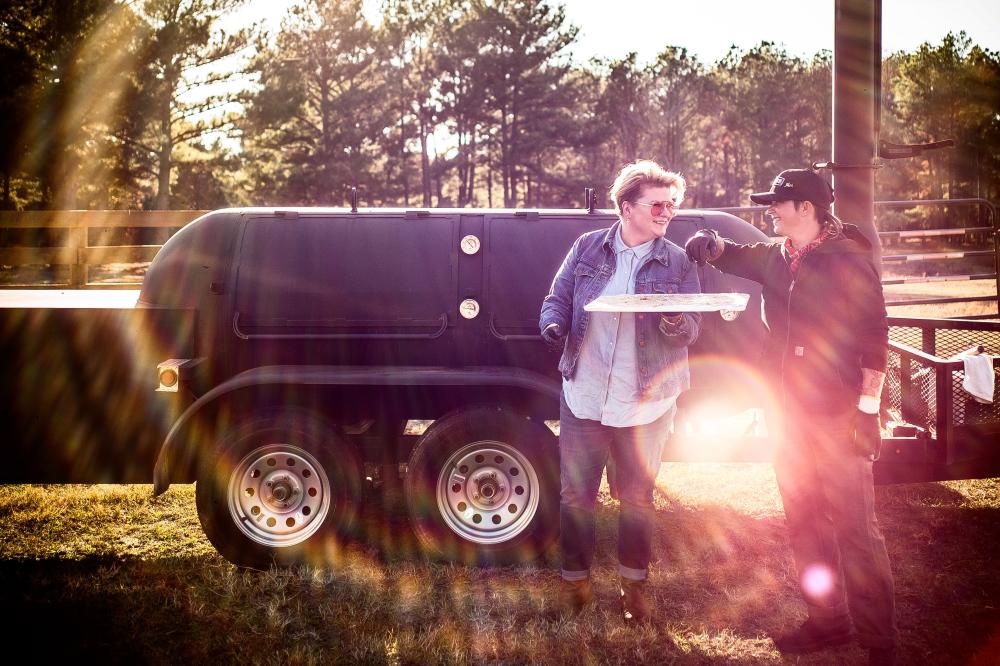 Courtesy of la Barbecue.
la Barbecue is owned and operated by two badass women, including LeAnn Mueller, the granddaughter of Louis Mueller and daughter of Bobby Mueller (two Texas 'cue legends). A trip to la's must include slices of fatty brisket (which, dare we say... rival Franklins'), and a side of the queso shells and cheese. 
Available for dine-in and takeout: toasttab.com/la-barbecue/v3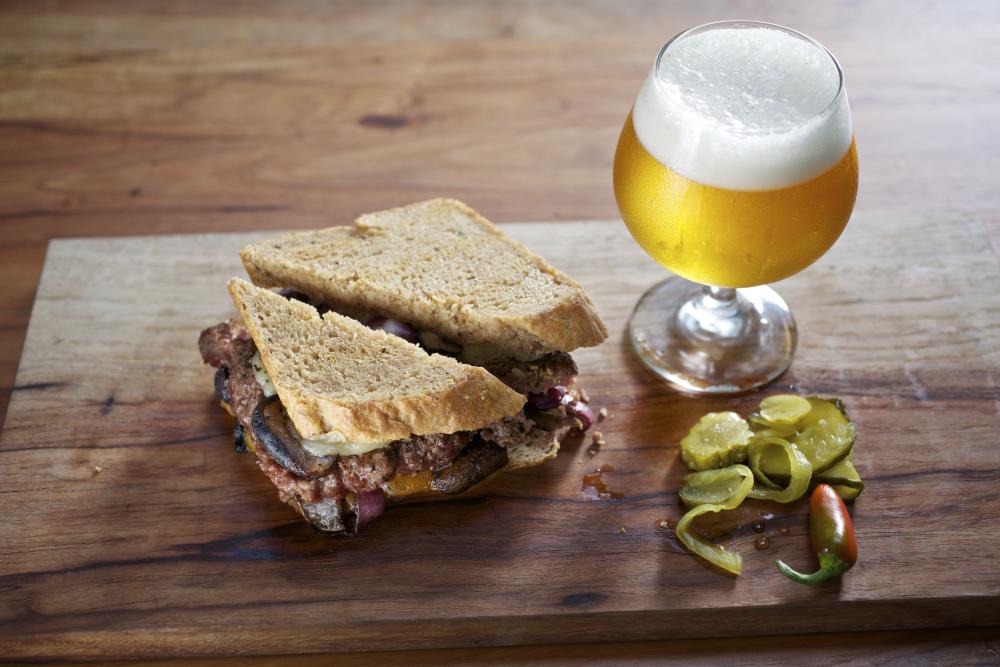 Dai Due. Credit Jody Horton.
Nothing is wasted at butcher shop and restaurant, Dai Due. But the restaurant's conscious ethos never overshadows the incredible locally-sourced food. Try the current steak offering, over-the-top double Wagyu cheeseburger or Sunday-only fried chicken.
Available for dine-in, reservations and takeout: app.upserve.com/s/dai-due-butcher-shop-and-supper-club-austin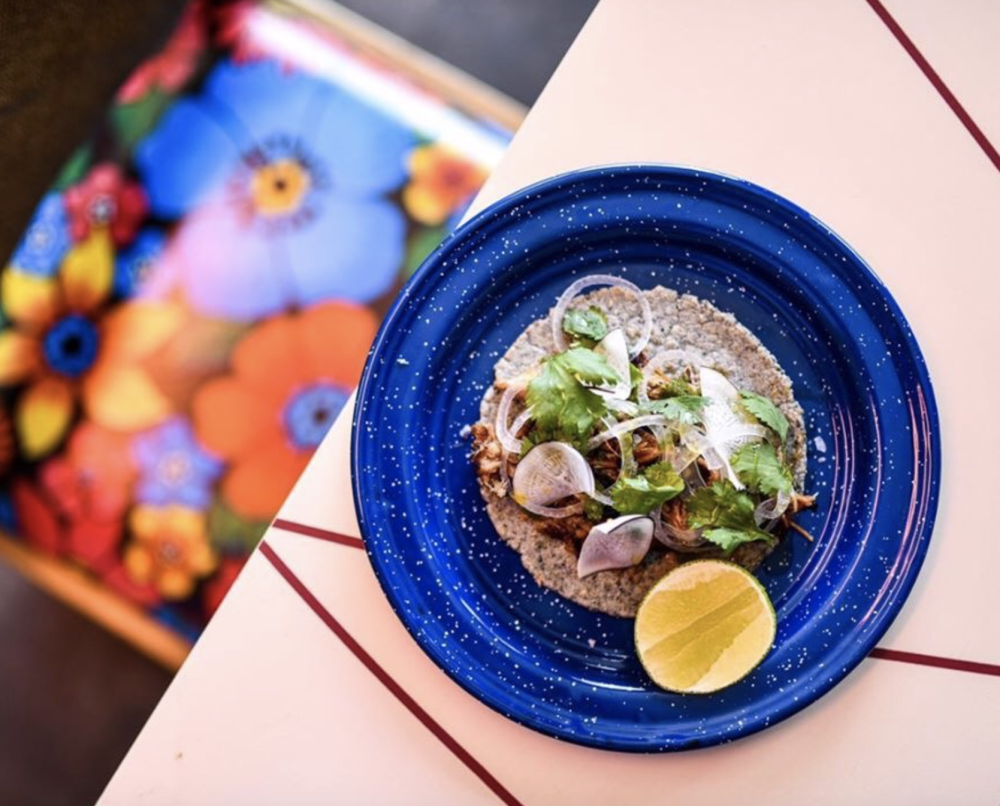 Nixta Taqueria. Credit Jacob Lerma.
Nixta Taqueria is impossible to miss; just look for the tiny cobalt building with a mural depicting a caricature of the ancient Aztec god of maize. Nixta's take on tacos starts always with fresh corn tortillas that are then topped or filled with colorful ingredients that burst with flavor. Order the super popular beet "tartar" tostada—roasted beets, lime-spiked avocado crema and salsa macha aïoli on a crispy corn tostada.
Available for dine-in and curbside pickup: nixtataqueria.square.site
Contributed by Anastacia Uriegas.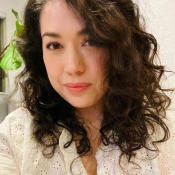 Anastacia Uriegas is an Austin-based freelance writer, designer, and photographer and serves on the board of directors for the Austin Dames d'Escoffier. When she's not exploring natural wines and rare mezcals, she hanging out with her dog babies, Peanut and Olive, who bear a striking resemblance to Ewoks​.