Old East Austin is a historic district located to the south of East Seventh Street, to the west of Interstate 35, and to the north of Martin Luther King Boulevard. Texas. Rooted in a vibrant history of blues and jazz, East Austin represents the cultural richness and history of the city's thriving African American community.
Between 1910 and 1930, more than 1.6 million African Americans left the provincial South and moved to large cities in the North, Midwest, West and Southwest. Due to Austin's steady growth throughout the period, many African Americans families were drawn to the small neighborhoods in the eastern part of the city. Although East Austin has gone through many changes over the decades, the region still symbolizes an important and meaningful aspect of Austin's history. Here visitors can find many historical sites to explore.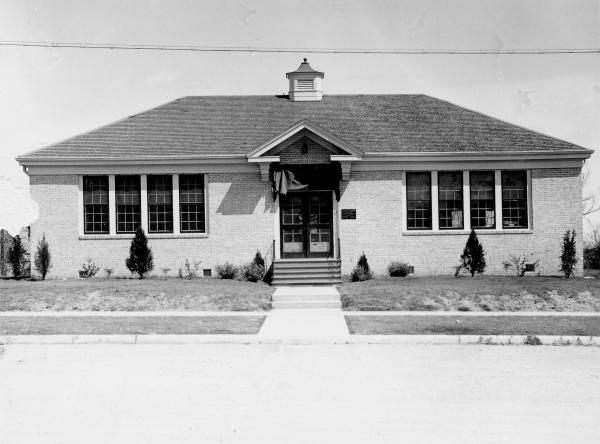 George Washington Carver Library. PICA 010518. Courtesy of the Austin History Center.
George Washington Carver Library
Built in 1926 as Austin's first library, the building was moved to East Austin in 1933 to become Austin's first branch library. It is adjacent to the George Washington Carver Museum and Cultural Center, built in 2005 and dedicated to the collection, preservation, research and exhibition of African American cultural material.
1165 Angelina St. 512-974-4926. Free. austintexas.gov
Texas State Cemetery
Since 1851, this exquisitely landscaped burial ground has been the final resting place for many Texas leaders, including the "Father of Texas," Stephen F. Austin. Texas' fallen soldiers from the Civil War to modern times are honored here.
909 Navasota St. 512-463-0605. Visitor center on site. Free. cemetery.state.tx.us
Tejano Walking Trail
Designated as a National Recreation Trail by the National Parks Services, the Tejano Walking Trail of East Austin stretches from the Emma S. Barrientos Mexican American Cultural Center in the Rainey Street neighborhood to the Music Garden at the Cepeda Library, near Boggy Creek Greenbelt. The trail loop is just under 5 miles, and features historical and cultural gems in the East Cesar Chavez and adjacent Holly neighborhoods.
Brochure download: eastcesarchavez.org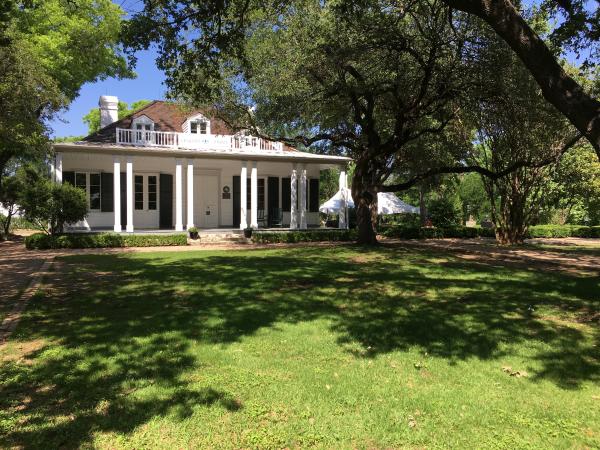 French Legation Museum (Closed for restoration)
In 1839, King Louis Philippe sent Alphonse Dubois to the Republic of Texas to represent the interests of France in the new nation. He began building the Creole-style house to entertain and impress, but left the house for others to complete in 1841. The State Historic Site is downtown Austin's oldest building.
802 San Marcos St. thc.texas.gov
More East Austin Historic Sites
The Dedrick Hamilton House, owned by one of the first freed slaves in Austin, Thomas Dedrick, is now the centerpiece of Austin's African American Cultural Heritage District. 912 E. 11th St.
Victory Grill was a stop on the "Chitlin Circuit" that brought name entertainers of color to Austin starting in 1947. 1104 E. 11th St.
Huston-Tillotson University traces its beginning to 1876, with buildings from 1911 and 1914. 1820 E. Eighth St.
Today, the Huston-Tillotson Rams are based at Downs Field, a historic baseball field that was home to negro minor league team the Austin Black Senators in the early 1900s. 2816 E. 12th St.
Nearby are Historic neighborhoods Guadalupe, San Bernard, Willow-Spence and Swede Hill.
Learn more about Historic Austin with a guided Downtown Walking Tour!