Austin's local-centric culture makes it a great city for lunch enthusiasts—we don't have to settle for sad subs or drive-thru chains. We have chefs who refuse to compromise on quality, chic diners and plenty of great delivery services to choose from. So, next time you find yourself wanting to get away for a mid-day meal, treat yourself to one of Austin's best lunch spots.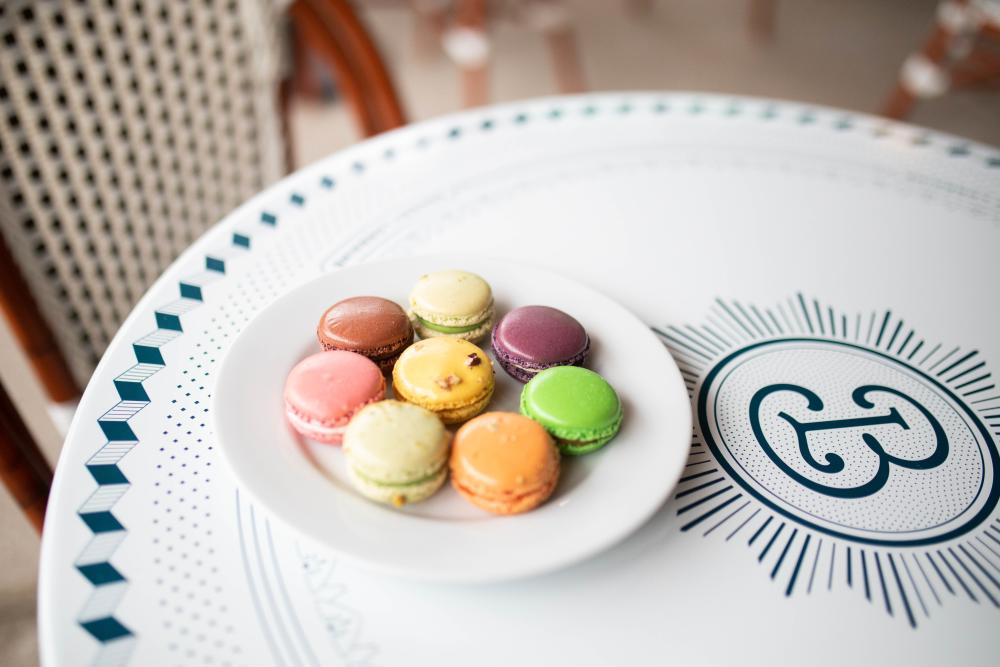 Courtesy of Bakery Lorraine.
While Bakery Lorraine is recognized nationally for its technicolor assortment of macarons and too-gorgeous-to-eat French pastries, the bakery also satisfies savory cravings in the form of sandwiches, soups, salads and more. The Cuban sandwich and BLT, both made using Bakery Lorraine's fresh bread, are lunch standouts.

Better Half Coffee & Cocktails. Credit Alison Narro.
Chic minimalist all-day diner Better Half goes from serving coffee and pastries to hearty lunches to happy hour wine and cocktails to delish dinners. For a light lunch, we love The Big Salad—greens with a ginger peach vinaigrette, fresh peaches, green beans, cucumber, peppers, almonds and blue cheese. Or, you know... the BLT.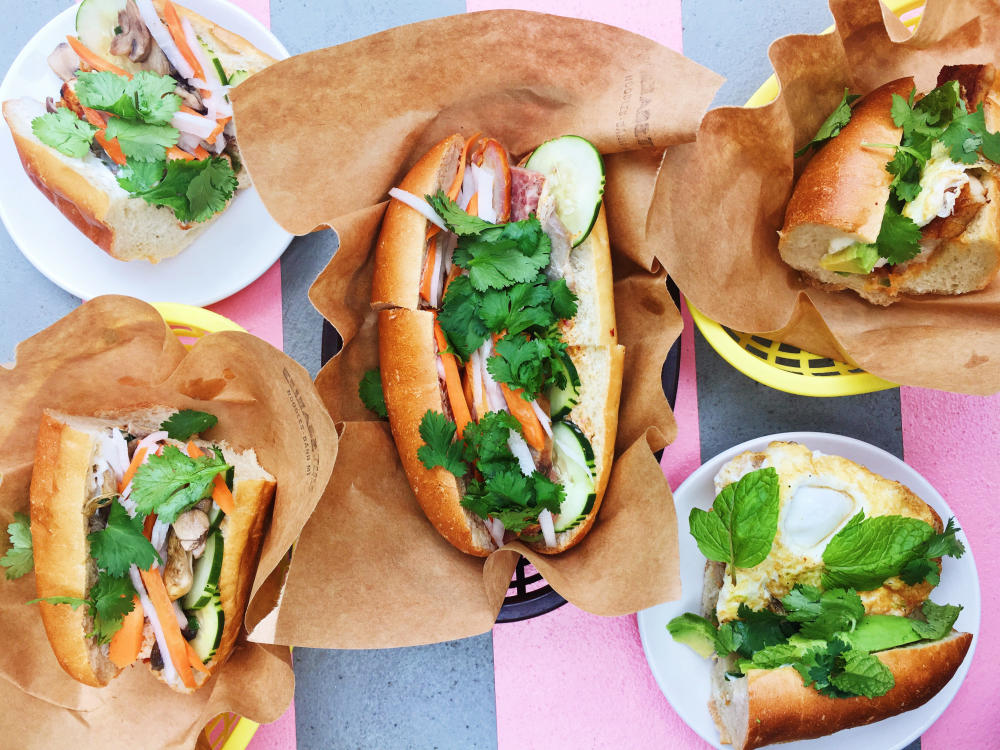 Elizabeth Street Cafe. Credit Annie Whitehead.
Vietnamese spot, Elizabeth Street Cafe, is one of the prettiest places to grab lunch, from the prints worn by the staff down to the complimentary matches. Take in the lovely surrounding while you enjoy the kaffir lime fried chicken bun bowl—rice vermicelli, lettuce, herbs, cucumber, pickled veggies, jalapeño, roasted peanuts, nuoc cham and fragrant fried chicken.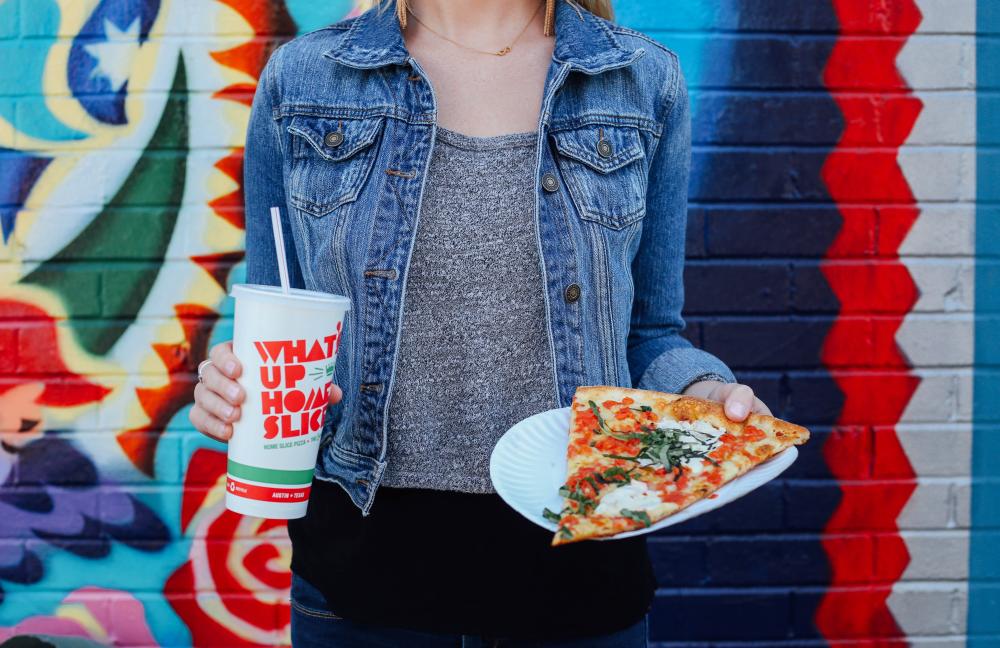 Home Slice Pizza. Credit Julia Keim.
Home Slice has long been a fixture on South Congress, providing much-needed sustenance to families and late-night revelers. (Home Slice recently expanded to three locations!) The pizzeria's signature style is tried-and-true authentic New York-style, with large thin slices and a characteristic crisp. Try the bestselling white pie—extra virgin olive oil, garlic, ricotta, mozzarella and spinach.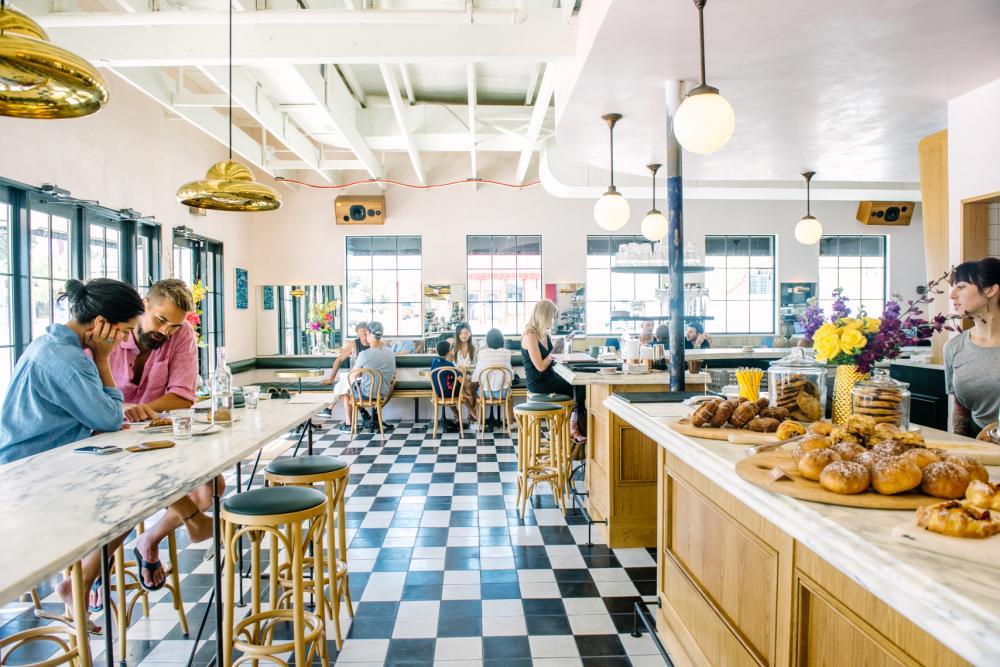 June's All Day. Credit Alex Valenti.
Super stylish all-day cafe, June's is perfect for a lunch date with a friend, a quick solo lunch, and, our favorite... working lunches that involve wine. We love the decadent ham and cheese Croque Madame—buttery toasted bread filled with jambon Paris, gruyère, fried egg, and greens with the yummy French onion soup. June's sommelier, and namesake, is an authority on all things wine, so ask for recs!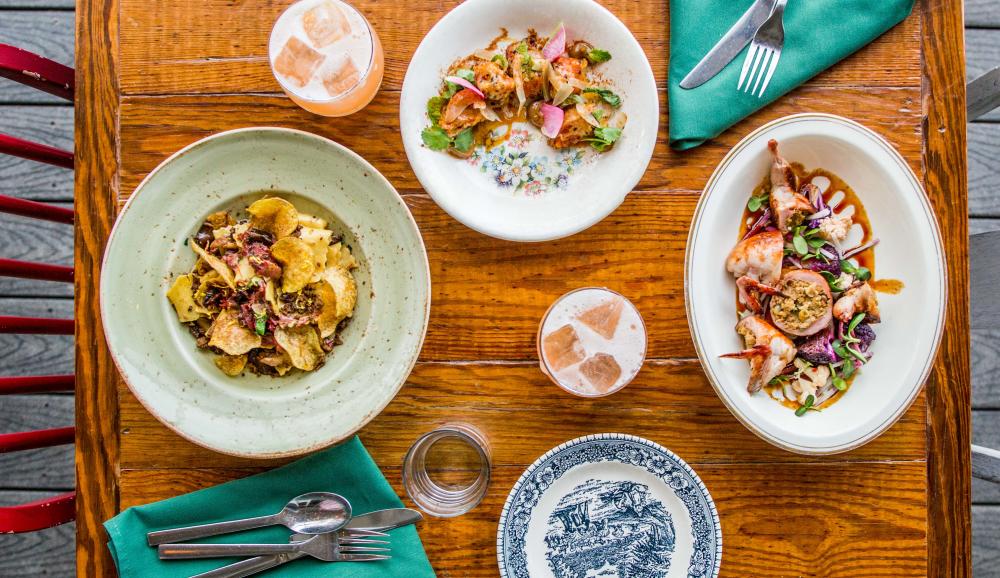 Odd Duck. Credit Richard Casteel.
Odd Duck has been making seasonal, local, farm-to-table food since before it was a thing. Come into the cozy space for Odd Duck's ever-changing menu of small and shareable plates that highlight the seasons' ingredients with flavors and techniques from all over the world.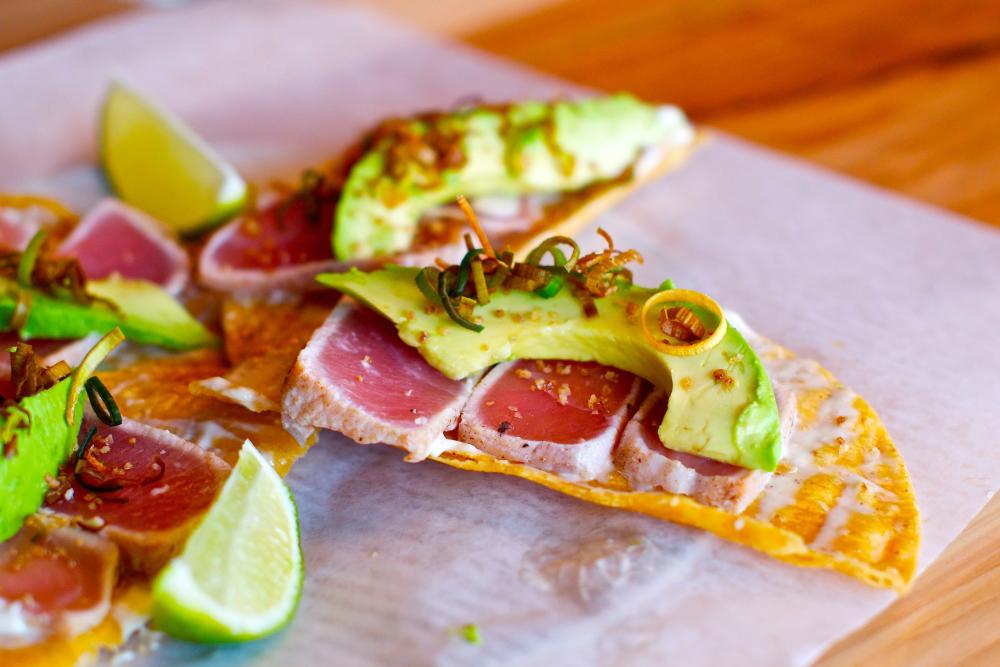 Courtesy of Taco Flats.
Taco Flats keeps it simple and delicious with their Mexico City-style breakfast and not-breakfast tacos, appetizers and cocktails made from scratch and never mixes. The pirata taco on flour is one of our favorites, first jack cheese is grilled onto the handmade flour tortilla before it's filled with refried black beans, grilled beef fajita, grilled onions and cilantro.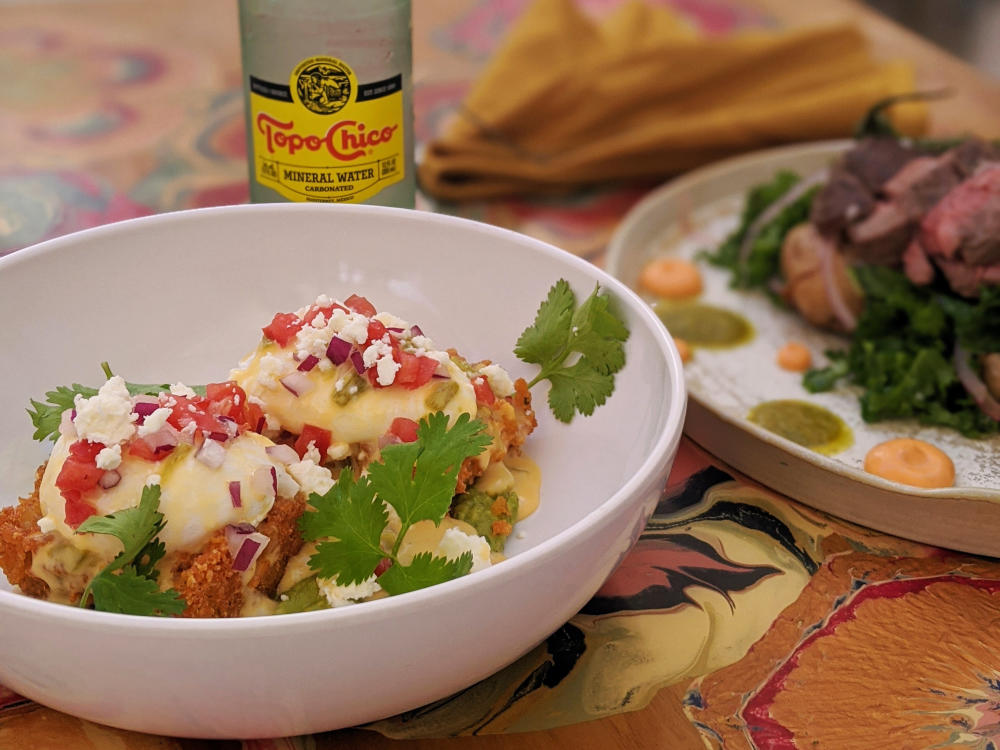 Sixth and Waller. Courtesy of East Austin Hotel.
At East Austin Hotel's stylish global diner, Sixth & Waller you can have modern comfort food and a drink while people-watching from a cozy booth. Try the chilled garlic-sesame udon noodles (smoked mushrooms, scallion, cucumber, watermelon radish, chile oil).
Contributed by Anastacia Uriegas.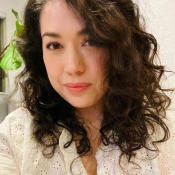 Anastacia Uriegas is an Austin-based freelance writer, designer, and photographer and serves on the board of directors for the Austin Dames d'Escoffier. When she's not exploring natural wines and rare mezcals, she hanging out with her dog babies, Peanut and Olive, who bear a striking resemblance to Ewoks​.