Fall Music Festivals & Events
Austin has no trouble living up to its Live Music Capital of the World® reputation. Boasting more than 250 music venues and an amazing nightlife scene, the vibrant entertainment and culture scene only gets hotter as autumn temperatures drop. Austin's fall calendar brings essential music festivals and events that are sure to get you moving and grooving. Here are a few to watch for.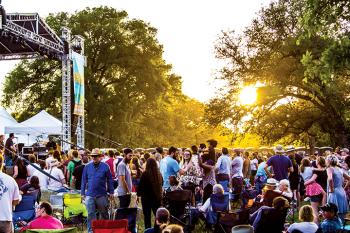 9/14/21
HAAM Day
Virtual Event
In support of the local low-income working musicians who might not have access to affordable healthcare, HAAM Day was created to help enhance Austin's economy and quality of life. By resolving some of the challenges these musicians face, the Live Music Capital of the World® is able to stay alive and we get to enjoy what we love: music!
myhaam.org/haam-day
9/16/21 & 9/18/21
VIVA Mexico
Virtual Event
The Emma S. Barrientos Mexican American Cultural Center will be hosting the 14th annual Viva Mexico Celebration virtually on September 16, and in-person on September 18. Explore Mexico's history, culture, and tradition through visual arts, dance and musical performances from a solid lineup. This event is free so be sure to secure your spot fast!
maccaustin.org
9/25/21
Austin Summer Carnival
The Venue ATX
No, this isn't a carnival with stuffed animals, cotton candy and rollercoasters—this is the Austin Summer Carnival, a celebration of African heritage with Brazilian, Latin and Caribbean rhythms. This summer, dance the night away with beats from DJ Ray, Selecta Rah and a special guest artist at The Venue ATX.
austinsummercarnival.com
10/1/21 - 10/3/21 & 10/8/21 - 10/10/21
Austin City Limits Music Festival
Zilker Park
The annual ACL Festival is back in full swing and is ready to give Austin a weekend full of live music, tasty food, and fun activities. Every year, festival-goers can experience a diverse lineup of acts with eight stages, more than 130 performances and have the opportunity to indulge in the fun over two full weekends of music!
aclfestival.com
10/21/21 - 10/24/21
Old Settlers Music Festival
Tilmon, TX
Founded in 1987, the Old Settlers Music Festival is an annual bluegrass, Americana, roots music festival, and camping community that many flocks to every year. At this magical music celebration, guests are able to discover new artists, camp under the stars, and make lasting friendships and memories. To ensure everyone's safety, check out their new health protocols.
facebook.com/oldsettlers
10/28/21 - 10/31/21
LEVITATION
Red River Cultural District
Get those costumes and tickets ready for the epic psychedelic music and art festival, LEVITATION, this Halloween weekend! This is a four-day weekend of music that brings art to Austin's diverse Red River Cultural District and east side venues and art spaces. Four-day passes have sold out but single shows are still available for shows across the weekend.
levitation.fm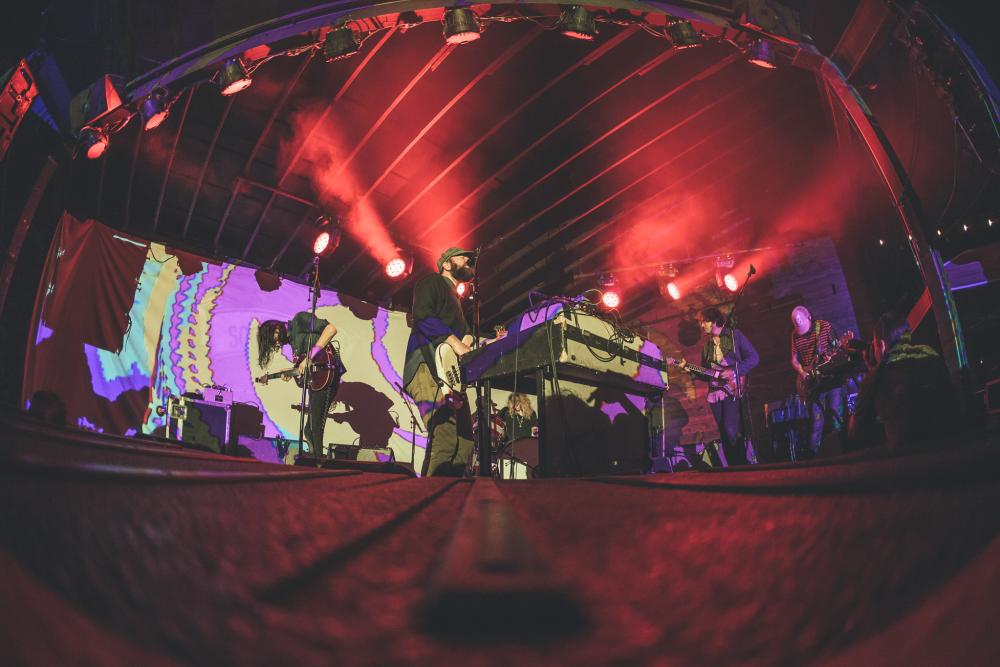 Courtesy of LEVITATION.
11/5/21 - 11/14/21
Wurstfest
New Braunfels, TX
Make a trip to New Braunfels, Texas (just 50 minute drive from downtown Austin) for the unique annual celebration of German culture at Wurstfest, the best ten days in sausage history. Here, you'll enjoy good food, music, dancing, carnival rides and games, beer and entertainment. Freshen up on your German phrases today!
wurstfest.com
11/6/21 - 11/7/21
Austin Celtic Festival
Pioneer Farms
For a taste of Irish, Scottish and Breton culture, the Austin Celtic Festival delivers music, dance, sports, food and more. From folk melodies to traditional Scottish pipes and drums, a full schedule of Celtic music performers is set for this November Festival. When you're not participating in a dance workshop or watching an Irish dance team take the stage, check out the Celtic dog parade, Highland Games for adults and kids or a battle demonstration.
austincelticfestival.com
11/12/21 - 11/14/21
Seismic Dance Event
The Concourse Project
Seismic Dance Event makes a return to Austin, Texas for its fourth set this fall. This boutique music festival is curated for house, techno and underground music enthusiasts and takes place at the brand new The Concourse Project venue, with more than seven acres of land. Don't miss out on this festival, with a reputation for it's crowd culture and thick vibes, so buy your tickets today!
seismicdanceevent.com
11/26/21 - 11/27/21
Austin Area Jazz Festival
The Austin Area Jazz Festival is building a legacy of great jazz in Austin, one step at a time. This annual festival strives to show the importance of jazz music, culture, art, love for the Austin area and diversity through a weekend of live performances. Lineup and details to be announced.
austinareajazzfestival.com
12/15/21 - 12/24/21
Armadillo Bazaar
Palmer Event Center 
It's the most wonderful time of the year, folks! The Armadillo Bazaar is a 10-day fine art shopping destination that features award-winning work from a variety of artists with live music and two full bars in a festive, lively atmosphere. There are plenty of activities to participate in while attending this event so get ready to have some holiday fun!
armadillobazaar.com
Contributed by Brooke Lewis. Photo of Old Settler's Music Festival, credit Sigi Gonzalez.