Day trippers (and locals) will find lots of exciting things to do in Austin. Hike or bike scenic trails, have a picnic in the park or head to an old-fashioned drive-in movie theater. The options are endless.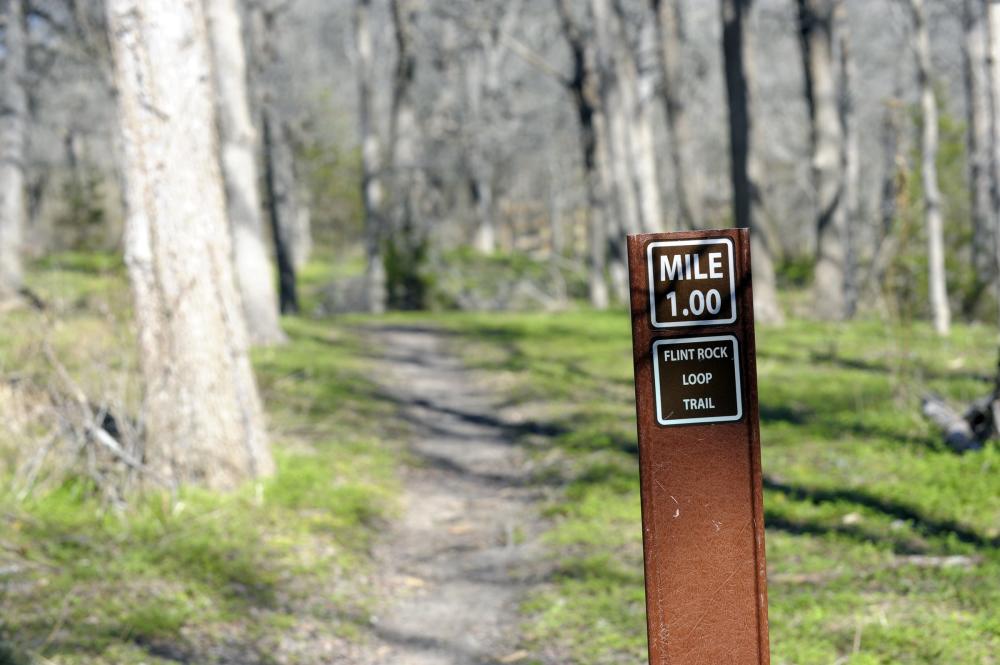 Courtesy of McKinney Falls State Park.
Hike & Bike
Take off on a hiking or cycling trail. At the wild Blunn Creek Preserve, hike or bike the looped trails and make your way up to the panoramic overlooks nestled atop ancient volcanoes that erupted 75 million years ago. McKinney Falls State Park is home to the swirling Onion Creek and one of the oldest bald cypress trees in Texas (estimated to be more than 500 years old). Mountain bikers love the 18 picturesque miles of trails at Reimers Ranch Park, plus you can cool off after your ride with a dip in the nearby Pedernales River (bring cash for entry). Reservations are required at Emma Long Metropolitan Park, where the forested Turkey Creek Trail passes limestone cliffs and features side trails that crisscross over a creek. Or pedal a mountain bike path, surrounded by giant cypress trees. Also check out the Veloway, a three-mile course for cyclists and in-line skaters only that meanders through meadows and woods.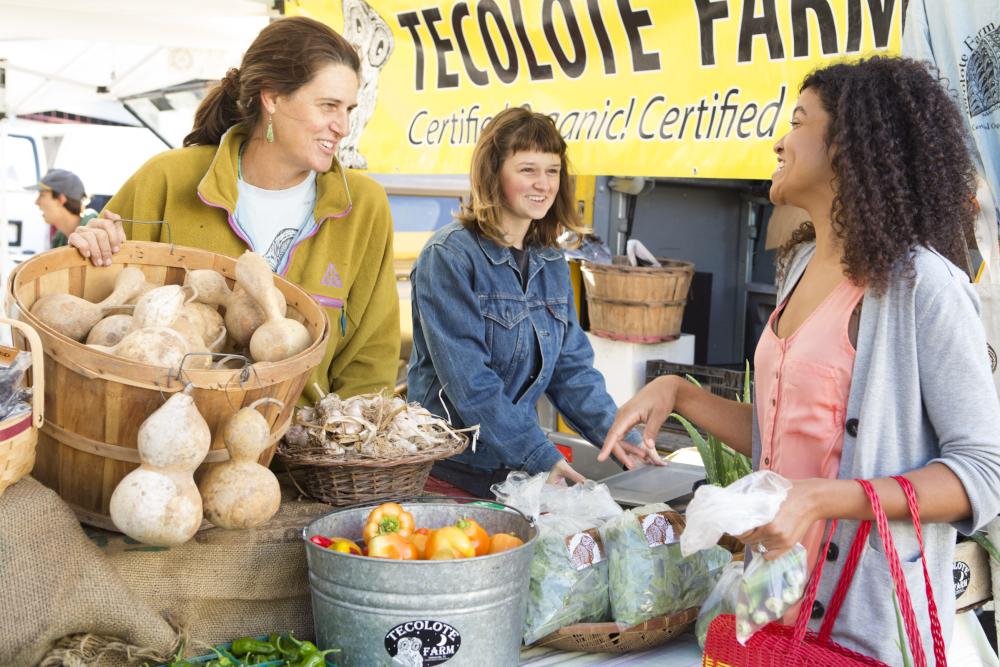 SFC Farmers Market. Credit Buff Strickland, Courtesy of SFC.
Shop Local
Start your day right at a local farmers market, brimming with fresh produce, organic coffee, artisan goods, colorful flowers and live music. Check out the SFC Farmers' Market Downtown and SFC Farmers' Market at Sunset Valley, Texas Farmers Market at Mueller and Barton Creek Farmers Market.
Do some specialty shopping and pick up a little something for yourself. Learn all about cheese with a tasting at the acclaimed Antonelli's Cheese Shop. Snag one-of-a-kind jewelry and clothing made by local crafters at Parts & Labour. Spoil your kiddo with a classic handmade toy from Terra Toys. Scope out some new wheels at Mellow Johnny's Bike Shop. Or pick up provisions like homemade soap and honey at Pioneer Farms' General Store.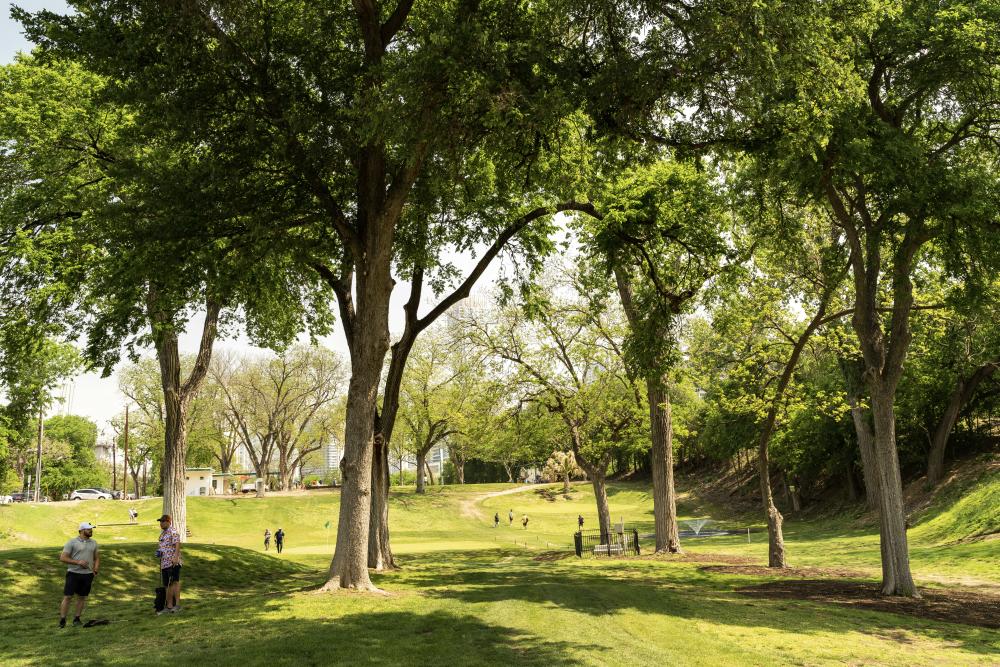 Butler Park Pitch & Putt. Credit @anttivesin.
Play a Round of Golf
Take a swing at one of Austin's lush golf courses, which are open with social distancing regulations in place. Lions Municipal Golf Course (locally called Muny) has been popular since opening as Austin's first public golf course in 1934, and is listed on the Texas Registry of Historic Golf Courses. Grey Rock Golf Club boasts 160 acres of towering oak trees (presenting challenges for golfers) and majestic views in the heart of Texas Hill Country. The rambling Falconhead Golf Club, created by PGA Tour designers, is a public daily-fee course that offers a taste of pro level-quality golfing. Avery Ranch Golf Club blends an upscale golf course seamlessly into a natural setting of limestone caverns, rolling hills and gentle streams. Butler Park Pitch & Putt is a great spot for a quick round. Play on their nine par-3 holes & putting greens, then grab a biscuit sandwich and cold beer from the beer garden.

Zilker Park Dogs & People. Credit Ryan Kyte.
Picnic in the Park
The 360-acre Zilker Park is a great spot for a picnic, chilling under a tree with a book picked up from BookPeople on trendy West Sixth Street, or setting up games for the kids to play. Cool off with a swim in Barton Springs Pool (advance reservations required) or walk the Ann and Roy Butler Hike-and-Bike Trail, which winds along Lady Bird Lake. Take a break on the Boardwalk at Lady Bird Lake and snap a selfie with the memorial statue of Austin music legend Stevie Ray Vaughan, stationed at Auditorium Shores.
Pack a picnic with delicious takeout from local restaurants, like chicken and waffles from 24 Diner (don't forget the Bloody Mary kit); vegan eats such as the Israeli couscous bowl from The Beer Plant, the world's first plant-based gastropub; or barbecue to-go from LeRoy and Lewis.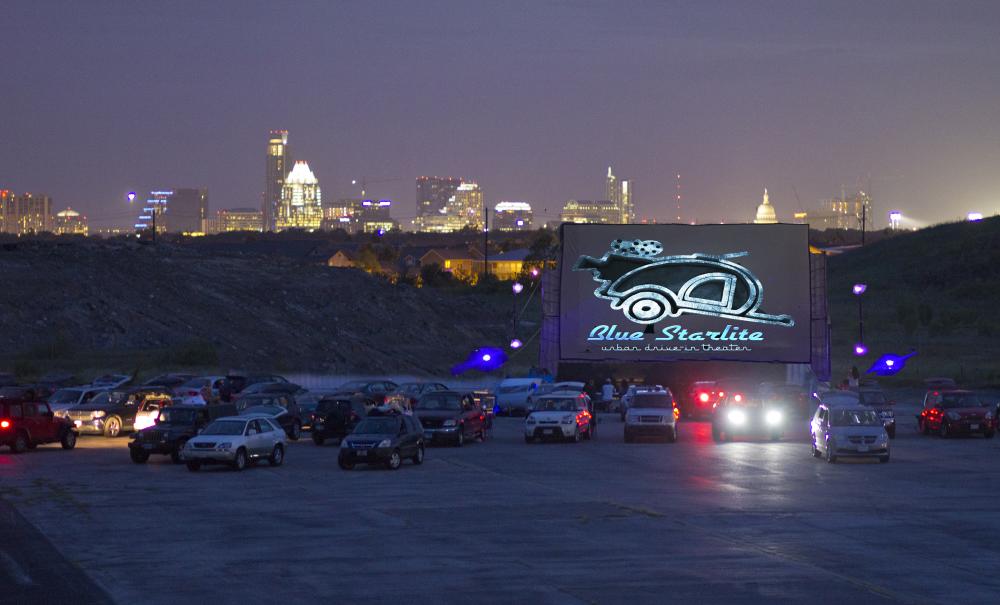 Courtesy of Blue Starlite.
Catch a Movie
Plan a night of nostalgia and motor over to the Blue Starlite Mini Urban Drive-In to catch an indie film or cult classic at Austin's only drive-in movie theater. This mini version of a traditional auto cinema typically features two films per night. Or, pick a flick and head to the Alamo Drafthouse where you can enjoy craft cocktails, local beers on tap and tasty bites from the comfort of your theater seat. Or, head over to locally owned Violet Crown Cinema to see indie and documentary films shown on four screens.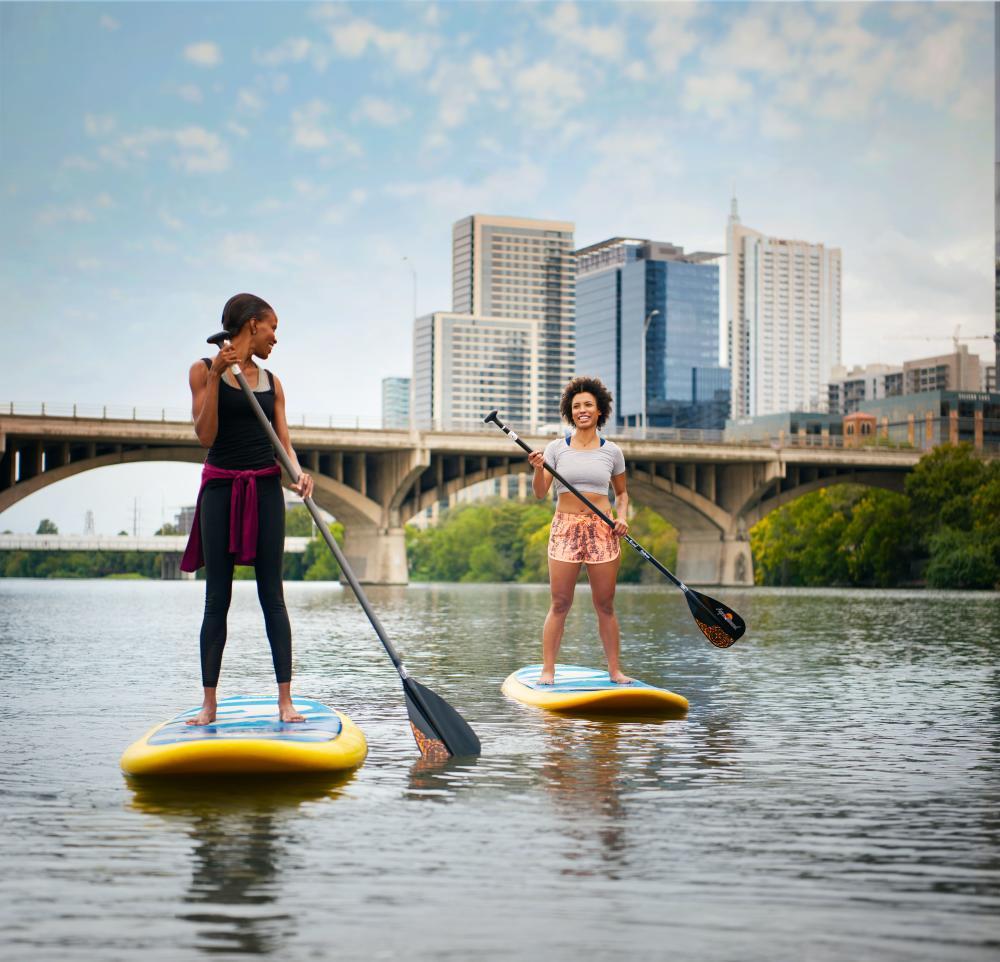 Paddle & Row
Rent a kayak or SUP and leisurely paddle along some of Austin's most popular waterways. Get on the water in the heart of downtown at Lady Bird Lake, where you'll soak up postcard skyline views. Unlike Lady Bird Lake, motorized boats are allowed on Lake Austin, so you'll find yourself sharing the water with pontoons and water skiers. The 1,200-acre Lake Walter E. Long offers wide-open spaces for everyone from kayakers to fishermen trolling for largemouth bass.
Line up on the Congress Avenue Bridge (also known as the Bat Bridge) to witness a staggering 1.5 million Mexican free-tailed bats fly into the sky from beneath the bridge nightly from spring through fall. You can also get a great view from the Statesman Bat Observation Center, along the Ann and Roy Butler Hike-and-Bike Trail or from the seat of your own kayak or SUP floating on Lady Bird Lake.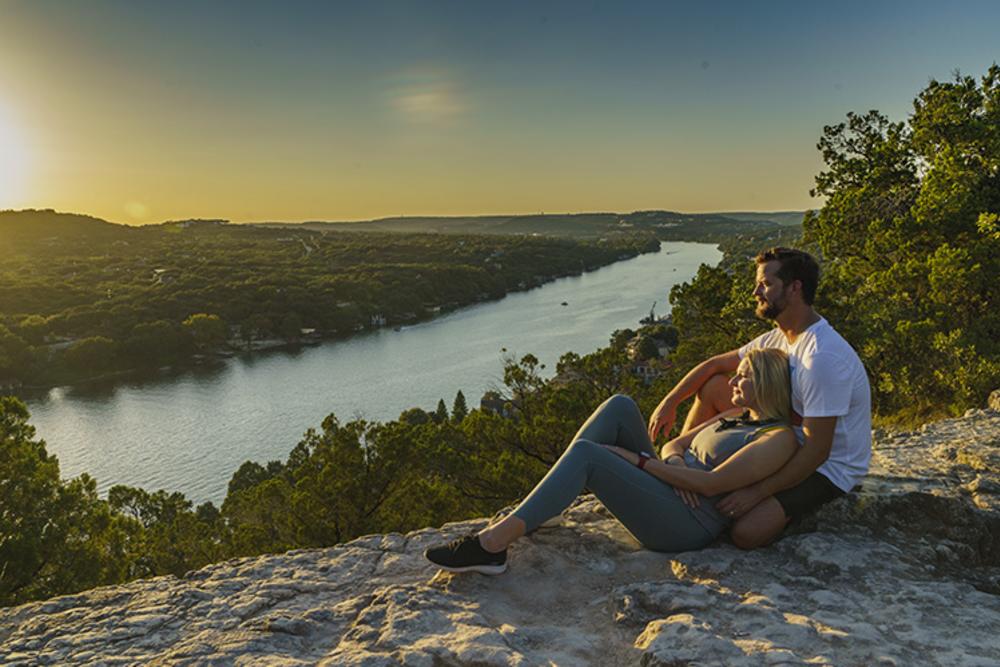 Covert Park at Mount Bonnell. Courtesy of Austin Parks and Recreation.
Take the Scenic Route
Map out a scenic drive and enjoy the beauty of Austin from behind the wheel. Take Highway 290 W to Fitzhugh Road and spend the day stopping at breweries, wineries and distilleries (picking up souvenir bottles along the way). Travel Scenic Drive to Mount Bonnell Road, winding along Lake Austin and ascending up into the limestone cliffs of Mount Bonnell. Loop 360, skirting the edge of Texas Hill Country, will take you to an awesome overlook near Wild Basin Wilderness Preserve and on to Pennybacker Bridge, where you can watch a stunning sunset over Lake Austin.