Everything's bigger (and better) in Texas. In Austin, beer and cider is no exception to this rule. Over 50 breweries operate in the capital city, the most out of all Texas cities. And if you're a live music fan, you're in luck--we've put together a list of the 10 best Austin breweries to enjoy a cold one (or a cold many) while experiencing Austin's live music scene.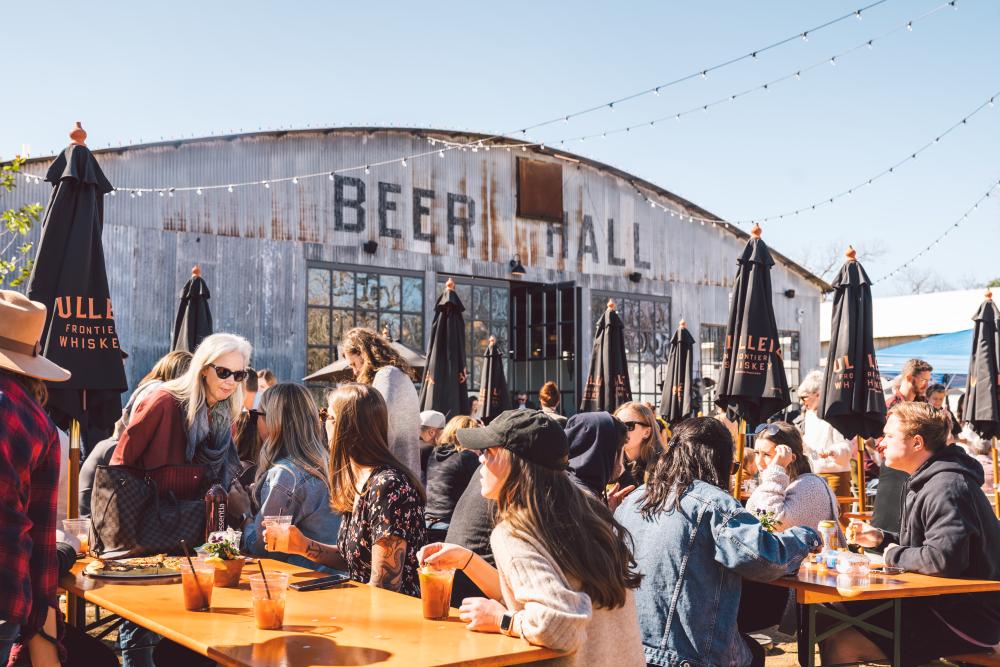 Central Machine Works. Credit Jenna Krackenberger
Central Machine Works, located on the far east side of the city, is a former machine parts manufacturing warehouse that operated during the WWII-era. Today, this carefully restored space now houses a modern brewery that works hard to preserve the blue collar environment of the 1940s in Austin. As part of this cultural preservation effort, the brewery is also quickly becoming a local favorite for seeing live music which it hosts regularly.
On the south side of town is the family-friendly, dog-recommended Meanwhile Brewing. Boasting a massive outdoors space and elegant indoor bar in the more industrial part of town, Meanwhile shows a full calendar of live music and events. The space features a well-curated ensemble of food trucks, a soccer field, and a well-built music lovers' stage outdoors. It's quickly becoming the local musicians' choice brewery for live shows.
For our cider-loving friends, Austin Eastciders has a beautiful taproom in East Austin on Springdale Road. Eastciders has grown in national prominence as one of America's best-selling ciders, and the company is known to release new flavors at its home-base locations. To make it even sweeter, the taproom regularly features live music and other fun events!

ABGB. Credit Jody Horton Photography
ABGB, short for Austin Beer Garden Brewing Company, provides both patrons and musicians with world class hospitality. The venue is stationed in a warehouse-like space in the South Lamar area off of West Oltorf. Austin's top local musicians are invited to play the indoor stage of which the venue's famous "PILS! PILS! PILS!" signage sits above. While you're enjoy the live music and cold beer, make sure to indulge in the ABGB's wonderful selection of pizza pies, salads, and sandwiches.
On the north side, Oskar Blues' Austin location boasts outdoor seating, ample indoor seating, and regular artist pop-up markets with live music and food trucks. The stage has seen some of Austin's liveliest bands over the years and equally as refreshing beer. Try the original Dan's Pale Ale which they've been brewing since June of 2016!
18 miles west of downtown Austin sits the massive 165 acre ranch that is Jester King Brewery. As part of its farmhouse philosophy, the brewery incorporates its own Texas groundwater and local ingredients in its beer and food. On the weekends, patrons can enjoy some time out in the beautiful and spacious Texas Hill Country along with a variety of live music events.
One of the greatest supporters of the live music scene is (512) Brewing. In addition to its amazing Austin brewed craft beer, the company hosts its popular ticketed event series called (512) Cellar Sessions. These events feature intimate live music experiences that are recorded and filmed within the brewery and streamed online.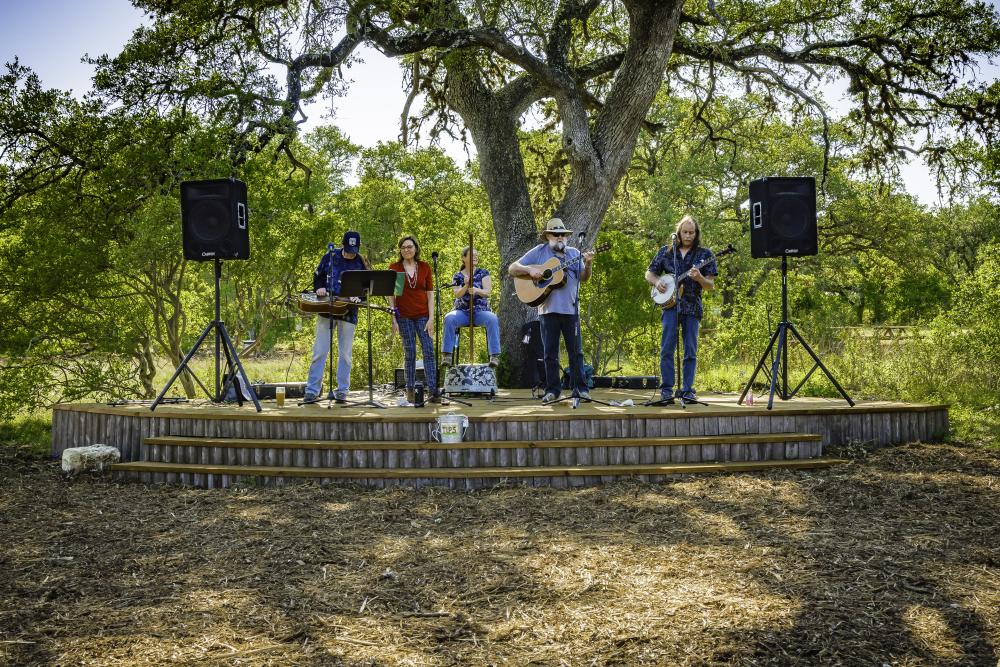 Courtesy of Vista Brewing
Out in the neighboring town of Driftwood is the beautiful 21-acre destination brewery, Vista Brewing. The venue is fully made for your beer-drinking pleasure with a tasting room, farm-to-table restaurant, organic farm, apiary, and event spaces for live music and private events. Experience live music behind the beautiful drop of the Hill Country.
South Austin Beer Garden provides a spacious and rustic themed environment with 60 beers on tap, backyard games, a giant 3000 sq ft deck, fire pits, and live music fit for the South Austin soul. As one of the destination watering holes of the South Austin Shuttle, patrons can easily hop on a shuttle to visit surrounding bars including the Armadillo Den and Lustre Pearl South.
If you can't decide which breweries you want to visit, not to worry! The Twisted Texas Tour is Austin's only concert on wheels. Their popular "Brew Bus Austin Brewery Tour" features a 3.5 hour tour of three various Austin breweries with live music on deck to entertain patrons in between stops. The tour includes a mid-way stop for an included meal from a food truck located onsite at one of the breweries. This is the perfect Austin experience for groups like bachelor or bachelorette parties, a birthday vacation with friends, or any other special occasion!
Contributed by Nathalie Phan.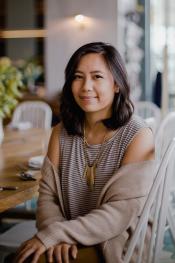 Nathalie Phan is a local music connoisseur and the founder of On Vinyl Media and SoundSync Music. She is passionate about helping Austin musicians and the local music industry.
Twitter: @natphantastic