Driftwood often gets overlooked on the way to other, larger Hill Country towns but it's got a scene in its own right. Of course, it's home to the legitimately world famous The Salt Lick barbecue but as Austinites rush out of the city in search of a little more space and some peace, Driftwood has expanded into a place you'll definitely want to spend a day trip.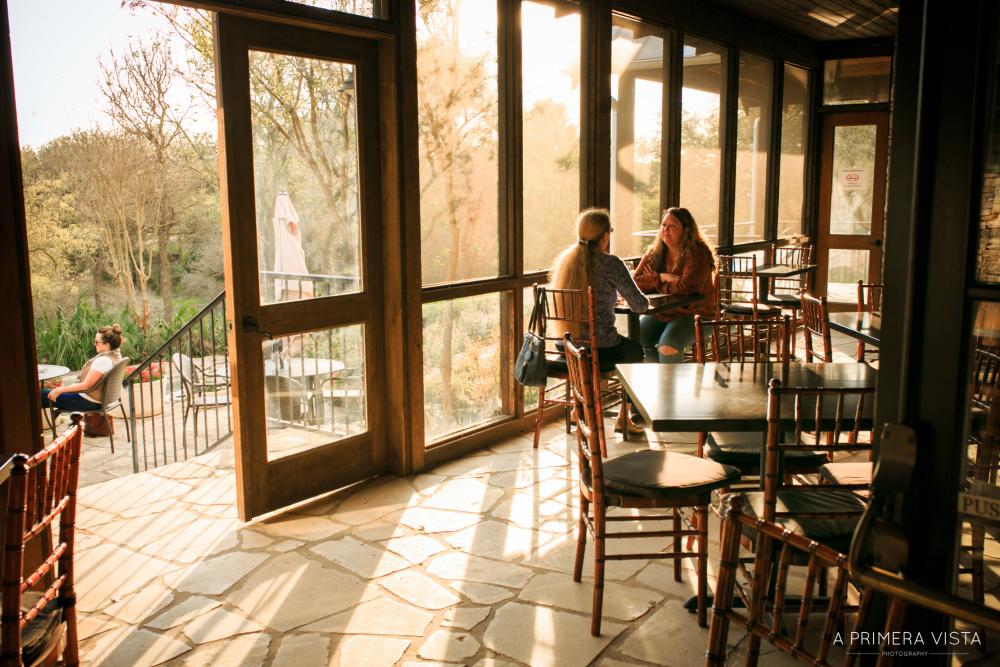 Courtesy of Fall Creek Vineyards.
Wineries, Breweries & Distilleries
This part of central Texas is wine country. Start your vineyard crawl at Fall Creek Vineyards, regarded as one of the vineyards that founded the Texas wine scene. The gorgeous grounds, welcoming tasting room, and 40 years in the business make this a must-stop. Fall Creek wines are 100% terroir-driven and the family remains highly committed to making the best wines in the state. Just down the road, Duchman Family winery is whipping up Italian varietals made with Texas grapes. Though they have a small tasting room, the vineyard property has ample space to sit and sip and a playground for the kiddos. They also have food on site or you can bring your own picnic but make sure to get there early as it gets crowded. Just down the road, Driftwood Estate Winery has a beautiful plot of earth. It's a fantastic spot to have a glass or a bottle of wine, enjoy a bite from the bistro, and watch the Texas sunset from a shaded patio.
Fans of agave-based spirits have found a heart-home at Desert Door, a mystical shop selling Sotol. They're doing it right, too, given that they've been named the Best Craft Specialty Spirits Distillery by USA Today. The tasting room is incredibly designed, capturing the essence and imagination of the distillers. They often host events that bring in art, live music and cocktail classes. If you're feeling peckish, Lo Salvaje, the onsite food truck will fill you up with a menu of wild game, including a fried qual sandwich, duck tinga quesadilla and more. The best place to get a taste of everything Texas is the Hill Country Tasting Room. The playful space offers beers, wines, and ciders from all across the state and they're constantly updating their taps and menu to reflect the best of what's available. You might not know it by looking at the warehouse-like facade but Stinson's Distilling is a super cool spot to get a cocktail. In addition to vodka, gin, whiskey and traditional liquors, they make some pre-batched bottled and sold cocktail concoctions. Two crowd pleasers are the Texas Holiday Nog and the Carajillo. Vista Brewing is one of those breweries that knows how to please a crowd. Lots of room inside and out, live music on the weekends, great beers, and that rustic appeal that is so singular to central Texas. They have food onsite, wine and cider, plus Vista Provisions, a cool little farm stand with honeys, jams, and condiments.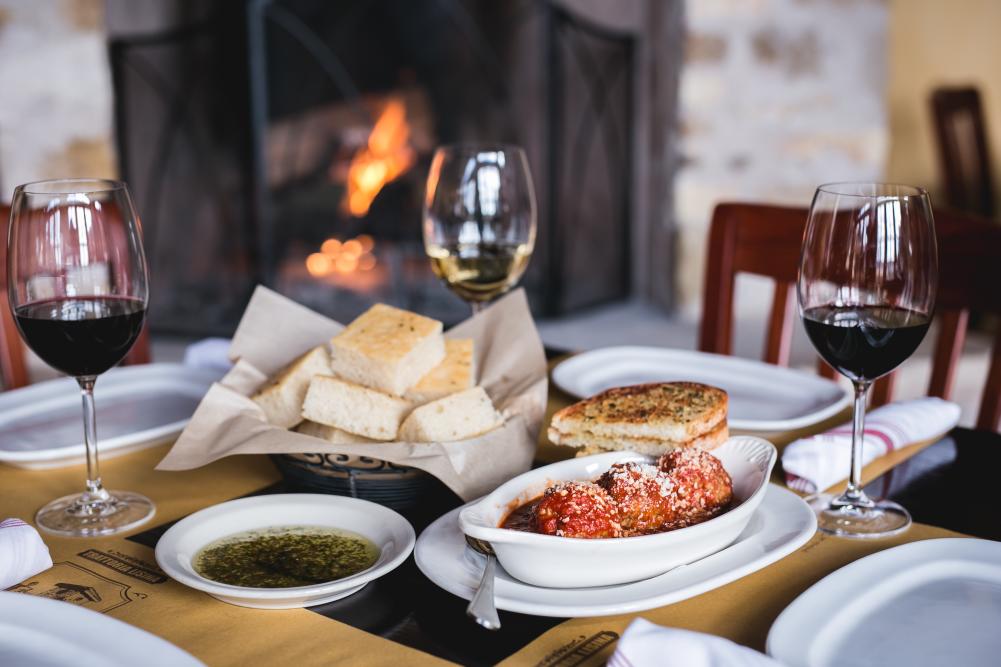 Courtesy of Trattoria Lisina.
Restaurants
There's no way to talk about Driftwood without mentioning The Salt Lick BBQ. It was the original famous Texas barbecue location, appearing on "best of" lists before there were "best of" lists. The enormous sausage and meat smoking pit is glorious to behold and the food is even better. They've expanded now beyond their small town footprint but you can still roll up with a huge group of people and get that real deal Texas cue. And it's still BYOB. The first thing that will strike you about Trattoria Lisina is the ambiance. The towering ivy-covered facade, the picturesque fountain, the warm glow of lights… it all leads up to the main affair: the food. House-made pasta topped with sauteed scallops and lemon butter, tender braised osso bucco, fall gnocchi, and more to rival any other big city Italian experience. What used to be a gas station is now Hays City Store, a full-service restaurant and bar serving from scratch comfort food and cocktails. The menu changes often with daily specials and they've got cold beers on tap and live music on the regular.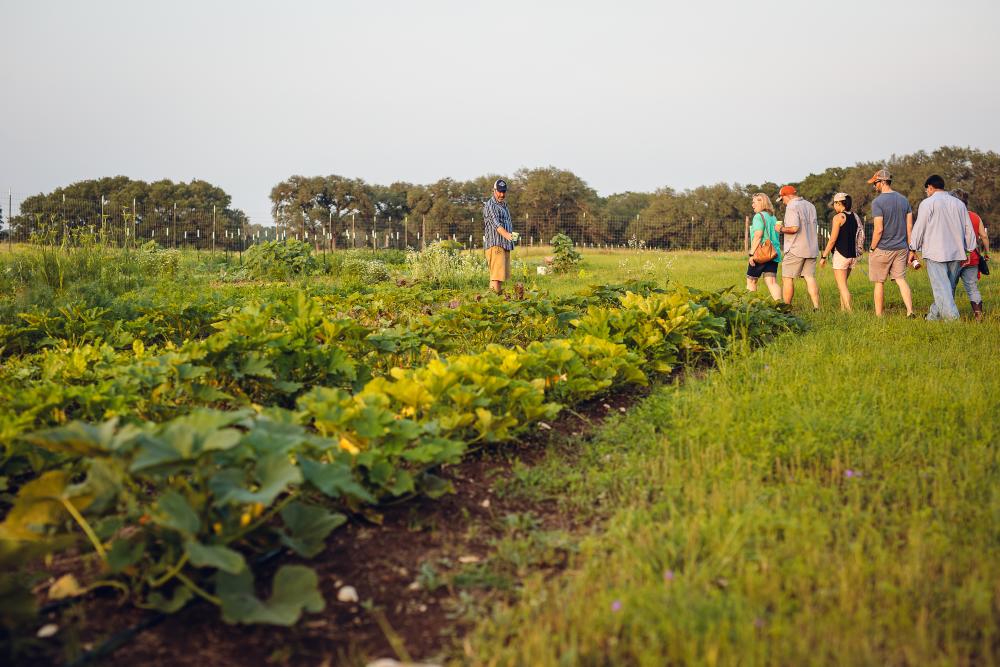 Courtesy of Vista Brewing.
Outdoor Activities
To be in Driftwood is to be in nature. The Hill Country is nothing short of expansive out here, with huge skies and rolling hills in all directions. While at Vista Brewing, make time for a farm tour and visit to the apiary. During your visit to The Salt Lick, explore the expansive grounds, home to rolling hills, abundant wildlife, century-old oak trees, native wildflowers and a vineyard. There aren't many formal parks but you can find the wilderness just by stepping off the highway. Charro Ranch Park, while technically belonging to the city of Dripping Springs, is your best bet for walking a manicured trail. The park sits on 64-acres and there are a handful of trails to walk and bike. It's one of the best places to spot a Painted Bunting or a Summer Tanager if you're a birder. For something more contemplative, make your way to the decorated stone paths set up for meditation, including the Solstice Circle and Walk of Peace.