Home to tons of local history and deeply-rooted culture, Austin's East Cesar Chavez neighborhood is where old Austin meets new. The area surrounding East Cesar Chavez Street, named for the Latino-American labor and civil rights advocate, sits just east of IH 35 from Downtown, and is a great place to discover authentic Austin. Experience local, family-owned restaurants and shops in the area, along with dive bars, hip cafes, art galleries and more.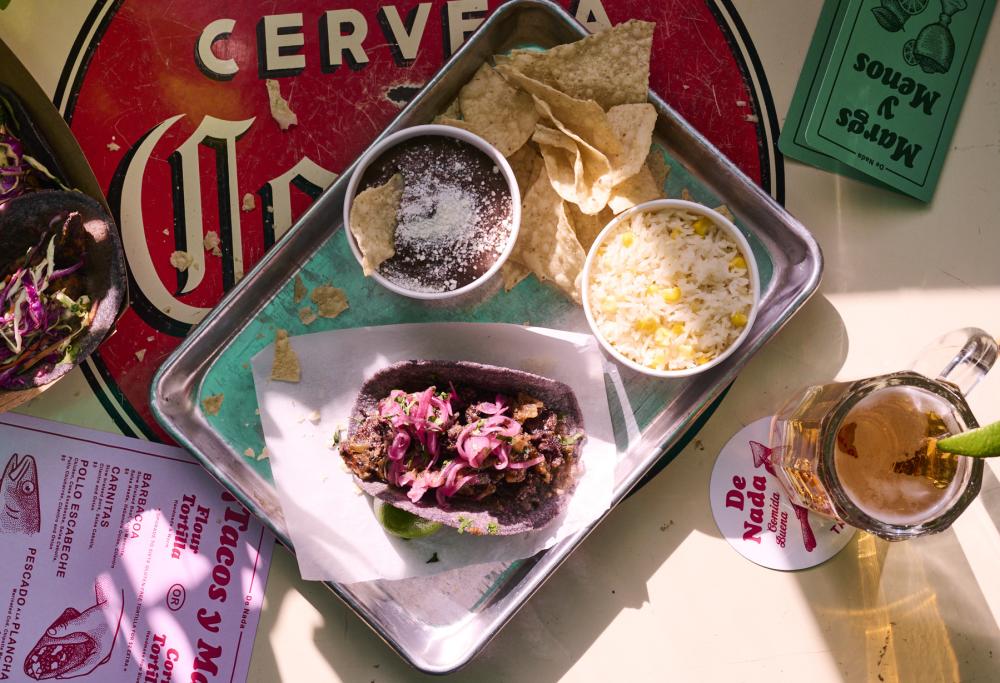 Courtesy De Nada Cantina.
Restaurants
At Kemuri Tatsu-ya, classic izakaya menu items meet Texas ingredients with innovative dishes like the Texas brisket bento with miso barbecue sauce. Down the road, you'll find Tex-Mex hits alongside interior Mexican favorites for breakfast, lunch, dinner and late-night at Las Cazuelas Mexican Restaurant. The neighborhood is also home to many up-and-coming chefs and eateries like Oseyo, a Korean-American restaurant inspired by the owner's family recipes.
Bufalina
This spot is more than just your neighborhood pizza joint. Neopilitan pizzas are cooked in a wood-burning oven, giving them a slightly charred crust and soft middle. Seating is on a first-come, first-served basis, but it's totally worth the wait.
De Nada Cantina
If you're looking for a casual hang with great tacos and even better margaritas, De Nada is a must-stop. The menu is simple, but the food is extraordinary—perfectly seasoned fillings meet handmade tortillas and seasonal margaritas help wash it all down. Locals love the camote tacos made with roasted sweet potato, chimichurri and  smoked black bean & chipotle slaw (trust us on this one!). Not into alcohol? Their Strong Ginger Bev and aguas frescas are the best refreshers in warm weather. 
Flat Track Coffee
This hip industrial coffee establishment features a spacious and low-key hangout for coffee connoisseurs in a shared space with a cycling shop. Grab a gallon of cold brew or a bag of house-roasted beans for the road.
Grizzelda's
This chic and colorful Tex-Mex eatery is a staple of the East Cesar Chavez area. The menu offers upgraded Tex-Mex classics alongside coastal Mexican items like Ceviche Acapulco. The hot pink exterior wall also makes for a photo-worthy pit-stop. With drinks named after celebrities like Cardi B, Bad Girl Ri Ri and Queen Bey it's perfect for a ladies night out.
Juan in a Million
Another popular Mexican stop, family-owned and operated Juan in a Million has been serving up huge breakfast burritos for breakfast and lunch since 1980. Hungry? Order the Don Juan, a breakfast taco as large as the plate it's served on.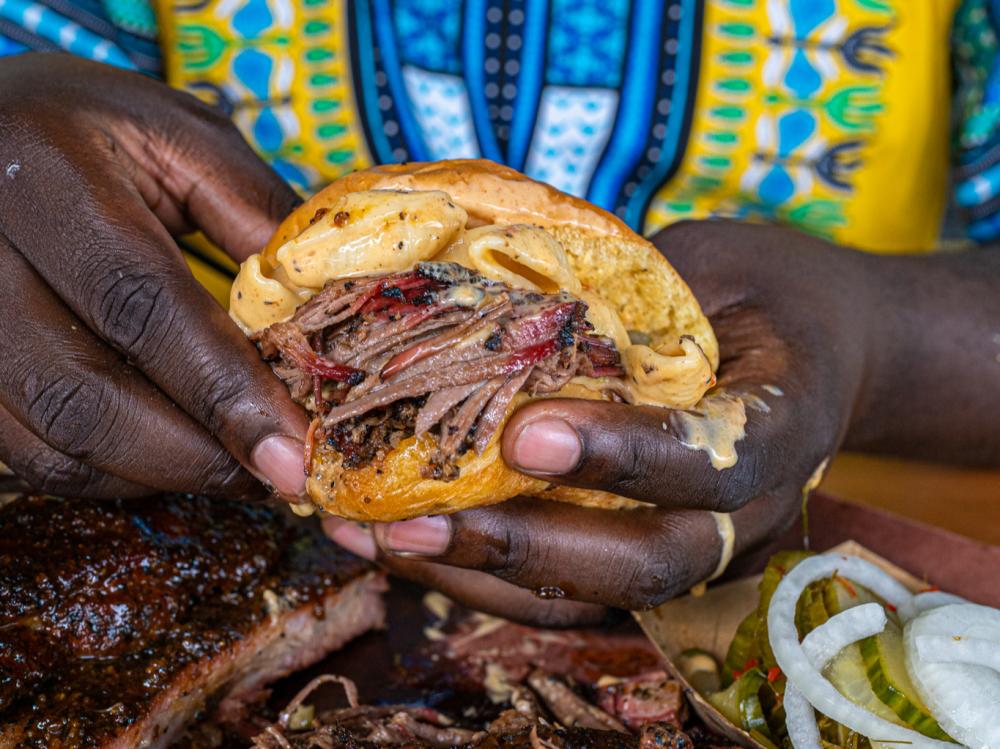 la Barbecue. Credit Jessica Serna, My Curly Adventures.
la Barbecue
You'll likely smell the oak-smoked barbecue a mile away from this popular barbecue joint. Order a plate of brisket or smoked turkey, along with a side of potato salad, and enjoy your meal on one of their outdoor picnic tables. There's usually a line, so get there early or order ahead of time.
Mr. Natural
Visiting on a hot day? Make a pit stop at Mr. Natural's East Austin location for an agua fresca. This health food store also offers quick eats and vegan snacks.
Sawyer & Co.
This east Austin diner serves up Southern classics with a New Orleans twist. Try the flavorful Creole shrimp and grits or go the healthy route with their vegetable hash. The restaurant serves breakfast daily, starting at 7 A.M. Monday through Friday and 9 A.M. on Saturday and Sunday. The large outdoor area makes for a lovely morning of relaxing and mimosa sipping.
Quickie Pickie
With several locations in town, this hybrid grocery store-meets-cafe has been a neighborhood necessity for more than 25 years. Part convenience store, part craft beer bar and part restaurant, this is a unique Austin experience.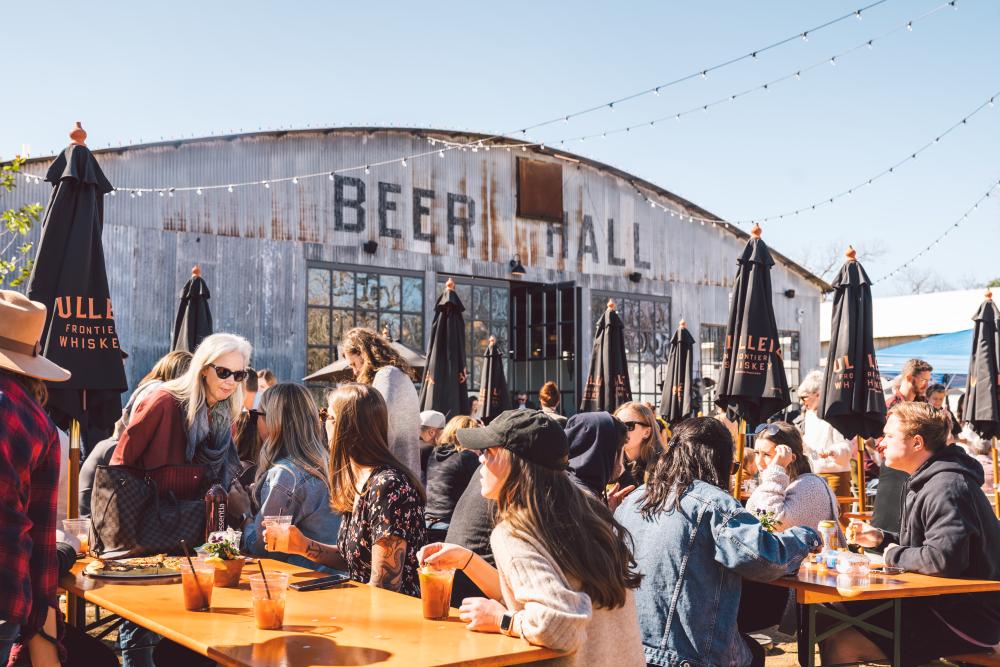 Central Machine Works. Credit Jenna Krackenberger.
Breweries & Nightlife
Find plenty of space to post up on the patio and relax in East Austin at Lou's, a casual hangout with yard games, cocktails, outdoor movie nights and more. Sample sips of local beers at Blue Owl Brewing, known for their selection of sour-mashed brews. At Lustre Pearl East, mingle among the locals and enjoy an expansive, tree-shaded patio that's perfect for pup-friendly happy hours.
Central Machine Works Brewery
This spacious, renovated machinery building now is home to a microbrewery and beer hall. Enjoy a cold beer in the pub room or their spacious outdoor area. The menu also features classic American dishes that pair perfectly with beer, like the chicken bacon ranch burger.
Drinks Lounge
Shoot some pool, grab some brunch or late-night tacos and order up a frozen 'rita to while away the day in this relaxed atmosphere.
High Noon
Ever wondered what it would look like if you mixed western, '80s and futuristic styles together? High Noon pulls it off with a bar atmosphere that is altogether nostalgic, funky and cowboy all in one go! They've got front and back patio space, a stage for local musicians, and killer drinks that are sure to keep you hanging around for a while. Just look for the flying Pegasus outside a painted bungalow home.
The Electric Church
The bohemian decor, psychedelic music and bootstrapped stage to make you feel like you're in on a local secret at this intimate music venue-meets-performance space.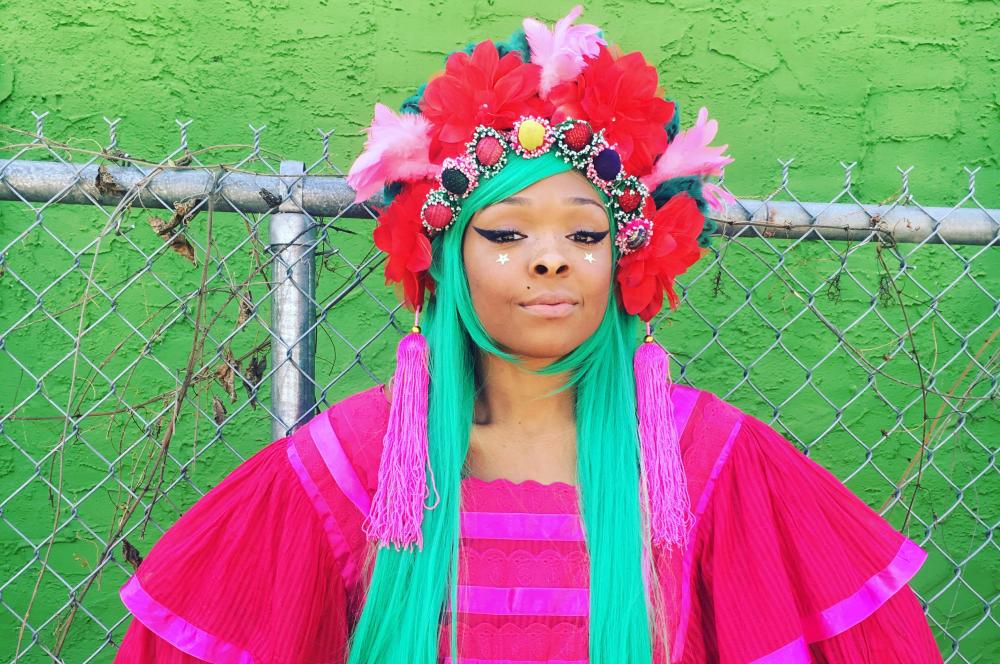 Coco Coquette. Credit Allyson Garro.
Shopping
With boutiques and vintage shops scattered around the East Cesar Chavez area, you'll find plenty of unique items to wear or take home. Like candy for your eyes, Corocoro fair trade international art and jewelry store is all about big bright colors, heavy signature pieces and hand-crafted furniture. The Imagine Art studio offers space for artists of all abilities to be creative. Visit the gallery space to purchase original works.
Resistencia Bookstore
Dedicated to the development of emerging writers, Resistencia Bookstore is a place to browse and buy Chicano, Latino, Native American and queer bilingual literature.
Coco Coquette
Glamazons love Coco Coquette, where you'll find ready-to-wear wigs, makeup, glittering jewelry and crowns, vintage costumes and sequined party clothes to create a smashing look.
EA/ST CO.
Get a custom pottery piece at EA/ST CO.'s modern brick and mortar location. Quality, handcrafted home goods abound at the stunning shop.
Treasure City Thrift
Find affordable clothing at Treasure City Thrift, where proceeds go to local charities and activists.
History
Designated by the National Park Service as a National Recreation Trail, the Tejano Walking Trails of East Austin feature historical and cultural gems. The Trail covers an expansive part of American history, starting in post-Civil War times. Covering a historically Hispanic area, the 4.9-mile trail features 24 sites, which can be completed in about 2.5 hours.
Although this neighborhood still has many original builds, it is one of Austin's hippest places and home to many young professionals. Visit Fiesta Gardens for one of the many annual festivals held in the area, including Austin PRIDE, the Austin Chronicle Hot Sauce Fest, Texas Craft Brewers Festival, and Cinco de Mayo Austin. Don't miss the chance to experience some of the city's most popular attractions and eats that can be found in the East Cesar Chavez & Holly area.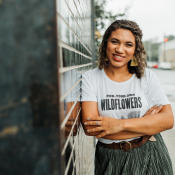 Contributed by Alyssa Jarae.
Alyssa Jarae is a native Austinite, and wedding and lifestyle photographer in the area. She enjoys exploring the multiple coffee shops around town and anything to do with Willie Nelson.