Lick Honest Ice Creams has been making seasonal and sustainable artisan ice creams in Austin, Texas since 2011. We sat down with co-owners and local ice cream connoisseurs Anthony Sobotik and Chad Palmatier to learn more about the inspiration behind the favored, hyper-local ice cream shop. Get to know more about this iconic local business and Austin's LGBTQ+ community, then check out Chad & Anthony's recommendations for the best of Austin.

Credit Annie Ray.
Tell us about the origin or idea for Lick Honest Ice Creams.
We wanted to create honest ice creams that truly celebrate the seasons, culture, farmers and flavors of Texas. To do this, we source all of our milk from one small, family-owned dairy. We only buy produce from local farmers, and we make every single thing that goes into our ice cream from scratch in our kitchen. You don't get any more honest than that!
What is your vision for the menu at Lick and how does the city's culture inspire your offerings?
The flavors at Lick Honest Ice Creams are created to celebrate the flavors and culture of our great state. I draw a lot of inspiration from ingredients I used when learning to cook growing up. The first flavor I made specifically for the shop was Cilantro Lime because, for me, it just tastes like Austin during the summer. It's refreshing and fun.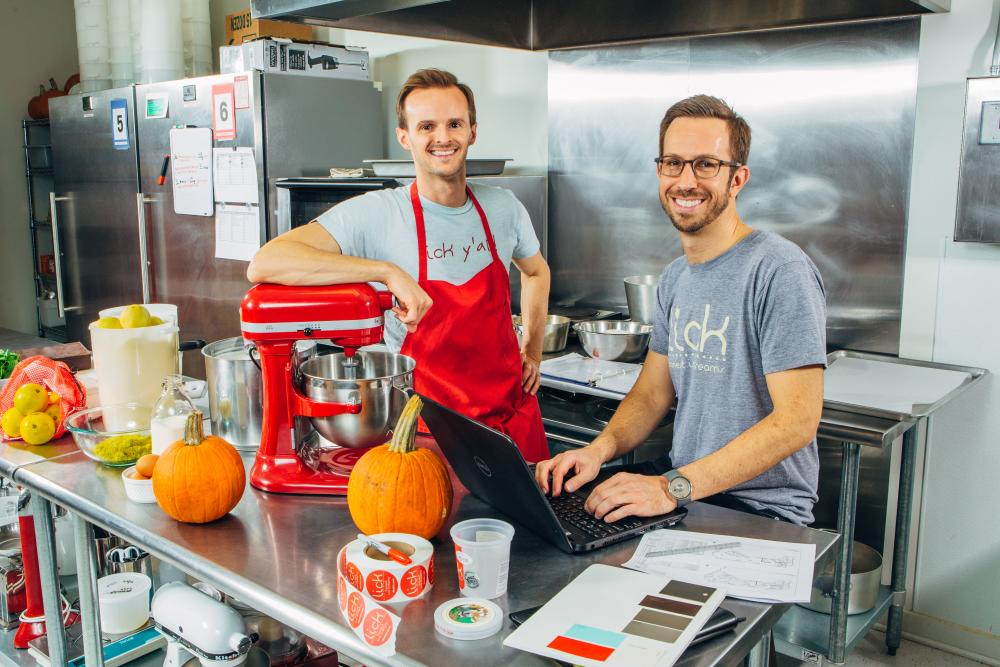 Anthony Sobotik & Chad Palmatier, Co-Owners of Lick Honest Ice Creams. Credit Annie Ray.
How has the culinary scene evolved in Austin since you've been here?
It's evolved so much! It's gone from being totally dominated by Tex-Mex to encompassing many different styles. Seeing how the evolution of our food scene has so strongly embraced our local farmers is most exciting to us. Not only does it provide steady business for our farmers, but tailoring our menus to what can be grown locally puts a uniquely Austin stamp on our cuisine.
What words or phrases would you use to describe Austin's LGBTQ community and the Austin community as a whole?
We would use the same four words to describe both Austin and its LGBTQI community: inclusive, supportive, diverse and accepting.
Anthony talked about his love of this city on our first date, and let me know that not moving back to Austin with him someday was a deal breaker for him. Luckily, I fell in love with this city right away. We love the weather and the people! Our favorite things to do here include being outside, swimming and running, or just hanging out on a patio drinking margaritas with friends.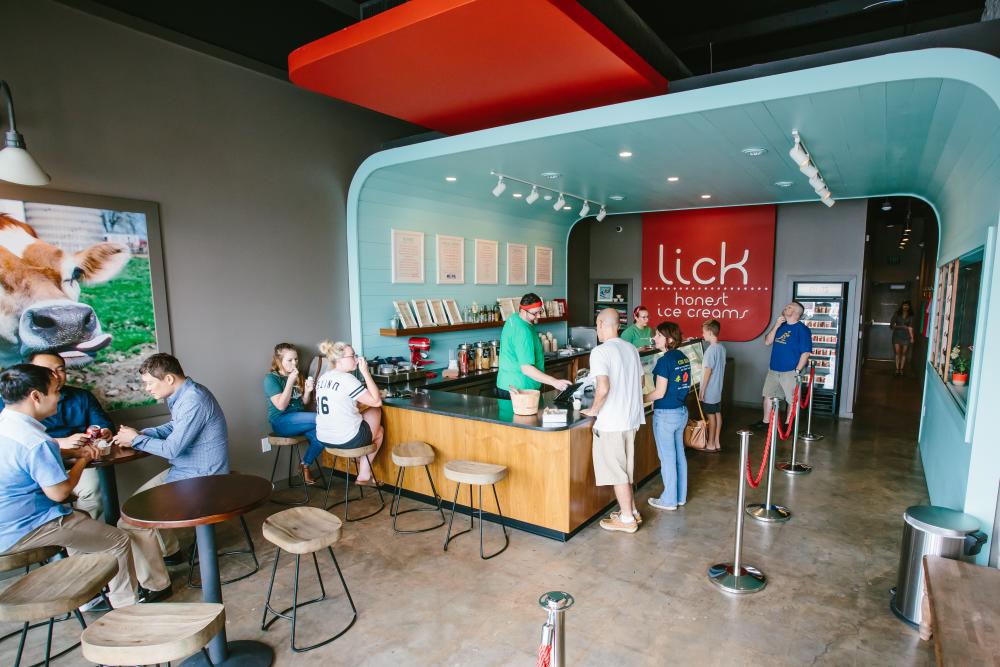 Credit Annie Ray.
What are some of your other favorite local businesses in Austin?
When you're not perfecting a new ice cream, where are you enjoying your free time around the city?
Learn more about Lick Honest Ice Creams and visit one of their Austin locations during your next visit!