While much of the country is still thawing out from the winter, spring in Austin is sunny and mild, making it the perfect time of year to visit with your kids. Here are some of our favorite family-friendly ways to celebrate the season!

McKinney Falls State Park. Courtesy of Texas Parks and Wildlife.
Visit a Park
Soak up the sunshine while taking your kids on a hike! There are many trails and parks in the Austin area, but some of our favorite family-friendly ones are Zilker Park, McKinney Falls State Park, Wild Basin Wilderness Preserve, and Pedernales Falls State Park.
Take Me Out to the Ballgame
Spring means baseball is back in swing! Round Rock, just north of Austin, is home to the AAA minor league affiliate of the Texas Rangers, the Round Rock Express. Their season runs from April through August.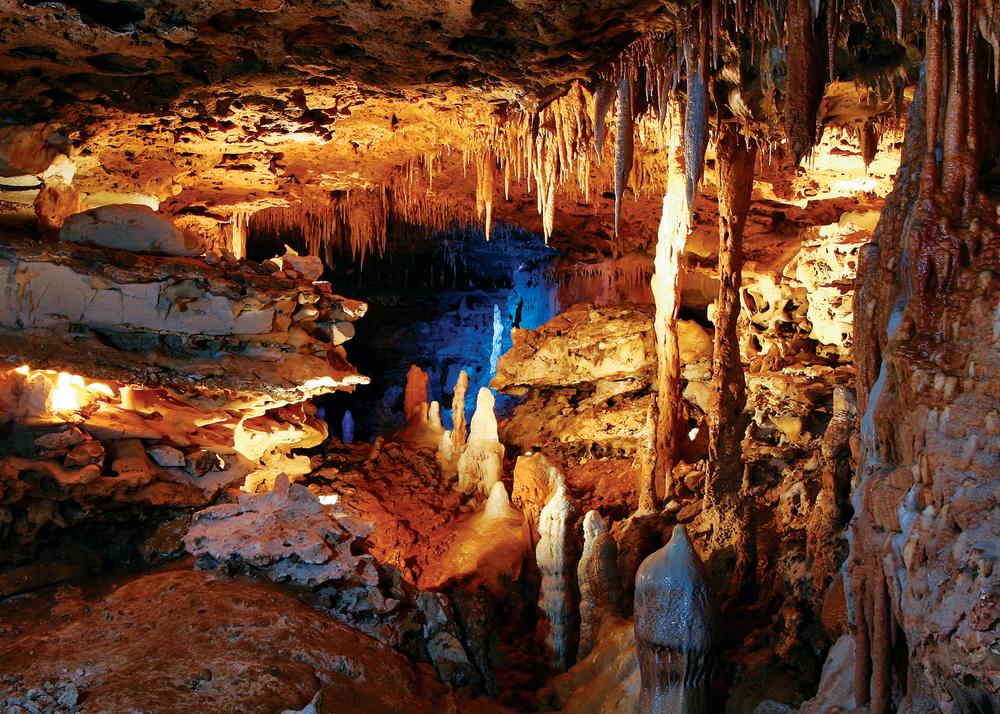 Inner Space Cavern. Credit Dr. Richard Wills.
Explore the Nearby Texas Hill Country
Want to explore the countryside? There is so much to see and do just outside of Austin. Take a day trip to nearby Fredericksburg, Wimberly, Georgetown or Boerne for a family adventure. Read our list of Top 25 Road Trip Spots Worth a Stop.
Rainy Day Plans Just in Case
Sporadic spring showers aren't uncommon from March 'til May so it's good to have some back up plans up your sleeve when the weather doesn't go accordingly! Catch a movie and order some food at the Alamo Drafthouse or the IMAX Theatre at the Bullock Texas State History Museum.  Or for more interactive fun, head to Austin's children museum, The Thinkery, for exhibits that are designed to entertain and educate young minds.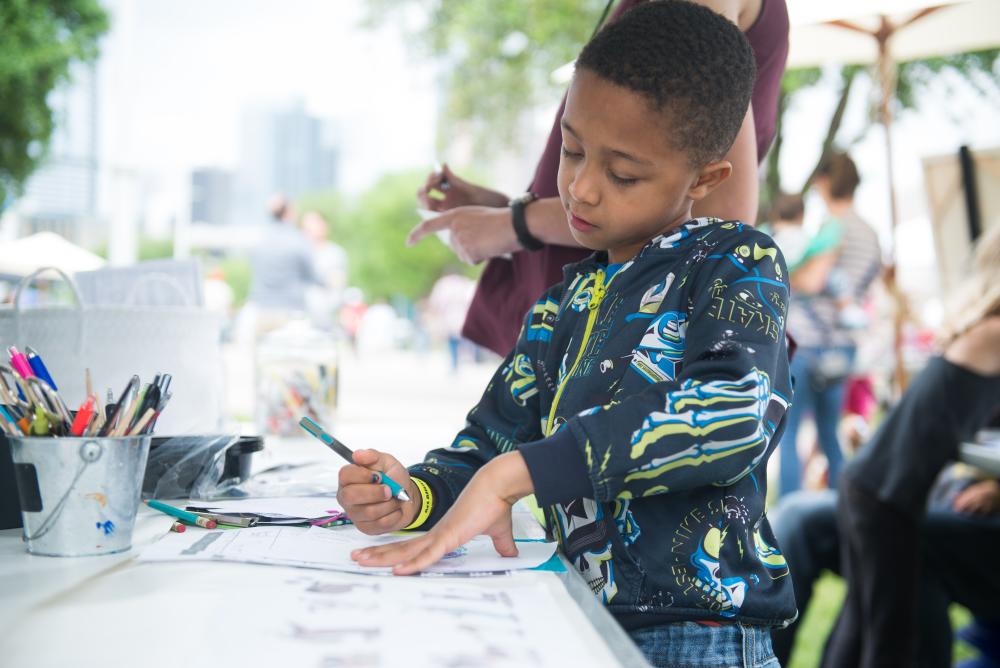 Art City Austin. Credit Sandy Carson, courtesy of Art Alliance Austin.
Fest with the Best
Some of Austin's most iconic events take place in springtime. ABC Kite Fest, in Zilker Park on March 4, is the nation's oldest kite festival. Rodeo Austin, held March 10-24, features ProRodeo events, plus a fair and concerts. The Jourdan-Bachman Pioneer Farm sets the stage for the annual family-friendly St. Patrick's Day Festival on March 17. Art City Austin, April 13-15, features nearly 200 national artists, local restaurants, music stages and hands-on art activities. During the Pecan Street Spring Festival, May 5-6, Sixth Street is turned into a lively art fair with local restaurant vendors and kid activities. Find more events on our website.
Putt Putt at an Austin Icon
An Austin tradition since 1948, kids love Peter Pan Mini Golf on Barton Springs Road. Pick from two fun 18-hole courses…or play both. Cash only!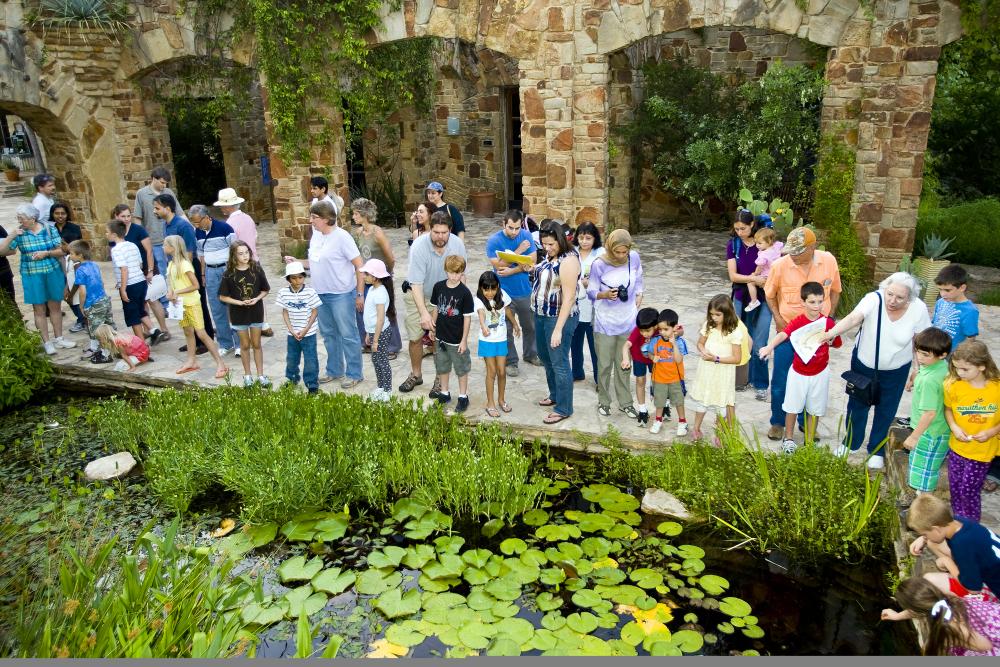 Courtesy of the Lady Bird Johnson Wildflower Center.
Find (and Photograph!) Bluebonnets
Bluebonnets and other spring wildflowers can be found all over the Austin area, but only for a short time so take your kids' photo with the iconic flowers while they are still blooming. Stop by the Lady Bird Johnson Wildflower Center and read about more of our favorite spots.
Take a Tour
Austin offers many different tours to help explore the city. Take the kids out on the water with the exciting, educational Austin Duck Adventures, an amphibious tour of downtown Austin and Lake Austin aboard one of the unsinkable Hydra Terra vehicles. Or take a Double Decker tour, Austin's only hop on/hop off sightseeing and double decker tour of the city. Many more tours and activities can be booked online.
Contributed by Katie Cook.