Rodeo Austin began in 1938 as a simple stock show of 16 animals. Fast forward to present day and the Travis County Expo Center extravaganza is a full-blown family affair boasting a thrilling lineup of ProRodeo events, daily concerts, livestock shows, auctions, shopping, food and much more.
The must-attend Austin event takes place daily, March 12-26. Even if you're not into cowboys or bull riding, the live music roster is reason enough to make a day of it. Rodeo Austin has booked more than 130 live music performances for the 15-day fair and rodeo.
Music
You'll find country, punk rock and so much more. Award-winning artists take the stage each night following the ProRodeo performance in the Luedecke Arena. The 2016 lineup includes Willie Nelson & Family, Grouplove, Cam, Andy Grammer, Turnpike Troubadours and many others. View the full live music schedule here.
After the ProRodeo and main stage concert, the 100X Club keeps the party going with Rodeo Austin's exclusive after-hours honky-tonk.
Rodeo Events
Being one of America's top 10 ProRodeos, you can bet your spurs and boots Rodeo Austin draws top-ranked athletes across all events competing for champion status. Fans cheer on their favorites in extreme competitions that include bareback riding, steer wrestling, team roping, saddle bronc riding and barrel racing, among others. Learn all about the adrenaline-packed rodeo events.
Everyone's favorite event, mutton bustin' (young cowboys and girls riding their hearts out aboard a sheep) is a nightly occurrence as well. Bull fighters and rodeo clowns round out the arena action.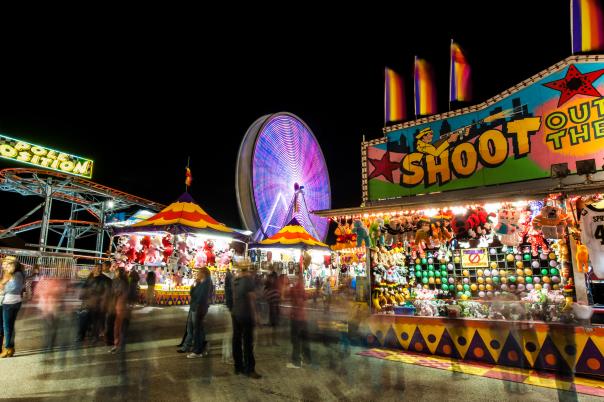 Family Time
The fairgrounds open at 10 a.m. daily and offer up hours of entertainment with Austin's largest carnival, shopping, food, shows and educational activities. Visit Kidstown for the adorable petting zoo babies, the Farmer for a Day chore exhibit and mini pedal tractor maze. Of course, fair time wouldn't be complete without a pony ride.
Take the kids to the Stock Show where exhibitors from around the country show their animals during 15 different livestock and horse shows in the Show Barn. Be sure to make time for additional special events that include a Cowboy Breakfast, BBQ Auction and Dance, and a Fashion and Fine Art Show.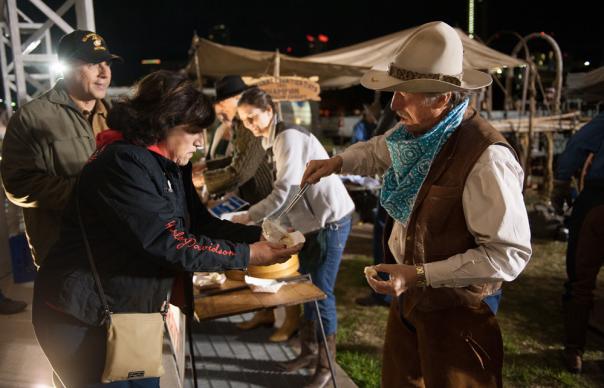 Know Before You Go
Location: Travis County Exposition Center, 7311 Decker Lane, Austin, TX 78724
Admission: Gate Admission $8, Concerts $20 and up (includes gate admission)
Tickets: Buy rodeo and concert tickets here.
Photos courtesy of Rodeo Austin.