Rodeo Austin returns to the Travis County Expo Center this spring as a full-blown family affair, boasting a thrilling lineup of ProRodeo events, livestock shows, daily concerts, carnival attractions and much more. The must-attend Austin event takes place daily, March 10-25, 2023. If you're planning to be in Austin to attend the event, here's everything you need to know.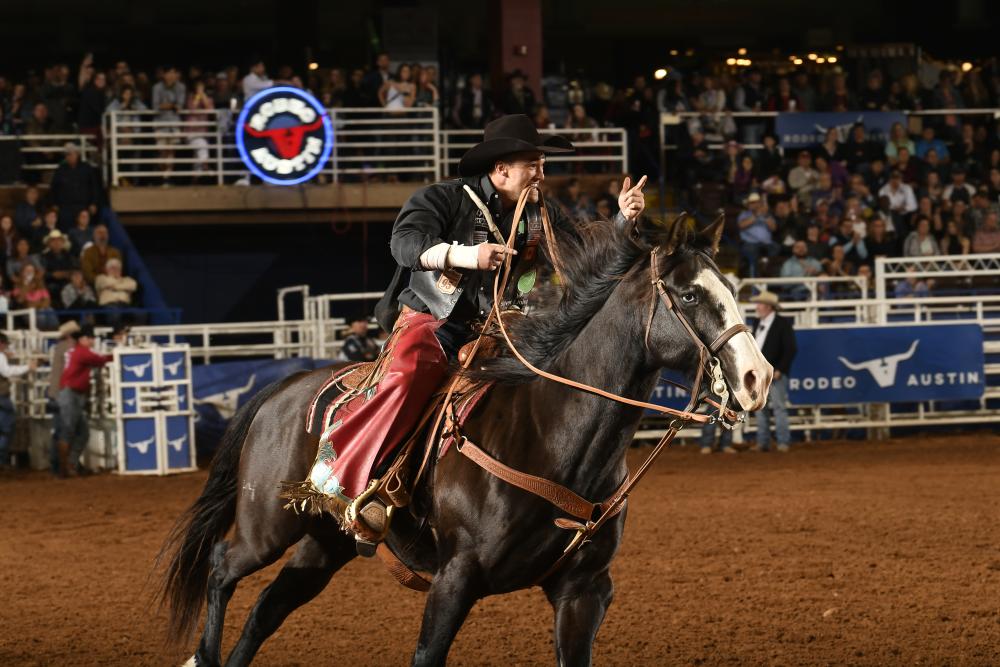 Courtesy of Rodeo Austin.
Rodeo Events & Livestock Shows
As one of America's top 10 ProRodeos, you can bet Rodeo Austin draws top-ranked athletes competing for champion status across events. Cheer on your favorites in competitions like barrel racing, bareback riding, team roping and others. Learn all about the adrenaline-packed rodeo events.
Rodeo Austin began in 1938 as a simple stock show of 16 animals. Today, Rodeo Austin hosts fifteen different livestock and horse shows during the Fair and the event continues to keep Texas youth at the forefront of everything they do. The youth events cultivate hands-on learning experiences in agricultural education.
Junior Livestock Show
Stop by the Show Barn to watch young members of 4-H and FFA show compete in the Junior Livestock Show, witness equestrian finesse in action at the two horse shows, and walk through the Avenue of Breeds to see livestock, horses and poultry from local farms and ranches. Cared for by the official show veterinarians and staff, the animals are on display for the duration of the Fair and Rodeo and are a great educational experience.
Live Music
Even if you're not into roping or bull riding, the live music roster is reason enough to make a day of it. You'll find country, rock, R&B and much more. Award-winning artists take the stage each night following the ProRodeo performance in the Luedecke Arena. The 2023 lineup includes Aaron Watson, Flo Rida, Sugar Ray, Lainey Wilson, Flatland Cavalry and others. Check out the lineup and get your tickets today.
After the ProRodeo and main stage concert, the 100X Club keeps the party going with Rodeo Austin's exclusive after-hours honky-tonk. And, during the day, the Outdoor Stage is home to a full schedule of concerts that everyone on the Fairgrounds can enjoy.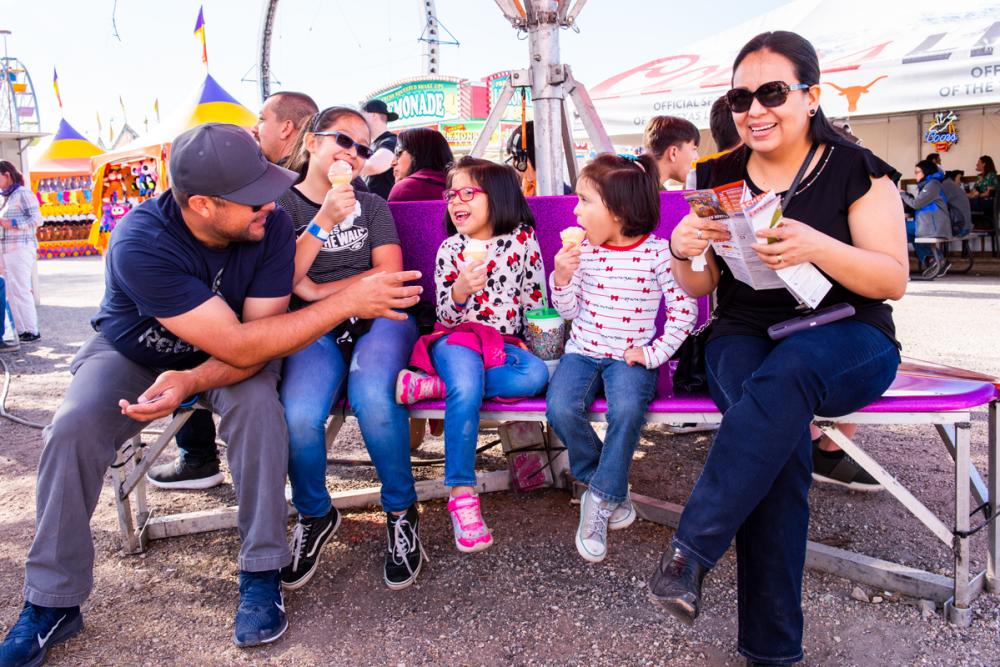 Credit Jay Brittain.
Carnival
The fairgrounds open at 10 a.m. daily and offer hours of entertainment with carnival games and rides, shopping, food, shows and educational activities. Visit Kidztown for a petting zoo and other fun activities. Be sure to make time for additional special events that include a Cowboy Breakfast, BBQ Auction and Dance, and a Fashion and Fine Art Show.
Know Before You Go
Location: Travis County Exposition Center, 7311 Decker Lane, Austin, TX 78724
Admission: Fairgrounds daily admission $5-10, concerts $30 and up (includes entry & ProRodeo admission), other events and activities range. Visit the On Sale Now page to buy your tickets today
Accessibility: Rodeo Austin offers accessible parking for guests with appropriate permits, as well as accessible seating options in the rodeo arena for guests with disabilities and their companions. Rodeo Austin can provide sign language interpretation for guests with hearing impairments. Requests for this service must be received 72 hours prior to the event. For assistance, please call the Rodeo Austin Ticketing Department at 512-919-3000. More accessibility information at rodeoaustin.com.