Although the 2021 Rodeo Austin will look a little different from years past, the annual Youth Competitions and Junior Livestock Show will continue to take in March 2021. If you're planning to be in Austin to attend the event, here's everything you need to know.
Rodeo Austin began in 1938 as a simple stock show of 16 animals. Fast forward to modern day and the Travis County Expo Center extravaganza is a full-blown family affair boasting a thrilling lineup of ProRodeo events, livestock shows, auctions and much more.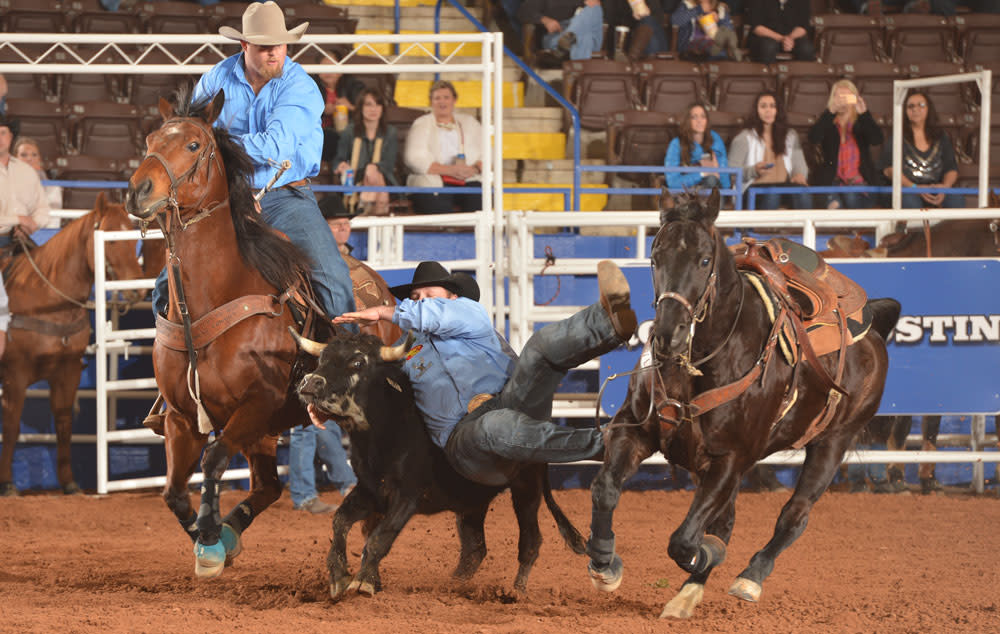 Courtesy of Rodeo Austin.
Events
Rodeo Austin continues to keep Texas youth at the forefront of everything they do. Although the annual ProRodeo, Carnival, Fair and BBQ Austin events have been cancelled for this March, Rodeo Austin still plans to host private youth competitions. Private events include the Junior Livestock Show, Ag Mechanics Competition, Ultimate Scramble Championship and the Youth Auction.
The youth events cultivate hands-on learning experience in agricultural education. For those planning to participate in the events, the 2021 Junior Livestock Show will take place from March 12-28. The stock show plays host to exhibitors from around the country who come to show their animals during 9+ different livestock shows.
Keep an eye out for more events (in-person and virtual) hosted by Rodeo Austin throughout the year.
Know Before You Go
Location: Travis County Exposition Center, 7311 Decker Lane, Austin, TX 78724
Admission: No public admission available for the March 2021 youth events
Learn more about Rodeo Austin here