No matter whether you or a loved one fall on the spectrum, Austin is full of spots that offer a great time during your visit. Whether you're planning a date, taking some much-needed alone time, or headed on a family outing, each location offers a place for autistic people to just be. Cheers!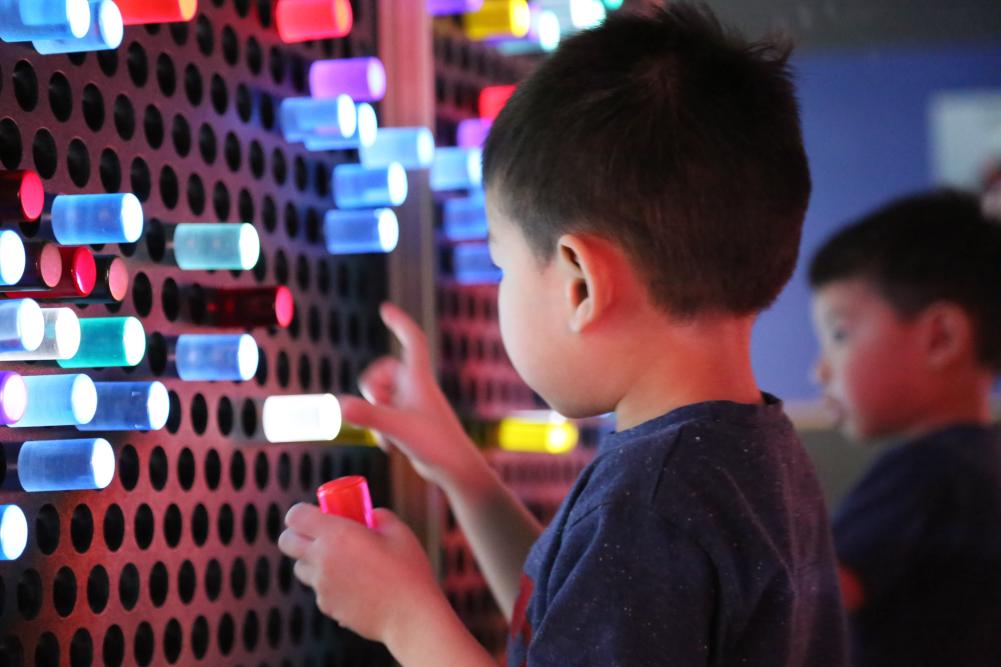 Courtesy of Thinkery.
THINGS TO DO
Drive-in theater Blue Starlite Mini Urban Drive-in offers evening showings of indie films and blockbusters. Located in the Mueller neighborhood, the events are a great opportunity to unwind under the big Texas sky. Check out the films.
For beautiful scenery and a great time learning about native plants and animals, look no further than the Lady Bird Johnson Wildflower Center. The open area is great for avoiding crowds and enjoying the fresh, outside air. 
Pinballz Arcade provides endless new and historical arcade games. One can easily spend hours winning prizes and enjoying great food and drinks. The North Austin location is also BYOB! This is a local business Austinites are proud of.
For families and adults who are interested in learning about science, technology, engineering, art and math (STEAM), the Thinkery museum is a great spot. Those who are young and those who are young-at-heart are welcome here. Thinkery offers sensory-friendly hours for individuals to experience the museum in a quieter and less crowded environment. 
Everyone has the right to artistic expression and creation and CRAFT offers an on-site crafting workshop with a wonderful array of tools and art supplies for people to enjoy together or alone. It's a jewel in Austin's crown for creative outlets at all levels.
Walking, biking or running the Hike & Bike Trail and Boardwalk along Lady Bird Lake offers all kinds of perks. With striking views of the Austin city skyline, a beautiful lake with water activities, and trees rustling all around, it's a great spot to reflect and watch the bats come out at dusk to gorge.
The UMLAUF Sculpture Park, Zilker Park and the Zilker Botanical Garden are all within walking distance from each other, and can be a great start to any day – complete with a picnic or afternoon reading in the sun. History has been made at Zilker Park, home to the Austin City Limits Music Festival each fall, along with outdoor theatre performances, markets, marathons and more. Scope them out for yourself.
Go vintage shopping at our many vintage, thrift and antique stores. Similar to Uncommon Objects—which has a wonderful and eclectic collection—Top Drawer has a mix of old and new items. If any historical pieces strike your fancy, you can take them home as a souvenir of your visit to Austin.
Right across the street from the must-see Bullock Texas State History Museum and near the Texas State Capitol, you'll find the Blanton Museum of Art. From the stunning entrance and immersive Ellsworth Kelly's Austin exhibit to hands-on activities and regular artist talks, it's a grand time. Anyone can learn about art and artists at their own pace. Plus, the museum also has a cafe on-site and a splendid gift shop housing all kinds of delights.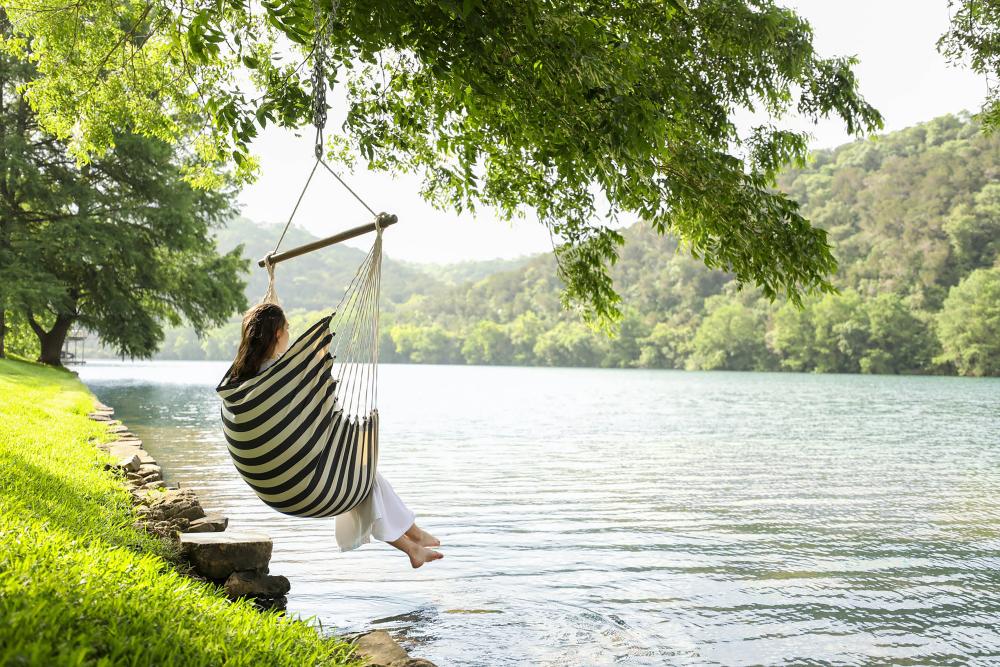 Courtesy of Lake Austin Spa Resort.
HOTELS & PLACES TO STAY
One standout Austin hotel with amenities for autistic people is the Wyndham Garden Austin and its Thoughtful House package. The package is designed with safety in mind, equipped with rounded corners and door locks with alarms, down to the details like unscented soaps.
Consider staying overnight at any of the lovely Austin-area resorts. Each resort and spa offers a mini-vacation within your vacation. For example, the cottage-style Lake Austin Spa Resort offers flexible spa treatments – lights, music and pressure can be adjusted to your liking. Yoga and meditation, lake activities, water coloring, kickboxing and hiking can also be a part of your Austin experience.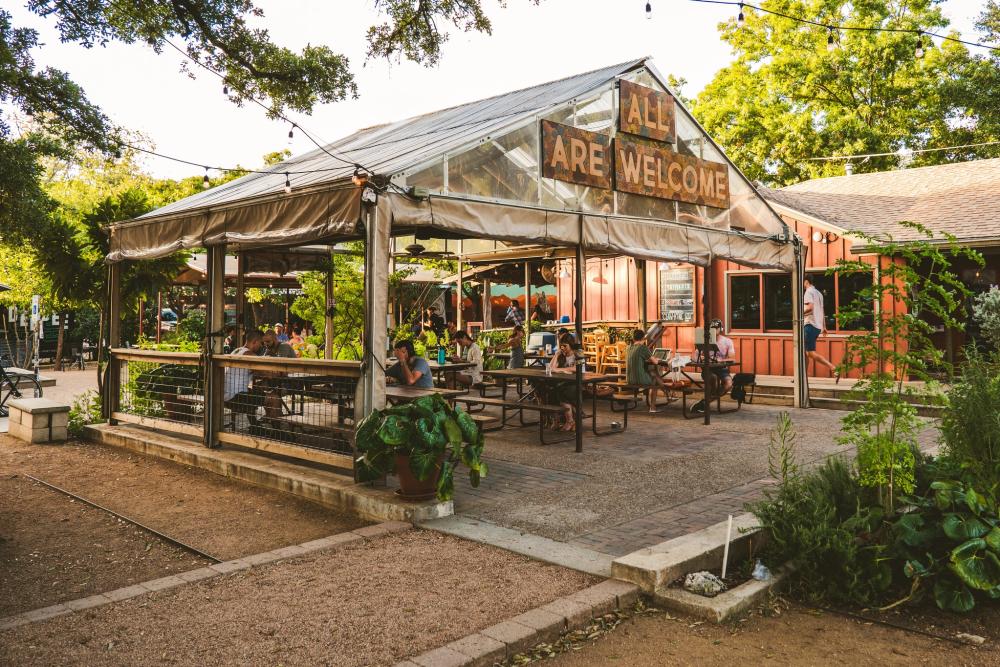 Radio Coffee & Beer.
NIGHTLIFE
Geeks Who Drink will open up your world with weekly trivia events around town. Head to St Elmo Brewing Co. or Cenote's Cesar Chavez location for beautiful patios to tune in to virtual trivia via Zoom. This fun, educational experience can be done virtually anywhere.
Black Star Co-op, a cooperatively-owned restaurant and bar, serves up fresh food in Central Austin. The wonderful selection of local craft beers and delicious, hearty food will keep you coming back for more.
Radio Coffee is jam packed with food & beverage options, from the international food trucks on-site and a peaceful patio that wraps around the building. Watch out for live music, like the weekly Bluegrass Nights featuring local musicians. Of course they have great coffee too!
Adventure awaits at every turn in Austin. Explore these go-to spots around Austin, and discover more activities to fulfill your neuro-divergent needs and wants.
For more tips, our Accessible Guide to Austin has loads of inclusive bars, hotels, and music venues.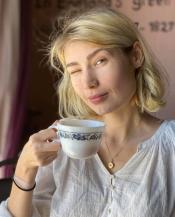 Contributed by Natalie La Flare.
Having grown up internationally, Natalie La Flare has a unique perspective. She enjoys borscht, her cat Cannoli, humor and reading biographies just like you! These days, Natalie creates and programsinclusive design. Feel free to reach out at laflaren.github.io