Kids and kids at heart rejoice! Austin's new children's museum, the Thinkery, opens at Mueller on December 7th.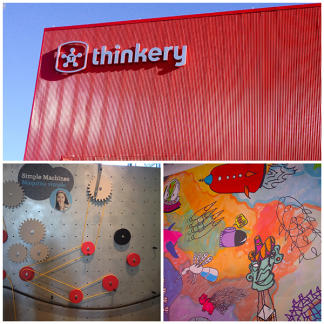 The new building is bright and spacious (40,000 square feet) and seems more conducive to exploration than the old location. The museum does a great job in focusing on STEAM learning (science, technology, engineering, art and math), as well as healthy living, but in a fun way. I got to see a sneak preview of the museum and am quite excited to go back with my children.
The two floors are filled with hands-on learning activities and exhibits including a stop motion animation station, kid-friendly microscopes that project onto flat screen monitors and a water activity area that is bigger than any you have seen before. The custom-designed outdoor playground looks futuristic and is sure to be a favorite with children of all ages. If you are interested in exploring it on opening weekend, check their website for details on tickets available for walk-ups (all reserved tickets are sold out).
Regular hours are Tuesday - Friday: 10 a.m. - 5 p.m. and Saturday and Sunday: 10 a.m. - 6 p.m. Admission is $9 with free admission for children 0-24 months (Sunday night between 5 - 6 p.m. admission is free).