Whether a longtime resident, a transplant like myself or just passing through town, I highly recommend taking a tour of the magnificent Texas Capitol.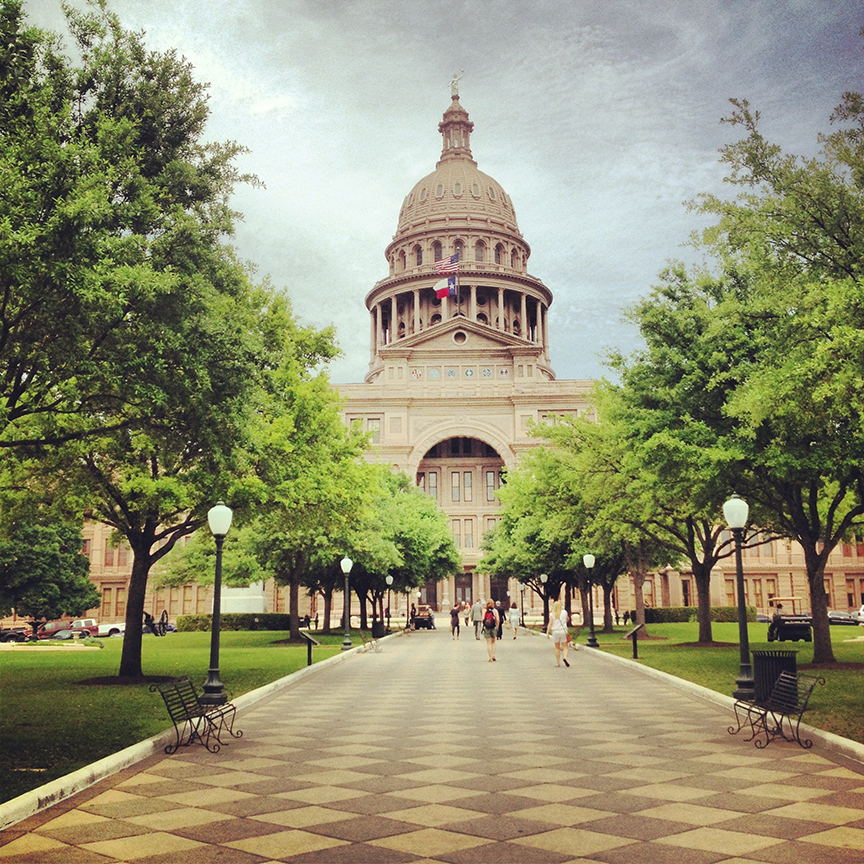 I recently went on a free, 30-minute guided tour mixing national, state and local history with tons of fun facts and jokes. After our tour we were able to hang around, take photos and explore the building at our own pace. The Capitol Information and Guide Service is open weekdays from 8am to 5pm and weekends from 9am to 5pm. Tour guides conduct free 30-45 minute tours of the building every 15 minutes or so during the following hours: Monday through Friday: 8:30am to 4:30pm; Saturday: 9:30am to 3:30pm; Sunday: Noon to 3:30pm.
If you prefer to tour at your own pace, you can pick up a free self-guided tour pamphlet and enjoy the building and surrounding grounds weekdays from 7am to 10pm and weekends from 9am to 8pm. Parking is a breeze - when heading toward the Capitol, keep an eye out and follow the signs which lead you to the Capitol Visitors Parking Garage (located at 1201 San Jacinto Street). The garage is conveniently located about two blocks from the Texas State Capitol, and the first two hours of parking are free.
As you make your way to the front steps of the sunset red granite building, be sure to make time to stroll through the park-like setting of the 22 acres of the surrounding grounds, which lie on the east, south and west sides of the building. Featuring 17 monuments, stunning historical buildings and beautiful landscaped trees and lawns, the grounds are a great place to explore, enjoy a picnic or learn about various features of the Capitol via informational signage sprinkled throughout the area. Once you begin to explore the massive building (the largest capitol building in the United States - everything truly is bigger in Texas!) you will notice the beautiful detailing and rich history in everything from the giant brass door hinges to the light bulbs in the House Chamber that spell out T-E-X-A-S. You can climb up near the top of the dome for an impressive view of the inlaid marble floor four stories below that tells the history of the state, or head underground to the expansion where you can visit the gift shop or dine in the cafeteria. Touring the Capitol is a perfect and hassle free way to spend an hour or two in downtown Austin. Whether a tourist or a local, its a must see!
Share your pictures of the Capitol on Instagram by tagging your photo with #TrueAustin, and let us know your favorite part of the tour.