If you're interested in planning a sustainable vegan weekend in Austin, you can and should! The city, despite being known for its BBQ, is also a thriving vegan hot spot with a robust vegan and vegetarian community. And there's plenty to do if you're also craving a sustainable itinerary. So here's how to spend a filling (and fulfilling) two days in Austin while leaving a lighter footprint.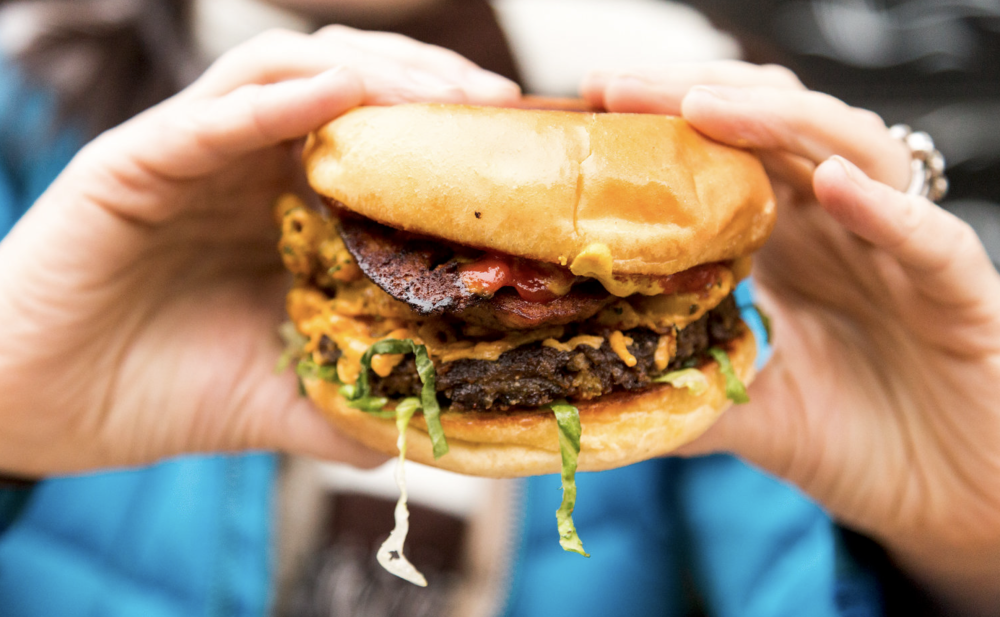 Vegan Bac'n Cheezeburger. Courtesy of Arlo's.
Day 1
Afternoon
Grab lunch at Arlo's: As soon as you roll into town, fill your belly for all the activity to come with a delicious burger from one of Arlo's food truck locations. The trailers are fully vegan, and while their burger may be the headliner, the pulled pork is exceptional, too. Whatever you do, don't forget the tots!
Go Shopping: Whether you're looking for souvenirs, clothing, or a unique experience, there are lots of places to shop sustainable in Austin, but a few of our favorites are Paper Work, which features handmade items by local artists, Blackfeather Vintage Works, and local indie bookstore BookWoman.
Stock up on snacks: Don't go hungry between meals while you're in town; head to all-vegan grocery store Rabbit Food to pack your bag with snacks. They carry everything from baked goods from local vegan bakeries to vegan jerky to chips and other unique snacks and grab-and go items. Also on shelves: sustainable home, personal, and travel goods.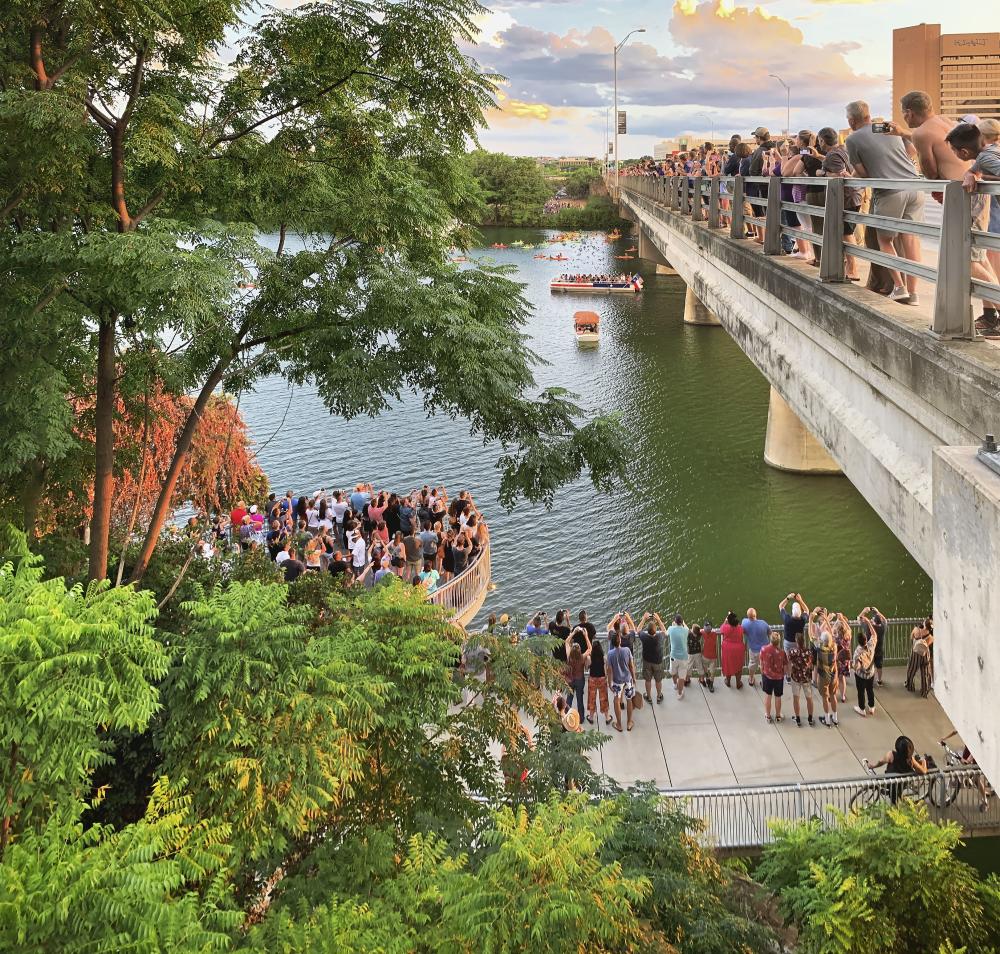 Bat Viewing on Congress Avenue Bridge. Credit BentoBox Photos.
Evening
Dine on pizza and beer: Head south for a relaxing evening at The Yard, located in the St. Elmo District. Here, you'll find Austin's favorite vegan pizza trailer, Lil' Nonna's, where you can stuff your face with delicious beetaroni or—if you're lucky enough to find it on special—the famous Chik-fil-ain't. Then, wash it down with beer from local brewery St. Elmo's, sake from Texas Sake Company, wine from Austin Winery, or cocktails from Still Austin Whiskey.
Watch the bats take flight: In the spring, summer and early fall, head to the Congress Avenue Bridge or the Statesman Bat Observation Center beneath it just before sunset to watch 1.5 million Mexican free-tailed bats take flight at dusk. Keep an eye on the sky over the trees along the banks to watch them swoop and swirl as a colony as they set off to hunt for their breakfast.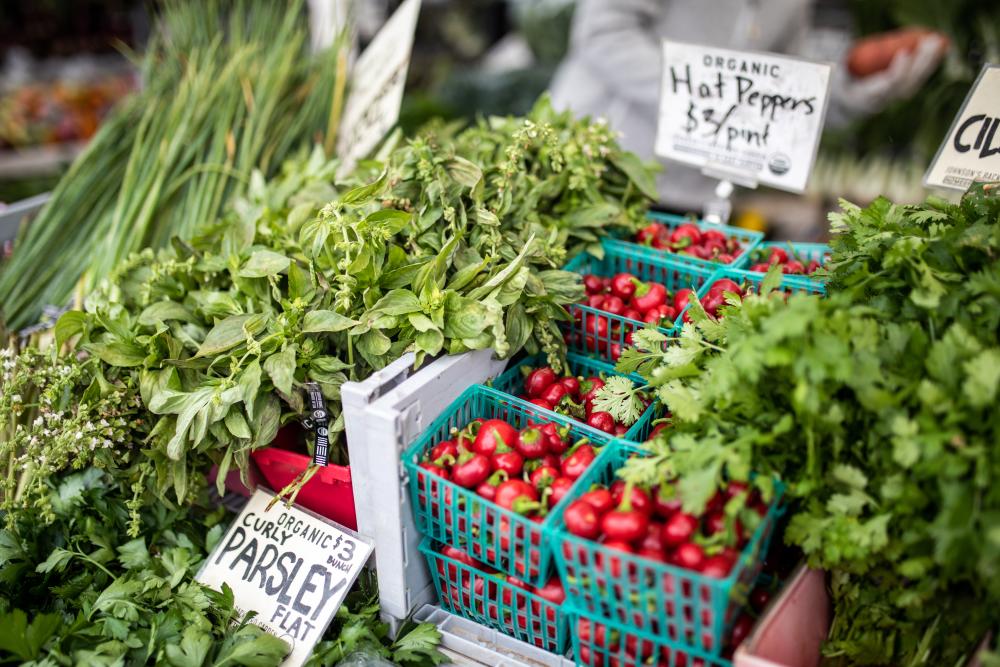 Mueller Texas Farmers Market. Credit Julia Keim.
Day 2
Morning
Sip a smoothie: Start your day off right with a smoothie or Acai bowl from Texas favorite Juiceland. There are dozens of delicious options to choose from, so pick your poison and take it to go.
Head to a market: Don't fill up on pureed fruit, because there's plenty of delightful local produce, vegan food, locally made goods and more at the various farmers markets that take place on Saturdays and Sundays.
Take a walk: Lace up your hiking shoes (sneakers will do, too) and head to Zilker Park Trailhead to take an easy hike on Barton Springs Greenbelt. Along the way, spot plenty of native wildlife (including rock climbers), enjoy the views of creek beds and limestone cliff faces,  and if there's water flowing in the creek, cool your toes or take a dip.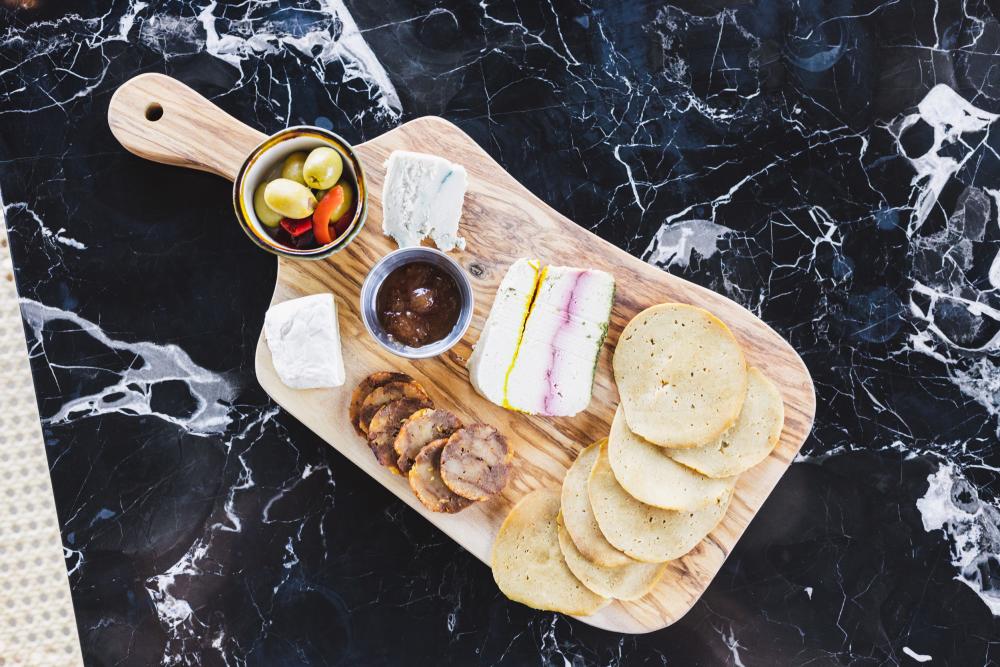 Vegan Grazing Board. Courtesy of Rebel Cheese.
Afternoon
Enjoy a swim: Whether or not there's water along the Greenbelt depends on recent weather, but Barton Springs Pool is always full and fresh! Fed by an underground spring, this natural-bottom pool is 68 degrees year-round and the perfect place to spend an hour or three soaking up the sun and cooling down in the clear water.
Indulge in a cheese board: You're probably hungry after all that activity. In that case, head to vegan cheese shop and deli Rebel Cheese for a delightful sandwich (we recommend the Bacon, Brie and Me) or an indulgent charcuterie board filled with house-made vegan cheeses, meets, nuts and spreads the likes of which you've never tasted before!
Biking on the Butler Hike & Bike Trail. Credit Nick Simonite.
Evening
Pedal around town: Bike rentals are available all over the city (so are scooters, but we think bikes are more fun), so grab a set of wheels and pedal around town to explore more than you'd be able to on foot. Ride along the Ann and Roy Butler Hike and Bike Trail, downtown, or from one vegan restaurant to another.
Eat al fresco: When your grumbly belly alerts you that it's dinnertime, head to the Vegan Nom food truck and chow down on any of the mouthwatering options available from Vegan Nom's tasty tacos and neighboring Milky Way Shakes decadent vegan milk shakes.
Catch a live show: It wouldn't be a trip to Austin without some live music. If you're coming from Vegan Nom, there are plenty of live music venues on Austin's east side where you can see a variety of local acts across genres like country, punk, pop and more—any given night of the week.
Day 3
Morning
Fuel up for the trip home: Before departing Austin, make sure you get one last feast in. Spend your last morning recouping from a busy weekend with a tofu scramble omelet from Bouldin Creek Cafe or a loaded breakfast burrito from Mr. Natural.
Ready to plan your trip? Grab a free visitor guide today to get started.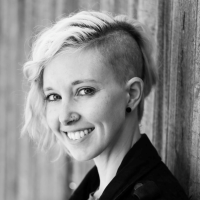 Contributed by Alisha McDarris.
Alisha McDarris is an Austin-based writer who specializes in writing about the outdoors, vegan food, and sustainable travel. She is the co-founder of sustainable travel and adventure blog Terradrift.com and accompanying YouTube channel (youtube.com/terradrift) and her outdoorsy tips and tricks, plus vibrant photos of wild spaces and places, can be found on Instagram (instagram.com/terradrift).