There's nothing better than showing you care through the universal language of really, really good food and drink. So, grab your date and head to one of Austin's dreamiest (and tastiest) restaurants for a swoon-worthy dining experience that would rival that of Lady and the Tramp.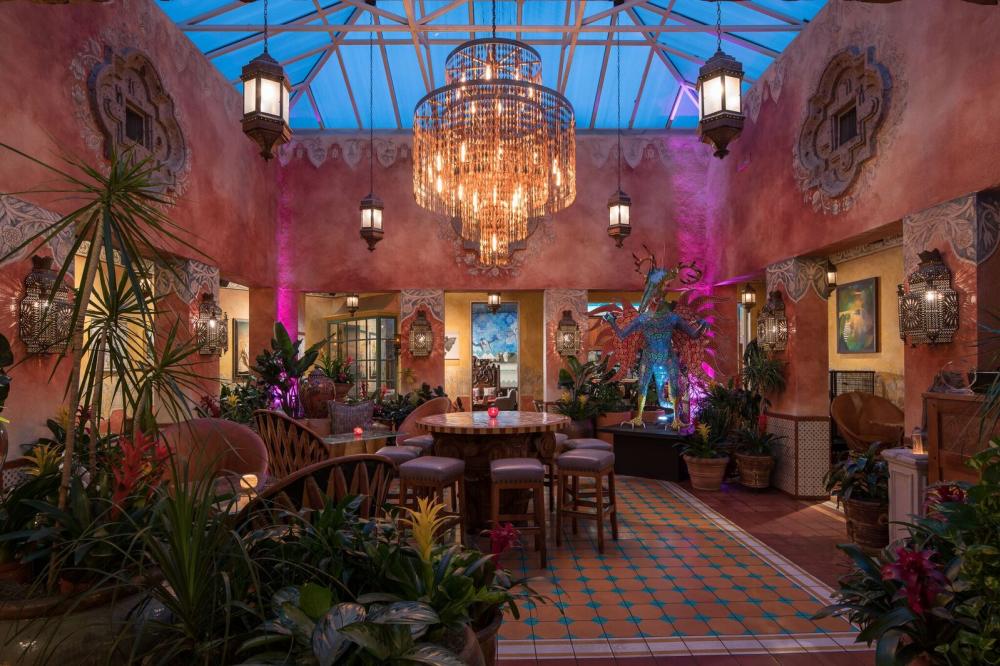 Fonda San Miguel. Credit Paul Bardagjy.
Fonda San Miguel has been serving and celebrating Mexican cuisine since 1975 and the restaurant's timeless appeal endures. Share a slice of tres leches cake after dining on favorites like cochinita pibil, a Yucatan specialty of pork baked in a banana leaf.
Available for dine-in, third-party delivery, reservations and takeout: toasttab.com/fonda-san-miguel-2330-west-north-loop-blvd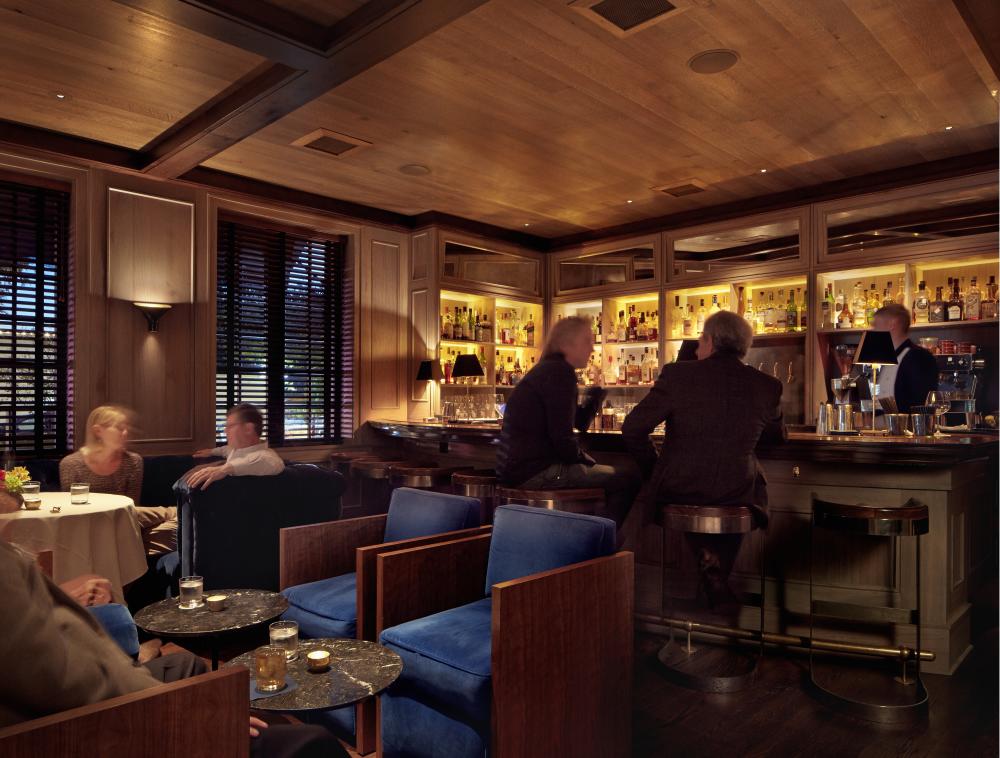 Jeffrey's. Credit Casey Dunn.
Bring your date to Clarksville institution Jeffrey's; this posh steakhouse oozes fine-dining and old-school cool that even the Rat Pack would approve of. Try the 32-day aged prime wagyu ribeye and a martini or old fashioned made tableside.
Available for dine-in reservations.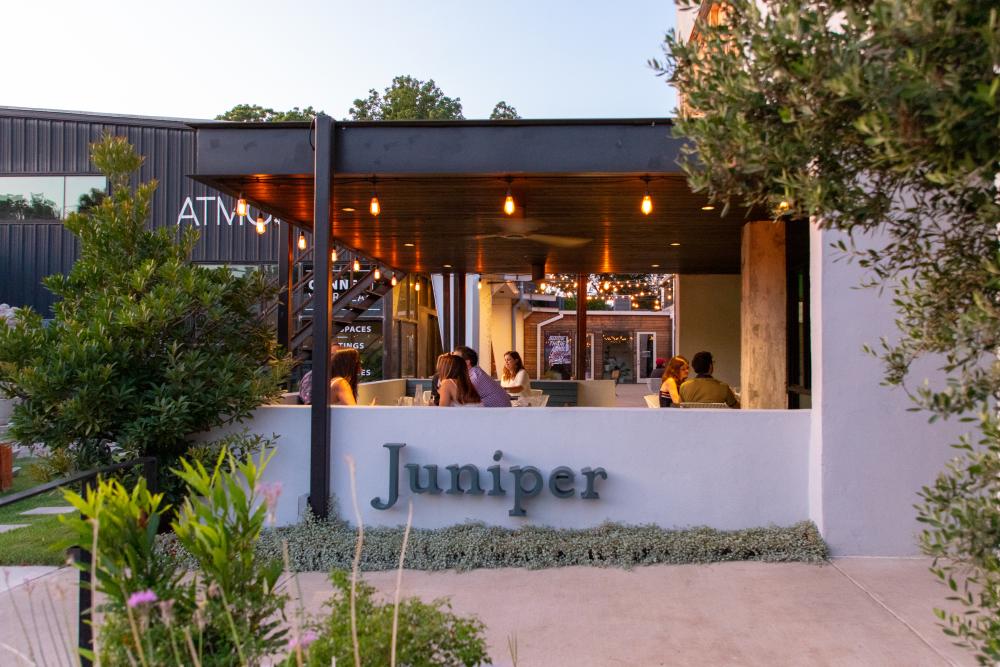 Juniper. Credit Consumable Content.
With its luxe and moody interior, thoughtful gin-focused cocktail program and artful small plates, Italian eatery Juniper is sure to earn serious brownie points with your crush. Get the full Juniper experience via the tasting menu, a 12-course introduction to the restaurant's unique brand of Northern Italian with Texas flair.
Available for dine-in, reservations and curbside pickup: toasttab.com/juniper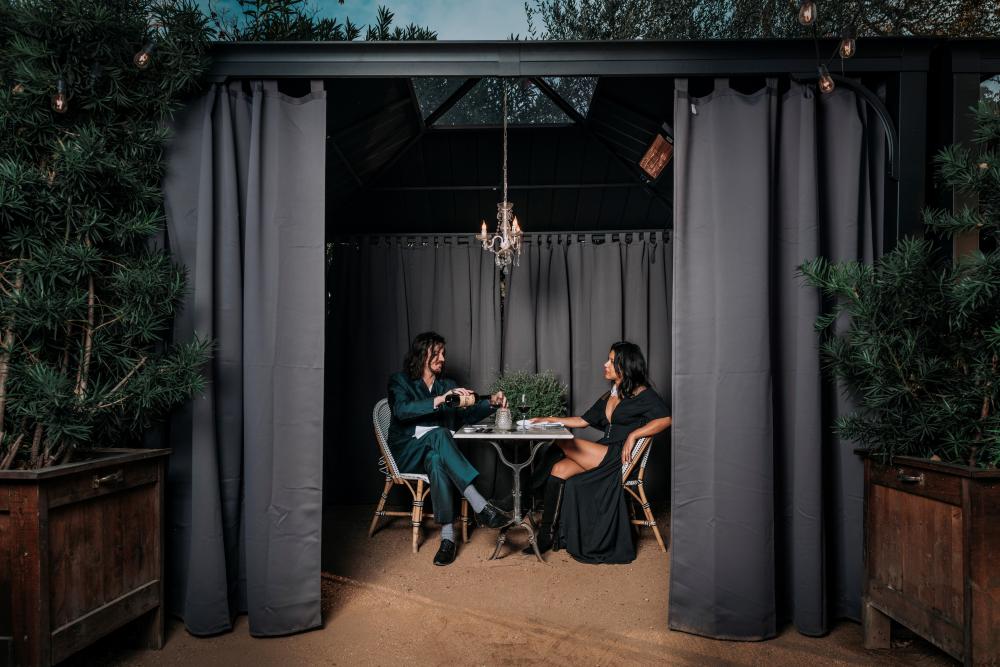 Justine's Brasserie. Credit Barbara FG.
Nothing beyond Justine's blinking red sign hints at what lies just beyond the wall of hedges. The twinkling courtyard buzzes with conversation and the warm crackling of vinyl. Cool kids, tastemakers, movers-and-shakers and even celebrities frequent Justine's. Yes, everyone loves the French brasserie for the steak frites and the boozy Sazerac, but mostly because Justine's is a mood, and a sexy one at that. Plus, while the interior of the restaurant is temporarily closed, private outdoor dining bungalows evoke the elegance of a French Chateau and the indulgence of an impromptu getaway.
Available for dine-in, reservations and take-out: ordering.app/justines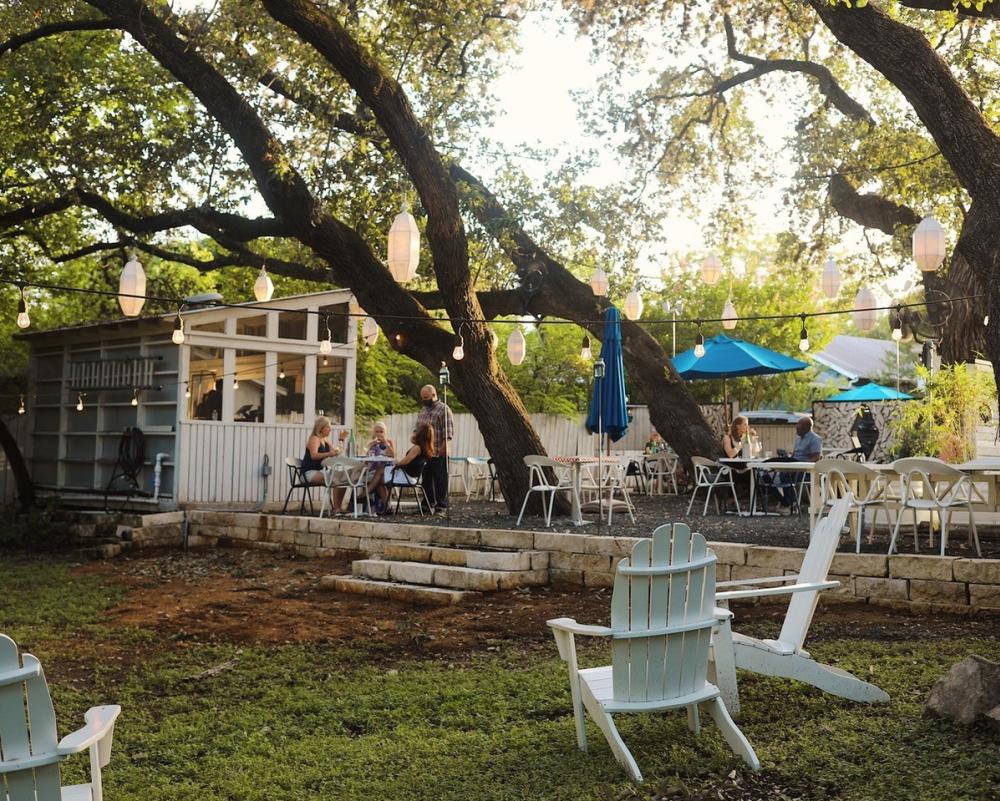 Lenoir. Credit Gabby Phi.
Whether it's under the stars or during the magic hour, Lenoir's unfussy charm is perfect for a romantic night out. Drink from their meticulously-curated wine list while sharing plates of Lenoir's globally-inspired, citrusy-brothy-and-acidic "hot weather food" in the whimsical wine garden.
Available for dining in the wine garden and takeout: app.upserve.com/s/lenoir-austin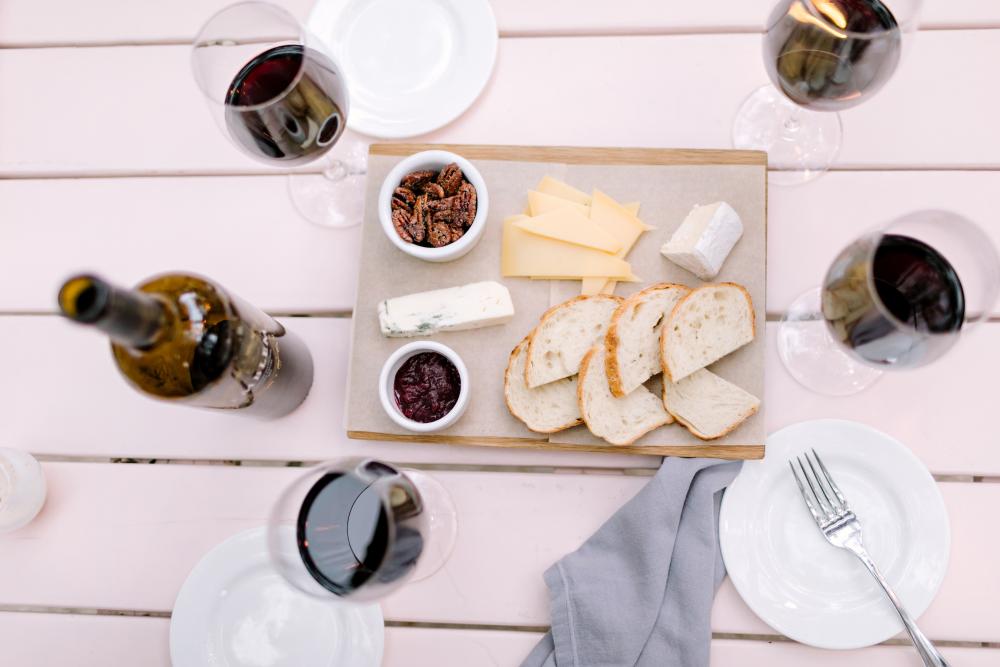 Mattie's. Credit Julie Wilhite.
Mattie's, housed in a historic Victorian home surrounded by sprawling grounds and peacocks, serves a menu of refined Southern dishes and cocktails. Mattie's fried chicken and buttermilk biscuits are crowd-pleasers as is the bourbon-, cognac- and rum-spiked 1965 Milk Punch.
Available for dine-in, third-party delivery, reservations and takeout: ordering.app/mattiesaustin/greenpastures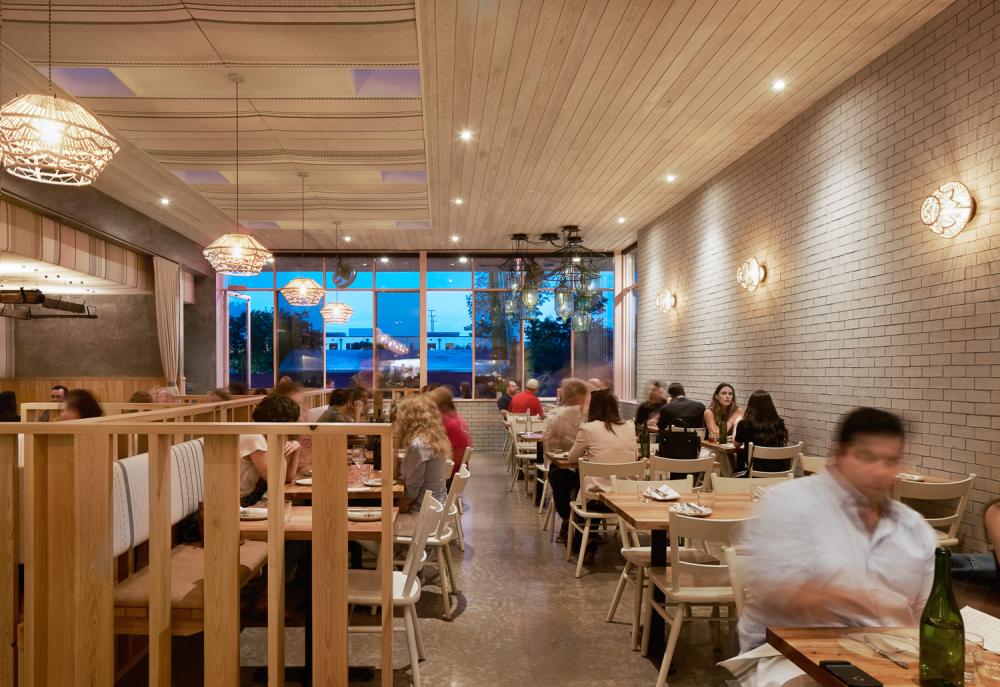 Suerte. Credit Casey Dunn.
Suerte's crazy-good mezcal list, hot-list status and famous suadero tacos you won't need any suerte ("luck") when it comes to making a good impression. The modern Mexican eatery is that good and your date will agree. Try the tamarind- and sasparilla-spiked Don Dario margarita.
Available for dine-in, reservations and takeout: toasttab.com/suerte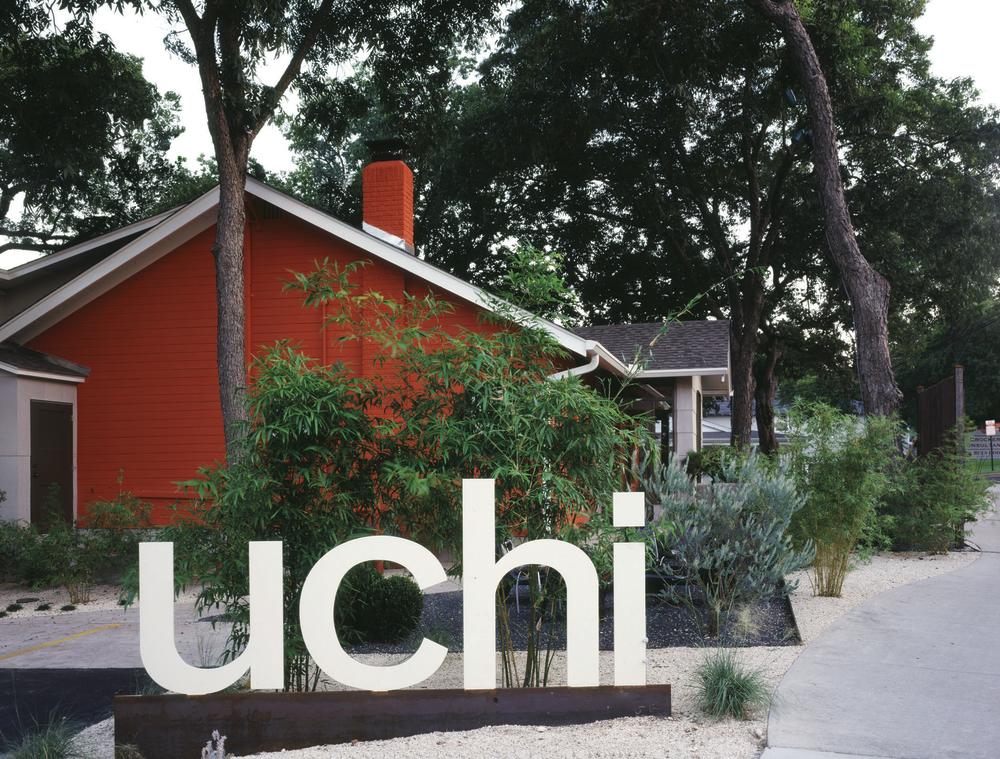 Uchi. Credit Paul Bardagjy.
Uchi is possibly Austin's most celebrated and influential restaurants; the fresh take on Japanese cuisine combined with the intimate bungalow digs make Uchi a top pick for romantic dining. Sashimi must-tries include the hama chili, delicate yellowtail in ponzu with Thai chili and orange as well as the sake tom ka, salmon with coconut and lime leaf.
Available for dine-in with required reservations and takeout: uchiaustin.com/takeout
Contributed by Anastacia Uriegas.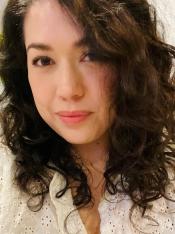 Anastacia Uriegas is an Austin-based freelance writer, designer, and photographer and serves on the board of directors for the Austin Dames d'Escoffier. When she's not exploring natural wines and rare mezcals, she hanging out with her dog babies, Peanut and Olive, who bear a striking resemblance to Ewoks​.