Welcome to the Best Seat in the House, a digital series from Visit Austin, bringing together some of the best personalities in Austin's service industry sharing some ways to experience a taste of Austin from home.
In this episode, Chef Francisco Baca of Drop Kick shares his simple "at home" smoked salmon sour cream dip recipe.
Smoked Salmon Sour Cream Dip
Vegetable or olive oil
¾ cup smoked salmon
1 tbsp onion powder
1 tbsp garlic powder
¼  cup mirin
1 qt heavy cream
2 tsp bonito flakes
(Optional) splash of fish sauce to taste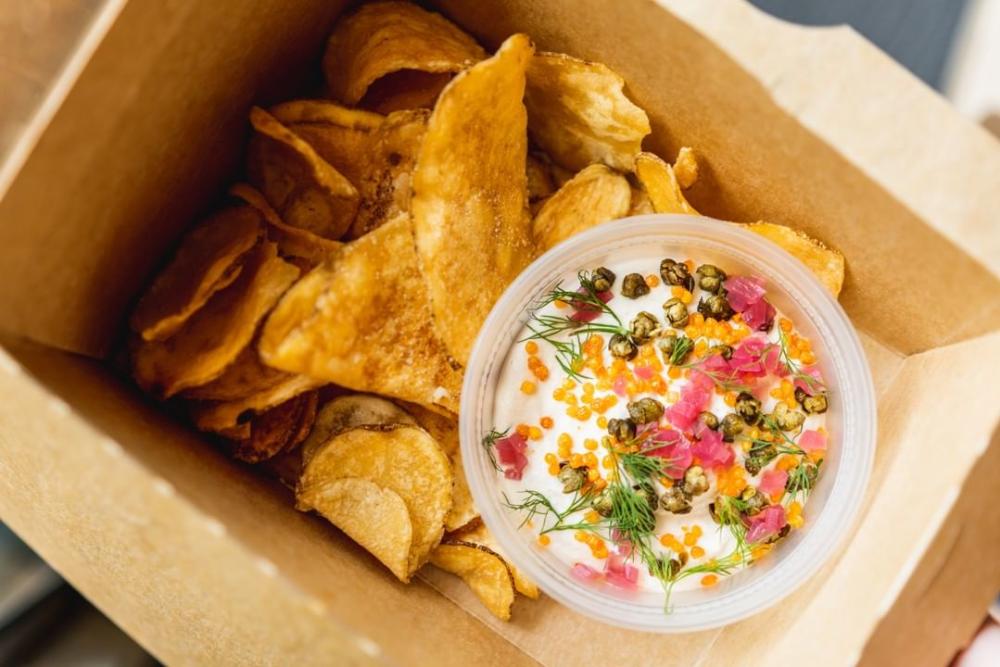 Instructions
Cook salmon over medium heat in vegetable or olive oil for 5 to 10 minutes. Add mirin, onion power, and garlic powder. Stir and cook until mirin is reduced.
Add heavy cream, bring to a simmer and add bonito flakes.
Remove from heat and let steep for 25-30 minutes.
Blend mixture to a smooth consistency. Then add fish sauce, and salt & pepper to taste. Refrigerate overnight.
In the morning, whip mixture in a stand mixer until fluffy. Should be similar to whip cream consistency
Transfer to a serving bowl and garnish with salmon or trout caviar, pickled red onions, dill and fried capers. Enjoy with your choice of potato or pita chips!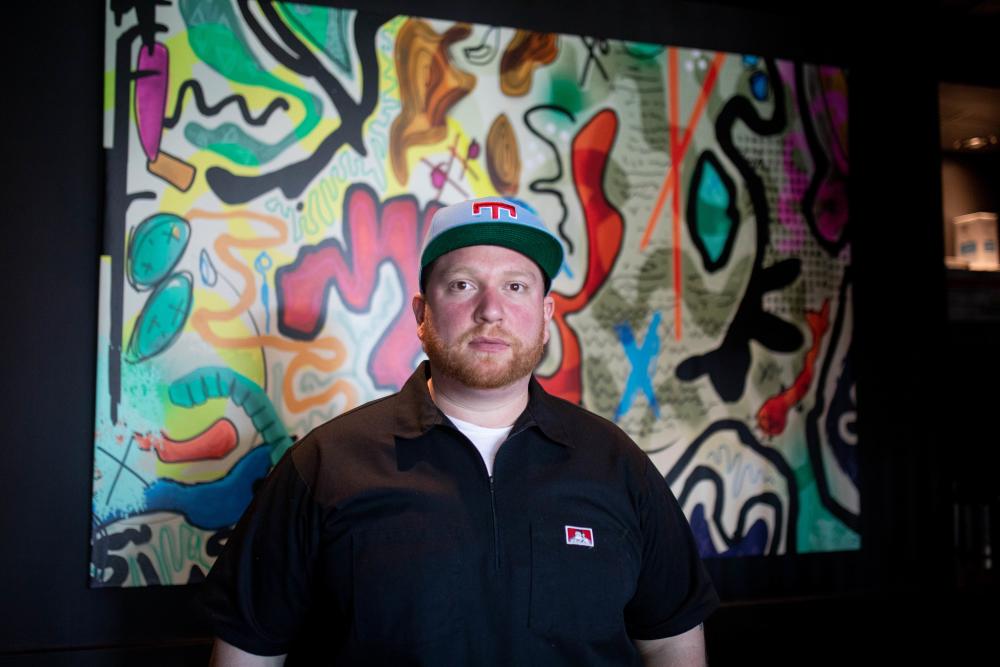 Chef Francisco Baca
Originally from El Paso, Chef Francisco Baca was inspired by the home cooking he grew up with and ventured to New York to pursue a career in hospitality and culinary arts, where he would eventually study at The Institute of Culinary Education in Manhattan. Baca then spent years in the San Francisco culinary world, where he cultivated his skills under renowned Chefs Michal Mina at Bourbon Steak, Dennis Lee at Smokestack and Namu Gaji and most recently, Mark Sullivan, as the Chef de Cuisine at The Saratoga. Baca left his mark on San Francisco's food scene through his marriage of fine dining and Southwestern cuisine. Now, as Executive Chef at Drop Kick, Baca continues to bring cultures together through a new American food menu that features fresh ingredients and innovative dishes with a touch of influence from his family's home cooking, offering something for everyone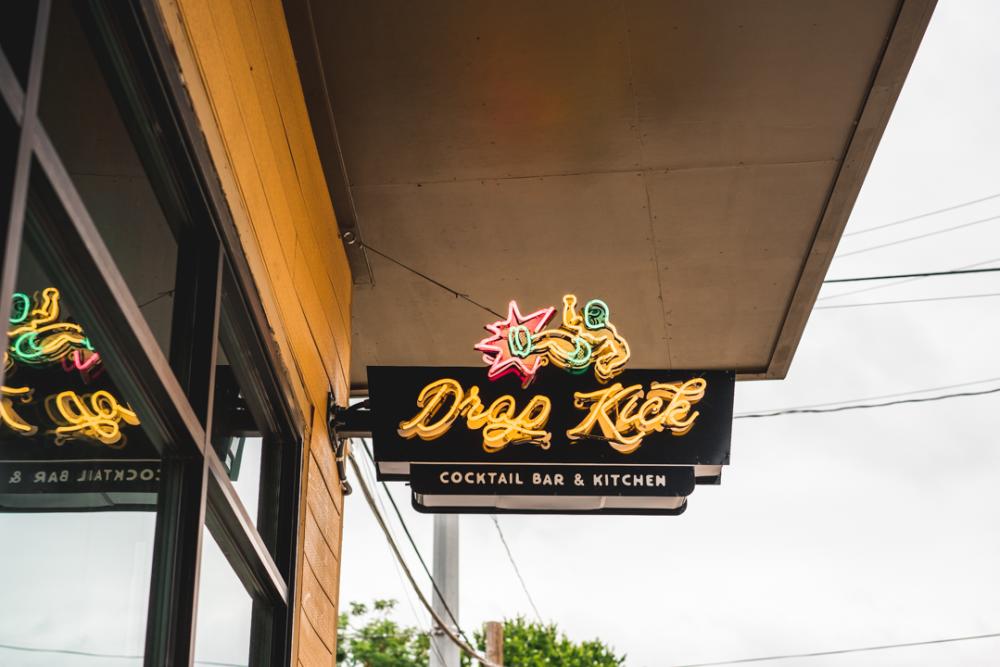 Drop Kick opened its doors on East Sixth in early 2020. The new space is a cocktail bar and kitchen offering elevated yet approachable new American bar cuisine and craft cocktails.
Photography credit to Jane Kim.