Welcome to the Best Seat in the House, a digital series from Visit Austin, bringing together some of the best personalities in Austin's service industry sharing some ways to experience a taste of Austin from home.
In this episode, Chef Iliana de la Vega of El Naranjo shares her simple "at home" Jalapeños en Escabeche recipe.
Jalapeños en Escabeche
Ingredients
1 lb jalapeño chiles   
1 white onion
½ lb carrots
⅓ cup canola oil                                                         
10 garlic cloves                                             
6 allspice berries       
10 black peppercorns            
4 cloves whole                                   
1 tbsp fresh thyme                           
3 tbsp dried oregano
3 bay leaves                           
1 ½ cup white vinegar                       
¼ cup rice vinegar
1 cup water
1 tsp sea salt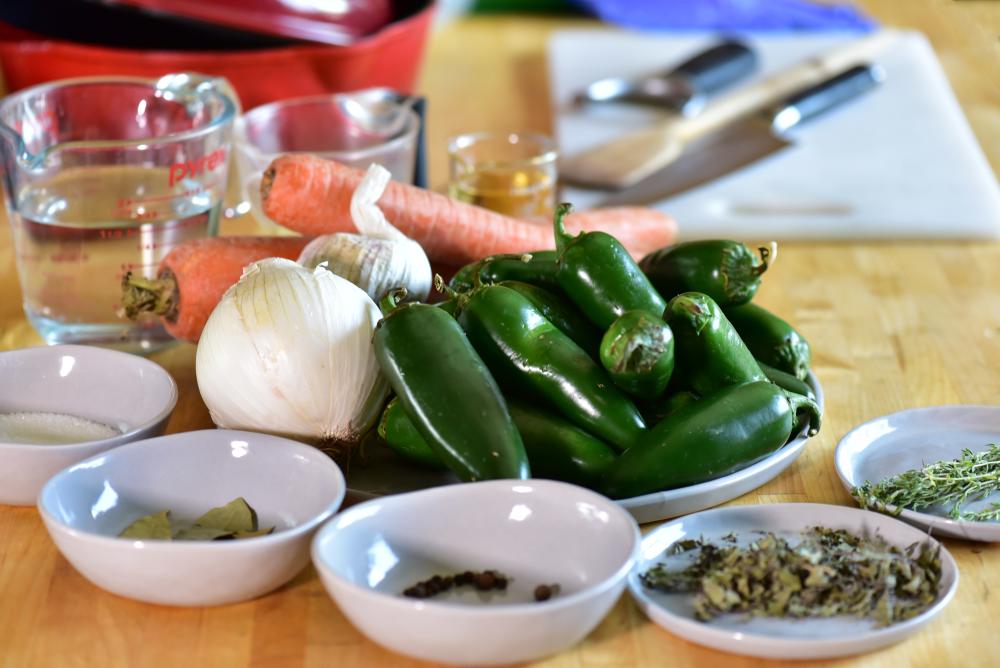 Instructions
Discard the chile stems, slice lengthwise, do not remove seeds.
Julienne the onion.
Peel and slice the carrots crosswise.
Heat the oil in a large non-reactive pot or Dutch oven.
Add the carrots and sauté for 8 minutes or until soft.
Add the sliced chiles and sauté for 3 minutes.
Add the onion and sauté for 2 minutes.
Add the remaining ingredients and bring to a simmer.
Cook the escabeche on low heat for 10 minutes. Season with salt to taste.
Remove from the heat and refrigerate to cool.
Let the flavors develop for at least 24 hours.
Chef Iliana de la Vega
Iliana de la Vega is a Mexican-born chef, restaurateur and culinary consultant. From 2007 to 2012, Iliana served as the Mexican/Latin Cuisines Specialist for The Culinary Institute of America (CIA). She currently serves as a consultant for the prestigious Stanford University Dining Enterprises. Iliana won worldwide acclaim for her interpretation of Oaxacan cuisine at her restaurant and cooking school El Naranjo in Oaxaca, Mexico—a restaurant she ran with her husband, Ernesto Torrealba, for over 10 years. El Naranjo in Oaxaca was a trendsetter and was featured in prestigious newspapers and magazines such as The New York Times and Bon Appetit, among others.The restaurant flourished until 2006, when Iliana and Ernesto moved to the United States.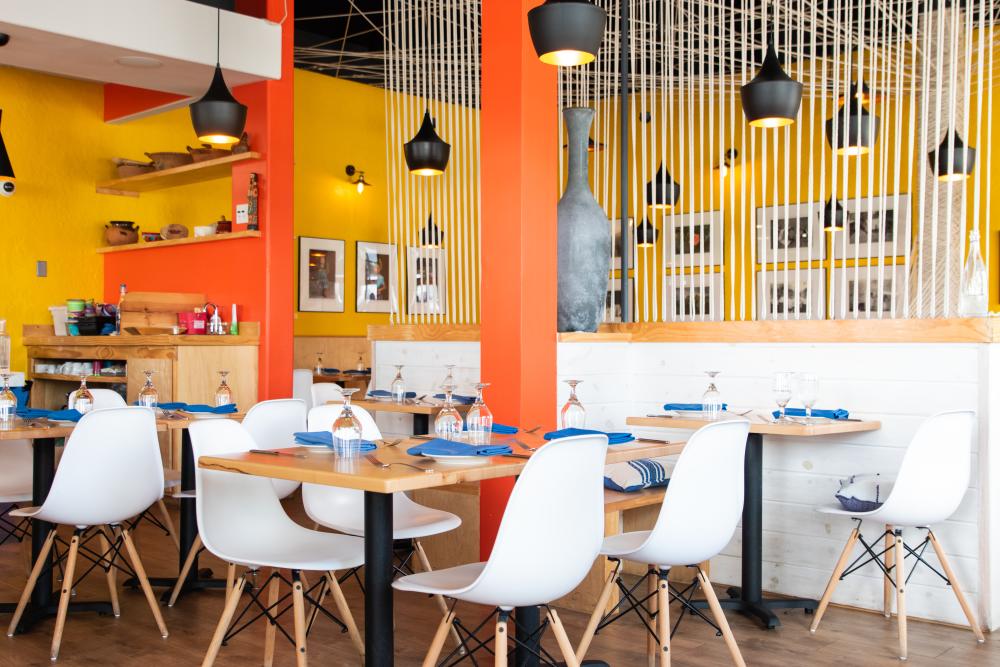 In May 2012, Chef de la Vega and Torrealba, opened El Naranjo Restaurant & Bar on Austin's trendy Rainey Street. The restaurant moved to South Lamar in September 2019. El Naranjo has been recognized as the best Mexican restaurant in Austin, and it has been named among the top 10 restaurants in the city.
Photos courtesy of El Naranjo.