Welcome to the Best Seat in the House, a digital series from Visit Austin, bringing together some of the best personalities in Austin's service industry sharing some ways to experience a taste of Austin from home.
In this episode, bartender Wendi Williams of Juliet Italian Kitchen shares her simple "at home" Aperol Spritz recipe.
Aperol Spritz
Aperol
Sparkling dry rosé
Ice
Fresh mint sprigs
Blueberries
Ice
Bordeaux or other red wine glass
Instructions
Pour one ounce of Aperol into a large wine glass. A Bordeaux glass or other red wine glass is recommended. Top with five ounces of sparkling dry rosé. Fill the glass with ice. Add 7-10 blueberries into the glass. Grab a few sprigs of mint and smack on your hand to release the oils and aroma. Garnish the glass with the mint and enjoy!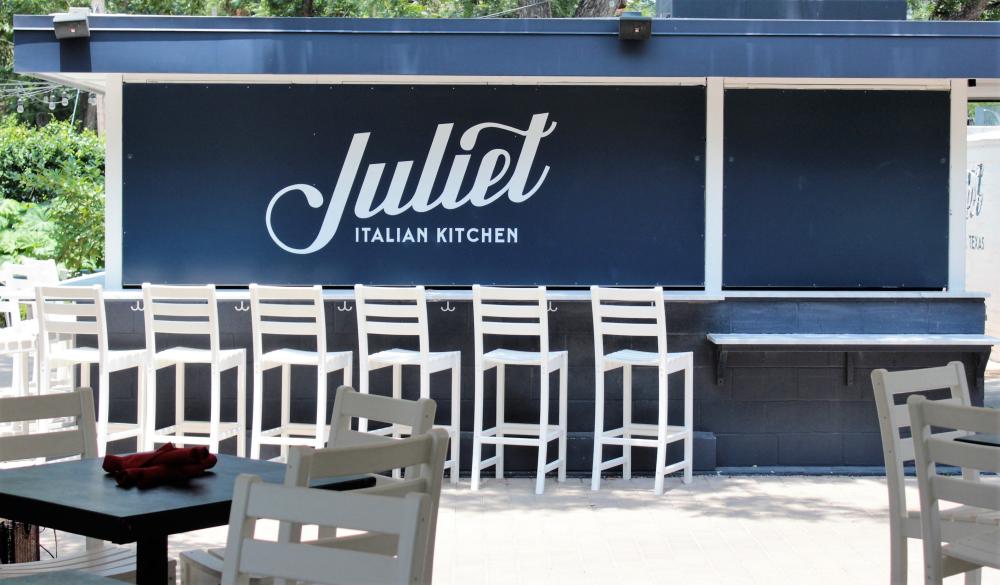 Wendi Williams, bartender Juliet Italian Kitchen
Wendi Williams joined Juliet Italian Kitchen in April 2018 and is a significant part of Juliet's bar program. When she's not bartending, she enjoys spending time with her husband and dogs.
The greatest stories are told with family over food and wine. Juliet Italian Kitchen embodies just that, bringing nostalgic and classic Italian American cuisine to the heart of Austin on Barton Springs. From family-style dinner with your loved ones, to weekend brunch al fresco, to neighborhood happy hours, Juliet Italian Kitchen is yours to call home.
Juliet Italian Kitchen blends the traditional fare with a charming atmosphere of camaraderie and good times.
Article contributed by Susan Richardson. Photos courtesy of Juliet Italian Kitchen