From its humble beginnings in 1987, the South by Southwest Music Festival has been one of Austin's most storied institutions and is seen as a musical rite of passage for many local musicians, ranging from Robert Earl Keen to Los Lonely Boys. In 2017, the festival will celebrate its 30th anniversary with a diverse collection of artists, including many local musicians. Here are our top picks for official, local artists that shouldn't be missed during this year's music portion: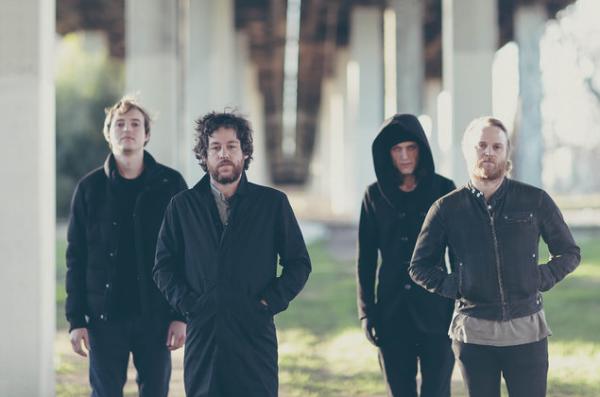 S U R V I V E. Credit Alex Kacha.
S U R V I V E
March 16: Official SXSW Showcase @ Hotel Vegas
On top of being responsible for the dynamic and acclaimed soundtrack to breakout Netflix series "Stranger Things" and receiving a nomination for Best Score Soundtrack at this year's Grammy Awards, local act S U R V I V E also recently released a new album, RR7349. Loaded with dark synths and drum machines, S U R V I V E's music evokes modern, experimental sounds and will undoubtedly put on a memorable showcase this year.
CAPYAC
March 18: Official SXSW Showcase @ Iron Bear
CAPYAC has been delivering memorable, dance-fueled shows for the past few years; and thanks to the spur-of-the-moment energy the duo exudes whenever they play, SXSW will be a perfect opportunity for their talent to shine. Expect plenty of random props and costumes at the Iron Bear where they will keep everyone on their feet with their infectious music.
Tameca Jones
March 14: Official SXSW Showcase @ Maggie Mae's Gibson Room
March 18: Official SXSW Showcase @ Continental Club
No stranger to SXSW, Tameca Jones' star keeps rising as she's set to perform again this year at both Maggie Mae's and Continental Club. Thanks to her soulful voice and raw lyrics, Jones has been a popular mainstay for her ability to capture a room's focus, and this year's official showcases should prove no different.     
Mobley
March 17: Official SXSW Showcase @ Weather Up
Having already toured with acts such as Wavves and Phantogram, Mobley's one-man-band (he performs with his instruments and samplers while he sings) is a can't-miss show for anyone attending SXSW this year. Driven from the start to make unique music unique on his own terms, Mobley writes and plays all of his music himself and his tunes bridge genres from electronic to R&B, often with elements from each occurring simultaneously in one song. 
Akina Adderley & The Vintage Playboys
March 16: Official SXSW Showcase @ Palm Door (at Sabine)
Don't let Akina Adderley's small stature fool you. There's enough punch in her voice to level a room or cool off a crowd, even on the hottest Texas summer day. Surrounded by a white-hot band, Akina brings Motown, jazz and soul into one thumping package that instantly puts her at the top of your favorite SXSW list.
The Digital Wild
March 16: Official SXSW Showcase @ Continental Club
A pop act with hip-hop running through its veins, The Digital Wild defy strict classification and are prepared to make believers of first-timers at SXSW this year. They've been showcased by Red Bull and have been recipients of grants from the Black Fret Foundation for good reason: their music is both catchy and original, so make sure you don't miss the chance to catch these Austin favorites.
Los Coast
March 17: Official SXSW Showcase @ Parish
March 18: Official SXSW Showcase @ Lamberts
Los Coast is a melting pot of a band with a little gospel, old school R&B, rock 'n roll and a little electronica thrown in for good measure. Armed with percussionists and horn players during live shows, you can expect to experience a blend of soulful, hymnal vocals just before the guitar shreds the house down. We're placing our bets on this band, and we think SXSW won't be able to get enough of Los Coast.
Gina Chavez
March 14: Official SXSW Showcase @ Maggie Mae's
Coming off a monster year that saw her touring internationally as well as playing the Austin City Limits Music Festival, Gina Chavez's unmistakable version of Latin pop has garnered her many critical adulations and fans. She is one of most anticipated local artists at SXSW this year, and don't be surprised when you catch yourself humming her songs long after she's stepped off the stage.
SaulPaul
March 16: Official SXSW Showcase @ Promiseland Church
March 18: Official SXSW Showcase @ Carver Museum Boyd Vance Theater
Combine interactive live presentations with thoughtful lyrics and guitar and loop pedals, and you get local legend SaulPaul. With several acclaimed works under his belt, SaulPaul has also played for TED Talks and contributed to Grammy-nominated albums, and this year's SXSW official showcase will be a perfect example of the diverse talents that have made him a fan-favorite.
Jackie Venson
March 15: Official SXSW Showcase @ Saxon Pub
Whether backed by several musicians or playing as a one-woman band with a loop pedal, it quickly becomes apparent that Jackie Venson's smoky vocals and guitar skills are like none other. She even represented the Live Music Capital of the World® in a memorable appearance on "The Late Show with Stephen Colbert" this past September. Expect a mesmerizing show by Venson at SXSW as she demonstrates why she's becoming a vital part of the Austin music scene.
BONUS-

Spoon
March 14-16: Official SXSW Showcase @ The Main
March 17: Waterloo Records Day Party @ Waterloo Records
This pick goes without saying, but expect these local heroes to put on a massive homecoming show for SXSW this year. From their early days of playing SXSW in the mid-nineties to touring worldwide, Spoon has grown into a big-time band but have lost none of their local sound and swagger. With a new album coming out in March, expect to hear some new songs at this year's SXSW that will have you falling in love with them all over again.
For more local Austin music, check out our Music Austin Spotify channel and keep up with the latest happenings @MusicAustin!
Contributed by John Esparza, ACVB Music Marketing Intern.